There was a time when stock photographers made a lot of money from licensing their images online. So much so that many had stock photography business careers, shooting for stock agencies alone.
Do you have a lot of images gathering dust on your hard drive?
Perhaps you have some "practice" images that you never did anything with. Or you have hundreds of photographs from past shoots that seem useless to you now.
Here's the thing. They're not useless.
Whether you are a career photographer or a serious hobbyist, there is money to be made licensing your images via stock.

Professional Portfolio Hosting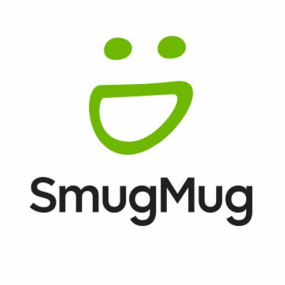 Looking to improve your stock photography business? Discover a powerful software that can help you store, share, and showcase your work to potential clients.
11. Stock Photography Business: Consider Premium Stock for Higher Income
Microstock is what most people think of when they think of stock photography. This category of stock is all about high volume sales at a low price point.
The images are generic and the production values are not always very high.
To make any money at all, you need to be licensing thousands of images. Your commission will be only a few dollars or even cents!
If you are an experienced photographer, you may want to consider "premium" stock photography.
Agencies such as Shutterstock and Adobe have premium divisions. These are focused on working with a select group of photographers. The images are high-quality and licensed at a much higher price point.
In fact, the pricing structure is simple. One set price for a low resolution file, a higher price for a high resolution file.
With premium stock, you will sell far fewer photographs but make more cash.
Keep in mind that premium stock agencies have more rigorous standards than microstock agencies. They'll be more picky in terms of the photographers they take on and the quality of images they demand.
They are known to reject a lot of images if they don't meet aesthetic and commercial standards.
One plus of working with a premium agency is that your images do not have to be exclusive to that agency.
You can license them to other agencies that are not exclusive or through your own website or sell through sites like Fine Art America.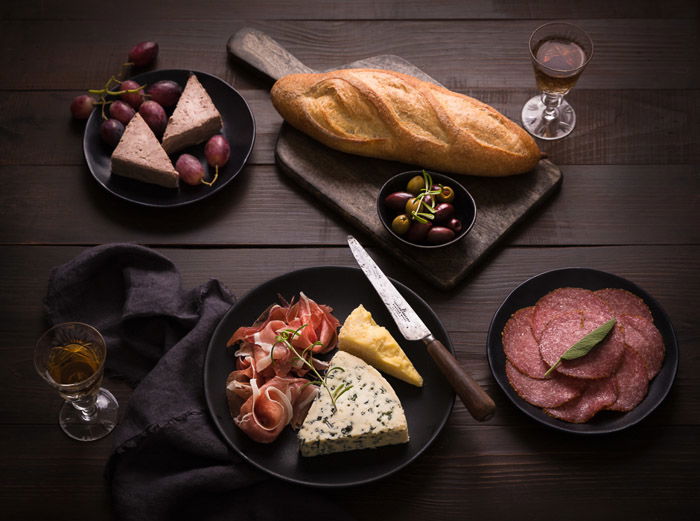 10. Diversify to Make the Most of Stock Photography
If you want to make money in stock photography, you need to diversity your stock offerings. This means working with more than one agency.
You cannot hope to make a lot of cash licensing through a single agency.
When you work with two or three agencies, you increase the chances your work will be seen. Your name will become known if you stick to building your image bank.
Be sure to cross submit if you are working with non-exclusive agencies.
If you work with agencies that demand exclusivity, be sure to shoot images that specifically align with that agency's aesthetic and mission. And do not submit elsewhere.
Note that if an agency is asking for exclusivity, they should be paying you a higher commission on your photos than an agency that is non-exclusive.

9. How to Read the Stock Photography Market
Being successful in stock does not mean shooting willy-nilly. Submitting any and every random photo you've taken or shooting whatever you feel like.
Of course, there is a lot of creative freedom in shooting stock photography. A client is not standing over you and telling you what to do.
But the reality is that stock agencies have a business to run. They are looking for images that sell and have commercial appeal.
This means you need to study the market and find out what kinds of images are in demand.
Spend some time looking at the work of other photographers who license through your agencies. This will help you to get an idea of what kind of images are being accepted.
Can you see any common threads? Is there a certain style or approach they all use? Is a lot of the imagery conceptual or is it more earthy and organic?
As a food photographer, I work with several stock agencies. What I noticed over time is that simple items like close-up shots of produce sell much more than shots of highly stylized "recipes".
Images with a human or lifestyle element are very popular as well, as are images with a holiday theme.
Keep up on the trends and make sure that they are reflected in what you submit to the agencies you work with.

8. Submit Every Viable Photo From a Shoot
I just stated that you should not submit whatever you feel like to your stock agency. But you should submit whatever you can.
This means sending all viable photographs from a shoot. Let the photo editor choose what will be accepted. Don't fail to submit something because you don't think they will accept it.
I cannot count how many times I submitted a photo, thinking that it sucks, only for it to be accepted. And sometimes my favourites were rejected.
Photo editors are on the lookout for images that they think will sell. Or images that offer something unique to their buyers. This doesn't always translate to the most fabulous and artistic images that you are most proud of.
7. Study Rejected Images for Any Common Issues
Some of your stock images will get rejected. If you are with a premium agency, many might get rejected.
Agencies don't always tell you why they didn't accept an image. It can be a technical or aesthetic issue or they think the image won't sell.
Make sure the images you submit are clean, properly exposed and edited well. Be intimately familiar with their submission guidelines. This way, you won't waste their time and yours by submitting images that go against what they accept.
Study what didn't sell and see if you can find any common themes or issues. Also check the agency site for similar images.
If they have too many on a common theme, they may reject yours.

6. Use Keywords to Increase the Visibility of Your Images
One of the reasons some photographers resist stock is because of keywords.
You need to put 20 to 25  keywords into the metadata of each image, as well as a title and your copyright. They keywords need to be relevant to your image.
This can take a lot of time, but it's crucial to  help buyers find your image in a huge database of photographs.
Describe your subject in basic terms, such as mountain, bicycle, cupcake, and so on. Include some attributes that are relevant to the image. Stick to what you see and the most relevant details.
If your images are landscapes or street photography, include geographical location.
Keep in mind that more than 25 keywords can dilute a search and cause your image to be otherwise missed.
Check for spelling errors as a last step in keywording.
5. Be Consistent With Submissions to Increase Your Success Rate
Consistency is the key to success in maintaining a viable stock photography business. Weekly submissions will keep your images high in the key word search. And it'll increase the likelihood of sales.
Regardless of the agency you are with, the more images you have in the bank, the more you sell. It's very much a numbers game.
This means you may need upwards of 1000 or 2000+ images to make an appreciable income from licensing your images. Even via premium channels.
To create the required consistency, you need to carve out regular time in your schedule to shoot for stock only. Only you can decide when that might be. You will have to work around other work, family and social commitments as well as the demands of daily living.
This might mean getting up early on the weekends. Or putting aside a whole day every week to shoot and edit the images you want to upload that week.

How to Make Time for Shooting Stock Photos
You should definitely set aside time to shoot consistently. But you should also look for pockets of time when you can bang off a few photos for your stock portfolio.
This can mean taking your camera with you when you go on your weekend hike or take a family vacation.
For me, it means having a table set up near a window in my home. That's where I can take a few food or still life images without having to do too much set up or tear down.
I leave the editing for the time I have made in my schedule to devote to stock work.
Shooting as much as possible will build your image stock quickly. And it'll give you the practice you need to improve your technical skills as a photographer.
4. Use Your Photography Style to Stand Out From the Crowd
When you first start out in photography, you will likely experiment with different photography styles before you develop your own. You may even try to emulate the photographer you admire, which can be a great way to learn.
But even in the beginning, the essence of your style will be present in your imagery. You are a unique individual with a unique perspective. Style is what you will develop as you develop your technical skill.
If you look at the various stock agencies, you can see that each has an aesthetic that is right for them. Where do your images fit?
What's more, can you add something fresh to their offerings? Images that are authentic and a bit different will stand out from the crowd and attract the attention photo buyers. This means more sales for you.

3. Sell Through Your Own Website to Maximise Exposure
If you're with a non-exclusive agency, consider licensing the same images through your own website.
Or you can forego working with stock agencies altogether and take on the task of selling your images by yourself.
There are a lot of benefits to selling on your own website. You can keep 100% of the profits and set the price at whatever you choose.
If you are already working with a stock agency, your contract will usually prohibit you from charging less per image than they do.
You can also set your own terms and conditions and decide how you want your work to be displayed. You have complete control, which is very appealing.
The downside of selling on your own is having to do all the marketing, but at least you get to keep all the profit.
There are a lot of platforms to choose from. These include Photoshelter, Envira, Zenfolio and SmugMug.
Check out our full Smugmug review here or comparison of SmugMug vs. Zenfolio.
2. Don't Forget Model Releases and Other Submission Requirements
If you are submitting images containing recognisably people, you will need to get a model release. The agency will want to keep this on file.
The model release assures the buyer that you have permission to use the model's likeness in a commercial way.
Some agencies may even expect a model release for a shot including someone's hand or a visible tattoo.
They also will have guidelines about property releases and famous or recognizable landmarks within images. Some of these can be quite strict.
The best thing to do is to acquire all necessarily releases in advance of shooting. Chasing down models or returning to a certain landmark after the fact may be difficult.
You can carry a few printouts of a model release in your photography bag for your subjects to sign before you start to shoot. Or you can use an app like Easy Release or Snap Wire.

1. Treat Stock Like a Business
If you want to succeed and make money, you have to treat your work as a stock photography business.
Whether you are a working photographer or shooting on the side, it's easy to set aside creating and marketing your stock images for other matters that seem more pressing.
This goes back to consistency and having a regular schedule. Treat this time as non-negotiable and give it the same respect as you would for a paying client.
Just because you can't see a pay-off immediately, it doesn't mean that there won't be one.
Like other types of passive income, making money through stock is a process that takes time to build and is a big picture endeavour.
Looking for more tips? Check out our new post about beer photography next!
Professional Portfolio Hosting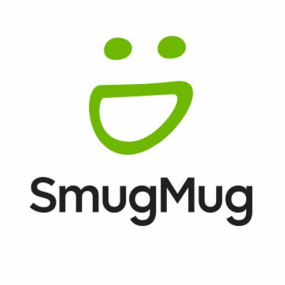 Looking to improve your stock photography business? Discover a powerful software that can help you store, share, and showcase your work to potential clients.