On a limited budget, you can find a cheap photography studio rental for a limited amount of time. This can be an hour, a day, or a month at a time…
Professional photography isn't an overnight success story. Most photographers build slowly. They start with a few side gigs. And over months or even years, they build up to part-time or full-time photography.
So when you're only shooting a few gigs, how do you find a photo studio rental that won't eat up all the profit?
Efficient Post-Processing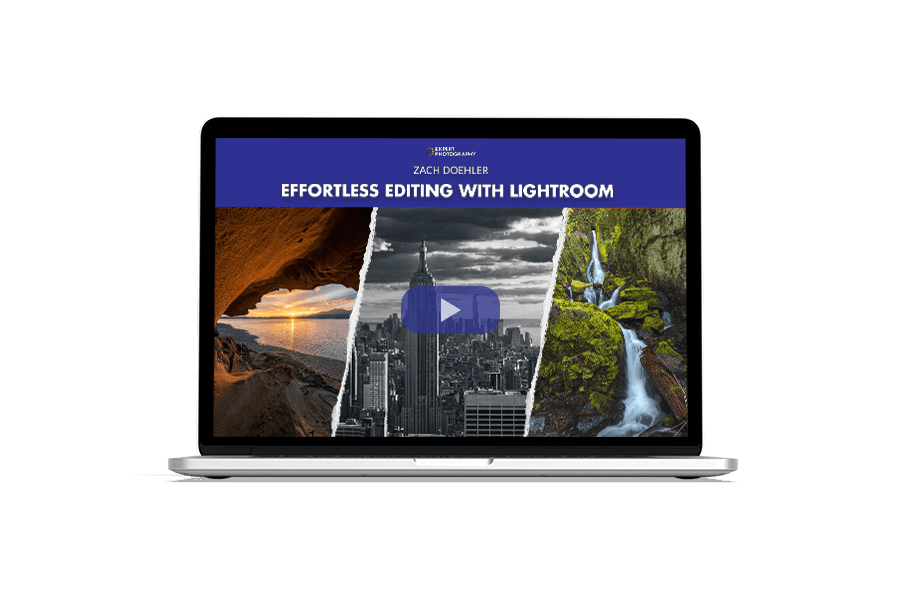 Effortless Editing with Lightroom
Looking for an affordable photography studio rental? Check out our video course on Effortless Editing with Lightroom. Learn how to edit your photos like a pro and spend less time processing.
[ExpertPhotography is supported by readers. Product links on ExpertPhotography are referral links. If you use one of these and buy something, we make a little bit of money. Need more info? See how it all works here.]
8 Ways to Find a Cheap (or Free) Photography Studio Rental
Portrait studios come in all types and sizes:
The in-home photography studio
The dedicated building on a busy street
The old factory building with gorgeous architecture
Here are seven creative and cheap ways to find a photo studio rental.
8. Consider Unusual Rental Locations
searching Google for photo studio rentals will likely churn up locations with a high price. That's because they are already set up as a photography studio.
Most of the time, you only need a bit of floor space and possibly a window. You can bring along your own lights, backdrops, and props.
Plenty of different types of spaces offer floor space on a budget. These can work as cheap photography studios.
Consider a space in your area that isn't a traditional studio space. Make sure they regularly rent out rooms for events by the hour or by the day.
For example, a nature center near me has classrooms and boardrooms available for rent, starting at $35 per hour. A former train station turned museum is rented for $65 a day.
Classrooms, museums, rec centers, halls, and even hotel boardrooms are worth checking out. See if the space is suited for your shoot and studio rental budget.
7. Try AirBNB
Sure, Airbnb is technically for cheap accommodations while traveling. But it's an inexpensive way to find some unique studio spaces.
You'll need to look carefully to find an apartment or house with enough floor space. But Airbnb's focus on images in the listing will allow you to scope out the space. You might find architecture so good that you don't need to haul a backdrop.
Some Airbnb listings are actually studio spaces for rent. Other homes can work great for some types of photo shoots.
6. Talk to a Realtor
Empty retail and office locations waiting for a full-time tenant may be open to a temporary rental. The owner gets some extra cash while the listing is on the market, and you get an inexpensive space to shoot.
Try reaching out to a realtor in the area to ask around for spaces that may be available to rent on a temporary basis.
5. Use the Client's Home or Office
The client may already have a great space available if you ask. Going into a client's home or office is too unprofessional for some types of shoots. But it can be the ideal setup for others.
Consider how popular in-home lifestyle photography is today. The client's home not only serves as the studio. It's expected to serve as the studio.
This works if your client is a business and not an individual too. If you are taking product photos, coming to the business instead of hauling the products out may be a great solution.
Keep in mind that some clients will view this type of shoot as unprofessional. Be sure to offer this type of shoot with another location option, and don't push if the client says no.
4. Join a Studio Co-Op
Studio co-ops allow several artists that may not have enough work to support a full-time studio to share the space.
You'll get a photo studio that you can use often, but you won't pay as much as having a dedicated studio space.
Look for a co-op that's already established in your area. Many larger cities have co-op spaces available.
If there's no co-op space in your area, you can always approach friends to start your own and lease a space to share.
You'll want to work with a professional—like a realtor or lawyer. They will work out exactly how the space will be shared ahead of time.
3. Create a Studio Space Inside Your Home
Many photographers start by creating a studio space in their own homes. Sometimes, a room in the home is temporarily converted into a studio for the shoot. Then it goes back to its old purpose when the shoot is done.
For others, a room is set aside as a dedicated studio space. Some photographers even remodel garages and outbuildings. And they create an affordable, dedicated studio space.
Like shooting from the client's home, an in-home studio may not feel as professional as other options. Especially if the space isn't separate from the rest of the home and clients have to walk through your home to get to the studio space.
With this option, check with your homeowner's insurance. Ensure you are covered if a client is injured in your home. Keep in mind that you may need to purchase a separate policy.
2. Scour Online Classifieds
Online listings are simple to search and can also list some great studio spaces. Start with online platforms dedicated to studio spaces, such as www.stusu.com (short for Studio Sublet). This is like Craigslist for studio spaces.
Headbox, a platform dedicated to renting out different venues, includes studios.
Of course, there's the traditional Craigslist as well. With any online classifieds platform, follow safety tips to avoid scams and stay safe.
1. Take the Studio Outdoors
Do you need a studio space or just a space? While some shoots need an indoor location, others just need a location.
Many outdoor spaces are free to shoot in. There is everything from a natural backdrop to an alleyway brick wall. Outdoor spaces also offer a near-endless ambiance to suit the shoot.
You can't control the light with an outdoor shoot as you can inside a studio. There's also (usually) no access to a power outlet. You'll also have to work around Mother Nature and the changing light of the sun.
But outdoor locations can make great shoots and even boost creativity. This is especially true with shoots normally done indoors, such as product photography.
Conclusion
Photography studio rentals don't have to be a year-long or month-long lease. Photographers can also find affordable photography studios by considering spaces that rent by the hour or day. These include classrooms, museums, and halls.
searching online classifieds and Airbnb is another option, along with looking for a studio co-op.
Finally, you can also consider creating a studio in your home, working in a space owned by the client, or even shooting outdoors.
Efficient Post-Processing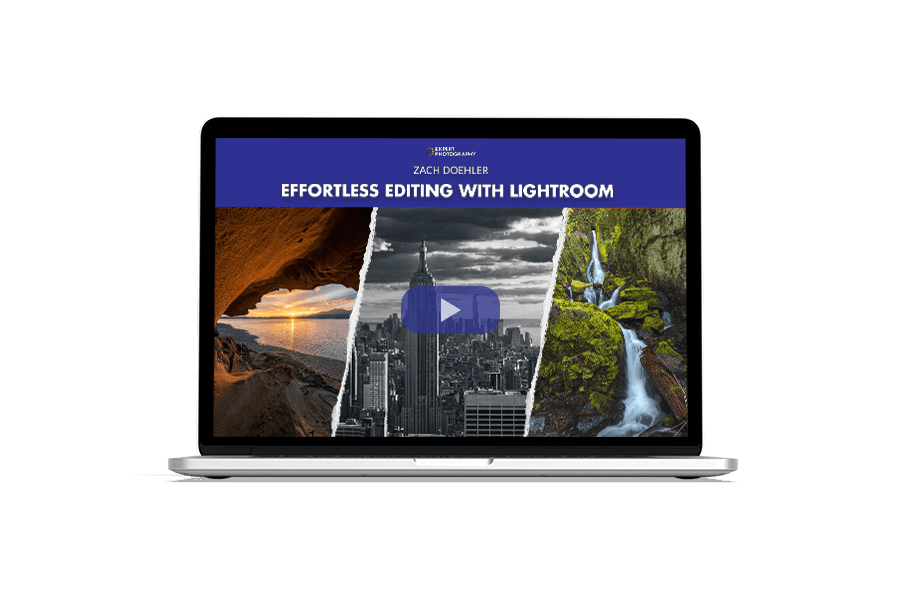 Effortless Editing with Lightroom
Looking for an affordable photography studio rental? Check out our video course on Effortless Editing with Lightroom. Learn how to edit your photos like a pro and spend less time processing.