Wedding photography is a great way to start making money as a photographer. Cupid takes very few breaks from firing his arrows, so wedding photographers are always in demand. Most weddings take place on the weekend, which allows you to follow other pursuits during the week. You can hold down another job and photograph weddings on the weekend to get started. 
If you're thinking about diving into this lucrative niche of photography, check out our list of the top eight wedding photography blogs to gather inspiration and information. These unmissable wedding photography blogs deal with everything from shooting to how to run a business. If you don't have these bookmarked already, get on it. Study them, delve into their compositions, and fall in love with their style.

Expertise And Inspiration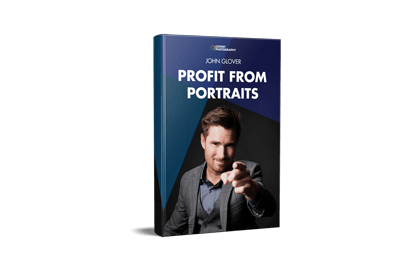 Profit from Portraits
Looking for inspiration from wedding photography blogs? Take your business to the next level with our eBook on finding and establishing yourself in a profitable portrait photography niche.
Getting Started with Wedding Photography: An Introduction to Wedding Photography Blogs
Apart from your camera equipment, there are few overheads with wedding photography. You don't have to book a venue or buy costumes. The wedding party takes care of all of that for you. 
But wedding photography does have its demands. A wedding is a very special day. And the photographs have to show the wedding in all its glory. You don't need much equipment. But you will need ideas for unique and special wedding photos.
8 Unmissable Wedding Blogs for Photographers
If ideas and inspiration are what you're after, these wedding blogs are exactly what you need. These blogs are from some of the hottest wedding photographers working today. They display some of the best wedding photography you'll find on the web. And the writers have some excellent tips for aspiring wedding photographers.
If you're looking for wedding photography inspiration, Green Wedding Shoes is the place to go. They have a ton of posts brimming with fresh ideas for wedding photoshoots. They have pose ideas for the wedding party. And there are pre-wedding location suggestions.
It's easy to get lost on the Green Wedding Shoes site. And I mean that as a good thing. One post leads to another, and before you know it, your head will be bursting with exciting photography ideas. If you feel flat about your last wedding shoot, Green Wedding Shoes will ensure the next one is 100% fabulous.
Heather Waraksa has been photographing since 1998 and documenting weddings since 2003. She lives in Brooklyn, New York and studied photography and film and received at Virginia Commonwealth University. Her work has been featured in many magazines—Vogue, Martha Stewart, Inside Weddings, NY Magazine, Brides Magazine, Geraldine Magazine, Flutter, Cherry Bombe, PDN, The Knot to Style Me Pretty. Phew!
Her client list also includes Nikon, Kendall Jackson, X-Box, Need Supply Co, Pas de Calais, and others. To say that she is a professional photographer is an understatement.
American Photo Magazine named her one of the Top Wedding Photographers in the world in 2009.
Ramit Batra comes from an engineering background. Instead of following this path, and falling into a 9-5 job, he decided to run in the opposite direction and chose to study and create animated films.
Upon landing in Mumbai, he found work with UTV motion pictures. Then he started looking into the world of photography. Somewhere between photo walks and capturing portraits, he found wedding photography. He photographed his first wedding in Delhi. The second in Mumbai, and thereafter a destination wedding in Samode. The first was in 2009, and he hasn't looked back!
Now, he can say he has photographed in more than a dozen countries. And he continues to find opportunities to travel to even more fabulous places.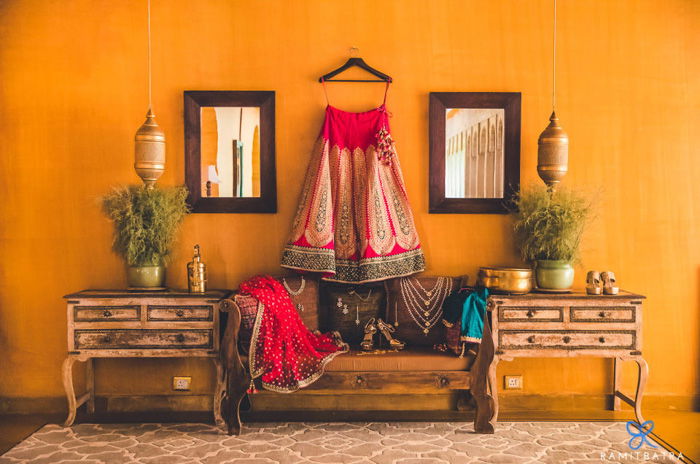 Jerry Ghionis is among the top wedding photographers in the world. Look at how many mentions and awards he has, dating back almost ten years. He has emerged as one of the most influential wedding photographers of the 21st century. From his Greek ancestry, he inherited a strong European sense of style and panache. This mixed well with his relaxed Australian sensibility.
Jerry and Melissa, his wife, are Melbourne-based photographers. They also spend their time in Las Vegas, USA. Together, they run the business. They travel on international photography assignments and speaking engagements. As a team, Jerry and Melissa developed a powerful creative and business force. With a fashion designer's flair and the ingenuity of an architect, they are a formidable force. Jerry's style can be best described as vintage glamour meets contemporary fashion photography. He is world-renowned for his creativity.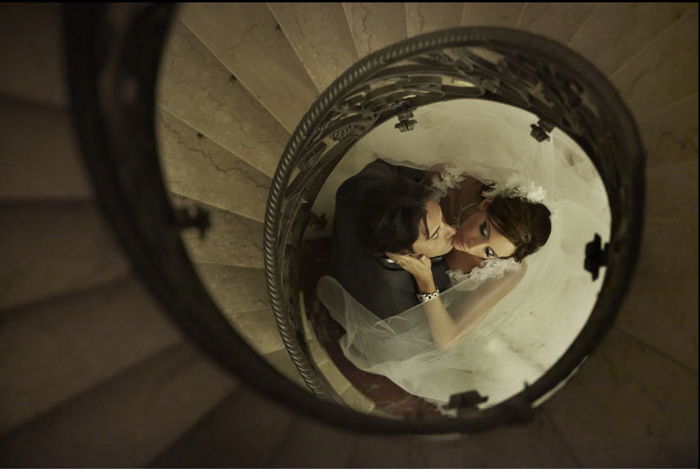 He has an innate ability for creating powerful visual storytelling. All his subjects look and feel beautiful in front of his camera. Jerry's photos contain a complex blend of soul, drama, imagination, and technical skill. All while maintaining a sense of simplicity.
Susan Stripling is a wedding photographer that needs no introduction. She has traveled all over the globe. Through the US, South America, Finland, France, the Caribbean, and Greece to name a few. Her quality and creative direction are sought after. Her work has been published in Inside Weddings, Bride and Bloom, Modern Bride, and The New York Times, and also in several photography magazines like Capture magazine and American Photo Magazine. American Photo Magazine even named her among their Top Ten Photographers in 2012. She has also won many awards at the WPPI 16×20 print competition. This includes the Grand Award in Photojournalism and First Place in Wedding Photojournalism. Wow!
Currently, she is the co-founder and instructor of The Wedding School. This is a source of real, honest wedding photography education. It is open for wedding photographers worldwide. A quick look at her images will tell you she knows what she is talking about. So follow her wedding blog and give her the attention she deserves.
Sol Tamargo, Matt Adcock, Valeria, Vanessa, and Polly form Del Sol Photography. They are destination wedding photographers. They cornered the niches of underwater and "trash the dress" wedding photography.
Del Sol Photography is based in Riviera Maya, Mexico. These guys have their focus pinned on photographing beach weddings. They swim with the brides and take their images to the extreme. They do this by pushing their creative and innovative styles to the max.
Together, they have four awards under their belt. Two of which are from WPJA (Wedding Photojournalist Association). One is from the ISPWP (International Society of Professional Wedding Photographers). They are also some of the best photographers in the world by American Photo Magazine.
Judging by their style, you can see the warmth and quality in their images. They are an amazing source of inspiration and well worth following.
Rangefinder Magazine crops up in almost all the other wedding blogs on this site. They are a source of incredible quality, material, and inspiration.
Their content is helpful to those starting out. For example, their "What To Include in Your Wedding Photography Contract" is a great and informative article,  providing insightful knowledge from the most seasoned photographers.
Whatever kind of wedding you want to photograph, you will find great tips, advice, and help. This site will ensure you are ready for whatever comes your way.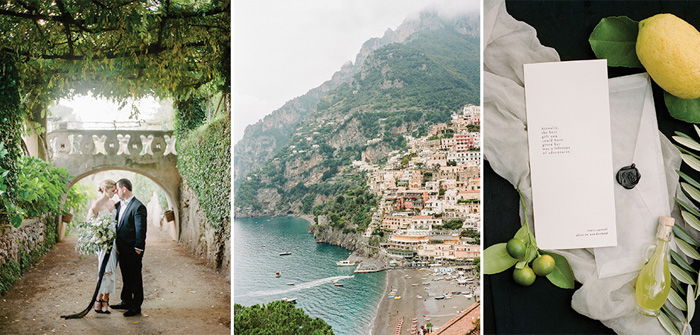 Junebug weddings are passionate about empowering wedding photographers. They will help you take a sustainable and creative approach to your business. They do this through education and community.
Their wedding blog is an endless stream of amazing images. They show every aspect of a couple's wedding from start to finish. Junebug Weddings even provide links to the products and jewelry in their images. This is a great idea to drive traffic towards your business.
Junebug Weddings is undoubtedly of my favorite resources for wedding photography. Do yourself a favor and give them a follow.
Conclusion
Feel free to peruse the wedding photography blogs and websites listed here. They will offer you inspiration in a photo block and give you ideas when you need something new. Good luck on your journey to better and more beautiful wedding photography!
If you're a wedding photographer and looking to improve your business model, take a look at our Profit from Portraits ebook!

Expertise And Inspiration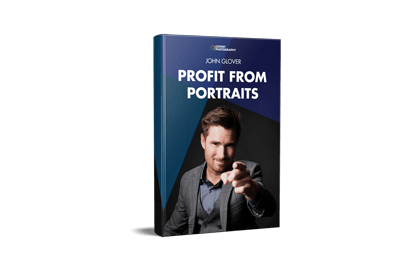 Profit from Portraits
Looking for inspiration from wedding photography blogs? Take your business to the next level with our eBook on finding and establishing yourself in a profitable portrait photography niche.