The Canon EF 50mm f/1.8 STM prime lens is the latest "nifty-fifty" for Canon EF-mount cameras. These lenses have remained popular because they offer a faster aperture than most zooms. They come at a price that no half-decent zoom can match.
That's because they are simple to make and optically far less complicated than a zoom lens.
So, the question shouldn't be, "Am I going to buy a 50mm lens for my Canon?" It should be, "Is the Canon EF 50mm f/1.8 the lens for me?"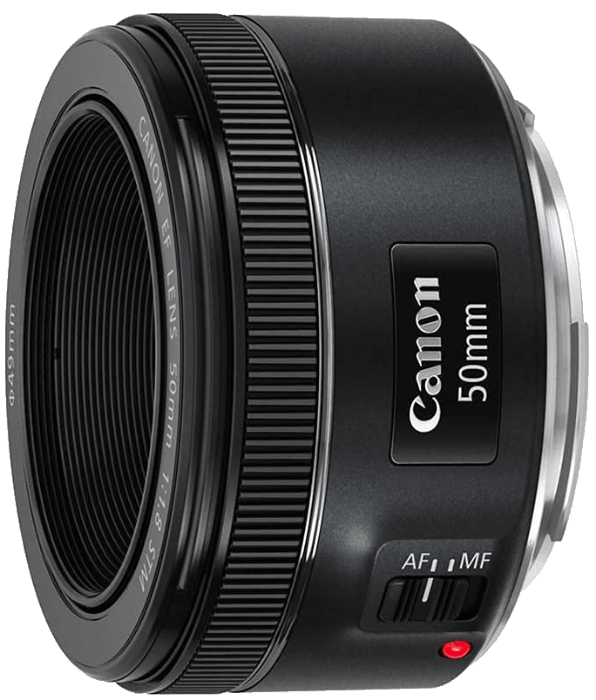 Capture stunning images with this versatile lens and enjoy its wide aperture for beautiful bokeh.
Buy from Amazon
[ExpertPhotography is supported by readers. Product links on ExpertPhotography are referral links. If you use one of these and buy something, we make a little bit of money. Need more info? See how it all works here.]
Canon EF 50mm f/1.8 STM Overview and Specifications
Canon EF 50mm f/1.8 STM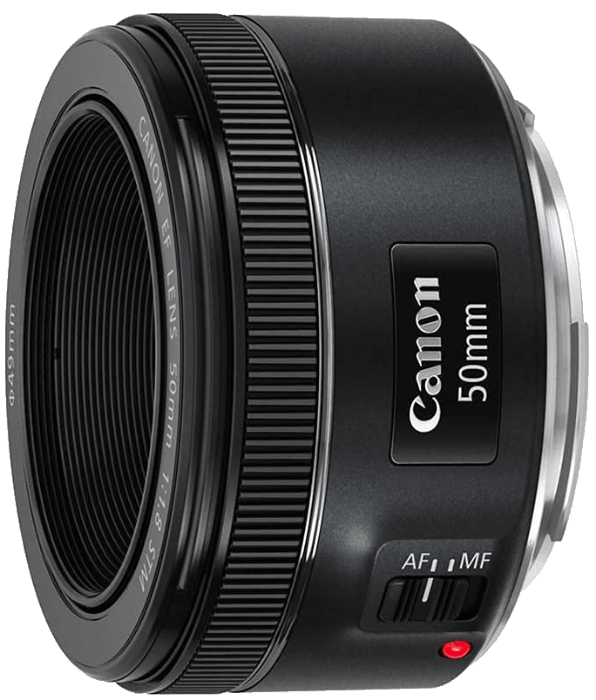 Image Stabilization
[Note: ExpertPhotography is supported by readers. Product links on ExpertPhotography are referral links. If you use one of these and buy something, we make a little bit of money. Need more info? See how it all works here.]
amzn_assoc_tracking_id = "reviewlens09-20";
amzn_assoc_ad_mode = "manual";
amzn_assoc_ad_type = "smart";
amzn_assoc_marketplace = "amazon";
amzn_assoc_region = "US";
amzn_assoc_design = "enhanced_links";
amzn_assoc_asins = "B00X8MRBCW";
amzn_assoc_placement = "adunit";
amzn_assoc_linkid = "21b01c764bfd71b3d2d8a094c6a32a35";
Overview
The Canon EF 50mm f/1.8 STM was introduced in 2015. It is the third generation of Canon's ultra-cheap autofocusing 50mm f/1.8 lenses.
Its optical formula is identical to the previous, 50mm f/1.8 II version. Its build quality, autofocusing motor, and lens coatings have been noticeably improved.
It's among the smallest and lightest lenses available for EF-mount cameras, only slightly larger than the recently reviewed Canon 40mm f/2.8 STM.
The focal 50mm length is convenient on both crop sensor and full frame cameras. It can be a long-term investment even if you upgrade to a larger sensor.
This lens provides excellent optical quality, especially if you consider the price. It's a significant upgrade over your kit lens, whichever one you happen to use. But keep in mind that it can't replace that entirely – their use cases are quite different.
So, what's in the box? As you'd expect, not much – only the lens, with caps attached, and a user manual. A lens hood (ES-68) is available separately, or you can get alternative hoods.
I recommend using one for both optical and protection reasons.
I have used several samples of this lens in the past 4-5 years, and my experiences are not all smooth.
Most of them functioned fine, but I encountered two copies which had significant autofocus problems. They displayed both inconsistency and inaccuracy. This seems to be a potential serial issue.
Basically, everyone.
Honestly, this lens is so cheap, you can give it a try, and even if you don't like it (for which the chance is slim), you can resell it with little loss.
With such a low price, this lens was obviously created for a very wide audience. Yet it often makes its way into professionals' bags as well.
On crop sensor cameras, the 50mm f/1.8 (with an 85mm-equivalent view) is a great choice for low-light photography, portraiture, product/food shots, events, concerts, and documentary.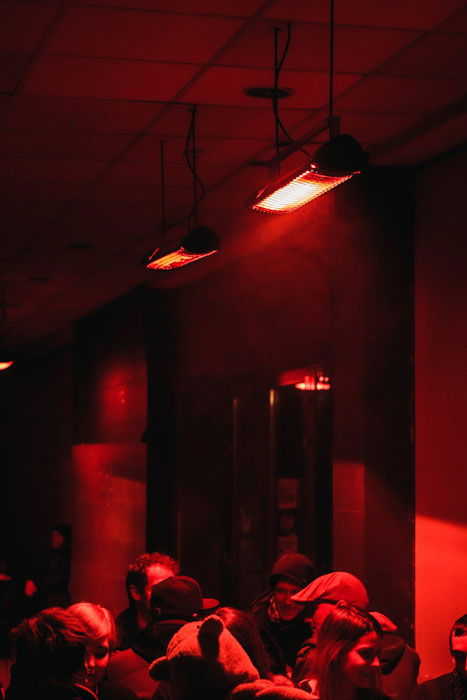 On full frame bodies, with its wider, standard view, it's even more versatile. It has the potential to be the one lens always sitting on the camera.
It's well-suited for all the previously listed situations, but also travel, street, family, newborn, and so many other styles of photography.
Key Features
Mount and Compatibility
The Canon EF 50mm f/1.8 STM is made primarily for full frame EF-mount cameras.
The lens will work perfectly on crop sensor EOS bodies (such as the 7D, 10D-90D series, and all the Rebels).
It can also be adapted without loss in autofocus speed to Canon's full frame mirrorless R bodies.
It will work just fine with a slight drop in autofocusing speed on Canon's crop sensor mirrorless EF-M-mount cameras (e.g. the M100, M50, M5, M6).
I've been using copies of this lens on several different Canon bodies, including a 600D, a 7D, a 7D MkII, a 5D Classic, and a 5D MkIII.
You can also attach any EF mount adaptor currently in use to this lens. These include adaptors to Sony E-mount, Fujifilm X-mount, Micro Four Thirds, Nikon Z-mount, Leica L-mount, and more.
Autofocusing speed and reliability on these off-brand cameras will depend on the quality of the adaptor used.
Image Quality
This 50mm is well-known for giving you great image quality over your kit lens. But how does it stand against other primes? Surprisingly well, actually, although if sharpness is what you're after, I'd choose the 40mm f/2.8.
The Canon EF 50mm f/1.8 STM wide open at f/1.8 is sharp in the middle, with significant softness towards the edges of the frame, especially on large sensors. At f/2.2, center sharpness is even better, and the corners start to pick up some definition.
At f/2.8, I'm comfortable using this lens for most types of photography, and the center is about as sharp as it gets. Corners still leave some clarity to be deserved, and they catch up above f/4 very well.
In terms of distortion, it has a fairly noticeable barrel pattern on full frame images, less so on crop sensors. Chromatic aberrations are present, but not overly distracting.
With a direct light source in or near the frame, it displays significant flaring, so I recommend keeping the hood on. It does retain contrast well, though.
Overall, image quality here is great, but not groundbreaking. It's perfectly usable in any everyday situation.
Focusing
The Canon EF 50mm f/1.8 STM works well with autofocus, slightly less so with manual focus.
The AF system is accurate and fast, although not the fastest STM motor I've seen. It works well in low light, thanks to the wide aperture.
'STM' stands for stepping motor. Instead of the traditional ring-type ultrasonic drive, this lens uses a linear shifting mechanism. This ensures smoother focusing with camera bodies that have on-sensor phase detection (Dual Pixel AF). It's also great for autofocusing in video mode.
However, it also means that the manual focus ring is only connected to the glass electronically. You need to power on the camera even to manually focus.
The response of the manual focus ring is not linear – the faster you turn it, the more it shifts. You can override autofocus if you turn the ring while the shutter is half-pressed.
On the lens housing, there is no distance scale – this is the privilege of ring-USM-motor lenses. When focusing, the front element extends out of the barrel, but it doesn't rotate.
Its minimum focusing distance is 0.35m, the closest of any 50mm lens Canon has.
Handling and Build Quality
As I mentioned, this generation of the Canon 50mm f/1.8 is a very noticeable upgrade over the II version in terms of build quality. The II is a very fragile, plastic only construction with a glossy, cheap-looking outer hull.
The STM version is built on a metal mount, and the housing is matte plastic.
It's still not a durability champion, but I don't expect any serious issues with this design.
It doesn't have weather sealing, and the moving front section ensures that water and humidity will get into the lens if you let it. So, this lens is not particularly rain-friendly.
The filter thread diameter is 49mm, which is not a very popular filter size. Finding filters for this size is a tiny bit harder than for 52mm-threaded lenses.
As with the recently reviewed 40mm, you can't stack filters here either. The autofocus motor will have trouble moving more than one filter together with the front section.
The lens is 69mm in diameter, 39mm long, and weighs 159g.
Alternatives
The Canon EF 50mm f/1.8 STM lens has several alternatives.
The one that I'd choose instead (and have chosen, actually) is the Canon 40mm f/2.8 pancake lens.
This lens is darker by more than a stop, which is significant. If this matters to you, and you don't have other fast glass, stick with the 50mm f/1.8. However, its image quality is better, it's slightly better constructed, and even smaller.
The Canon 50mm f/1.4 USM gives you an additional 2/3 of a stop for roughly double the price. Their optical performances are very similar, but the f/1.4 version is better built, has a mechanical focus ring and a distance scale.
The Sigma 50mm f/1.4 Art is a fantastic lens that's not in the same league as either of the previous lenses. But if you like the 50mm view, I'd consider upgrading to it. Its image quality is stellar, and it handles beautifully. Its actual light transmission is very similar to the 50mm f/1.8 (t/1.8 vs t/1.9).
The Tamron 45mm f/1.8 VC is a lens with a slightly wider view (within the margin of error, though). Its key selling points are its excellent optical quality and the built-in stabilization.
Our Verdict
The Canon EF 50mm f/1.8 STM is an excellent, versatile option for smaller budgets. This lens is the entry to advanced depth-of-field control, and also to low-light photography.
It's optical performance is great. For this price, there's really nothing to complain about.
Scores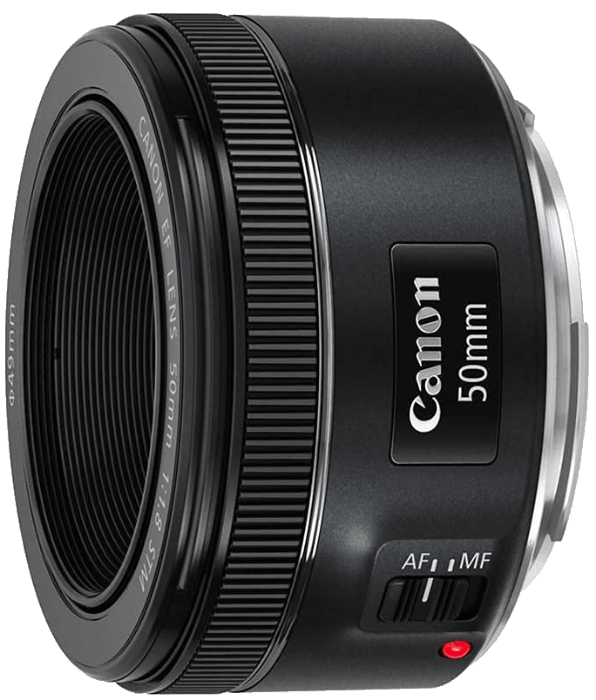 Capture stunning images with this versatile lens and enjoy its wide aperture for beautiful bokeh.
Buy from Amazon