Low-light conditions have always been a challenge for photographers. As the light dims, so does the quality of images as the ISO needs to be pushed up. The higher the ISO, the bigger the grain or 'digital noise' in the images. So how do photographers tackle this problem? What is the best low light camera?
Well, some low-light conditions can be helped with the use of a long exposure. Here, you can keep the ISO as small as you want as the shutter stays open for seconds (or minutes) at a time. This is great for capturing a street scene or cityscape, but not great for live concert photography.
In event photography, utilising a flash or strobe is a great way to add light to a dark setting. This is great in capturing people dancing at a wedding reception but, again, not great for concert photography. For that, you would need to utilise a lens that can work on a low aperture. This lets in more light, allowing you to keep your ISO low, and the subsequent grain.
Nowadays, camera technology has advanced in leaps and bounds. We have cameras that have an ISO of a whopping 3,280,000. You won't want to use it, as the grain is still phenomenal, but it does mean that pushing your ISO to the 3000-4000 mark will leave you with better quality than that of a DSLR from five or ten years ago.
Digital noise is a huge problem and one that might not be apparent until you get home and start to work on the images. They are unsharable and unprintable unless you are a documentary photographer where your images' content beats the quality of the image.
So, you are into night photography, maybe live concert photography or even event photography, and you need a camera that fits. What do you look for, and what should you buy? All of the answers for the best low light camera are here, in this article.


[Note: ExpertPhotography is supported by readers. Product links on ExpertPhotography are referral links. If you use one of these and buy something, we make a little bit of money. Need more info? See how it all works here.]
Best Full-Frame Camera for Low-Light Conditions
A full-frame camera is your best bet, as the quality of the images is at its highest, compared to crop sensor cameras. They capture the most light, allowing you to keep your ISO down to somewhere in the hundreds.
These cameras, however, are heavier  both weight wise, and on the wallet. They will be the most expensive cameras on the market. Go for these if nighttime photography is your main area of focus.
DSLR
The Canon 5D Mark III is hands down one of the best cameras that you can buy to date. It is a workhorse that will get the job done, fully utilising its 22.3 MP sensor and ISO range of 100-25,600 (Extended Mode: 50-102,400).
This camera works well in every condition, and although other cameras have a higher ISO range, the Canon 5D Mark III beats the equivalent ISO every time.


Just because you can go above ISO 25K, doesn't mean you should. The 5D Mark III's ability to shoot in low light, and at a fraction of the price of its closest competitors, makes it a powerful tool for the night time photographer.

Mirrorless
The Sony a7SII was designed and developed for the nighttime photographer in mind. It is a tiny package, but it packs a mighty punch in the face of low light photography. This camera's 12.2 MP sensor is able to shoot at ISOs up to 409,600. You won't want to push the ISO so high due to problems with noise, but it's good to know that you can.


The other great thing with this camera is that it focuses in low light. That is a huge advantage in getting the shot you need, and it is something most cameras struggle with. The camera is perfect in taking exceptional photographs in low light conditions, and it doesn't have the weight of a DSLR camera.

Best APS-C / Cropped Sensor for Low-Light Conditions
DSLR
The Canon 7D Mark II is one of the best crop sensor DSLRs you can buy for low light photography. This camera was designed and developed with wildlife and sports photographers in mind. Because of this, it has one of the most advanced autofocus systems on the market with an amazing 65 cross-type focus points.


It won't take low light images as well as the DSLRs mentioned in this article, but it has can create usable images at relatively high ISOs. This makes the Mark II a great choice for those photographers who want a cropped sensor for low light photography.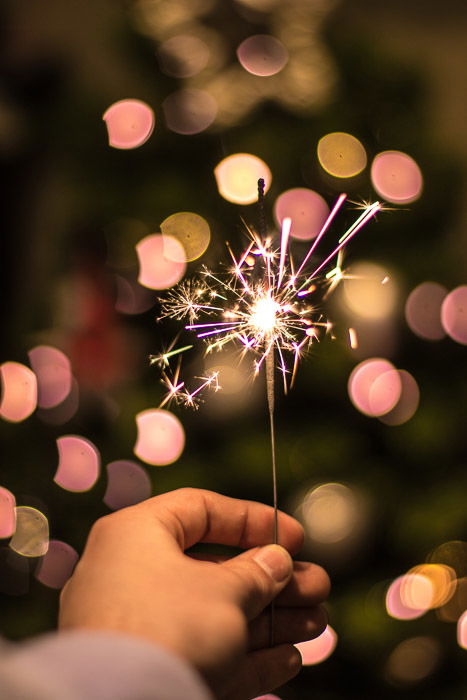 Mirrorless
The Sony a6300 is a crop sensor, mirrorless system that takes great photographs in low light conditions. It is a smaller rig and more affordable compared to the others in this post. This camera's ISO maxes out at 51,200 and it can shoot up to 25,600 ISO with very minimal noise.


Sony has become the world leader in the mirrorless camera world, especially the ones aimed at low light conditions. They created the A7s after all, and although the a6300 can't hold a candle to them, they do come at a third of the price.
This model comes in handy for those who want an affordable, yet high-quality image making device for low light conditions.


And there you have them! The best cameras for low light conditions. Now go out there and shoot some amazing concert or night photography.
We have a great article on sparkler photography to start getting creative in low light conditions.
Want More? Try Our Beginner Photography Course
Do you want to master the basics of photography so that you can take stunning photos in any situation?
If you don't know which settings to use, you will often miss capturing beautiful moments.
But cameras are complicated and it's hard to know where to start. That's why we created this course.