With their Introduction to Lightroom course, Fstoppers is one of many companies seeking to make the powerful app more accessible to photographers. It's aimed squarely at complete newbies and walks you through your first nervous steps in processing.
So, if you are new to the world of Lightroom, is this course the one to help you make a start? Read on to find out.

Fstoppers' Intro to Lightroom
Looking for a comprehensive introduction to Lightroom course? Get 16+ hours of video tutorials, a Lightroom catalog, and over 100 RAW files with this online course.
Introduction To Lightroom Course: Overview
Introduction to Lightroom is a roughly 7-hour long beginner-level Lightroom course. It was released in 2014.
Who Is Introduction to Lightroom For?
The title gives us a slight hint here. It's primarily made for beginners who are completely new to Lightroom and image processing.
Now, some beginner courses offer similar sections, why do you need a complete, separate course for that? You might ask.
To understand and appreciate what Lightroom can do, you need to dig in slightly deeper.
Introduction to Lightroom by Fstoppers offers you not only the basic set of tools but also the right approach and philosophy for editing.
Contents
Introduction to Lightroom is made up of 36 chapters.
The course focuses on showing Lightroom's image editing capabilities. Two-thirds of the chapters are about that.
This stands in contrast with SLR Lounge's Mastering Lightroom course. There, the focus is on workflow optimization and speeding up processing. And this is one of the two key differences between the two, the other being currentness.
So, these are the chapters you'll find in Introduction to Lightroom:
Creating a Catalog and Importing
Interface Module and Basics
Scratching the Develop Module Itch
Important Pre-Work Optimization
Scratching the Develop Module Itch
Culling and Organizing Images
Diving into RAW
Using the Library Filter System
Batch Processing and Synchronizing
Fix Those Underexposed Images!
Overexposed, Not to Worry!
Adding Brushes for an Extra KICK
Maximizing Dynamic Range
Awesome Panoramas
Timeless Black and Whites
Going Vintage with Curves
Soft and Silky Skin Tones
Poppy Portraiture
Bright and Airy Colors
Extreme Crops
Ordinary to Extraordinary
That Magazine Matte Finish
Retouching in Lightroom, YEP!
When to Retouch in Photoshop
Ruggedly Strong Black and Whites
Getting Wild on the Dance Floor
Soft and Creamy Newborns
Tilt-Shift Baby!
Producing for the Mood
Detail Shots to Impress
How Presets Can Change Your World!
Lightroom + Video
Exporting for Print
Importing via Tethered Capture
Advanced Exporting Methods
All image files that you see throughout the course are also included and available to download.
About the Creators
Fstoppers is an online community aimed at educating and inspiring photographers.
It was started in 2010 by founders Patrick Hall and Lee Morris in Charleston, SC. Fstoppers has since grown into one of the most popular resources for photography education.
Introduction to Lightroom, however, is not presented by either of those guys. Instead, it's authored and taught by Pye Jirsa of SLR Lounge.
He is one of the founders of SLR Lounge and Lin & Jirsa Photography. He's also one of my favourites when it comes to teaching photography.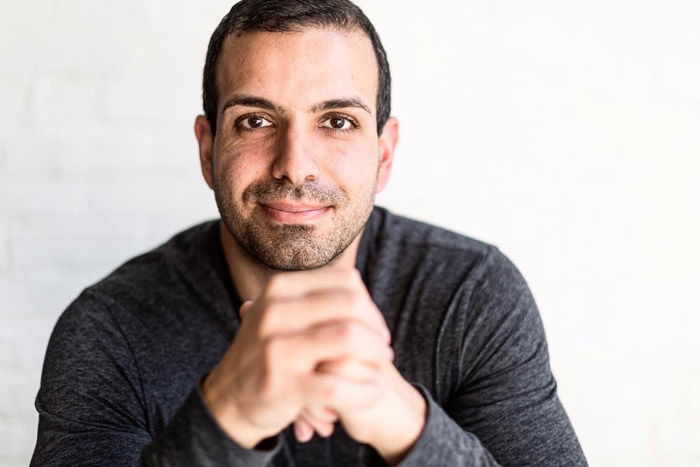 Price
Introduction to Lightroom is currently available for purchase at $129 from the Fstoppers store.
To be honest, I find this price slightly too much for a great but ageing intro course. It's also higher than its competition on the market.
If you're for any reason not satisfied with the product, you're eligible for a full refund. This a welcome addition, although quite a standard one today.
You also get a discount on any other Fstoppers course you buy after this one.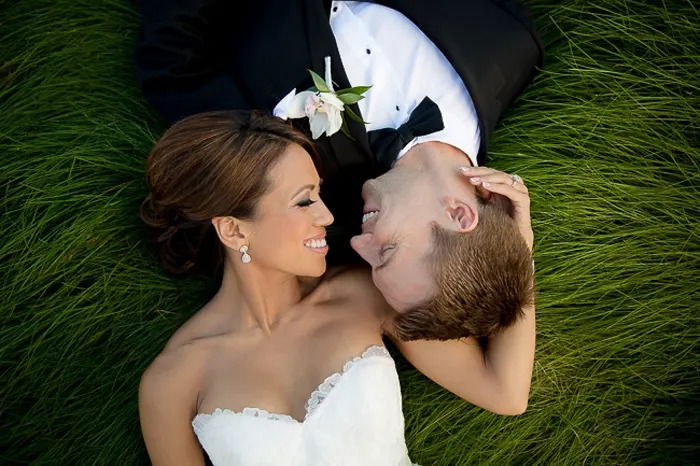 What I Loved About Introduction to Lightroom
Don't get me wrong. This is a great course. Judged only by its age, it could've been much much worse, but the positives generally make up for that. So, let's see these first.
Clarity
Being an intro course, this is key. Pye shows us every step you need to take and everything you need to clear up in your mind to get ready for editing.
While editing, he is very clear and easy to follow. Having watched Mastering Lightroom from SLR Lounge, I can say that the language here is easier to understand.
The line of thought, as in why and how we do things in Lightroom, is also clear.
You'll have no problem understanding everything in this course, even if you've never opened Lightroom before.
Focus on the Goals of Editing
Many course presenters make the mistake of teaching Lightroom by going through all its functions in a horizontal way.
Introduction to Lightroom is different. There's a short tour of the software included, but the function of specific buttons and sliders is not at all the focus. The focus is on getting the looks you want out of your images and using the proper tools for that.
Here, you'll learn Lightroom by editing images from start to finish, while getting to know new functions with each new example. However, the emphasis is always on the end result.
And if you think about it, this makes a lot of sense. People watching your images won't wonder which slider you pulled back to achieve a certain effect. Instead, they will be curious about the general process and your underlying ideas.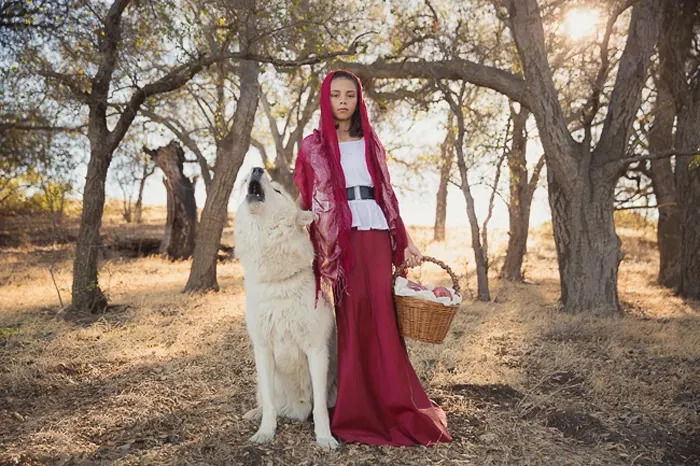 Style
Pye Jirsa has long been one of my favourite presenters in this industry. The way he mixes entertaining and fun teaching with accurate and full coverage of various matters in photography is quite unique.
The course, while disclosing a lot of new information for beginners, doesn't feel overwhelming at all. Instead, the style of presentation is quick, but friendly and fun, which makes learning comfortable.
Accuracy
I'd love to not have to make this point over and over again, but some courses are disappointing in this respect. Thanks to the hard work of Pye and others, this is not at all the case with Introduction to Lightroom.
Everything Pye says is accurate, on-point and really hard to argue with, even 6 years after release. The core of Lightroom hasn't changed much in this time.
Areas to Improve
Relevance and Place on the Market
Introduction to Lightroom is in a strange situation in 2020.
Having been released in 2014 and covering Lightroom 5, it shows its age in some areas. In those 6 years, new tools and functions have been added to Lightroom, some drastic and some quite subtle. We've seen new sliders, better local adjustment options, better transforming options. A huge addition to Lightroom has been cloud integration and the arrival of support applications for smartphones and tablets.
These haven't changed the fundamentals of how we edit our images in Lightroom. But they have opened up new possibilities for professionals and beginners alike.
SLR Lounge has released a fantastic new Lightroom course recently, called Mastering Lightroom. With a slight difference in focus and emphasis, this course covers very similar things, including the basics. It also features Pye Jirsa as host and has similar great style, clarity, and production. Furthermore, it's available for the same price of $129.
I would consider Mastering Lightroom the successor of the Introduction to Lightroom product.
Lack of Online Streaming
This issue is the most severe but also the easiest to fix. Unlike every other photography course provider, Fstoppers doesn't offer online streaming.
This means you have to download the episodes, whether you want offline access or not.
It's quite a bothersome process, to be honest. You get multiple compressed .ZIP files containing the videos and the image files, and they're large. You have to unzip them or wait minutes to watch the episodes without unzipping. The video files themselves are also large.
For viewers with less powerful computers than what I happen to have, this will be even more lengthy and annoying. So, Fstoppers, please include an online streaming option as soon as you can.
Other Alternatives
There's another comparable product on the market.
Contrastly's Decoding Lightroom is a great choice for the hobbyist photographer who wants to learn Lightroom's ins and outs. You don't need to have any former knowledge to take this course.
Yet, it has the potential to take you to a level where you will intuitively use even the more hidden features of the application.
It's available for a comparably low price of $48.
Our Verdict
Judged based on its qualities, Introduction to Lightroom is an excellent course.
However, for everyone except complete beginners, I'm more confident recommending Mastering Lightroom instead.
To purchase Introduction to Lightroom, head over to the Fstoppers store.
Scores
To standardize and compare our product reviews, we've decided to use a scored-based ranking system. To learn more about interpreting these numbers and how other courses measure, please visit our review roundup page here.
Measurement

Measurement

Score

Coverage

Coverage

Accuracy

Accuracy

Ease of Learning

Ease of Learning

Production Value

Production Value

Uniqueness

Uniqueness

Community and Learning Support

Community and Learning Support

Value for Money

Value for Money

Total Score

Total Score
Fstoppers' Intro to Lightroom
Looking for a comprehensive introduction to Lightroom course? Get 16+ hours of video tutorials, a Lightroom catalog, and over 100 RAW files with this online course.