Adobe Lightroom is a great tool. But if we're honest, mastering Lightroom can be quite daunting. Perhaps equally daunting is choosing a course to help with learning its many capabilities.
So it can be reassuring to learn that there is a course available from SLR Lounge. I've reviewed several of their courses in the past, and they have all proved excellent. So will this hold true of their Mastering Lightroom course?
Disclaimer: The original Mastering Lightroom course is no longer available. We are now linking to their new Lightroom video course. We haven't had a chance to review this yet. But if SLR Lounge's other video courses are anything to go by, you can be sure it's just as good.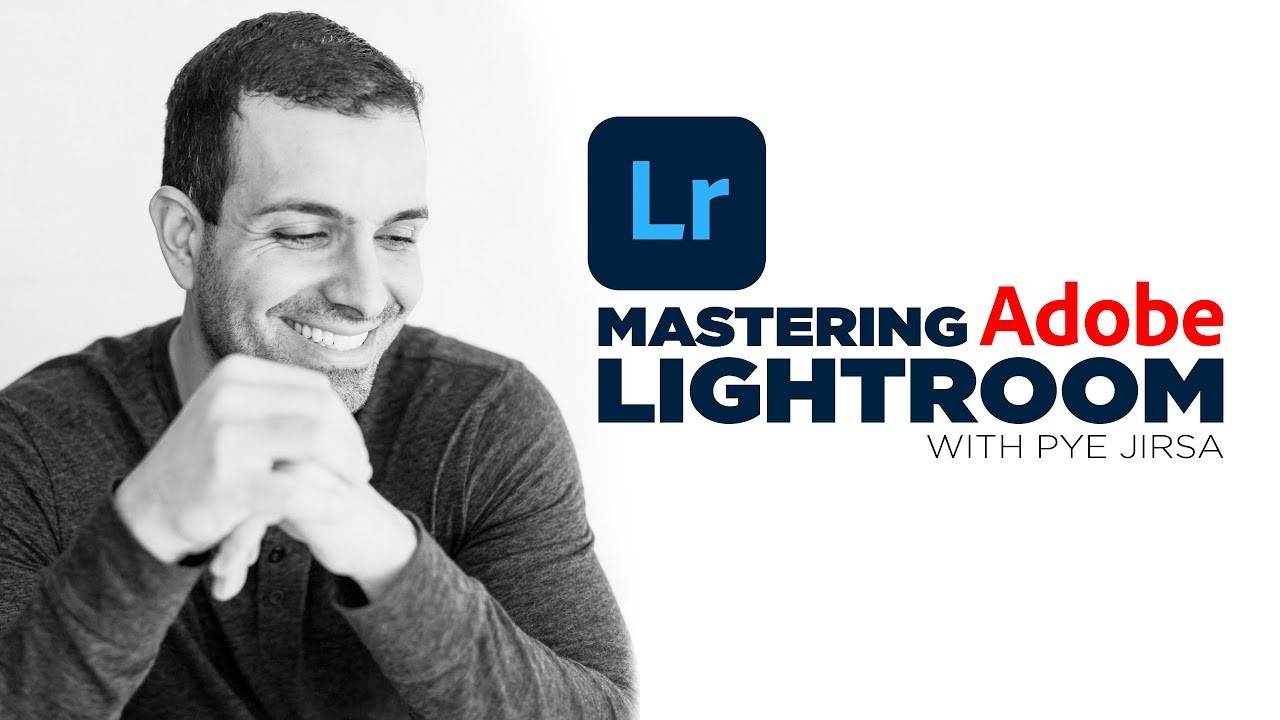 SLR Lounge + Fstoppers' Mastering Lightroom
Looking to master Lightroom? This online course covers everything from the basics to advanced techniques, with over 10 hours of content and 100+ tutorials. Perfect for photographers of all levels.
Mastering Lightroom: Overview
Mastering Lightroom is a video course consisting of roughly 7 hours of material. It promises to bring you to a solid pro user level, starting from the fundamentals.
Contents
First, let's see the core content. There are 38 episodes in four chapters.
Introduction + Chapter One
Introduction
What is Lightroom?
The Seven Lightroom Modules & Our Two Focuses
Chapter Two
How to Create a Lightroom Catalog & Import Photos
The 5 Primary Purposes of the Library Module
The 4 Library View Modes and Their Purpose
The Lightroom Interface & Our Favorite Shortcuts
How to Quickly Cull Images in Lightroom
How to Modify Metadata and Create Presets
How to Rename Images
Understanding the Export Dialogue
Chapter Three
The Purpose and Layout of the Develop Module
Working on a High-Quality Display
Raw vs. Jpeg Processing
The Basics of Color Correction
The Unknown Power of Curves
Advanced Color Mapping Through HSL, Split Toning, Camera Calibration
Detail, Noise, Lens Correction & Effects
Fantastic Black and White Conversions
Transform to Fix Lines
How to Create Powerful Presets
Everything You Need to Know About Cropping
Lightroom Retouching with Cloning and Healing
The Power of Local Area Adjustments
Retouching and Smoothing Skin with Local Area Adjustments
Dodging and Burning within Lightroom
HDR + Panoramic Merge
5 Ways to Synchronize Settings and Batch Process Photos
Two Ways to Edit in Photoshop
Chapter Four
How to Optimize Lightroom Performance
How to Customize Lightroom Preferences
How to Fix Broken Image References
How to Create an Image Watermark
How to Customize the Identity Plate + View Modes
Setting Up a Tethered Import
Conclusion
Additionally, the course includes an ongoing education module. The episodes here are publicly available, but also relevant to the content of Mastering Lightroom. Currently, there are four episodes in this module:
How to Save Time Using Lightroom's New Multi-Batch Export
The Ultimate Guide to HDR Portraits + 3 Free Lightroom Presets!
How to Edit Faster in Lightroom: 6 RAW Processing Tips
How to Quickly Create a Convincing Tilt-Shift Effect in Lightroom
The RAW files appearing in the course are available for download. You can follow along the course with the exact same images that Pye works on.
You also get a 10% discount code for the Loupedeck. It's a piece of hardware that can speed up your Lightroom processing by providing separate buttons and knobs for many of the functions.
About the Creators
SLR Lounge is based in California. They are a team of experienced professionals in the photo field, as well as long-time educators.
Mastering Lightroom, as most of their courses, is authored and presented by Pye Jirsa. He is also one of the founders of Lin & Jirsa Photography, and one of the best-known wedding photographers in the US.
Who is Mastering Lightroom For?
The title of the course gives a hint here, but it's not the full answer. Mastering Lightroom is great for beginners and those who want to perfect their skills.
It lives up to the "Complete A-Z Tutorial" designation. It starts from the basics but quickly jumps to more advanced territories. There are many little tips and tricks included that you rarely find elsewhere – let alone in one package.
Pricing
There are two options for getting this course. You can purchase it on its own for $129. In this case, you'll have lifetime access, and you can download the videos for offline watching.
The SLR Lounge Premium Subscription also includes this course. With the subscription, you gain access to every course and tutorial by SLR Lounge for one year. In this instance, however, you can't download the videos. You'll have to watch them online.
This option normally costs $348/year. At the time of writing, you can subscribe for a discounted fee of $248/year.
What I Loved
Coverage
There's a reason this course is called the "A-Z Complete Lightroom Tutorial". It really does include everything there is in Lightroom. But it also includes workflow tips, style considerations, tasteful suggestions, and a lot of other useful content.
I missed a chapter dedicated to teaching the purpose, styles, and mindset of image editing. However, while there's no separate chapter for these, Pye does talk a lot about them throughout the course.
On-Point Explanations
I loved that every step and trick of editing is explained with real-life examples and uses.
I don't really see the point of showing how HSL tools work by making a green woodland image turn pink (an example I see all too often).
Instead, Pye demonstrates the power of Lightroom's tools on real portraits and wedding shots, in most cases. This not only allows him to show what the tools do, but you also get valuable advice on how to work with them delicately and tastefully. This adds great value.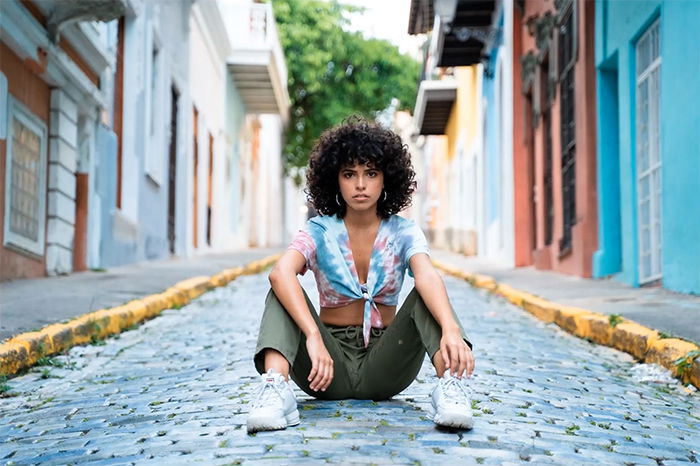 Accuracy
There's nothing to particularly emphasize here. It's flawless. Pye is a master of Lightroom and a photographer well-known for his editing and shooting style.
Consequently, everything he says is accurate, on-point and really hard to argue with.
Production
A Lightroom course is not the hardest thing in the world to shoot. Even so, Mastering Lightroom excels with fantastic production quality.
Audio sounds great, it's clear and easily understandable. Video quality, the lighting, the colors, and the environment all look outstanding.
The editor, too, has done a terrific job. Mastering Lightroom is densely cut, so the 7-hour course is full of valuable information. Some funny bloopers are left in, but they are not distracting. Instead, they loosen up the course a little.
Clearly, SLR Lounge had plenty of experience to perfect their production.
Style
I love Pye's style of teaching. It's entertaining, fun, but he always gets straight to the point. He doesn't try to convince the viewer that his workflow or approach are the "ultimate", even though they are the best I've seen.
He is also one of the few educators from whom I constantly learn a lot. He can always surprise me with smart tips and tricks.
Areas to Improve
I'm trying to come up with something significant here, but there's hardly anything to mention.
I did miss a dedicated chapter for style and taste, but that's it. I could say that $129 is not necessarily a low price – but there's no better alternative.
While I haven't seen every Lightroom course on the market, I've seen plenty. Not only those that have made it to getting reviewed on ExpertPhotography.
I can fairly certainly say that this course is as great as it gets in Lightroom education.
Alternatives
Last week, I've reviewed Decoding Lightroom by Contrastly, a 5-hour long video course with similar coverage as this one.
There are differences in favour of Mastering Lightroom by SLR Lounge. But coming in at less than half of the price, Decoding Lightroom poses as a viable, inexpensive alternative.
Conclusion
To answer my own question from the intro of this article: yes, Mastering Lightroom is as good as I expected, if not better.
If you're looking for cohesive, A-Z education on Lightroom, this is the way to go.
If you like the idea of the Premium Subscription, I advise investing in it. For $248/year (at the moment), you get weeks of photography education at a quality unmatched by almost every other provider. (I am aware that this sounds quite salesy – but it's true.)
But if you only want to purchase Mastering Lightroom, it's a great deal on its own. Check it out here.
Scores
We've reviewed several dozen photography education products using the same scoring system as this one below. To learn more about how this works and how each product compares to each other, click here:
Best Photography Courses and eBooks.
Measurement

Measurement

Score

Coverage

Coverage

Accuracy

Accuracy

Ease of Learning

Ease of Learning

Production Value

Production Value

Uniqueness

Uniqueness

Community and Learning Support

Community and Learning Support

Value for Money

Value for Money

Total Score

Total Score
<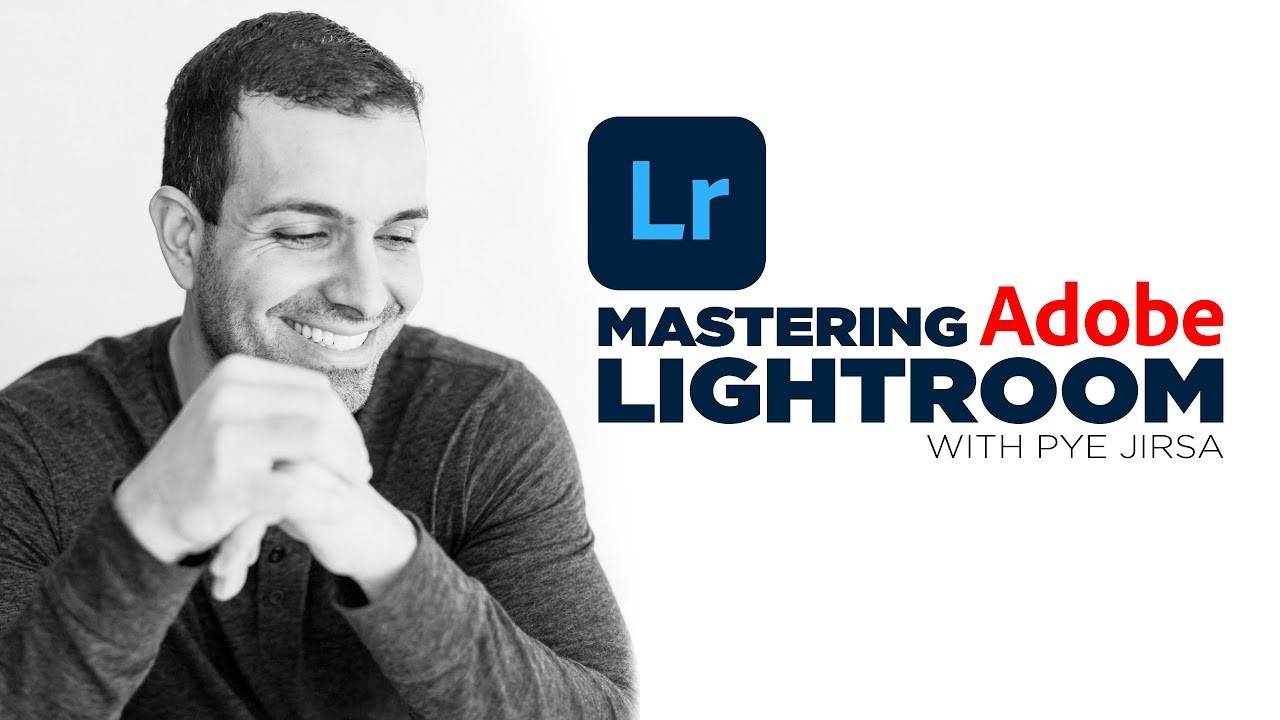 SLR Lounge + Fstoppers' Mastering Lightroom
Looking to master Lightroom? This online course covers everything from the basics to advanced techniques, with over 10 hours of content and 100+ tutorials. Perfect for photographers of all levels.