The Fstoppers Photography 101 course is one of the best-known courses for beginners who want to get into photography. There's no doubt that online courses are a great way to learn, and photography is particularly well-suited to the format.
So the question is, is this course any good and is it worth the money? Well, in this review, I'll talk you through what the course offers. That way, you'll be able to decide if this is a good course for you.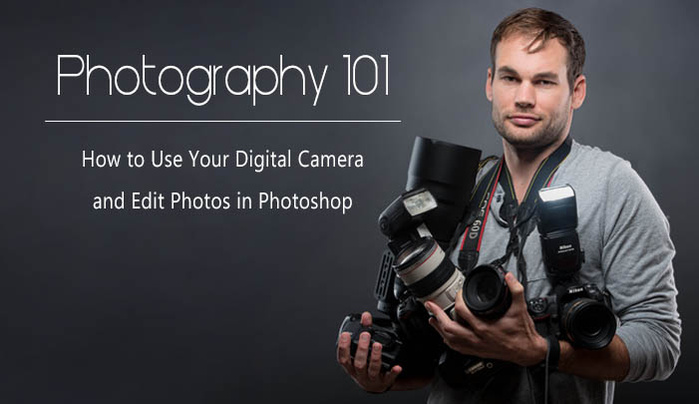 Fstoppers' Photography 101
Looking for a comprehensive online course to learn the fundamentals of photography and editing? Look no further than this highly informative and affordable guide to fstoppers photography 101.
Fstoppers Photography 101: Overview
Photography 101 is a 7.5-hour long downloadable video course. It teaches you the basics of photography and photo editing.
In Fstoppers' own words, Photography 101 is for the amateur photographer wanting more out of their images.
It promises to teach you how to take control of all the manual settings on your DSLR camera. It walks you through a basic understanding of lighting and using flash. Then, it takes you along on a shoot to put everything into practice.
It also includes extensive sections on Photoshop retouching and Lightroom editing.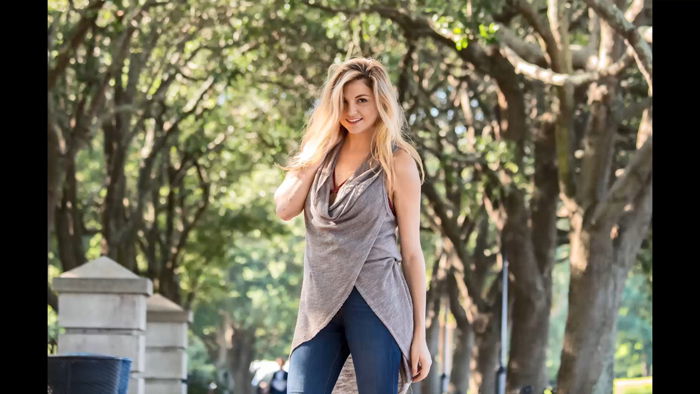 Price
Photography 101 by Fstoppers is priced at $99 normally, but you can get it for $69.30 at the time of writing. The former is a fairly standard price for beginner photography courses. The latter is quite low.
If you're for any reason not satisfied with the product, you're eligible for a full refund. This a welcome addition, although quite a standard one today.
You also get a discount on any other Fstoppers course you buy after this one.
About the Creators
Fstoppers is an online community aimed at educating and inspiring photographers.
It was started in 2010 by founders Patrick Hall and Lee Morris in Charleston, SC. Fstoppers has grown into one of the most popular resources for photography.
Photography 101 is authored and presented by Lee Morris. He has great experience in this profession, and is a wedding photographer himself.

Contents
Photography 101 by Fstoppers consists of 17 episodes, totalling roughly 7.5 hours.
These are:
Introduction to Cameras
Exposing Your Camera in Manual
Camera and Lenses
Tripods
Focus
Introduction to Lighting
Flash
Shooting in the Field
Introduction to Photoshop with Patrik Naik
Post Processing Images with Lee
As you can see, the course covers the fundamentals well, except for one thing. There is no dedicated episode for photography composition.
What I Loved
Downloadable Files
Every image that creators work on during the course is downloadable, so you can follow along.
You should definitely go out and exercise photography yourself, but having these files will give you a solid reference point.
They are also helpful if you can't get out and shoot because of the pandemic restrictions (at the time of writing).
Coverage
Photography 101 by Fstoppers is one of the most complete photography tutorial in terms of knowledge coverage.
Its closest alternative is Photography 101 by SLR Lounge. That is focused towards understanding and modifying light. But it lacks a slightly more detailed explanation of how cameras work, and also some genres.
I loved that we have a dedicated section for flash lighting and modifying light here. This is something no other beginner course has so extensively.
Even composition, for which there is no separate chapter, is fairly well covered.
The extra Photoshop tutorial is also more detailed and advanced than anything I've seen in an introductory course. Let's talk about these sections in more detail.
Lighting Section
This part is very helpful in understanding light and controlling it to your taste. Lee Morris, as a former wedding photographer, understands how much good lighting can positively impact an image.
I completely agree with him. This knowledge will elevate you above other amateurs. Even if you won't ever use complicated lighting setups, the mindset you gain by understanding them makes you a better photographer.

Photoshop Section
Included at the end of the course is a very detailed 2.5-hour-long part on Photoshop retouching.
Unlike the other chapters, this is presented by Patrik Naik. He is a globally well-known photographer and retoucher.
This episode is a glimpse into what you can achieve by elaborate editing in the software. It's very impactful.
For those just getting into photography and retouching, this will be an eye-opening episode.
Community
Fstoppers has a large and vivid Facebook community. It welcomes both customers and those who are striving to be better in photography.
Areas for Improvement
It's not just rainbows and butterflies, though. I have found some prevalent issues with Photography 101 by Fstoppers.
Lack of Online Streaming
This issue is the most severe but also the easiest to fix. Unlike every other photography course provider, Fstoppers doesn't offer online streaming.
This means you have to download the episodes, whether you want offline access or not.
It's quite a bothersome process, to be honest. You get seven .ZIP files containing the videos and the image files, at a total of 5.88GB. You have to unzip them or wait minutes to watch the episodes without unzipping. The video files themselves are also large.
For viewers with less powerful computers than what I happen to have, this will be even more lengthy and annoying.
So, Fstoppers, please include an online streaming option as soon as you can.
Accuracy Issues
If you've read some of my previous reviews, you might know that I'm quite meticulous when it comes to checking accuracy.
Getting the fully correct information is important. Particularly when you're just getting into something for the first time.
In this regard, Photography 101 doesn't perform outstandingly well. The general accuracy and thought processes in the course are on point. But there are plenty of tongue-slips, scattered across the entirety of the tutorial.
These should have been edited out and replaced with the correct terms to avoid confusion.
For instances, Lee regularly uses the phrase 'stop down' in the wrong way. When saying this, he often means increasing aperture size, e.g. from f/11 to f/2.8. In reality, stopping down means the opposite, decreasing the aperture size and raising the f-number.
No Composition Chapter
The most apparent absent thing in Photography 101 is composition. I would have much preferred to have a dedicated chapter for it. That way, the viewers get an idea for composition options in a well-laid-out, structured way.
With that said, it's not like Photography 101 completely lacks this. There are plenty of occasions when Lee talks about composition and his own approach to composition.
It's just not summarised in one episode, which would be the standard.
Alternatives to Photography 101
There are some direct alternatives to Photography 101 by Fstoppers. They are all very similar in price, and all online video-format courses.
This impressive, 6.5-hour-long video course is perhaps my favourite. Its aim is to bring you from a complete beginner level to a solid intermediate level.
The course, in general, is very detailed. It shows you all the little pieces of successful photography that many others miss out on.
It also has little to no inaccuracies, technical mistakes, and tongue-slips. This is something that lifts it out from the crowd.
It promises to make you comfortable with your camera in all situations. It teaches you compositional rules, concepts, lighting techniques, and basic editing.
The course places a higher than usual emphasis on storytelling and visual communication. In my opinion, this one of its key strength.
Such skills are prevalent in street and travel photography. Naturally, these are the two genres that are highlighted the most.
Our own course is also a feasible alternative. When creating this tutorial, our aim was to make mastering your camera simple and fast.
From finding the perfect exposure settings to composing stunning scenes, everything is included.
Our Verdict
Photography 101 by Fstoppers is a powerful and complete course. It is great for those who want to learn the fundamentals of photography and editing.
It's quite well-produced and available for a competitive price. It serves as a solid ground for the Fstoppers more specific and advanced courses.
Scores
To standardise and compare our product reviews, we've decided to use a scored-based ranking system. To learn more about interpreting these numbers and how other courses measure, please visit our review roundup page here.
Measurement

Measurement

Score

Coverage

Coverage

Accuracy

Accuracy

Ease of Learning

Ease of Learning

Production Value

Production Value

Uniqueness

Uniqueness

Community and Learning Support

Community and Learning Support

Value for Money

Value for Money

Total Score

Total Score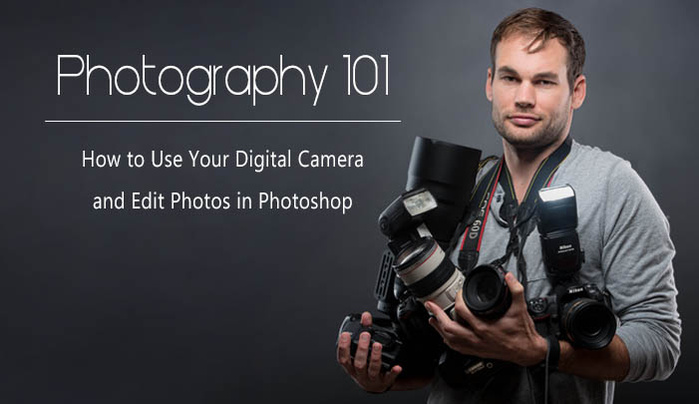 Fstoppers' Photography 101
Looking for a comprehensive online course to learn the fundamentals of photography and editing? Look no further than this highly informative and affordable guide to fstoppers photography 101.