Photography gadgets are great add-ons to your camera system. These photography accessories could work with your camera system or smartphone device.
Either way, camera gadgets can make your photography more interesting. They also make great gifts for photographers in your life!
[ExpertPhotography is supported by readers. Product links on ExpertPhotography are referral links. If you use one of these and buy something we make a little bit of money. Need more info? See how it all works here.]
What Are Photography Gadgets?
Photography gadgets are electronic or mechanic accessories what can spice up your everyday photography.
They can be cameras, filters, external devices, cases, straps, so anything you can imagine to use for your passion.
These few extras can not only make your work more fun, but they can also make your workflow seriously faster.
Here we have a list of 21 creative and useful photography gadgets. They aim to get you out shooting more, creating more interesting images while making your life easier.
There is something for everyone here. They make great photography gifts for members of your family too.
Photography is all about light. Photographers usually love playing with it and manipulating light as they wish.
Prisms are easy to use and match perfectly with smartphone photography and professional gear too.
They reflect light in unlikely directions making your images look surreal. Also, as they disperse light, small rainbows appear which can be used creatively as part of the composition.
This particular set includes 4 handmade prisms in different shapes. They are so nice that can be even used as decorations.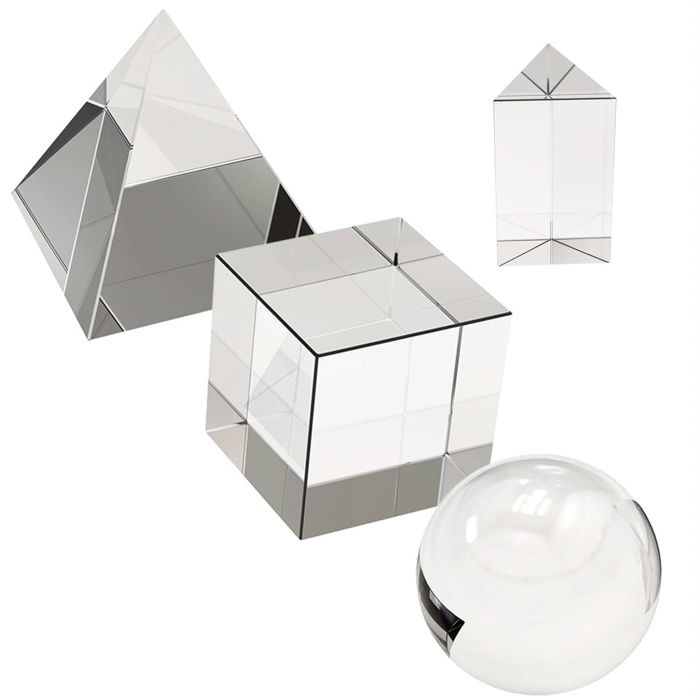 The Kodak Printomatic is an instant camera printer.
This gadget functions as a simple point and shoot camera which stores images on a microSD. But it works as an instant camera too as it can immediately print the results of the shooting.
With one flick of a button, you can change it from colour to black and white.
Paper cartridges are available with adhesive backs so you can easily use them as stickers and stick them anywhere you wish. This makes them really fun and you can use it to decorate notebooks or anything around you.
The results are 2×3″ high-quality prints.
This product is a really practical one, although there is a high chance you haven't even heard about it.
This is for those who would like to use an ND filter, but not all the time. This camera gadget allows you to engage and disengage the filter whenever you'd like to.
It's made of high-quality materials so your filters are safe.
It's the fastest way of adding and removing filters while you are shooting. And you don't have to worry about where to put the removed filter. It also prevents light-leaks.
Just pay attention to which size you are buying! You need to check the diameter of the front element of your lens.
The Joby Gorillapod 5K is small, transportable and weighs less than a traditional tripod. Its easier to place inside your bag.
You can wrap it around objects which makes it easy to stabilise your camera anywhere.
The versatility of this tripod is something any photographer can benefit from using.
Although it's really small, it can hold devices weighing up to 5 kg (11 lbs.). Yes, your heavy DSLR can sit on it safely. Perfect for video and photo shooting.
LensRacks is a great way to keep your lenses handy and ready to go. It's a quick change camera gear storage system. It allows you to change lenses without having to put down the camera. You can also forget fiddling with your lens caps.
This photography gadget can not only be used for lenses but other gears too. It can hold monitors, microphones, any type of video lights or even flash triggers. It's strong, so you don't have to worry about your heavy lenses either.
It's designed for owners of Nikon, Canon, Sony E-Mount, and Micro 4/3s lenses. It can be used by anyone with a bit extended camera equipment who like to be organised.
LensRacks is modular and expandable therefore it can be formed for your needs. This is what makes it perfect for amateurs ad professionals too.
This one is for those who are into analogue photography. The Film Carrier 35MD combines the Film Carrier MK1 with an automatic advancing mechanism.
The first product of Negative Supply, the Film Carrier MK1 allows you to digitize negatives and positives. All else you need is a digital camera and a macro lens.
The Film Carrier 35MD makes your workflow significantly faster. It allows you to capture frames in 2 seconds or even less.
This photography gadget also lets you step between frames automatically, just by pressing a button.
This drawing tablet is perfect for any software for digital art. If you are a photographer, you are going to use it mostly for retouching your photos. But it's also perfect for any type of drawing, even for animations.
This gadget can make your workflow much faster and easier. It's easier to work with a tablet like this than to work with your mouse or touchpad.
It's easy to use and allows you to work more precisely.
Its slim design and lightweight makes it easy to carry with you. The pen doesn't need to be charged so you can use it anywhere you would use your computer.
It can be used with a PC or a laptop, and it's compatible with all kinds of editing software or app.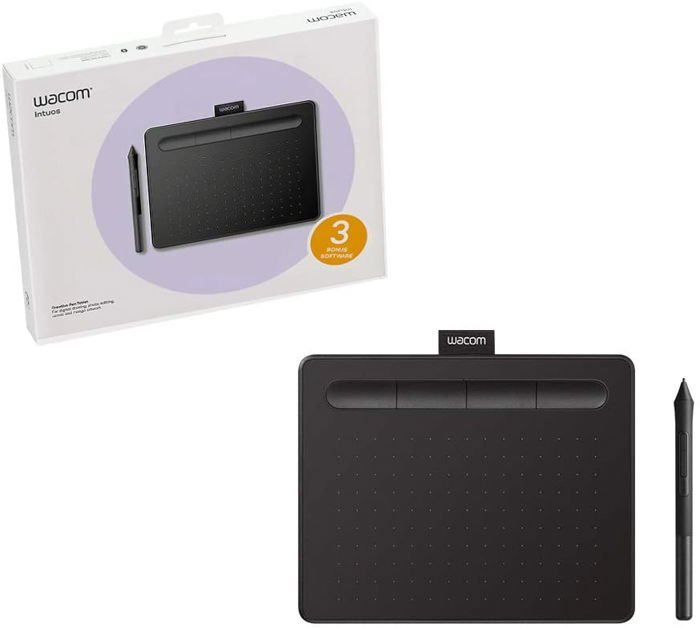 The Ondu Pinhole Camera is made from wood. It's entirely handcrafted made in a small workshop.
The manufacturers pay attention to sustainability, therefore these cameras are built from locally sourced walnut, maple and ash wood. It's protected with natural oils and beeswax to make the gadgets durable.
It can last for generations if you take care of it.
They come in many sizes, ranging from 135 (35mm), 6×17 (medium format) and 4×5″ (large format).
Perfect for film photography lovers and for those who would like to have a deeper understanding of how light works.
This type of camera gadget is mostly for street and documentary photography where you don't want your subject to notice you.
This might sound a bit creepy, but it can be useful if you use it without taking advantage of anyone.
It allows you to point your camera one way and shoot the other. It can be easily attached to your lenses and it fits wide-angle and telephoto lenses too.
It can be hard to get used to the fact that the angle you are pointing at turns with 90°, but it worth a try.
The Power Junkie is a multi-use powering adapter which can be mounted to any type of DSRL or mirrorless cameras.
The Power Junkie is a great addition to any photographer's equipment. It gives power for your DSLR or mirrorless camera for extra 10 hours. This is especially useful while you are recording a video.
You can also use three ports simultaneously, so power your camera, a film light and another accessory at the same time.
A LED power indicator helps you by monitoring how much power is left. It also shows the level while it's being charged.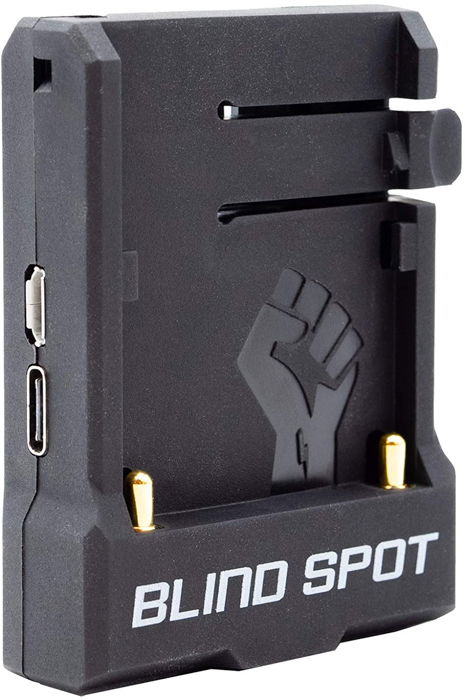 This Yongnuo LED light is a portable light source what can be used in various fields of photography.
It's portable and light so it can be handheld in any situation.
Its lighting mode and the brightness can be adjusted easily thanks to its remote with a touchpad.
It allows you to simulate ten supplementary lighting effects such as sunrise, police vehicles or lightning.
It provides the full spectrum of RGB colours and they can easily be modified through the mobile app. You can also adjust the colour temperature in the colour temperature mode from 3200k to 5600k.

This is not the type of photographers gadget you might get crazy about, but it's a really useful one.
The Datacolor SpyderX Pro is for calibrating your monitor, which is crucial for photo editing and printing.
You can spend hours with editing, and still have a weird colouring in every image if you look at them on another monitor or a print. With this gadget, you can achieve colour precision within a minute or two.
Its lens-based colour engine provides colour accuracy and it features room-light monitoring, automatic profile changing too.
You don't have to be an expert because this gadget is intuitive and allows single-click calibration.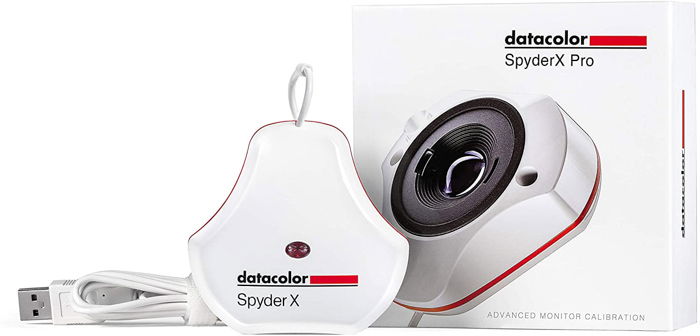 Lomography has its own community. You can be part of it by experimenting with analogue photography. The Lomographic Society International holds it together. It's a globally-active organization dedicated to analogue, experimental, and creative photography.
This small photography gadget is a camera. It's already loaded with a 35mm colour film with ISO 400 which can be reloaded. Its minimum shutter speed is 1/120.
It also comes with three colour gel flash filters. They can be varied and mixed, so you can experiment with different effects on your photos.
This camera is small and light, so it's portable and can always be a great companion.
Although reloading your camera can be a bit tricky, it's worth a try. Don't throw it away immediately when you run out of shots!
A pinhole is basically a hole that lets light in. Although it can be mounted to your camera body, it's different from your usual camera lens as it doesn't contain glass elements.
The amount of light that enters depends on the size of the hole in the middle.
The Thingyfy Pinhole Pro gives you a 50mm focal length. A pinhole creates infinity focus, so everything in your image is going to be sharp due to the deep depth of field.
It's a perfect addition to your lens collection if you are interested in experimental photography and wish to understand how light travels. It's lightweight and it's made of aluminium so it's durable and it can be used easily too.
If an extreme sport or hiking is your passion, you are going to love this type of phone or action camera holder.
You can attach your smartphone or even your GoPro on your chest with this camera strap.
It's great because you don't need your hands to record on a video what you are doing.
It's made of durable, waterproof neoprene which makes it light and quite comfortable. You can use it in snow, rain or extreme heat too.
This rain cover is a really clever accessory what you are going to find useful if you love shooting outside. Weather is not going to stop you from taking photos anymore.
It fits in your camera bag or pocket easily, so you can grab it and put on your camera in no time.
It's available in three sizes and they fit almost any DSLR or mirrorless camera body with any lens type.
It's made of weatherproof stretch fabric and it's seam-taped to resist rain, snow, dust, and abrasion.
Also, Peak Design offers a lifetime warranty on this product!
The Rotolight NEO 2 is a powerful LED light that is designed mostly for portrait photography.
It is a continuous light and a high-speed sync (HSS) flash (up to 1/8000th) in one.
It can be used with your DSRL, mirrorless or video camera.
You can adjust its color temperature in the continuous and flash mode as well, from 6300K to 3150K, from daylight to tungsten. You can also choose from various lighting effects, such as lightning or fire.
It also offers outstanding color accuracy what makes it ideal for portraits.
It has no recycling time and no power loss, which makes it ideal for cameras with high frame per second values.
The Trilens is a belt system for photographers who don't want to use a bag.
This photography gadget can carry 3 of your most commonly used lenses and allows you to switch between them quickly. It does it by letting you store them on your waist.
You can turn it when you need a new glass, allowing you to change them easily.
Trilens is available for Canon EF/EF-s, Nikon F, Sony E/FE, Fuji X, Micro 4/3 or Pentax K lenses.
It comes with a belt clip, three protection caps, five sets of cap magnets and one carrying pouch.
It's ideal for example for event photography, where you need to switch between more lenses. At weddings, you don't always have time to get them out of your camera bag as fast as memorable moments happen.
The Ultimate Lens Hood is deservedly loved by its users.
It's universal, it fits any lens with a diameter of 50mm or bigger.
It's the perfect alternative to polarizing filters and lens hoods as it prevents reflections just as well. But you won't have to buy different sizes as you would have to do with polarizing filters.
It's made from soft material so it can be used while pressed to a window or glass too. This way it stops light leaks and reflections.
It easily fits in your camera bag with your other accessories. You can clean it easily and it comes with a small microfibre bag to keep it clean while you carry it.
These universal lens caps prevent water, mud, dust and sand from reaching and getting into your camera lens.
They come with a lifetime warranty which says how durable they are.
They fit almost any type of lenses as they can be stretched from 60mm to 120mm. Also, they function as a front lens cap and a rear one too.
This is great for vintage camera lovers, who have a glass without its own original cap.
You can even drop your lenses because these are shock resistant and they are going to protect them. You can even put more than one lens cap on top of each other for extra safety.
When they are not on your gear, they are compressible so they fit anywhere in your camera bag or your pockets.
And great news for those who tend to lose their lens caps: these can only be removed intentionally so they are not going to drop by themselves.
The Loupedeck+ is a photo and video editing console. It's compatible with several photo editing software such as Lightroom, Photoshop, Camera Raw, After Effects or Audition and Aurora HDR.
This photography gadget is perfect for professional photographers and beginner users as well. It's easy to set up and you can begin editing your shots immediately.
If you feel like it, you can customise a lot of its features. Try the suggested combinations and experiment with them to see what fits your workflow the best.
All editors can love this gadget as it makes editing photos fast and fun. If you feel that post-processing takes too much time for you, this gadget wort its price!
Conclusion
Of course, this list is far from complete, you can find endless numbers of photography gadgets on the market.
The concept is to make your workflow fun and effective. Every image is a result of the usage of one or more gadgets. You are going to see on your shots the differences each photography gadget makes.
Some of the categories are obvious to photographers, like a memory card for a digital camera or a tripod. But others, like these on our list are fun and creative.
Make sure to only buy things you really need. You wouldn't want to throw out a lot of money on something you are not going to use because it's not compatible with your camera or your style.