The only thing worse than losing your camera is losing your photos. Stellar Photo Recovery is a piece of software designed to help you out of that crisis. In the same way that insurance can help replace your kit, the software can help to remove that feeling of having a pit in your stomach.
Sounds great, but is it any good? Well, take a look at our review to find out what we think of Stellar Photo Recovery and whether we think it's something you should consider using.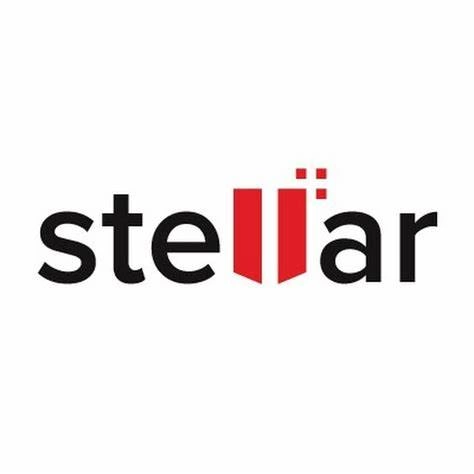 Looking for information on how to recover lost digital photos and files? Look no further than this review of a top-notch photo recovery software that's out of this world!
Working with digital photos and digital files has become very convenient. But when you're digital files get lost, it can feel like the end of the world.
Lots can go wrong in the digital world. You might accidentally delete folders. Memory cards can be wiped clean, and hard drives can crash. And there's always that rogue cup of coffee nearby, waiting to be spilled on your device.
Photo recovery software is a must-have for photographers and digital artists. There's so much to lose, so it's essential that you consider data recovery software.
Stellar Photo Recovery software is designed to save you in these situations. Mistakes happen. And Stellar Photo Recovery can help you reclaim your lost photos and recover deleted files.
Stellar makes it easy to recover data and deleted files. It's a straightforward data recovery tool. And it will stop you from worrying about those deleted files.
Stellar can recover many different file types from many different devices. It can recover JPEGs, PNGs, and even RAW files. Video files such as MP4 and WMV can be retrieved, as well. You can even recover audio files.
You can recover lost files from a variety of devices, including computers and external hard drives. You can even reclaim your lost files from DSLR and mirrorless cameras.
Memory cards and USB sticks are some of the most susceptible to memory loss. Don't worry, Stellar can help you with these devices too.
Who is Stellar Photo Recovery For?
Stellar Photo Recovery software is ideal for anyone that works with a lot of digital photos and files. These days, that's most photographers.
But it's not just photographers that will benefit from using this software. Videographers, editors, and graphic designers have all experienced the heartbreak of losing files.
That's why Stellar Photo Recovery has such a broad appeal. Creative professionals of all kinds can make good use of this recovery software.
If you're in one of the creative industries, it can save you time and money. Being able to recover data can even save your job!
Even if you're a photography or design enthusiast, Stellar Photo Recovery can pull you back from the brink.
Stellar Photo Recovery offers three different plans, so you can select the one to suit your needs. They have standard, professional, and premium.
The most basic package (standard) costs $49.99 for one year. The professional package is $59.99, and the premium package is $69.99, both for a one-year license.
Stellar Photo Recovery gives you the option to try before you buy. They give you the option for a free trial that allows you to scan and preview your deleted files. The trial won't let you recover files. But you can see what files can be found and recovered if you sign up for a paid plan.
Stellar Photo Recovery is available in both a Windows and Mac variant.
Stellar Photo Recovery Features
Stellar Photo Recovery users can choose from three different tiers of data recovery software. We'll take you through the different features of the standard, professional, and premium levels of Stellar Photo Recovery.
Stellar Standard
The standard subscription of Stellar Photo Recovery software gives you all the basic features for photo recovery. Many of which we have mentioned above.
The standard level gives you the ability to recover lost data and deleted files. You can recover photos of nearly all file formats, from JPEG to RAW files.
You can even recover files from devices encrypted by BitLocker. It's a convenient feature so you can still keep your files safe. And you don't have to worry about locking yourself out when you want to recover deleted photos.
Before you start recovering your files, Stellar will give you an estimated time frame. This can help you get your priorities in order. So you're not wasting time recovering files you don't need.
Stellar Professional
The professional level of the Stellar Photo Recovery software is designed with photographers in mind.
You get all the features included in the standard level. But in professional, not only can you recover lost photos, you can repair corrupted photos too.
When you use Stellar to repair corrupted files, it will repair the photo and restore the respective thumbnails. This makes reorganizing your work a lot easier.
You can also repair many corrupted photos simultaneously. With just one click, you can restore a hand full of corrupted files and photos.
Stellar Premium
The premium level is for videographers and multi-media professionals.
The unique aspect of this subscription level is the ability to repair corrupted video files. All the main types of video files are covered. And you can repair multiple video files at the same time.
Premium is more expensive than the standard and professional levels. In my opinion, it's only worth the extra cost if you use a lot of videos in your work.
Stellar Photo Recovery Software Usability
Stellar Photo Recovery is easy to use, and the interface is simple to follow. Don't worry if you're not a tech wizard. With Stellar, you don't need to be a hacker to recover your lost data.
I'm not the best working with technology. But navigating the Stellar Photo Recovery program was straightforward. Everything is clear, and none of the functions are hidden in a maze of menus.
Once you've installed the software, open it. Stellar presents you with all the available devices to scan for lost photos. Select the device you want, and the scanning begins.
It starts with a basic scan. If no deleted files are found, it will perform a deep scan. This is necessary for more severe data losses, such as a reformatted memory card.
Once the scan is complete and the files are restored, you decide where they go. You can return them to the original folder or create a new zip folder.
Once you click 'recover', you might want to get a cup of coffee. The recovery process isn't quick, but it is reliable. And a little time hanging around is a small price to pay to get your files back.
Alternative Best Data Recovery Software
Wise data recovery is one of the best on the market. It is quick, reliable, and does a very deep scan.
The paid versions are a little on the expensive side. A paid Wise subscription will cost a lot more than a premium Stellar software subscription. They do have a free version, but it's basic. But if you're not a professional, it might be good enough for you.
TestDisk is an OpenSource data recovery software. That means it is completely free to use. And not just at the basic level. The entire program is free to use.
The problem is usability. TestDisk uses a command-line interface which requires good knowledge of computers.
The fact that it's free is excellent. And the data recovery software works well. But unless you're very computer savvy, it isn't easy to use.
The special thing about EaseUS is that it can run on mobile devices. It works on both iOS and Android smartphones.
There are pricing levels for individuals as well as small and big businesses. There's a free option, but this isn't much more than a trial.
The price is higher than Stellar Photo Recovery. It's one of the best data recovery services, but it might only be worth the cost if you're part of a larger company.
Our Verdict
If you're a freelancer, Stellar Photo Recovery is one of the best data recovery programs you will find. Its newest version performs deep scans. And it is an Editor's Choice awarded software with other photo websites.
Stellar Photo Recovery software isn't perfect. The recovery process is slow, and other brands of data recovery software may do deeper scans.
It's easy for anyone to use. It will recover photos and video files of varying formats. And if you're willing to pay a bit more, you can repair corrupted files too.
There is no free option other than the trial. But compared to the price of other data recovery services, it's hard to complain. Stellar offers excellent value for your money.
If you need data recovery software for a large company, Stellar isn't what you're looking for. But if you're a freelance photographer, Stellar Photo Recovery software can save you a lot of stress. And it won't cost you much.
If Stellar Photo Recovery is the program for you, go to Stellar's website.
If you've just used data recovery software or a smartphone app to recover long-lost photos, lucky you! If you didn't have the chance to edit them before they were lost, now is the perfect time. Our Effortless Editing with Lightroom course is a step-by-step guide to achieving magazine-quality photos.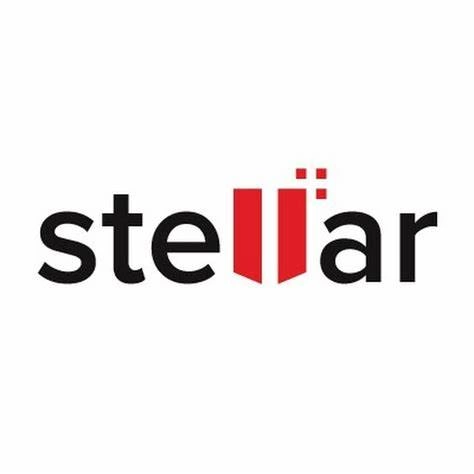 Looking for information on how to recover lost digital photos and files? Look no further than this review of a top-notch photo recovery software that's out of this world!