A great travel camera is not necessarily the one you use all the time at home. Travel has particular demands. And let's be honest, many of us rely on our phones when we are hitting the tourist trail.
But if you want to up your travel photography game, we have some suggestions for you.
Our top pick is actually a camera that will also serve you well as your daily device. But for travel, it has 4K video, great autofocus, and superior low-light performance: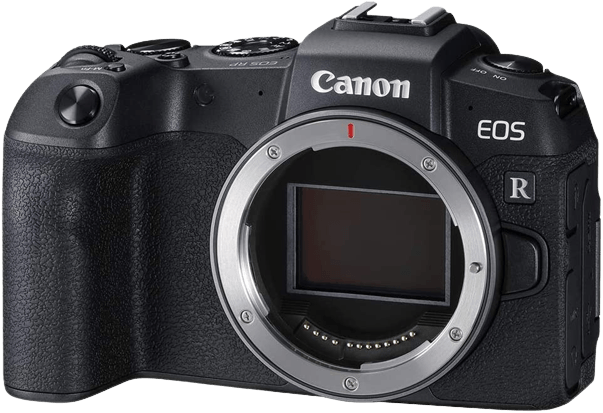 Stick a "nifty-fifty" on this versatile body, and your travel photos will blossom.
Shop 3 Offers
[Note: ExpertPhotography is supported by readers. Product links on ExpertPhotography are referral links. If you use one of these and buy something, we make a little bit of money. Need more info? See how it all works here.]
Best Travel Cameras
Before we look in detail at our recommendations, here's a summary of all the cameras in this review.
And now, starting with our top pick, here are those cameras in more detail.
1. Canon EOS RP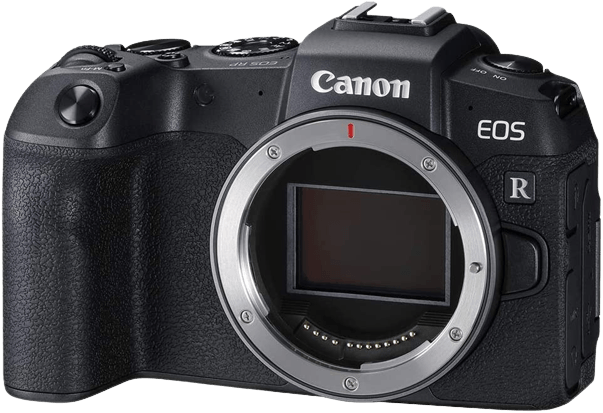 In-body Stabilization
Video
Due to its small size, it is perfect for street photographers and vloggers. The tilting LCD screen also makes it ideal for 4K videos. It's no surprise that it leads the market in the lower-end mirrorless cameras. Also a real winner for travel photography is the exceptional low-light performance, down to -5 EV, and whole-sensor AF. The Dual Pixel autofocus and the updated firmware ensure fast and accurate focusing. The camera offers eye-detection AF, which is a useful tool for taking portrait photos.
It is also suitable for action photography thanks to its high-speed continuous shooting. The 26 MP resolution ensures that you are getting quality images in every situation.
This is a great camera that will serve you well in most circumstances. It's ideal for travel photography.
2. Fujifilm X100V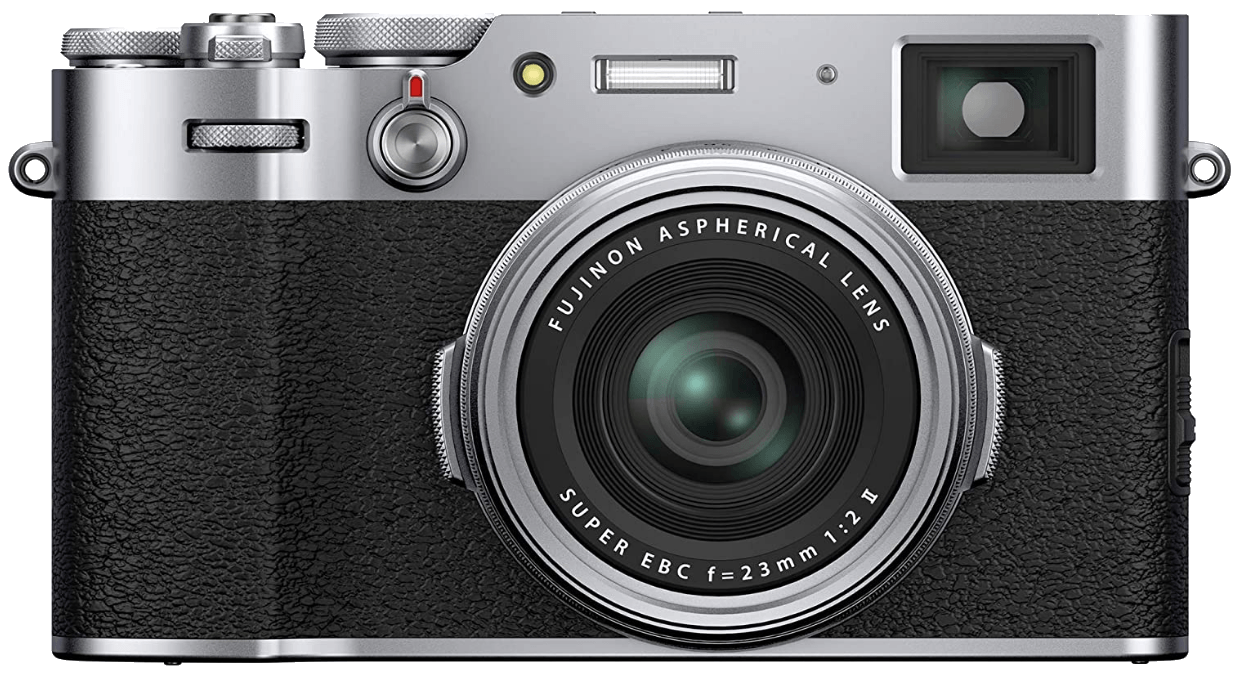 In-body Stabilization
Video
This compact mirrorless camera is one of the best choices for travel photography. The autofocus performance is outstanding, working well even in low-light situations. The 26 MP APS-C sensor gives you high-resolution images.
The advanced hybrid viewfinder gives the perks of both optical and electronic viewfinders. The camera is capable of shooting at 11 fps.
There is a tiltable touchscreen for those looking for more flexibility. The 4K 30p video recording is also useful to those who want to record their travels on video as well as still images.
Looks aren't everything, but there's a great old-school vibe to the looks of the Fujifilm X100V that will make travel feel that little bit more stylish.
3. Olympus OM-D E-M10 Mark IV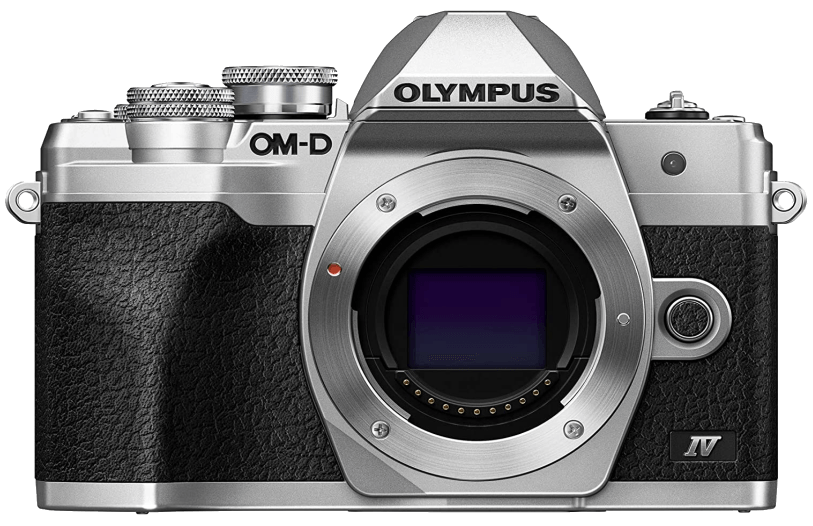 Sensor Format
Micro Four Thirds
In-body Stabilization
Video
This Micro Four Thirds mirrorless camera is a perfect choice for both enthusiasts and beginners. Its biggest strength lies in its versatility. The five-axis in-camera image stabilisation ensures you get sharp pictures even in low-light. The body offers 121 cross-type autofocus points and 4K video shooting.
You can take 50 MP ultra-high-resolution images. You can also use the live composite mode if you do long-exposure photography. The built-in Wi-Fi and Bluetooth are two extras that make this camera even more appealing.
And like the Fujifilm, this Olympus has striking good looks. Lots of metal and proper chunky control knobs with knurled edges. You might want a second camera to take pictures of this camera in your favorite far-flung places.
If you want to know more about this camera body, check out our full review!
4. Fujifilm X-T4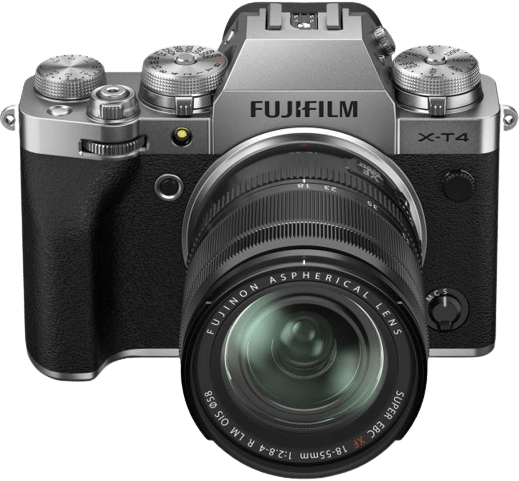 In-body Stabilization
Video
This Fujifilm X-T4 has some great features for travel photography. Autofocus with 425 AF points, using both phase and contrast-detection helps to catch those blink-and-you-miss-it moments. As does the 15 fps continuous shooting capability.
A fully articulating touchscreen and up to 6.5 stops of image stabilization help you snap the low-light moments with sharpness and clarity. And if video is your thing, you get 4K here, and some appealing "Film Simulation" modes to add some panache to your vacation vids.
And this is another classic-looking camera that conjures up images of byegone travels and adventure.
5. Canon EOS 90D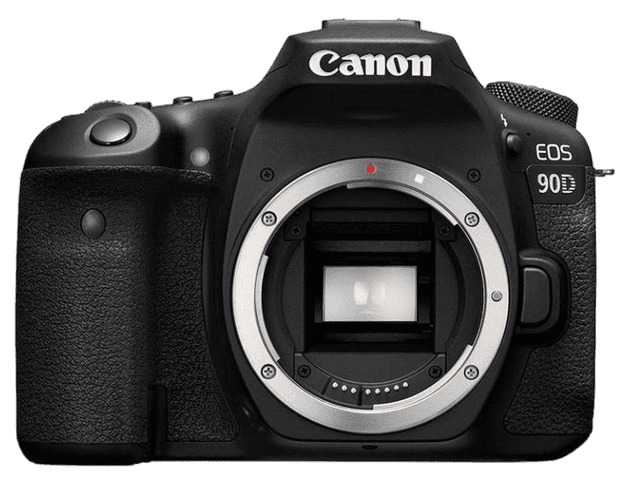 In-body Stabilization
Video
Dual Pixel autofocus and 10 fps are two features that make this Canon APS-C DSLR a good pick for travel photography. There's no doubt that a full frame DSLR can be a bit chunky for inconspicuous snapping, so the more compact form factor of the EOS 90D is a bonus.
The autofocus system is outstanding for the price range. It also includes eye-detection AF, which is especially useful for catching those street scenes with people.
The 4K video shooting and the Full HD 120p are good enough for budding videographers. There is also built-in Bluetooth and Wi-Fi, ensuring compatibility and efficient workflow.
And being a Canon EF-S-mount camera means there are plenty of lenses for you to choose from.
6. Nikon Z50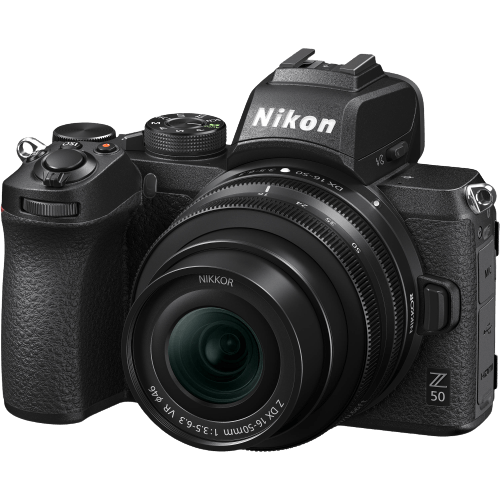 In-body Stabilization
Video
Nikon's Z50 is a great size for travel, and packs in a decent 20.7 MP APS-C sensor. The autofocus is especially impressive, and its 209 AF points work quickly and effectively.
The LCD screen folds down for those tourist hotspot selfies and Instagram must-haves. The electronic shutter is silent and can power along at 11 fps when you need it. The built-in flash is great for when the light is too low.
Video recording is possible at 4K with stereo sound. And that fold-down screen is great if you're vlogging your travel journal.
The lenses available for the Nikon Z-mount increase in number every year, so you'll be spoiled for choice there are well.
7. Sony Alpha 7C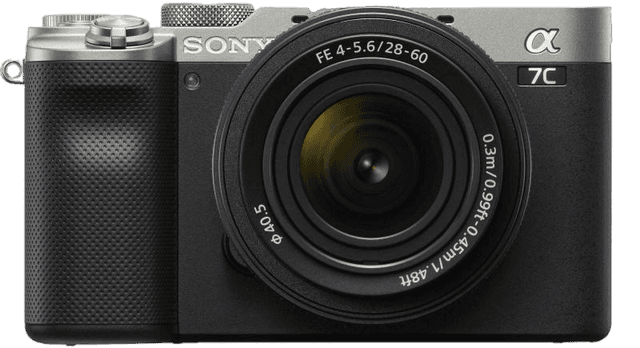 In-body Stabilization
Video
You can't beat this Sony a7C if you want a pocketable camera that has a full frame sensor. It almost defies belief that this light, compact device has a 24.2 MP full frame chip. But it does.
It also has a very effective AF system with 693 AF points that cover most of the frame. It is quick and reliable, even in low light. And this Sony shows almost no noise all the way up to 25,600 ISO. And when the light is poor, the sensor-shift in-body image stabilization is there to help you out.
There's no 4K video, but 1080p is the maximum. This is augmented by stereo sound, and external audio sockets allow you to improve the sound even further. This is the smallest and lightest full frame camera available, and ideally suited for your travel photography.
8. Canon EOS Rebel SL3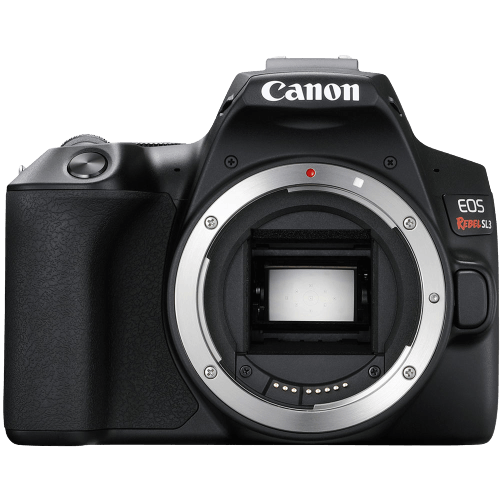 In-body Stabilization
Video
The battery life of this Canon ESO Rebel SL3 is one of the most attractive features for the traveler. Running out of power, or having to carry a million batteries or chargers is a modern curse. So to have a camera, complete with 24 MP, that doesn't die by lunchtime is a real boon.
The camera includes 4K video capabilities and impressive low-light performance. It provides clear, sharp, and high contrast images in every setting. Dual Pixel autofocus helps to keep things sharp and at speed, and in Live View mode, there are 143 focus points, which is a high number for a mid-range crop sensor camera.
Bluetooth and Wi-Fi improve compatibility with other devices for a smooth workflow. And of course, lenses are easy to find for the Canon EF-S-mount.
9. Panasonic Lumix DMC-GX85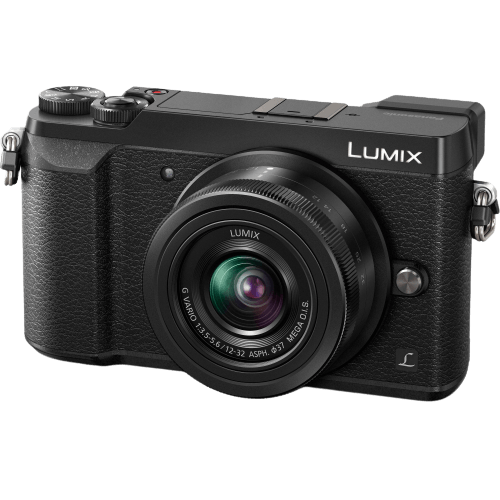 Sensor Format
Micro Four Thirds
In-body Stabilization
Video
This Panasonic camera's strongest feature is the built-in 5-axis image stabilization. It works both for video and still images. This allows you to take impressive low-light images without camera shake.
The tiltable touchscreen is useful for taking shots from a different perspective. Its depth-from-defocus autofocus technology calculates the distance by using known data about the lens characteristics.
One very video-friendly feature is the programmable focus racking. If you want the focus to shift from one subject to another during a shot, you use the touchscreen to assign those spots. It adds a touch of professionalism to your vids, which it takes in 4K as well.
It's a very handy, flexible, and high-performing camera for your travels.
10. Sony Cybershot RX100 VII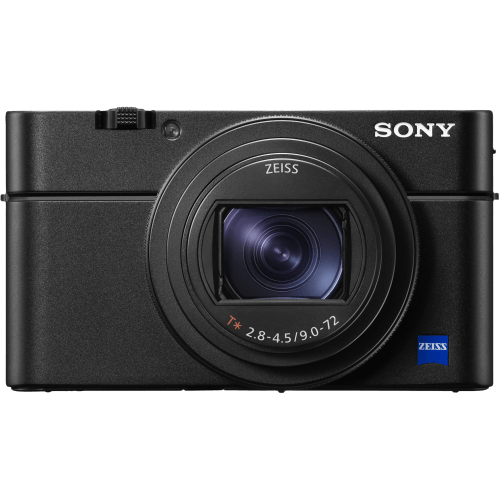 In-body Stabilization
Video
A compact camera is handy for traveling. But it can often feel a little cramped against the face. This Sony gets around the problem by using a pop-up viewfinder. It's an effective, but perhaps not elegant, solution.
The 20 MP sensor is not the biggest in the world, but combined with Sony's technology and a Zeiss 24-200mm  f/2.8-4.5 zoom lens, it delivers great image quality.
The high-speed autofocus has 357 focus points—a high number for a compact camera. It covers the whole frame, making accurate focusing easier. Artificial intelligent based object tracking is also available for humans and animals.
The 20 fps continuous shooting is also something that makes this camera worth considering.
High image quality, 4K video, time-lapse shooting, and built-in image stabilization give this camera outstanding value. It is an affordable yet professional option for those looking for a great travel camera.
Conclusion
As you can see, the range of cameras available is pretty impressive. You have to weigh up (literally) portability and features, flexibility, and strengths. The answer you come up with will be different according to your needs.
We think you won't be disappointed with our top pick, though.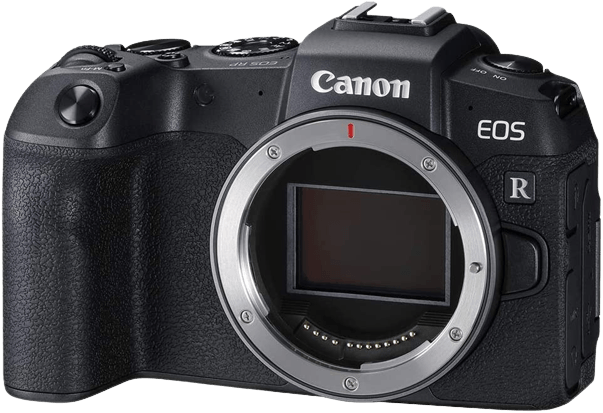 Stick a "nifty-fifty" on this versatile body, and your travel photos will blossom.
Shop 3 Offers
Check out our Next Stop: Travel Photography e-book to take your photography to the next level!