It is always great to be able to combine the passion for traveling the world with that for photography. Unfortunately, a bad choice of travel photography equipment can make the whole experience a nightmare. This is why choosing the best compact camera for travel is important.
Any of these cameras will serve you well, but for our top pick, we've chosen this Olympus. It packs in a lot of features like 4K video, compact size, and image stabilization at a very attractive price.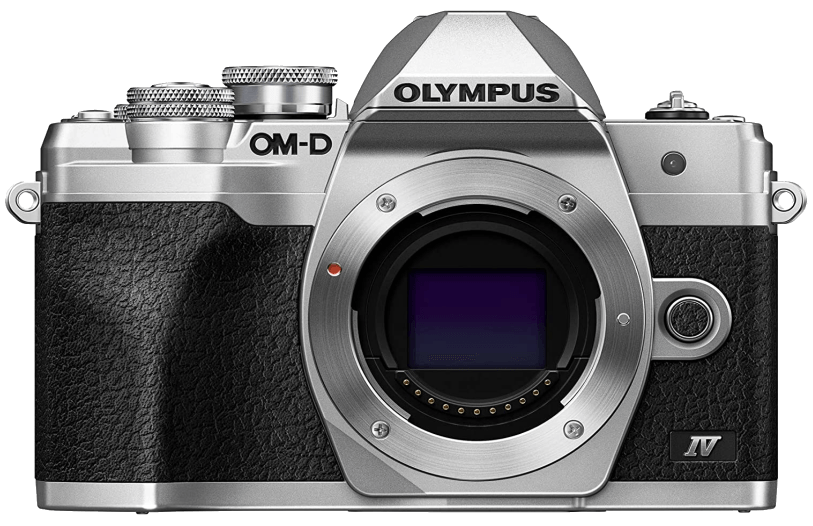 Olympus OM-D E-M10 Mark IV
A perfect blend of portability and performance that's ideal for travel. And this Olympus does it with panache as well!
Shop 4 Offers
[Note: ExpertPhotography is supported by readers. Product links on ExpertPhotography are referral links. If you use one of these and buy something, we make a little bit of money. Need more info? See how it all works here.]
What Is the Best Compact Camera For Travel in 2022?
Before we look in detail at our choices, here's a roundup of all our recommendations for you.
Now, starting with our top pick from these excellent offerings, let's take a closer look at the individual cameras.
8. Olympus OM-D E-M10 Mark IV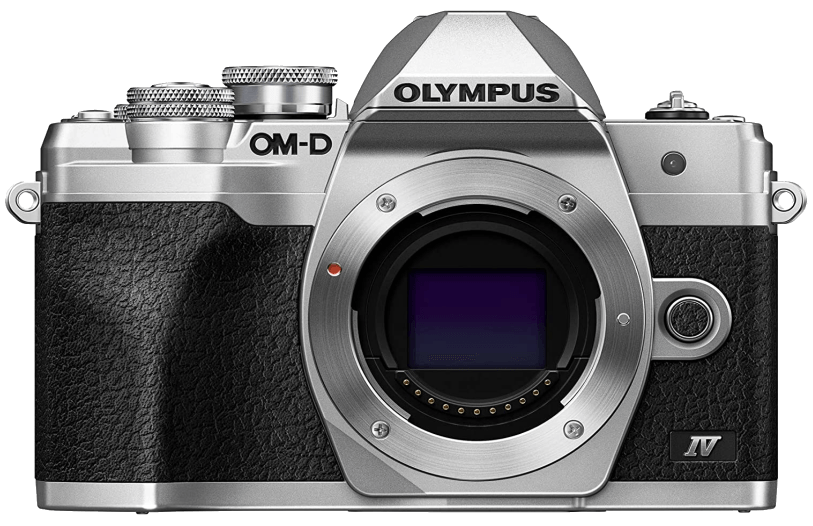 Sensor Format
Micro Four Thirds
In-body Stabilization
Video
Best For
Not just travel, but all your photography needs. A super all-around performer!
The Olympus OM-D E-M10 Mark IV is a perfect blend of size and performance. Sure, it's not pocketable in the same way as some of the compact cameras in this review. But, that extra size gives you many more options as a photographer.
Most notably, you have an interchangeable-lens camera with all the Micro Four Thirds family of lenses to choose from. You also have excellent built-in image stabilization, and 4K video.
Image quality is good enough for anything other than gallery-size prints. It handles most situations with ease. And we can't forget the fact that it looks the part. And it will bring joy to your travels with the pleasure that comes from good design and excellent style.
Finally, this is one of the cheapest cameras you can buy that will deliver the sort of performance you get with this Olympus. It's worthy of first place in this review!
2. Panasonic Lumix TZ/ZS 200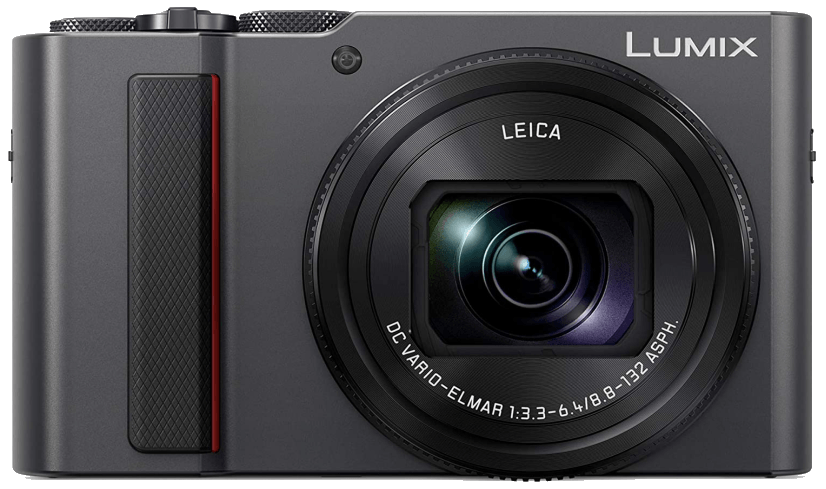 In-body Stabilization
Video
Best For
Pulling in distant objects with its zoom and in-body IS
The Panasonic Lumix TZ200 is a pocketable compact camera. It comes with an impressive retractable 15x zoom lens. Weighting 340gr, it feels solid in your hand thanks to the metal body.
It has a large, 20.1 megapixel, 1" sensor to ensure high image quality. Although not very fast, the zoom lens of the TZ/ZS 200 covers an impressive 24-360mm focal range. This is ideal for travel photography.
Low-light performance is good thanks to the 5-axis Hybrid OIS stabilization. You can raise your ISO up to 25,600. But the image might look a bit too smooth due to aggressive noise reduction at the higher ISO values.
Images are composed and reviewed with the large 3" LCD screen. Although it's not tiltable, it has touchscreen capabilities. The TZ/ZS 200 has plenty of auto modes to make it easier for beginners. And experienced users will enjoy switching to manual.
This Panasonic features 4K 30fps video and a 4K Photo mode. You can extract single frames and save them as 8 megapixel still photos.
Battery life is good, ensuring about 350 shots before needing to be recharged. Another great feature for the travel photographer is that you can recharge the battery with the AC charger. Or via USB by using a portable power bank.
3. Sony RX 100 VII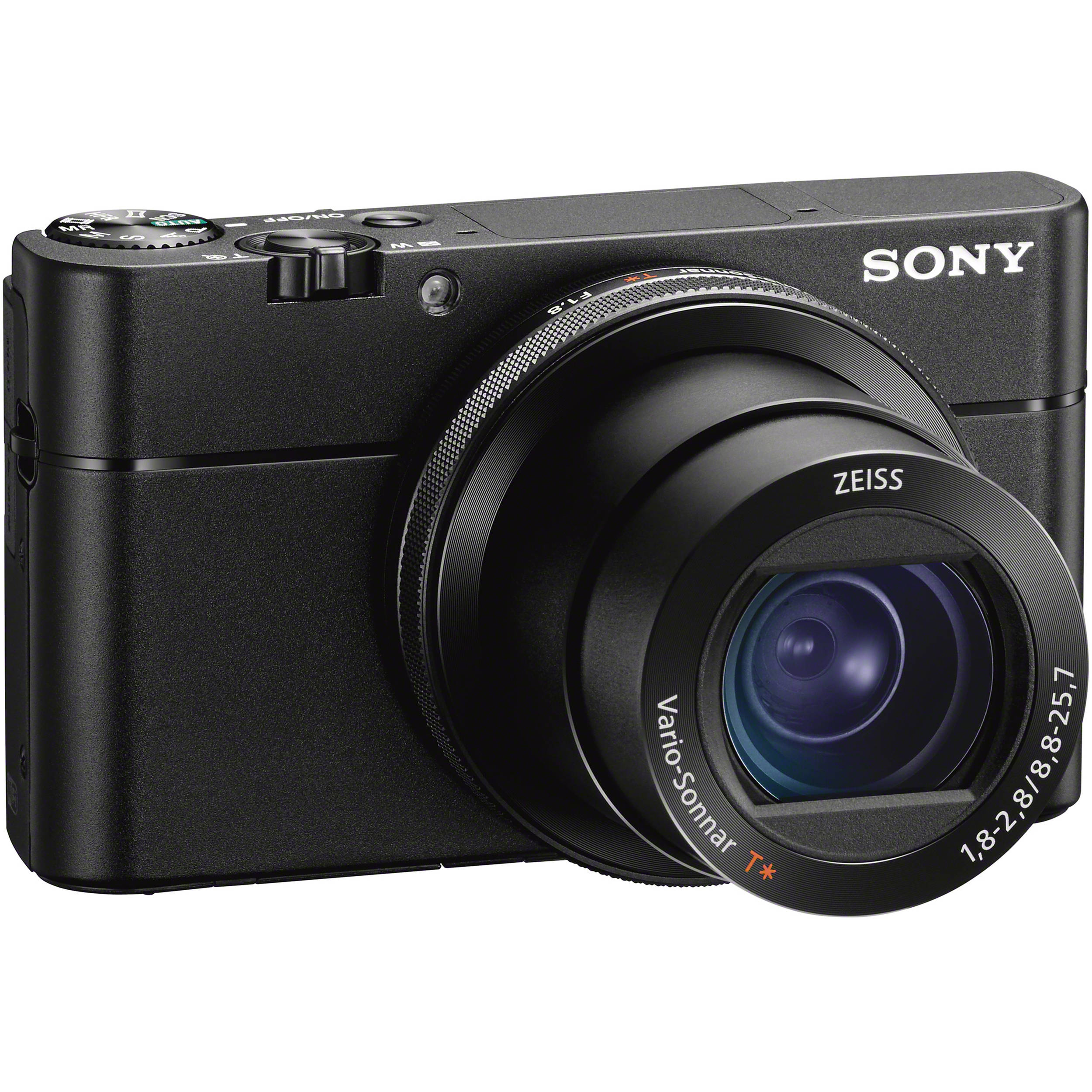 In-body Stabilization
Video
Best For
Capturing fast-moving events with its 90 fps shooting speed
The Sony Cyber-shot RX100 VII is the latest reincarnation of the extremely successful RX100. It's Sony's most professional yet pocketable compact camera. While it's not cheap, The Sony RX100 is one of the best compact camera options for travel enthusiasts.
You can do almost anything with this camera. It is small and lightweight, has both auto and manual controls, and can shoot in RAW. And it has a multi-angle screen that is perfect for selfies and vlogging and a pop-out electronic viewfinder.
The large 1-inch sensor ensures very high image quality and that high ISOs are usable. The lens offers optical stabilization. It covers a focal range of 24-200mm with a decent f/2.8-4.5 variable aperture.
Experienced users will enjoy the possibility to mount filters. This is thanks to the several filter mount systems available on the market, both from Sony and other manufacturers such as LensMate.
The built-in Wi-Fi allows you to transfer photos to a smartphone. You can even control the camera remotely with it. Battery life is good and the camera can be recharged via USB with a computer or power bank.
4. Canon PowerShot G7 X Mark III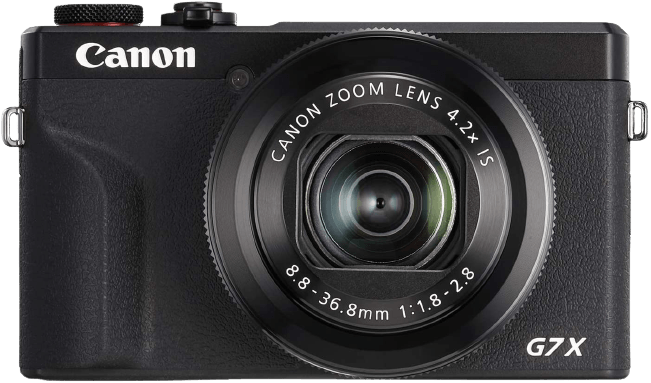 In-body Stabilization
Video
Best For
Live streaming your exotic travels to your YouTube channel
The key to the excellent image quality produced by this Canon PowerShot G7 X Mark III is the 1-inch CMOS sensor. This is larger than most compact cameras. And it is much larger than you'll find on any smartphone. It immediately gives the Canon an edge.
It also helps it achieve excellent results in low light. The 20.1 MP sensor is able to make the most of the available light. It's also key to allowing the Canon to produce impressive 4K video.
Image stabilization, a zoom lens, and a maximum burst speed of 20 fps mean that this is a very able camera. It will slip easily in your bag, and the tilting touchscreen means you can take those selfies and far-flung vlogs with ease.
5. Sony Cyber-shot RX10 IV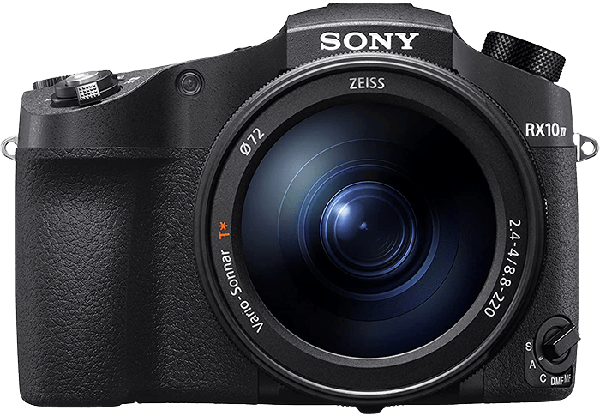 In-body Stabilization
Video
Best For
Capturing the distant wildlife on your travels with the amazing zoom
The Sony Cyber-shot RX10 IV is the most expensive camera of this list. But the price is justified by the camera's performance, which will appeal to expert and pro photographers on the move.
The Sony RX10 is a rather bulky, DSLR-style, bridge camera. It's not the lightest and most compact camera in this list. But the RX10 packs a wonderful zoom lens, covering the impressive range of 24-600mm. And it is bright too, having an f/2.4-4 variable aperture.
Optical stabilization is very effective. And combined with the fast aperture, it makes easier to get good images in low-light conditions.
Other interesting features are the hybrid AF. It's fast and precise and has a 14 fps burst shooting mode and RAW image format. On the connectivity side, the camera includes NFC, Wi-Fi, and Bluetooth. These allow for the easy transfer of your images on a smartphone and to remotely control the camera with it.
The Sony RX10 IV also records high-quality, 4K video. The dedicated microphone jack port allows recording audio with an external microphone. This makes this camera very attractive for vloggers.
Due to its size, handling experience is very similar to that of a classic DSLR camera. You will not find yourself battling with small buttons.
A welcome feature for travel photography is that the camera is weather sealed. You can shoot in any conditions without worries.
6. Olympus Tough TG-6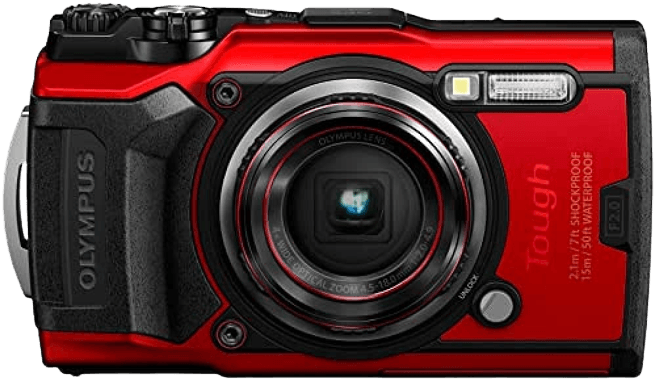 In-body Stabilization
Video
Best For
Worry-free shooting in any environment, especially underwater
The Olympus Tough TG-6 is the newest model in the Olympus series of rugged cameras. This camera is built for adventures. It is small and lightweight and you can easily fit it in your pockets.
It is shock-resistant from 2.1m, crushproof to 100kg, dustproof and freezeproof to -10 ºC, and waterproof down to 15 m. The built-in optical stabilization ensures motion-free photos and videos.
Photo capabilities are good. The 25-100mm zoom lens is suitable for landscape photography while being able to close in and isolate the subject from a wider scene.
At the widest end, the aperture is a fast f/2, which is great for low-light conditions. If you zoom in, the aperture narrows down quite fast, until the value of f/4.9 at the telephoto end of the zoom.
Despite the small sensor, the ISO can be set up to 12,800 to help in low-light conditions.
Images can be recorded as JPEG only. But the camera offers many automatic modes. These include a selectable underwater white balance mode, live composite, 9 artistic effects, microscope modes and even focus stacking. The burst speed is good at 10 fps.
The TG-6 offers Wi-FI connectivity and includes GPS, compass, manometer, and temperature sensors.
If you are into reportage and people, there are far better compact cameras. This camera focuses on outdoor and adventure travel, and it's great at it.
7. Panasonic Lumix LX100 II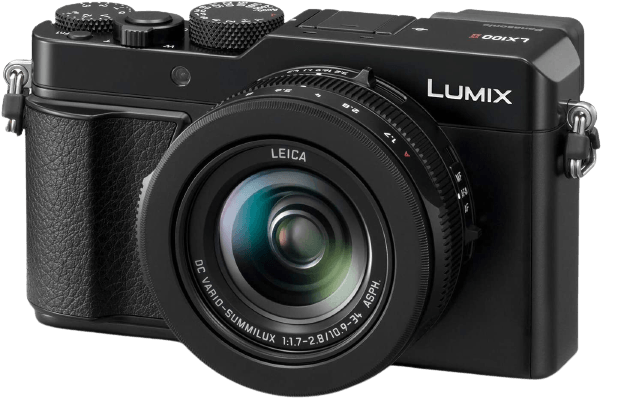 Sensor Format
Micro Four Thirds
In-body Stabilization
Video
Best For
Close-up photography
The Lumix LX 100 Mark II is a very attractive camera. What sets it apart from the rest of the pocketable compact cameras in this list, is its large Micro Four Thirds sensor.
The trouble with big sensors is that you need big lenses to go with them. Panasonic has really hit the sweet spot with the LX100 II.
Panasonic packed a Micro Four Thirds sensor in a compact body. This is not much smaller than the APS-C sensors found in many DSLR cameras. And it's larger than the 1-inch sensors of the Sony RX100.
The multi-aspect Micro Four Thirds sensor allows you to shoot with 3:4, 3:2, and 16:9 aspect ratios without cropping the image.
The retractable lens has a modest 3x zoom, covering a rather narrow 24-75mm focal range. While this may force you to "zoom with your feet," the lens is very bright. Combine this with the large sensor size and it is not surprising that low-light performance is excellent.
We also find a 4K video and photo quality, RAW format, and Wi-Fi and Bluetooth connectivity. It has a 3-inch fixed touchscreen and can be recharged via USB.
The handling experience is very nice and the main controls are very easy to use.
8. Sony Cyber-shot HX99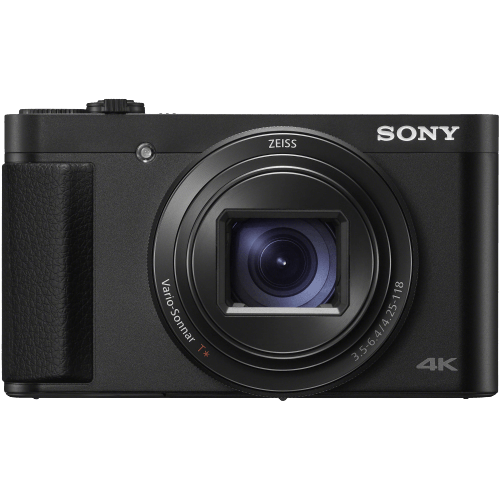 In-body Stabilization
Video
Best For
Shooting RAW photos for processing later
The Sony Cyber-Shot HX99 is very compact and lightweight. It comes in a package weighing only 242g. It packs an extreme 30x optical zoom lens, a built-in electronic viewfinder, and a large multi-angle touchscreen.
The camera has a classic 1/2.3-inch sensor with a resolution of 18.2 megapixels.
The image quality is better than that of most camera phones. But if you value this more than the zoom range, you should look into compact cameras with a 1-inch sensor.
Unfortunately, not many cameras with a 1-inch sensor can cover the impressive 24-720mm focal range of the Sony HX99.
Experienced photographers will also appreciate the addition of RAW capture. This will give you greater flexibility to tweak and adjust images in post.
The controls are a little cramped, but that is the price to pay with many compact cameras.
9. Fujifilm X-T30 II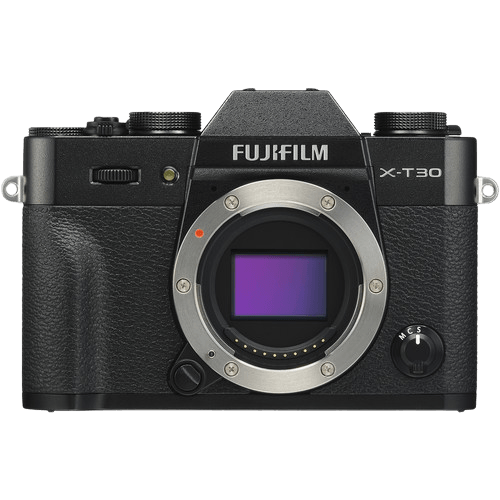 In-body Stabilization
Video
Best For
Shooting with style and quality
The Fujifilm X-T30 II is wonderfully compact and neat, making it ideal for travel. It poses no problem in a backpack, but will also slip into a pocket. But this small size doesn't mean you have to compromise on quality.
The X-T30 II's advanced autofocus easily tracks moving subjects. Face detection allows you to select the area of the face you want to focus on. It can shoot Full HD video at up to 240 fps, or even a simulated 6K video.
The camera connects easily to your smartphone, greatly enhancing its ease of use. You can quickly send compressed images to any smart device using Fujifilm's Camera Remote app. The app also allows you to control the camera remotely. This can be a real boon if you're traveling alone.
What to Look for When Choosing a Compact Camera for Travel
You might not be traveling on assignment, but for pleasure. Then you will want to keep the travel photography aspect as easy as possible.
When choosing the gear to travel with, here are the most important things to consider.
Keep the weight and size of the whole photographic setup low.
Keep the risk of theft in mind. You might want to consider not bringing your latest full-frame camera with a full range of professional lenses.
Use fast zoom lenses over fixed ones. This will increase your kit's portability and flexibility.
Reduce the number of accessories you need to a bare minimum.
Pack everything in a comfortable bag that does not scream "expensive photo equipment inside."
Let's face it, your phone probably takes great photos. So these cameras have to go the extra mile to make you want to take them with you.
Conclusion
Travels and photography are passions that often go hand in hand. We try to freeze in time the many memories from exotic destinations.
By choosing the right camera, you will enjoy taking photos even more. But make no mistake, dragging along a full photography kit is often not the best choice.
Today's market offers a wide range of very capable and lightweight best compact cameras to choose from. This ensures you will enjoy traveling and photographing in the best of both worlds. And we think that our top pick Olympus does exactly that.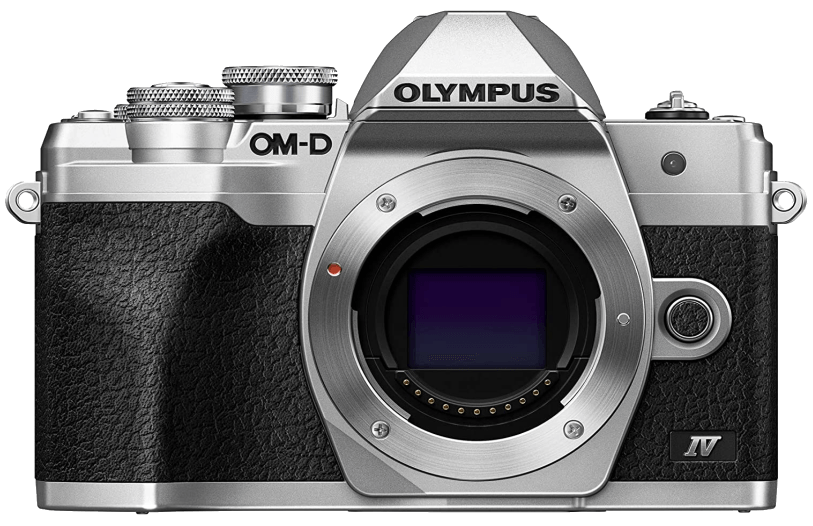 Olympus OM-D E-M10 Mark IV
A perfect blend of portability and performance that's ideal for travel. And this Olympus does it with panache as well!
Shop 4 Offers