The best drawing apps for Android are a great way to do digital drawing. Back in the day, people needed a piece of paper and a pencil to draw. Nowadays, that's not the only way of doing it. Having the best drawing app for Android on your phone or tablet allows you to draw whenever inspiration hits.
There are many apps to choose from. Some of them come with the basics and are designed for beginners. Others offer hundreds of tools for professional artists.
Whether you are looking for a drawing app to kill some time or for professional purposes, we are here to help. Along with paid ones, you will find the best free Android drawing apps that adjust to your needs.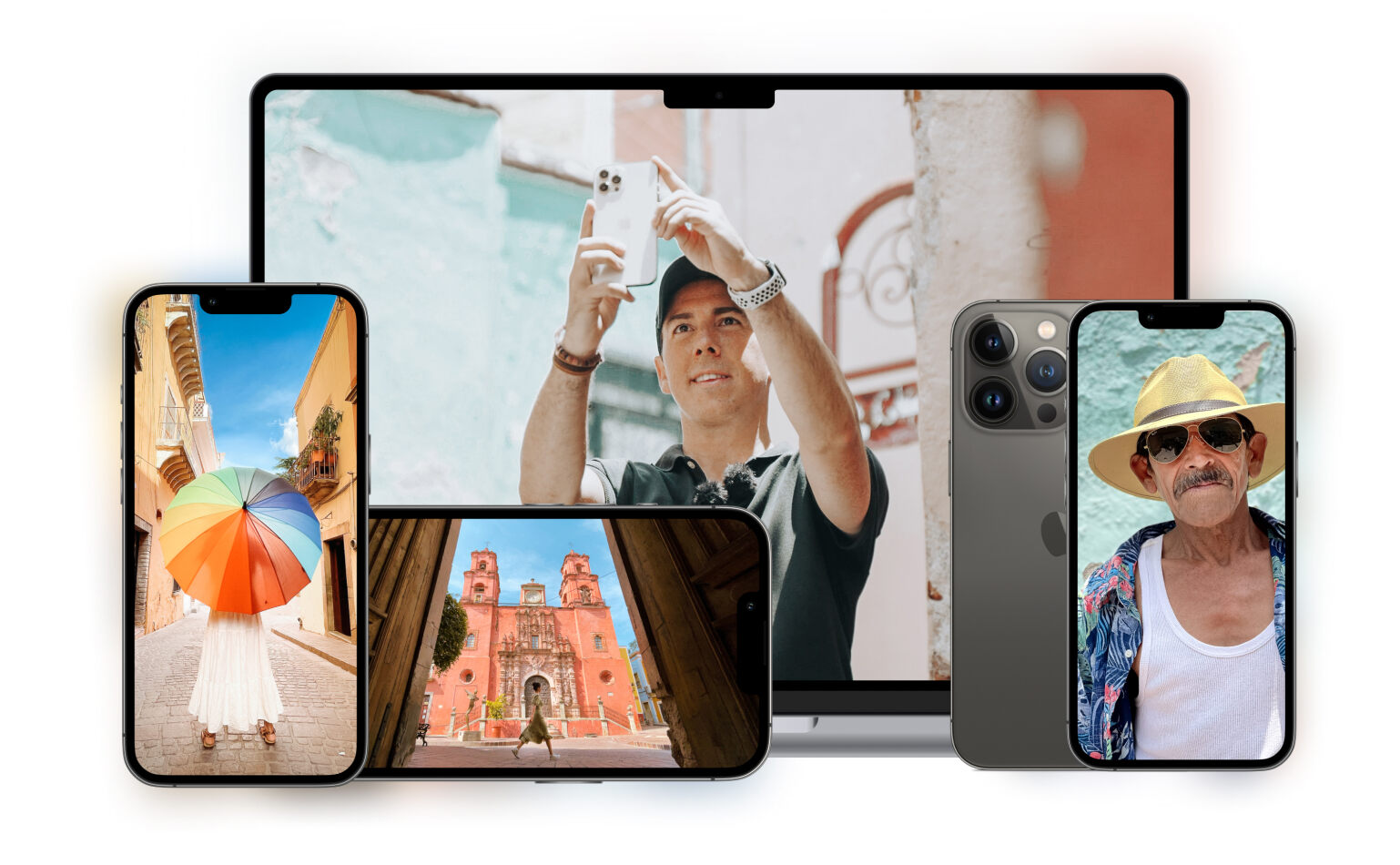 Looking for information on the best drawing apps for Android? Upgrade your photography skills with a video course that covers everything your iPhone camera can do. Capture It All now for only $99.
10 Best Painting and Drawing Apps for Android
Drawing apps are an excellent tool for people dedicated to this style of art. The following list covers the best drawing and painting apps for Android.
Infinite Painter is our top pick for the best drawing app Android offers.
This app comes with over 160 brushes and allows you to create your own. It offers the opportunity to tailor the existing brushes and adapt them to your needs.
The app's drawing tools are designed to resemble painting over real paper textures. This feature allows the users to paint realistically using a digital device. It is practical if you prefer traditional painting but can't transport your canvas everywhere.
Infinite Painter comes with several useful tools. You can paint in layers, use Photoshop blend modes, or even draw 3D cityscapes with perspective guides.
Infinite Painter features a user-friendly interface. All tools and workflows are organized well. You will be able to use this software easily, even if you are not familiar with these apps.
This app is free. But many features are only available through in-app purchases.
Simple Draw is one of the best apps for beginners. It is also a good option for kids, as it is easy to use.
This paid app comes with different paint and pen sizes. It allows you to set different background colors or use a photo as the background.
Simple Draw allows you to easily share your sketches through social networks or messages. It supports JPG, PNG, or SVG vectors.
This app is not suitable for advanced digital arts. It doesn't come with airbrushes, masks, or layers. But it's still a good app if you are looking to have some fun doodling around.
Sketchbook is one of those all-in-one drawing apps that's worth a try. The app allows everything from simple sketches to professional artwork.
This award-winning app offers customizable tools that are great for artists and professional illustrators. Sketchbook features different brush types, layers, and blend modes. All brushes are fully customizable.
This drawing app also offers guides and rulers that provide precision for a professional job. The interface is elegant and simple. And it doesn't come with ads!
The app offers the perfect place to focus on your work.
Sketchbook is free and it is compatible with Android 5.0.
Artflow is one of the best drawing apps available for download. It comes with over 100 brushes and tools. And it supports pressure-sensitive pens and pressure simulation. These features make your painting experience more realistic.
This drawing app comes with some useful features such as Smudge, Fill, and Eraser tools. It features layer clipping and selection masks as well.
ArtFlow's interface is intuitive and accessible. Although the app is meant for advanced users, the interface makes it easy to use for everyone.
The app supports PNG, JPG, and PSD formats.
Artflow is a paid app. But it offers a free version with only 20 basic tools and three layers.
ArtRage is a paid app that offers a realistic painting experience. It features textures and painting effects that resemble physical paint.
ArtRage is one of the best drawing apps for Android. It features advanced tools that let you measure how much paint you have used or how wet the paint is. Thanks to these tools, you can create realistic effects with watercolor and oil brushes.
It also offers layers, Photoshop blending modes, a Fill tool, and other great features.
ArtRage comes in a desktop version as well, which is compatible with the app for Android. The software allows you to export your paintings in PNG and JPG files.
Dotpict is one of the most specific drawing apps for Android. It is designed to create pixelated drawings.
The app is very easy to use. You just pick a color from the palette at the bottom of the screen and start drawing. After you finish, you can share your art with other users or export your drawing in PNG format.
You can also look for inspiration in the app's gallery, where other users post their art.
Tayasui is another one of the best drawing apps for Android devices. It comes with many tools perfect for digital artists.
Although it is sophisticated, it's straightforward to use thanks to its user-friendly interface.
Tayasui is one of the best drawing apps you can find for creating realistic art. The app features several brushes, unlimited layers, patterns, and gradients. It comes with a feature to mix colors and get the perfect shade.
Tayasui is one of the best Android apps for artists who wish to bring their art with them everywhere they go.
Adobe Illustrator Draw is a great drawing app for illustrators, graphic designers, and artists. It offers hundreds of professional tools to create vector artwork.
One of the advantages of this painting app is that it allows you to send your drawings in an editable format to Photoshop, Illustrator, Capture One, or Photoshop Sketch. This feature lets you edit the picture on your desktop.
The app allows you to zoom in up to 64x so that you can add fine details. It comes with five pen tips and works with layers.
Adobe Illustrator Draw is a free mobile app available for Android devices.
Ibis Paint X is one of the most versatile drawing apps for Android. It features many functional tools like layers, filters, fonts, blending modes, clipping masks, and more.
This app comes with over 2000 brushes. It offers airbrushes, pencils, oil brushes, crayons, charcoal brushes, and digital pens, among other professional brushes.
This app allows you to record your drawing process and share it with other users. It offers tutorial videos on its YouTube channel that will help you take full advantage of the software.
Ibis Paint X offers a limited free version and a fully paid version with monthly and yearly plans.
Our last recommendation for the best drawing apps for Android is InspirARTion. This app is not as popular as the rest on our list, but it's still a great option. It features a symmetry mode, a large variety of colors, and several brushes and templates.
This drawing app is perfect if you draw as a hobby. It's easy to use and it's completely free.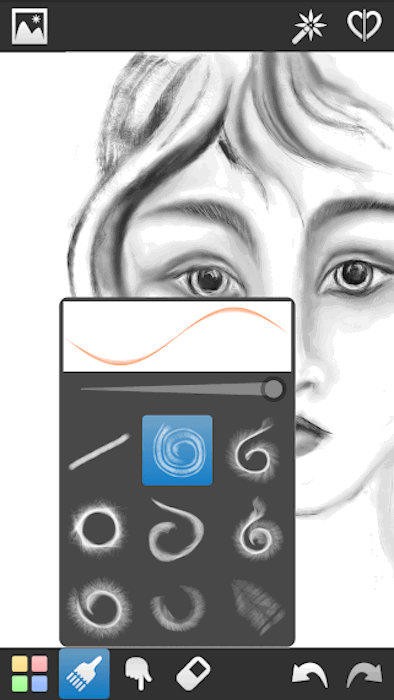 Conclusion—Best Drawing Apps for Android
Drawing apps are an excellent alternative for artists and drawing enthusiasts alike. They offer tools that make digital art resemble realistic drawings and paintings. They also allow you to draw and paint with many types of pens, brushes, and techniques. And you don't have to bring your actual drawing kit with you!
Are you looking for creative photographic inspiration with minimal gear and setup? Grab our The Creative Photography Cookbook e-book for cool, unusual, and magical ideas.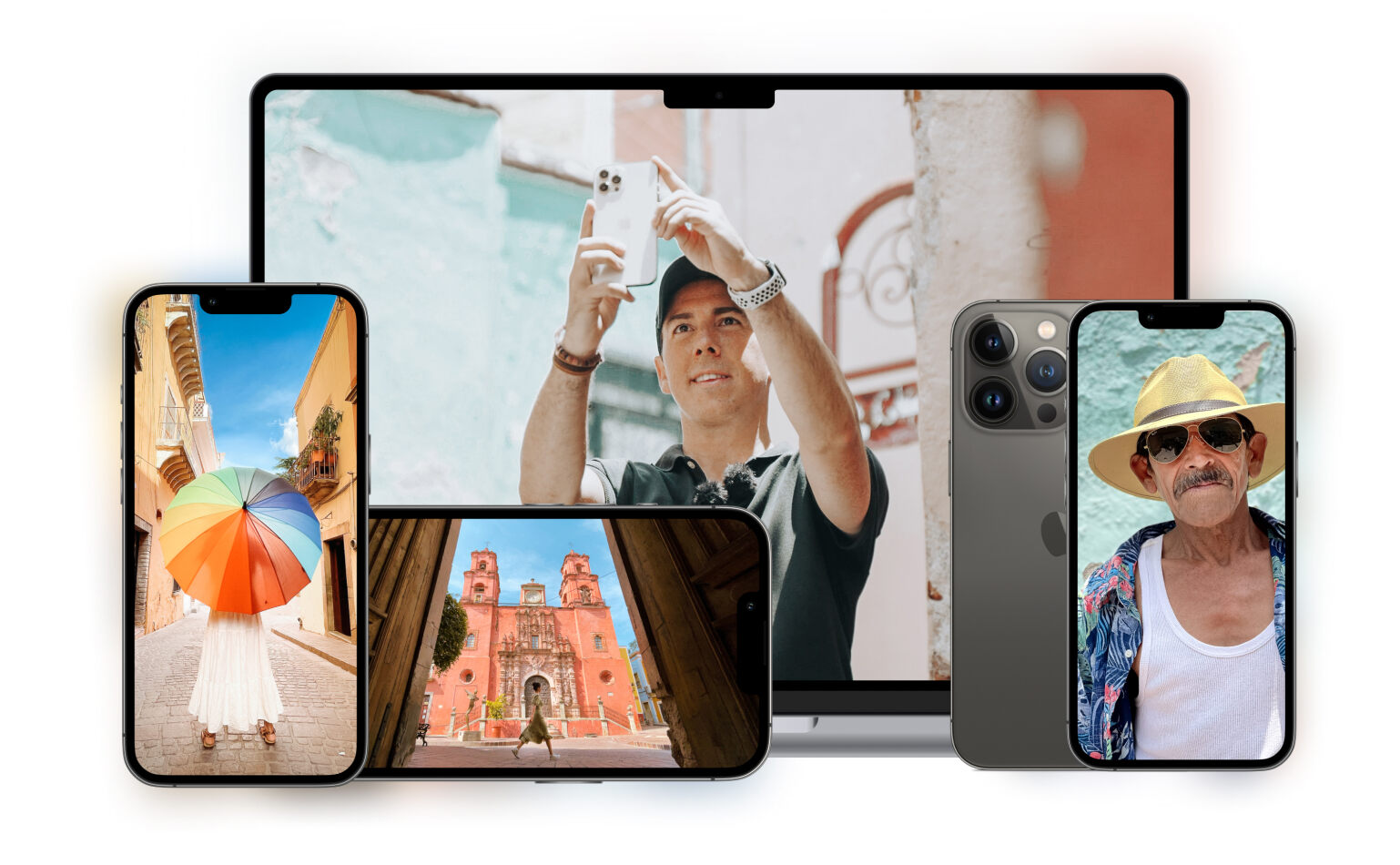 Looking for information on the best drawing apps for Android? Upgrade your photography skills with a video course that covers everything your iPhone camera can do. Capture It All now for only $99.