I often lurk around photography forums, and a common question that comes up by people who aren't regulars is 'which DSLR camera should I buy?' This is important, as there are now mirrorless camera systems to look at.
For finding the best DSLR camera, this is somewhat tiresome. The answers are almost always the same – either Canon or Nikon. And then there's a good look at the price range.
I have my own views on how to solve the best DSLR problem. Read on to find out.

[ExpertPhotography is supported by readers. Product links on ExpertPhotography are referral links. If you use one of these and buy something we make a little bit of money. Need more info? See how it all works here.]
Canon or Nikon?
All the Pentax, Sony, and Sigma lovers out there might not like my view on this, but here it is. Buy Canon or Nikon. That's not to say that the other brands aren't any good, because they are.
It's just that Canon and Nikon give you more options (huge range of lenses and flashes for example). Now we've got that out of the way, let's have a look at which one you should buy.
Disclaimer: I use Canon (not that it matters).
I have two very important questions for you to ask yourself:
Which brand do your friends mostly use?
Which feels best in your hands, and seems the most intuitive to use?
Follow up these questions with some more to help you narrow it down:
Do you want to be able to record 4K Video?
What is your price range?
These questions may not be the ones you were expecting. That's because people get caught up in technical specifications. Don't think 'hmm, the screen comes out in this camera', or 'yeah, but this camera has more megapixels'.
It's all nonsense.
The truth of the matter is that Canon and Nikon are constantly trying to outdo each other. If one brand is currently better than the other, it doesn't stay that way for long.
The difference is negligible; the advantages are in areas that most people seem to ignore.
Which brand do your friends mostly use? This is probably the most important factor which will affect which camera you buy. If all your friends use Nikon, there's a good chance that they will lend you their lenses and flashes.
They might also help you to learn how to use your camera. Camera manuals seem to have gotten worse, so having a friend who can show you how to switch modes, and change things like ISO, will really come in handy.
Which camera feels best? Pick up the camera. Whether it's in the store, your friend's cameras or something you've borrowed before, one of the brands will feel better.
I personally find Canon much easier to use than Nikon, but that's down to me. I also like how it feels in my hands. If I'm going to be using it for hours on end, this is really important.
When you take HD 4K video recording into consideration too, then that will determine the age of your camera. I usually recommend newer cameras though because they have better processors and features.
Finally, there's the price range. Here's how I break it down.
Best Entry Level DSLR
The Canon T7i, also known as the 800D, has a 24.2 MP sensor. This might seem like a lot by modern-day standards, but I assure you, it will do just fine.
You might be thinking about getting older, higher range cameras. Although this isn't a bad idea, the entry-level range is a good place to start. They give you the latest technology at a good price.
This camera is just over two years old. I doubt it will be replaced for another year or so, but if you're willing to spend a little bit more cash, then the next level up would be a better choice.
I'm not going to ramble on about tech specs, you can see all of that by clicking on the link above. I will note that this is a pretty basic camera.
It's very small, and the camera only shoots at up to six fps. It does record HD video too, up to 1080p. Wi-Fi, NFC, and Bluetooth are all built-in. 
This is still an entry-level DSLR, which gives you a much better deal than you would have got a few years back. Well to start, the Nikon has the same megapixels at 24.2, which is good. The more the merrier in the lower range, but chances are that most people won't really need them.
For printing the photos, you'll see the quality at any size.
Canon has an advantage – it is able to shoot one image more per second. This might not seem like much, but for face-paced subjects, you'll notice the difference.
Like the Canon, it records HD video in full 1080p. This model was released five months ago, so it's a little behind Canon's T7i.
Best Mid-Range DSLR
This model is part of Canon's two-digit line, bettering the 60D and succeeded by the 80D. This version provides great improvement in focusing speed while in Live View, both for stills and video.
They make the cameras better each time, and add new features like a fold-out screen, or live-view in the past. This model provides great improvement in focusing speed while in Live View, both for stills and video.
If you're looking to get started on a camera which is going to last then this is a good place to start. You can use this for at least a few years. The megapixel range might only be 20.2, but you'll get 7 fps when shooting continuously.
The Nikon is a very good camera for the price. It has slightly more megapixels than the Canon, at 24.2 mp, but I assure you, both will give you great quality. Like the Canon, it also has a fold-out screen, which can be tilted, and shoots full HD video. It's also cheaper.
A feature you may find useful is the built-in HDR mode, but I couldn't say how good this is. Canon has just included similar technology in their Canon EOS 5D MkIII
. It's certainly something to look out for.
There's also the ability to apply different effects to your photos in the camera. But that's not something I think you should be playing with if you want to learn and improve your photography.

Best Advanced DSLR
I actually started with the Canon EOS 400D, then went to the Canon 7D. The Rebel Kiss was my workhorse until the hugely improved 7D. This model is the improvement of the previous 7D. The first came out in 2009, the second released five years later.
This is a high-end consumer camera. This is where you start to see some real improvements from some of the cheaper cameras on this list. It sports 20.2 effective MP, which sounds a lot less, but it keeps the quality of your images very high.
For starters, the 7D shoots at 10 frames per second (fps) and offers a 65-point autofocus system. It shoots at speeds of up to 1/8000 of a second, and of course, records full HD video.
It weighs the same as its predecessor, but comes in heftier than the Nikon counterpart, at around 140g on the heavier side. This just means it helps fight against handheld camera shake.

Canon has some good specs, but I think for the price, Nikon comes out on top. This is the full-frame camera compared to the crop sensor on the 7D Mark II. It already boasts 4 MP more, so what else can it offer?
The Nikon D750 shoots in 4K HD and offers a light-weight weather-sealed carbon-fiber-reinforced polymer. It weighs around the same as the Canon counterpart, yet, it doesn't quite hit it's impressive continuous shooting speed.
Here, with the Nikon D750, the image quality is better, comes with a better dynamic range, and less noise at higher ISOs. The battery life is also better, slightly lighter, a better boost ISO, and has room for two memory cards.
The Nikon also offers 100% coverage with the viewfinder, a strong magnesium alloy camera body, and good weather sealing, just like the Canon 7D Mark II above.
Both are excellent digital cameras, but the price does win it for the Canon, coming in at $200 cheaper. Other than that, there's not much in it.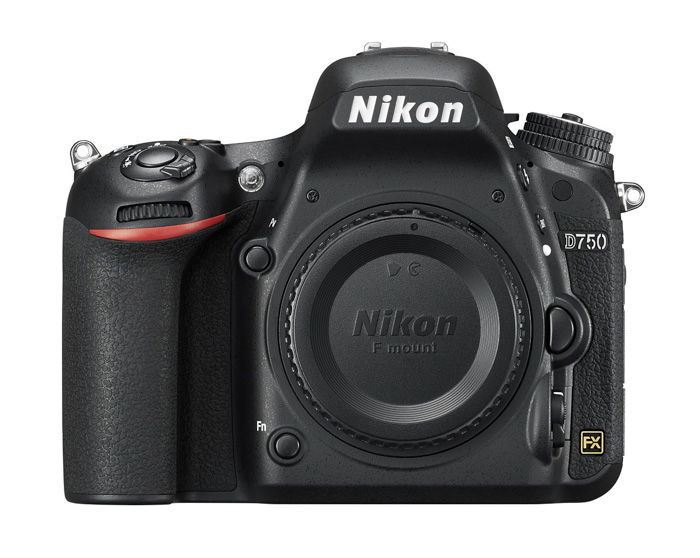 When you start to get into the higher range of cameras with Canon and Nikon, the lines between the models start to blur, and the prices start to separate. I didn't want to leave the Nikon D500 out of the mix though as it's a very good camera for the price.
The screen flips out and is more geared around those filming than the Nikon above. It does have less megapixels at 20.9 MP, rather than 24MP. Saying that it does have a higher ISO range, perfect for low light situations.
It is a touch screen model and has a rapid-fire rate of 10 fps. The screen has a higher resolution, giving you the chance to see your images better. There are more lenses available for this Nikon compared to the 750. Almost 60 more.
The 500D is a good camera, one of the reasons is it has almost twice the max shutter speed than the D750. As you see, each camera system has a different purpose. They may lack incomparable resolution, but other features make each camera unique.
A Personal Note
If you're looking to buy a camera, but can't decide which one is for you, I recommend buying the best DSLR you can afford. Time and time again, I've made the mistake of buying a lesser version of something that I've wanted, in an effort to save money.
It almost always resulted in me buying twice, rather than getting it right the first time.
For more great tips before you invest, check our article on the best time to buy a camera.
And check out this cool video before you go. 
Want More? Try Our Beginner Photography Course
Do you want to master the basics of photography so that you can take stunning photos in any situation?
If you don't know which settings to use, you will often miss capturing beautiful moments.
But cameras are complicated and it's hard to know where to start. That's why we created this course.