Macro cameras have really come into their own recently. They allow inexperienced photographers to pick up a system and start photographing immediately. You will realise that macro photography depends entirely on the lens, and not the camera.
Pro macro photographers tend to choose lenses that are capable of far more than 1:1 magnification. But that's way more than what you need for breathtaking close-up shots.
In this article, you will see point-and-shoot systems, mirrorless cameras and DSLRs. Each one of them has benefits and drawbacks for macro. Each camera type has specific uses in macro photography. They are the best cameras for the enthusiast macro photographer.
[ExpertPhotography is supported by readers. Product links on ExpertPhotography are referral links. If you use one of these and buy something we make a little bit of money. Need more info? See how it all works here.]
What is Macro Photography?
Macro photography, according to the most technical definition, is photographing subjects at 1:1 or higher magnification.
However, even slightly lower magnification values, up to 1:2, can have a very dramatic visual effect. This is called close-up photography.
Generally, close-up and macro photography are interchangeably used terms. While not fully correct, this is fine.
In this macro photography camera compilation, we've collected the best cameras that are capable of at least 1:2.
Macro Photography Cameras We Recommend
You might ask: why do we even compare apples and oranges? After all, there's seemingly no point comparing an expensive DSLR setup and a compact camera, for example.
But actually, there is. In macro photography, there are often small margins between camera types. You might be able to achieve better results with a capable compact camera than an average DSLR.
And what does 'average DSLR' even mean? Macro capabilities are almost entirely down to the lens. So, in this list, I'll also mention lenses with mirrorless and DSLR camera bodies.
We'll list inexpensive solutions, as well as fully-fledged professional setups – just to see the real difference, which is less than what the price difference may suggest.
As macro photography is a niche that's not usually the main focus of manufacturers, the best cameras for macro photography are often surprising products.
It's important to note that here we're not focusing on other features that you might deem important. Fancy specs, such as 4K video or ground-breaking autofocus are no priority.
The Olympus TG-5 is a versatile point-and-shoot camera, designed for capturing images in all sorts of conditions. Waterproof, dustproof, shock, crush and even freezeproof means you can't destroy this camera. Maybe with lava.
Inside, the 1/2.3″ CMOS sensor produces 12-bit RAW and jpeg images at a resolution of 4000 x 3000 pixels.
The lens, which is the most important part has a focal length range of 4.5mm – 18mm.  This is the equivalent of 25mm– 100mm. It is a great tool for macro photography, as the macro mode lets you focus from 1cm to infinity.
Perfect for life-size images of all those dangerous things you can photograph. Maybe not lava.
The Nikon COOLPIX w300 is a tough camera when it comes to the outdoors, safe from all weather conditions. It operates from a 16 megapixel 1/2.3 BSI CMOS sensor.
BSI stands for backside illuminated image sensor, which essentially lets more light through the sensor architecture. It tends to produce cleaner image files and produce better results in low light conditions.
The lens is a wide zoom, ranging from 24mm – 120m. No viewfinder, so all composition comes through the LCD screen. The lens comes with vibration reduction, perfect for unintended blur from camera shake.
The best thing about this little system are the built-in lights. Just in case you are blocking the natural light due to being so close to your subject. The focus starts at 1cm, so being close to your subject is a must.
The Sony RX10 Mark IV is a bridge camera, a camera with a non-removable lens that looks like a DSLR. The 21-megapixel, one-inch Exmor RS image sensor is capable of capturing some outstanding macro photos.
There is a feature called 'digital manual focus'. This allows you to fine-tune your focus after the shot has been taken.
For macro, however, use manual focus and try to nail it perfectly on the scene. That's always the best option. You can use either live view on the back screen, or the electronic viewfinder for this.
The lens coupled with this camera is very capable. It is a 24mm-600mm equivalent zoom lens with an f/2.4-4 maximum aperture range, and electronic zoom, not manual. The lens will focus from around 3 cm at the wide-angle setting and from 72 cm at the telephoto end.
This camera also has WiFi capabilities, sending your images to your phone immediately. One handy tip, take extra batteries!
The Panasonic Lumix DMC-LX10/LX15 is a camera powered by a 20.1 megapixel 1,0″ CMOS sensor. It boasts a 5-axis HYBID optical image stabilization mechanism which helps when shooting in low light conditions.
This extra playroom translates to keeping your ISO low, giving you the highest quality images. For handheld macro photography, it's more important than for other types of shooting.
This is a point-and-shoot camera that lets you use focus stacking, allowing a cleaner and crisper image with attention on the depth of field. The lens is a DC Vario-Summilux zoom lens with a focal length range of an equivalent 24–72mm.
It can focus from 50cm to infinity in its normal mode, and macro mode focuses from 3cm to all the way to infinity.
This, essentially, is a better-quality sibling of the compact cameras further up.
The Canon EOS Rebel T6i is an entry-level camera, but as we have seen with other Canon's beginner systems, they are rich in quality. These cameras are intuitive to use and very responsive, making the photo experience much better. This is the case with the T6i kit, too.
Inside, you'll find a 24.2-megapixel sensor, capturing high-quality images with stunning color reproduction. What I like about this camera for macro photography is the 3-inch flip-out touch LCD screen. It can be moved to give you the best angle for taking close-ups of all the small things. Live view autofocus performance is great, although you might choose to use manual focus for closer macro shots.
This camera gives you great value for your money. As long as it is paired with the right lens, it's capable of good-quality macro photography, too.
The 18-55mm kit lens, while not able to provide life-size macro images, lets you quite close. With a set of inexpensive extension tubes, it can be transformed into a proper macro lens. The fairly large, APS-C-sized sensor will nicely capture the depth and detail coming from the lens. All this promises great image quality.
On this camera, the lenses are interchangeable, not fixed. So, if you already have a set of Canon lenses, they will work here well, too.
This kit is, in essence, the Nikon counterpart of the previous camera. They are similar in features, parts, quality, so it's up to your brand preference.
Nikon's 5000-series DSLRs have always been known for their marvellous dynamic range. The D5600 will give you up to 14 stops of it, which is a market-leading value among APS-C DSLRs. The resolution of its sensor is 24MP, enough for pretty much everything, but not overwhelmingly too much.
The 18-55mm kit lens coming with this camera lets you focus as close as 25cm from your subject. Keep in mind that this value is measured from the sensor. Your working distance will be much smaller, around 10cm.
This value, just as in the case of the T6i, doesn't represent life-size macro. Instead, the magnification is around 1:2. But I would argue that this setup will still give better images than the compact cameras further up that, on paper, let you much closer.
If you're still too far away, extension tubes will help you out. Just place them between the camera and the lens, and you'll be amazed by the macro world that appears in front of your eyes.
You don't necessarily need a dedicated macro camera, accessory, or lens. The GR III is a premium compact camera with a large sensor. It's not cheap, and it's not usually regarded as a macro camera. But this is only because it's more suitable for street photography. Its macro capabilities are still really impressive, and worth mentioning on this list.
This camera features a fixed 18mm f/2.8 lens paired with a 24MP APS-C sensor. Both are among the best we've ever seen in a compact camera. Colours and details are outstanding, as is the user experience. A 3″ touch LCD screen is the heart of the interface, but there are three (!) control dials, and it's highly customisable.
With the press of a button, you can activate the macro mode. It will allow the lens to extend further out from the housing and focus as close as 6cm from the lens. It gives you almost life-size magnification, with fantastic image quality.
A touchscreen and a snappy autofocus system allow macro photography to be done with autofocus, a rare experience.
If you value a portable camera over the highest possible versatility of a DSLR, this is your choice. Not only is this one of the best cameras for casual shooting and street photography, but it's awesome for macro, too!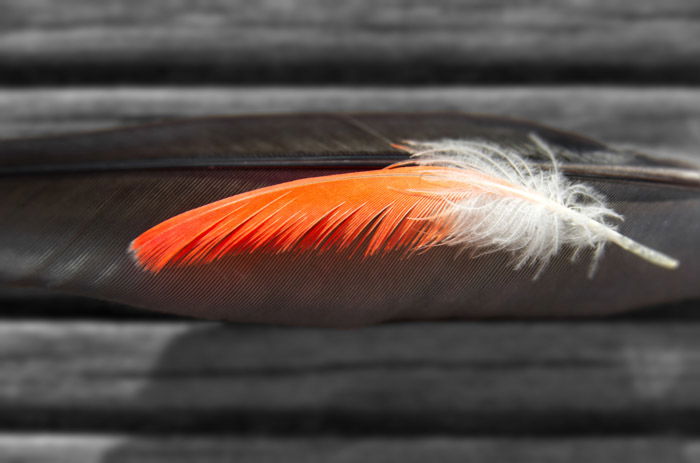 If you're looking for a professional APS-C DSLR with a great macro lens, look no further. The Nikon D500 is probably the most capable non-full-frame DSLR camera on the market. The 40mm dedicated macro lens is a fantastic option to accompany it.
It has every professional feature you can ask for, including dual card support, dedicated buttons for many functions, dual control dials, and more. Its colour reproduction is awesome, its images are detailed. Its ISO and autofocus performance are class-leading. The 21MP sensor will faithfully capture everything coming from the lens, leading to exceptional image quality.
The 85mm f/3.5G lets you achieve 1:1 magnification, which will be further cropped by 1.5x due to the sensor size. If you want more, extension tubes are an option. And they are more effective than usual because of the relatively short focal length.
The 85mm is also very cheap if you compare it with alternative solutions.
This is probably as great as you can get on the Nikon side. The D850 is a pricey, but awesome professional full-frame DSLR camera. It really is a wonder to use and to look at the results afterwards.
You can use it for basically any type of photography and get stunning results with the right lenses. For macro photography, it's suitable because of its high resolution of 47MP and exceptional dynamic range.
The Micro-Nikkor 105mm lens is Nikon's most popular professional macro lens. It's sharp, roughly built, and features image stabilisation. For handheld shooting, that's a great plus.
While the differences in this range are marginal, we've decided to put this kit on the top of the podium. This is mainly because it's our workhorse macro camera setup, which we use in the studio all the time. We love it.
The 5D Mark IV is an awesome professional camera with a full-frame, 30MP CMOS sensor. It's probably the most user-friendly professional DSLR out there because of its intuitive controls, responsive user interface, touch-sensitive LCD screen and well-thought-out button placement.
The 100mm f/2.8L is one of the best macro lenses I've ever used. It's not a champion in terms of magnification (none of the lenses on this list are), but it's perhaps the sharpest. And its stabilisation system is a game-changer, allowing for impressive handheld macro photos.
It's hard to stabilise a macro lens effectively because every little hand movement is accentuated by the short working distance. Canon's Hybrid IS thus can shift the entire lens along the main axis, not just the usual directions.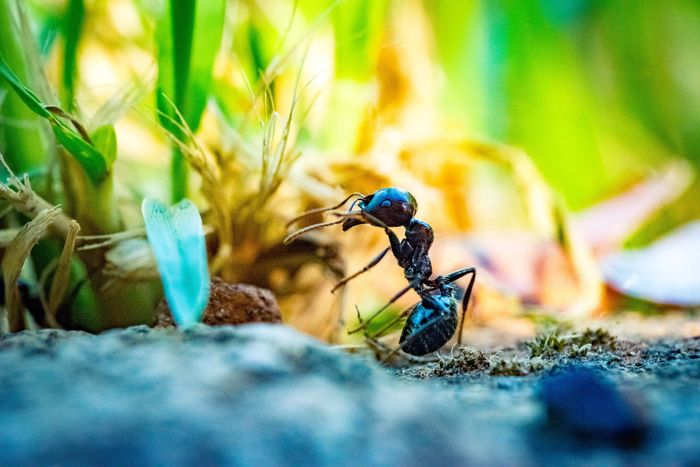 Conclusion
These are the best cameras for macro photography, in our opinion. If you're looking to capture clean, sharp close-ups, you will find each of them to be a great asset. But the most important component of the best macro photos is the photographer, who puts their soul and skills into photography.
Take your time to weigh features that each camera offers and choose the one that fits your needs best. If you have the option, also try them in person. One of the best ways to decide on your camera choice is a hands-on experience.
Want to learn more about different macro photography techniques?  Why not check out our course Macro Magic next!
We also have great articles on choosing more macro accessories, or shooting still life photography with a macro lens.