Choosing the best macro lens can be a bit daunting. On the one hand, macro photography produces some of the most stunning images imaginable. On the other, prime macro lenses can be expensive, and the choice a little confusing.
The good news is we've chosen a range of lenses for a variety of lens mounts and sensor formats. And they will all serve you well in producing stunning close-up photos.
Our top pick is one for full frame Canon users. The Canon EF 100mm f/2.8L IS USM delivers incredible sharpness, beautiful bokeh, and in-lens image stabilization.
What Is the Best Macro Lens?
If you want to take eye-catching photos like this, you'll need a macro lens. Before we look at each one more in-depth, here is a round-up of our selections for you.
10 Best Macro Lenses
So, let's now look at the lenses we've chosen in more detail—like our close-up photos!
The Canon EF 100mm f/2.8L IS USM does not disappoint fans of Canon L Series lenses. And you would hope not, as this lens is way past the expensive side of a thousand dollars.
Although its lightweight construction might surprise you, it's not a sign of poor quality. The mount is metal, and the body is weather- and dust-sealed.
And with macro lenses, of course, performance is magnified. And this is where the Canon scores well. Images are beautifully sharp. And bokeh is smooth and pleasing anywhere from f/5.6.
Super-effective image stabilization (IS) is a bonus in macro work, and the implementation with this lens is excellent. Plus, the autofocus is fast a near-silent.
And to help focus in tricky situations, it has three settings. There is full AF, from 0.5m to infinity and from 0.3 to 0.5m. And manual focus is always available. Simply twist the focus ring.
The beauty of this lens is that you'll never regret having a 100mm portrait-length lens. And this gives you a crisp, clear macro lens too.
It's not cheap. But the EF 100mm f/2.8L is a top-notch lens for Canon macro work.
There's no doubt that the Nikon Z 105mm f/2.8 VR is a fine lens. And that's partly because it will serve you well as a macro lens. But it is also an ideal portrait length on a full frame camera.
Nikon has used the possibilities of the Z-mount and its mirrorless cameras to good effect here. There is a small OLED screen on the lens that provides status feedback.
You also get a customizable control ring and function button. So you can set the ring to control the aperture or ISO according to your needs and preferences.
This Nikon lens produces beautifully-sharp images. There is almost no barrel distortion, and the images are pin-sharp.
Bokeh is fairly neutral at wide apertures and slightly less impressive when stopped down. Perhaps a consideration if you want a dual portrait-macro lens.
The autofocus on the Z 105mm f/2.8 VR is reasonably fast and accurate. And manual focus is always available via the focus ring.
With its sharp optics and very effective IS system, it's an attractive choice of a macro lens for a Nikon Z-mount camera.
The Fujifilm XF 80mm f/2.8R offers very-quick autofocus and especially good optical quality. There's no distortion and the Fujifilm camera's presets deal with any fall-off or color fringing.
The AF covers the range from macro to distance with surprising speed. And that focus reveals just how sharp this lens is, even at f/2.8.
The nine-bladed diaphragm gives pleasant sunstars when stopped down. And the bokeh is smooth and pleasant.
As a macro lens, its performance is very rewarding. Pin-sharp and with nice contrast, there's lots to recommend it.
On an APS-C sensor, 80mm gives you enough distance not to get in the way of your own photo. Of course, 80mm also gives you a handy general-purpose and portrait lens.
Anyone with an X-mount camera who wants a macro lens should be delighted with the Fujifilm XF 80mm f/2.8.
The Nikon AF-S DX 85mm f/3.5 ED VR macro lens is one of the least expensive on our list. But it still offers impressive optical quality and very fast autofocus.
One of its shortcomings is the relatively slow maximum aperture of f/3.5. But as we know, fast lenses never come cheap, so this is not that surprising.
Some users are disappointed with the presence of barrel distortion. This is often present in zoom lenses and wide angles. But it is more of a surprise in a prime lens of this length.
It can be corrected in editing by applying a filter. Some software like DxO PhotoLab 6 will have optical presets to deal with it.
Autofocus is very fast and accurate. But there's no focus-limiting switch to keep the range relevant to your shooting situation.
The slow f/3.5 is compensated for slightly with the Vibration Reduction (VR) system. This gives up to four stops of exposure range. But it doesn't stop the subject's motion from blurring like all IS systems.
The AF-S DX 85mm f/3.5 ED VR is a decent lens. It isn't as stellar as others, but it comes at a price that makes it more accessible to many users. To that extent, it's worth considering.
The Olympus ED 60mm f/2.8 is a great choice for a Micro Four Thirds camera user. The mathematics of crop factor means that you get up to 2x magnification.
And with an effective focal length of 120mm, you can maintain some distance from your subject and still achieve true macro reproduction.
Old-school photographers will like the focus scale, which gives distance and magnification values. But it's thoroughly modern, too, with a near-silent stepping motor providing the AF.
You can also limit the AF range. This makes it easier to focus on near objects or far according to your needs.
Another bonus in this price range is the weather-sealed body. It's definitely something we look for in pro-level lenses.
Optical quality is good in most circumstances, with a possible question mark over absolute sharpness when stopped down.
Perhaps this is a bit of a surprise given the Extra-low dispersion glass and specialist coatings to cut down on flare and ghosts.
The ED 60mm f/2.8 performs well as a lightweight, compact lens. It is ideally suited to the compact Micro Four Thirds system. And this lens adds a considerable weapon to its armory.
With an effective focal length of 60mm, the LUMIX G 30mm f/2.8 makes for a useful standard lens. A nifty-fifty-plus, if you will. So it is, in a sense, a bonus that it is a capable macro lens too.
Some users will appreciate the extra width you get compared with the Olympus above. And the additional depth of field can be a bonus as well.
The lens is very compact. It is barely 2.75 inches long (5.8 cm). This makes it ideal for a go-to everyday lens with a Micro Four Thirds camera.
Getting close to your subject can sometimes cause problems with lighting. But this lens at least offers you that chance.
The less-than-four-inches (10 cm) nearest focus point is exceptional. Images are sharp and clear, and autofocus is swift and accurate.
And all of this despite an impressively-affordable price for the Panasonic LUMIX G 30mm f/2.8. It's definitely a macro lens to take a closer look at (if you see what I mean).
Sigma's 105mm f/2.8 APO EX DG OS HSM is a very capable macro lens that doubles as a portrait lens. And its f/2.8 maximum aperture is fast enough to work well in challenging lighting.
It is supplemented by an image stabilization system that adds about four stops of light. And this is equipped with both static and panning modes.
So the lens won't try to correct your sideways movement as you pan. But it will still even out up and down movement.
Image sharpness is impressive for a lens in this price bracket. But a word of caution here. This lens is significantly cheaper in Europe and the UK than in the US.
It is impressive across the aperture range. And the bokeh is pleasingly smooth as a macro or a portrait lens. Macro photos, in particular, benefit from sharp focus areas with soft backgrounds.
Autofocus is fast, making this a good choice for fast-moving subjects as a normal prime lens. And it has AF limits, so you can select which range suits the subject matter of your shoot.
For the money, you'll be hard-pressed to find a better-performing macro lens than the Sigma 105mm f/2.8 EX DG OS HSM.
The 105mm f/2.8 Art DG is a completely redesigned version of Sigma's Art 105mm lens for the Sony E-mount. Art lenses divide opinions a little. But few people disagree that they are well-made.
They have a deserved reputation for optical sharpness and good build quality. And this product is no exception.
The image quality is consistently impressive. As a portrait lens, the 105mm delivers smooth bokeh. At macro distances, backgrounds are beautifully smooth.
While the focus is sharp, even wide open at f/2.8. As you'd expect, stopped down to f/22, the image is softened.
But it's nothing that detracts from the overall result. Any distortion can be dealt with in-camera automatically or with presets in post.
Perhaps because the lens is naturally-fast, Sigma hasn't included image stabilization. This is partly compensated in most Sony cameras by the excellent in-body system. But it seems a bold choice.
Focus is smooth and fast. And can be limited to ignore far distance or macro to suit your needs.
There is a programmable button. It is an AF lock button by default, but you can program it from the camera according to preference.
Finally, one of the features that many photographers will appreciate is the aperture ring. This can be set at "A" for automatic control. Or it can be manually adjusted.
By the magic of haptic engines, it can click every one-third of a stop. Or it can be smooth according to how you program it.
There is much to love about the Sigma 105mm f/2.8 Art DG if you're looking for a portrait or macro lens for your Sony E-mount camera.
The Sony FE 90mm f/2.8-22 SSM ED G OSS offers super-sharp images. And when the subject is in focus, you'll see how superbly sharp the images are. Even wide open at f/2.8, the clarity impresses.
It has simple automatic and manual focusing. There's no fiddling around for a switch. Push or pull the focus ring, and you switch between the two modes.
And if manual focus is important to you, you will undoubtedly appreciate the focus scale and magnification ratio printed on the lens.
AF can be limited to 0.5 m or less, between 0.5 m and infinity, or unlimited. Below that switch on the lens is the IS switch. Plus, there is a focus lock button.
The FE 90mm f/2.8-22 SSM ED is a superb lens. The IS makes low-light shooting a breeze (especially since it is already fast at f/2.8).
Used as a portrait lens, it has smooth and creamy bokeh. This superb detail is also a boon with macro photography. This should definitely be on the shortlist for Sony E-mount users.
The Tokina 100mm f/2.8 macro lens is a superb-value macro lens. It offers images as sharp as lenses costing twice as much.
It has a simple push-pull arrangement for switching between AF and manual focus. And the lens's performance matches excellent sharpness with swift and accurate focus.
One slight drawback in the lens's design is how the front extends during close focusing. This will need to be kept in mind for macro work, especially. Otherwise, the ergonomics are highly-regarded.
There is a focus-limit switch, a rotating knob rather than a sliding switch. The aperture ring provides easy manual control with one-stop clicks.
For both macro work and portraits, the bokeh is a real bonus. It is smooth and pleasant. Macro subjects lift naturally from their background. Likewise, portraits will benefit from this.
The Tokina 100mm f/2.8 is a super-value lens that delivers sharp, eye-catching images.
Best Macro Lens Buyer's Guide (FAQs)
These are frequently asked questions we get about the best macro lenses. We hope they help you decide on the best one to buy.
How Do You Choose the Best Macro Lens?
There's a common question asked of macro photographers skilled in macro photography. And that is, "What is the best macro photography lens?"
It's not only the lens that makes a picture, though. Many more factors play a huge role in taking an eye-catching macro shot. Image composition or lighting is also important.
Choosing a macro lens is also very much an individual choice where many factors come into play.
It all depends on what you want to photograph. For example, insect macro photography requires different equipment than studio macro photography.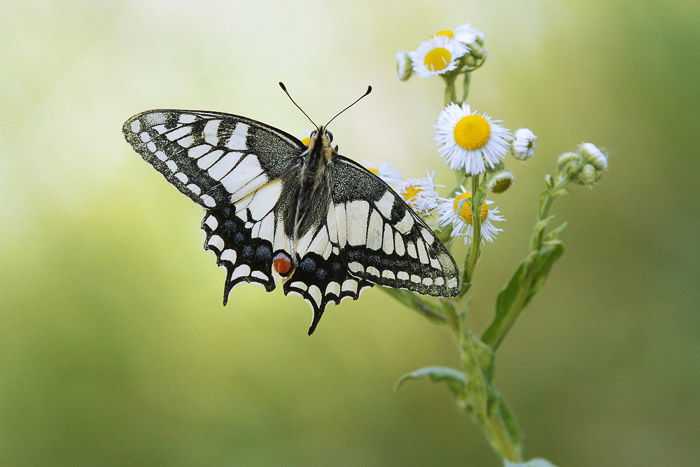 What Subject Will You Be Shooting?
When choosing a macro photography lens, it all depends on how close you want to get.
Some photographers prefer the usual magnifications. Others have a fascination for higher magnifications and extreme macro photography.
If you are completely new to macro photography, I recommend starting by shooting with a regular macro lens rather than with one that offers extreme magnifications.
Give yourself time to get used to a new photography world. There is no need to rush. It takes time to get macro photography right. Think big but start small and grow bigger over time.
Should You Use Image Stabilization With a Macro Lens?
Nowadays, most macro lenses come with an image stabilizer, but that doesn't automatically mean you should turn it on. It's only recommended to turn it on when you are shooting handheld.
If your camera is on a macro photography tripod, you will absolutely not need the image stabilizer function. The tripod already stabilizes your camera.
Having the image stabilizer turned on while your camera is on a tripod creates a feedback loop. And it causes more blurriness than sharpness. It will also decrease the battery life of your camera.
Conclusion: The Best Macro Lens
The best macro lenses can be expensive. The good news is that they also work superbly as, for instance, portrait lenses. This means that your expensive prime lens has at least two discrete functions. And, let's face it, you can't beat a prime lens for low-light performance and portrait work.
For quality, reliability, and amazing optics, our top pick is this wonderful Canon EF 100mm f/2.8L IS USM lens. But we don't think any lens in this review will disappoint.
Now that you know what macro photography lenses can help you get that great shot you're after, look at our tips and advice for taking stunning macro images! We also have great articles on choosing more macro accessories or shooting still-life photography with a macro lens.