A photographer's vest or jacket is a great way to carry camera gear and items without using a camera bag. Vests can be practical in several situations no matter which genre of photography you are interested in.
If you are a photographer who likes to have everything organized, our list of photography vests is for you!
What Are Photographer Vests and Jackets?
A photographer vest or jacket is a piece of clothing that makes carrying your camera gear easier.
They come with different-sized pockets and straps. They provide solutions to situations where it's not possible to carry a camera bag. You'll find them the most useful if you are into photojournalism, adventure, or wildlife photography.
They all have different features and they are made of different materials. So you'll have to decide which would fit your needs. So you'll need to consider size, comfort, and durability.
The price range is wide, so you'll find something that fits your budget.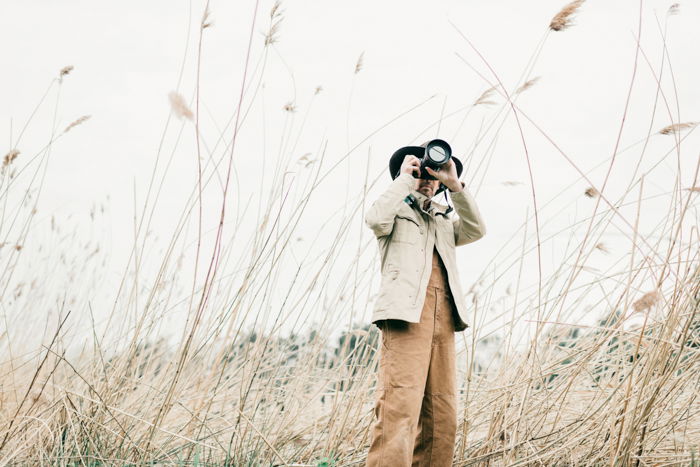 [Note: ExpertPhotography is supported by readers. Product links on ExpertPhotography are referral links. If you use one of these and buy something, we make a little bit of money. Need more info? See how it all works here]
Why Do You Need a Photography Vest or Jacket?
With a vest or a jacket, you might only need a small camera bag, or perhaps none at all. They are ideal when you are photographing in crowds and it would be hard to move with a huge bag on your back.
They are also designed to distribute the weight of equipment equally so that the photographer is comfortable. You don't have to stand with a bag strap on one shoulder for long periods. And they're usually lightweight, which adds to mobility.
Also, you can reach small accessories quickly. Keeping all your memory cards in one pocket and your cleaning cloths in another ensures that you can grab them easily.
This is what makes these vests ideal for wildlife photography. Besides having to move a lot in nature, you also want to be silent. It's quicker and quieter to reach one of your pockets than having to open a bag.
They are also great against harsh weather conditions. They keep you warm. But they protect your gear and your body heat prevents your equipment from getting too cold.
What I also like about them is that they can look professional. If you see people wearing these in any situation, you recognize that they are photojournalists or press photographers.
And last but not least, they can also be hidden. A jacket over a photo vest allows you to keep your gear away from prying eyes.
This vest has enough pockets for all your gear. Maybe a tripod wouldn't fit in it, but you can carry lenses or smaller camera bodies in it. Also, if you are a documentary photographer or photojournalist, you could store your notebook in this.
It has 13 front and 3 inside pockets.
It even has an expandable pocket on its back with a side zipper closure. Here you can fit a sweatshirt or anything else you wish. The D-rings found on both sides allow you to clip small items and carry them without a bag.
You can purchase this photographer vest in three different colors—olive, black, or khaki. Maybe black is more versatile as it fits more situations than others. But with three choices, you can find the one that best suits your style.
It is 55% cotton and 45% polyester, so it's durable.
The Humvee Cotton Safari Vest is 100% cotton, so it's ideal even in hot weather. Along with photography, it can also be used for hiking, camping, or fishing.
It comes with nylon-lined pockets so you can keep your valuables dry. The hooks, D-rings, elastic, and snap epaulet pockets make organizing your gear easy. There are 21 pockets to keep your gear in, so there's plenty of room.
It's available in two colors—khaki and black. The black one might be better for photographing on the streets or indoors. And khaki might be better in nature.
Note that they run large to allow you to stuff all 21 pockets. So if you don't plan to carry a lot of things, maybe try a smaller size.
This west for women is a surprising piece. At first sight, it looks like a simple vest with a clear-cut design. But if you look closely, you can see that it has 42 pockets. Yes, 42!
It comes in two colors—beige and black. You can wear both of them anywhere. They're timeless enough so you can wear them to any occasion.
It's perfect for carrying your camera gear, passport, or tablet. This makes it suitable for travel photography as well.
It has 18 interior pockets that help you keep your valuables safe.
It has small practical features. Things like an eyeglass cleaning cloth, a detachable keychain, and a water bottle holder. It also comes with a hood that can be folded and hidden.
There is even an RFID wallet pocket that prevents credit card skimming.
And last but not least, it has a weight management system. That prevents you from being uncomfortable with the gadgets weighing down your pockets.
This photo vest is a subtle yet fashionable choice. It's 90% polyester and 10% cotton, which means it's lightweight.
There are 11 different colors to choose from. The pockets are well-constructed, but not too big. You probably won't be able to fit your bigger lens in them, but smaller ones can be easily carried.
You'll still need to carry your bigger pieces of equipment with you in a bag or on a camera strap. But this vest helps you by keeping your smaller accessories easy to access. And there is an internal pocket that's perfect for storing your wallet.
If you are looking for a lightweight yet durable photo vest, this might be the one for you. It's also a multifunctional vest. You can use it for fishing, traveling, or any outdoor adventures.
This vest is 20% cotton and 80% polyester. It's moderately waterproof and is quick drying. It won't fully protect you from heavy rains, but it can keep your gear safe in a light drizzle.
It comes with 16 pockets. That's enough space for your personal items and smaller pieces of camera equipment. These pockets are not bulky, so the vest will feel comfortable even if you have to wear it for a long time.
It is available in 14 colors, so it's another vest to offer you more style options.
The North Face Men's McMurdo Parka III is a photographer jacket. This is the perfect photography jacket for colder weather.
It's a really cool-looking jacket that's also practical. It's waterproof, made with a DryVent shell, and it features sealed seams. It also allows water vapor to escape, so it's breathable.
There is an internal pocket to keep your important documents or gadgets safe and warm.
The external pockets are large, so you can fit sizable pieces of equipment in them. It's not going to be enough for carrying several camera bodies or lenses. But if you go outside with one camera, you can easily store everything you need.
Handwarmer pockets are also beneficial. You enjoy your time outdoors more with warm hands. But it also makes using the buttons and menus on your camera easier.
This 100% nylon photo vest is a durable, tear-resistant, and versatile option. It's lightweight, breathable, and washable. You can wear it for any activities from photography to fishing, hiking, or traveling.
It has multiple zippers and flip pockets that you can store any kind of gear in. These pockets have a large capacity, so you can easily carry smaller camera bodies or lenses in them.
You can find pockets on the inside to keep your most important things safe. D-rings also allow for storing things for easy access.
It comes in two styles and 15 colors, so you have a lot of designs to choose from. Photography vests usually don't come in so many colors. So if you'd like to stand out from the others, choose from these color options.
It's even available in fluorescent green. This can be practical in bad weather conditions or other extreme situations.
The creators of this item were inspired by the M-65 field jacket—one of the most iconic utilitarian designs.
The Langly Field has multiple reinforced flap pockets. It has an adjustable hood and cuffs, and it's completely water-resistant.
They offer two unisex designs—one for travel and one for photography. The photo option comes with a photo bundle. It has a lens wipe, lens filter, battery or film holder, cap holder, and memory card holder.
You can wear it anywhere. Whether you have your gear with you or not, this jacket is incredibly stylish and practical. Keep yourself safe from the elements, not only when you are out there photographing.
Conclusion
Photo vests and jackets come in a lot of shapes and colors on a wide price range. But our top pick is the Langly Field Jacket.
If you are a photographer who spends a lot of time outside, you might consider buying one.
Choose comfort over design. Your lenses and cameras can be heavy. If you keep them in your pocket instead of camera bags, it can result in many uncomfortable hours out in the field.
All of these photo vests are great quality, and every kind of photographers can find one for their style.