Capturing that perfect moment takes skill, planning, and the right equipment. Professional wedding photographers know where to be, when, and how to get the most out of their cameras. But, what is the best camera for wedding photography?
Whether you're a seasoned pro or just starting, choosing the best camera for wedding photography doesn't have to be complicated. Here we look at some of the best wedding photography cameras available.
[Note: ExpertPhotography is supported by readers. Product links on ExpertPhotography are referral links. If you use one of these and buy something, we make a little bit of money. Need more info? See how it all works here.]
Best Wedding Photography Cameras in 2021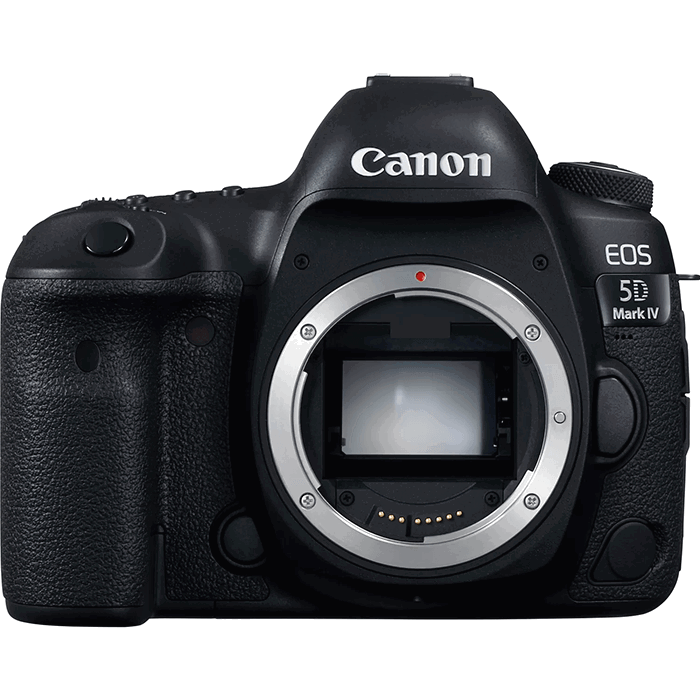 Until the recent surge of mirrorless cameras, the Canon 5D was the most commonly used camera for wedding photography. With its weather-sealed ruggedness combined with its outstanding image quality and battery life, it's easy to see why. The low light performance combined with Canons range of professional L lenses makes for sharp images in as little as moonlight. Like all big DSLR cameras, a 5D with an L lens can weigh about 5lb. If you are a two camera kind of person, you may want to invest in a harness to help spread the weight.
The Canon 5d Mark IV is for professional wedding photographers who value quality and durability over size and weight.
Sensor Full Frame
Resolution 30.4 Megapixel
Autofocus 61 point duel pixel CMOS AF
Low Light Performance EV-3, ISO 100-32000
Speed 7fps
Size 76 x 117mm, 31.4oz
Price $1,945.00
Video 4K with Canon Log wide dynamic range
Extra Features Weather-resistant, GPS, WiFi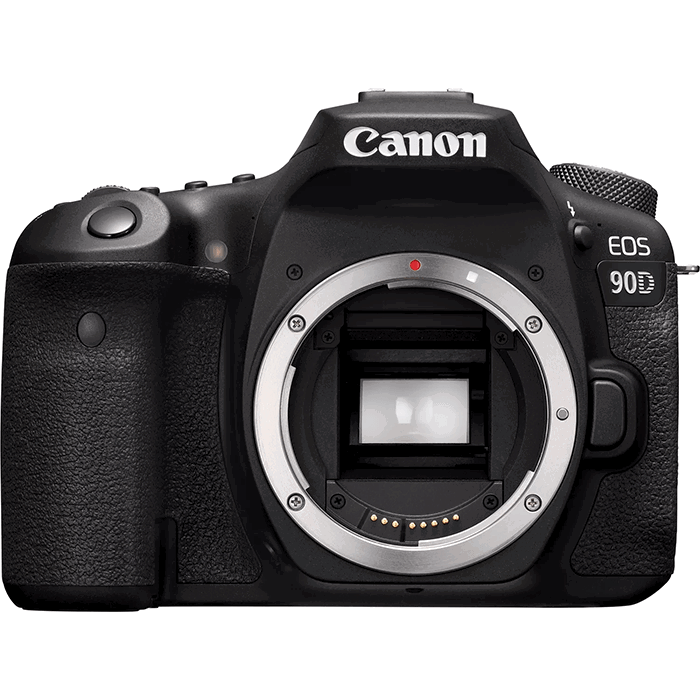 The 90D is the top of Canon's consumer line APS-C DSLR cameras. The body and sensor are smaller than those of the 5D, but so is the price. With its 32.5 megapixel sensor and a 10fps shoot rate, the 90D is an incredible entry-level wedding photography camera. Its handy flip-out screen allows you to use live mode to get creative angles you might otherwise miss, and its compatibility with all of Canons EFS and EF lenses means you can upgrade from affordable to high-end glass.
The Canon 90D is the best entry-level DSLR camera for wedding photography.
Sensor APS-C
Resolution 32.5 Megapixel
Autofocus 45 point cross-type
Low Light Performance EV-3, ISO 100-25600
Speed 10fps
Size 140 x 105 x 77mm, 24.73oz
Price $1,126.00
Video 4K
Extra Features Vari-Angle Touchscreen
Nikon's full-frame DSLR camera may have fewer megapixels, but with a massive 273 point hybrid focusing system and -5 EV low light performance, it more than makes up for it. Professional wedding photographers choose the Nikon D780 for its ability to capture the moment, regardless of the environment. The AF eye detection will lock on and track your subject as they move. All that technology comes at a price, in both weight and dollars.
The Nikon D780 is a Professional wedding photography camera with impressive autofocus capability.
Sensor Full Frame
Resolution 24.5 Megapixel
Autofocus 273 point Hybrid
Low Light Performance EV-5, ISO 100-51200
Speed 7fps
Size 114 x 116 x 76mm, 29.3oz.
Price $2,296.95
Video 4K
Extra Features Duel AF systems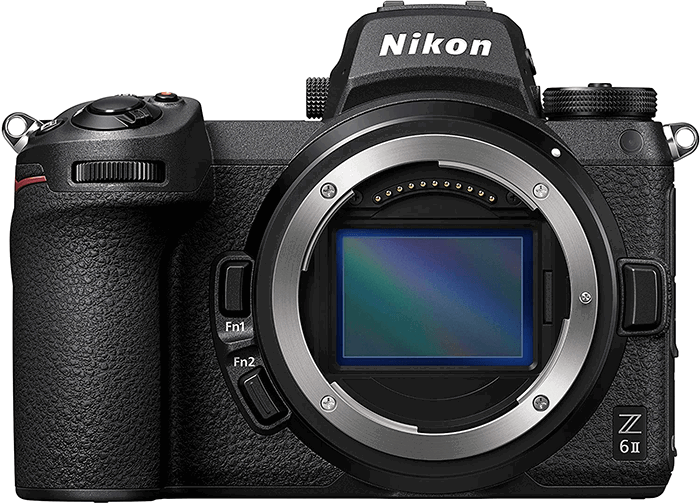 The Nikon Z6ii takes the full-frame, low light capabilities of the D780 and puts them into a mirrorless camera body. Designed for those who also record video, the z6ii will output 10 bit ProRes RAW video files to a compatible ATMOS recorder. This doesn't mean it skimps on the stills. The hybrid AF system is fast and sharp, and the low light performance beats any DSLR camera. If the compact Nikkor Z lenses arent enough, the FTZ mount adaptor gives you access to the whole range of Nikkor F lenses.
This is the best Nikon camera for weddings for the wedding photographer who is serious about entering the world of mirrorless video.
Sensor Full Frame
Resolution 24.5 Megapixel
Autofocus 273 point Hybrid AF
Low Light Performance EV-6, ISO 100-51200
Speed 14fps
Size 134 x 100 x 69mm, 24.9oz
Price $1996.95
Video 4K
Extra Features Mirrorless, ProRes Video, USBC chargeable whilst shooting
The Canon EOS R6 is a mirrorless camera aimed at the professional wedding photographer. Its unrivalled low light performance makes it ideal for those end of the day dance floor moves, and its 20fps means you won't miss that magic moment.
Much like the Nikon Z6ii above, using an EF-EOS R mount adapter gives you access to canons full range of lenses, although you will sacrifice some focusing speed. The Dual Pixel AF uses almost the whole frame to focus, with 1053 AF areas tracking people and animals.
The Canon R6 is a professional wedding photography camera for anyone looking to buy into the Canon brand. The cost of R mount lenses may put existing Canon users off.
Sensor Full Frame
Resolution 20 Megapixel
Autofocus Dual Pixel CMOS AF II
Low Light Performance EV-6.5, ISO 100-102400
Speed 20fps
Size 138 × 97 × 88mm, 24oz
Price $2,585.00
Video 4K HDR
Extra Features Amazing Low Light Performance
Sony is well known for its range of mirrorless cameras. The super-fast focusing with 693 point phase-detection makes the A9 ii their best camera for wedding photography. With its silent shutter and small body, you can unobtrusively shoot those special moments.
The in-body image stabilisation means you can employ analogue lenses with pin-sharp results, giving a vintage look to your work. The focusing and burst rate are both speedy, and the Zeiss lenses produce beautiful Bokeh.
A small camera with a hefty price tag, the Sony A9ii is for professional wedding photographers wanting powerful full-frame imaging capability in a tiny package.
Sensor Full-Frame Stacked
Resolution 24.2 Megapixel
Autofocus 693 point Phase Detection
Low Light Performance EV-3, ISO 100-51200
Speed 20fps
Size 126 x 95 x 63mm, 23.9oz
Price $4498.00
Video 4K
Extra Features Long life batteries, Silent shooting, Upscale video to 8k
For those who like the classic film camera vibe, look no further than the Fujifilm X-T3. Its tiny form houses a very clever crop sensor that manages to rival the full-frame cameras listed above. The body looks and works like a classic film camera with dial controls, and the software has an inbuilt film simulation to give an analogue feel to your photos. The 10-bit video option is a nice feature, but without in-body image stabilisation, you need a tripod or gimbal to get the most out of it.
An excellent mirrorless camera for those starting, those moving from analogue to digital, and those wedding photographers who love that vintage look and feel.
Sensor APS-C X-Trans CMOS 4
Resolution 26 Megapixel
Autofocus Phase Detection over the Entire Frame
Low Light Performance ISO 100-51200
Speed 20fps
Size 132 x 93 x 59mm, 18.8oz
Price $1,499.00
Video 4K 10bit
Extra Features Film Emulation
The Olympus E-M1 is the flagship of the OM-D range. Whilst not as commonly seen as the Canon and Nikon cameras in this list, the E-M1 is a mirrorless camera with a feature set perfect for wedding photography. Olympus have a partnership with Zuiko lenses in much the same way that Sony has partnered with Zeiss.
The ability to focus in extremely low light and its compact, lightweight body make the E-M1 versatile for wedding photography. For video recording, the E-M1 will link to Olympus audio devices like the LS100, enabling you to get the mics close to the action whilst filming from a distance.
A superb choice for wedding photographers who also produce video or those who already have Micro Four Thirds mount lenses.
Sensor 4/3″ live MOS
Resolution 20.4 Megapixel
Autofocus 121 point Phase Detection
Low Light Performance EV-6, ISO 64-25600
Speed 15fps
Size 134 x 90 x 68mm, 17.53oz
Price $1,599.00
Video 4K
Extra Features Links to Olympus audio recorders
Traditionally weddings were shot on medium or large format cameras. The Pentax 645z is the most affordable digital medium format camera today. With a whopping 51.4 megapixel sensor, those posed group portraits will show every detail on every face. In multi-exposure mode, you can combine up to nine different exposures in one image. Multi-Pattern White Balance detects different light sources in the frame and adjusts them automatically.
For serious traditional wedding photography where shots are set up rather than captured on the fly.
Sensor Medium Format
Resolution 51.4 Megapixel
Autofocus 27 point Phase Matched
Low Light Performance EV-3 ISO 100-204800
Speed 5fps
Size 160 x 117 x 213mm, 54.7oz
Price $6999.95
Video 4K
Extra Features Multi-Pattern White Balance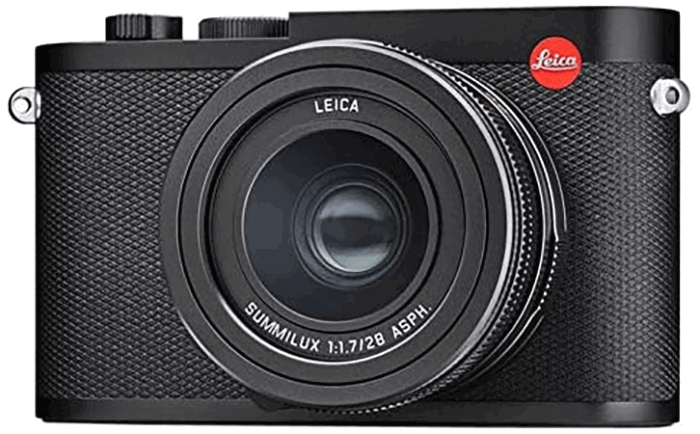 Speaking to wedding photographers who shoot with a Leica Q, they all comment on how it is not only a fantastic camera but how it has improved their photography. With a fixed lens, you may think the Leica Q2 is an expensive way to miss those closeups. But at 47 megapixels, you can afford to crop. Being forced to move around to frame your shot can open up creativity you wouldn't otherwise get using a zoom lens. The sensational 28mm Summilux lens costs over $5,000.00 on its own. Combined with Cinema 4k video capabilities, this camera is the perfect fit for the arty wedding photographer.
Famous Leica quality at a fraction of the price, not for the faint-hearted. If you want to go one step further, Leica do a monochrome version too!
Sensor Full Frame
Resolution 47.3 Megapixel
Autofocus 225 point Contrast Based AF
Low Light Performance EV-3 ISO 50-50000
Speed 10fps
Size 130 x 80 x 92mm, 22.5oz
Price $5,950.00
Video Cinema 4K
Extra Features Fixed Summilux 28mm Lens
Conclusion
When choosing the best camera for wedding photography, it is important to consider the practicalities. Do you want to be looking through the lens or at a screen all day? Will you need two bodies or multiple lenses, and how much will that weigh? Battery life is a big issue with Mirrorless cameras. Will you buy spares, or can you charge at the venue or in your car?
The best camera for wedding photography is one that fits your shooting style. Shoot from the hip, capture the event as a guest? Go for one of the mirrorless cameras like the Fuji X-t3.
If you create video showreels, the in-body stabilisation of the Sony A9 is a great fit, but if you film the whole event, the Olympus E-M1 with its link to sound recording equipment could be for you.
Learn the fastest way to launch a highly profitable portrait photography business with our Profit from Portraits course!