This Sigma 50mm f/1.4 DG HSM Art lens is from Sigma's Art range. The range has many fans and they are known for their sharpness and clarity. They're not cheap, but they might save you money compared with the same spec lens from your camera manufacturer.
With its f/1.4 maximum aperture, this lens is superb in low light. And that's one of the reasons it's my favorite lens for shooting weddings. But is the Sigma 50mm Art lens right for you too? Read on to find out!

Sigma 50mm f/1.4 Art DG HSM
Capture stunning images with this versatile, high-quality lens that offers superior image quality and fast autofocus.
[ExpertPhotography is supported by readers. Product links on ExpertPhotography are referral links. If you use one of these and buy something, we make a little bit of money. Need more info? See how it all works here.]
Overview of the Sigma 50mm f/1.4 DG HSM Art
This is Sigma's second version of this lens, replacing the older 50mm f/1.4 DG EX lens. The Art series was designed to provide a faster and sharper solution than its predecessor with better build-quality and handling. The Sigma 50mm f/1.4 DG HSM Art won the EISA Award for the Best Product Category in 2015, and after 5 years, it still holds its place among the best lenses on the market.
When you pick this lens up, you realize immediately that it's not just some cheap, 3rd-party budget alternative. It's big, it's heavy (for a 50mm lens) and it feels solid. From the photographer's perspective, it can be easily considered as a competitor to the luxury-level lenses of Canon's L-Series, Nikon's ED and Sony's GM-range lenses when judging it just by its looks.
In the box, you'll immediately see that the lens comes with a hood and a protective case with a belt loop. For comparison, the Canon equivalent comes with neither.
This lens isn't designed to be a budget option; it's actually designed to be a step up. Sigma is positioning this lens as a top-of-the-line option for people who want the best.
For this review, we're going to be testing the Canon EF-mount version of this lens on a Canon 5D Mark IV full frame body.
Who is the Sigma 50mm f/1.4 DG HSM Art For?
The lens is designed for the working professional or the advanced enthusiast who wants a fast prime lens and is willing pay for quality at the cost of convenience (this is a large, heavy lens for a 50mm). That's why it's quite ideal for portrait, event or wedding photographers who want a versatile focal length with good low-light performance and shallow depth of field.
Tipping the scales at 815g and measuring 99.9mm in length, the casual hobbyist might find it a bit too much lens to carry around. For comparison, the Canon 50mm f/1.4 USM weighs only 290g. That's why this lens might not be the most ideal choice for a travel photographer.
Key Features
Let's see some of the specifics which makes this lens unique.
Mount and Compatibility
The Sigma 50mm f/1.4 DG HSM is available in Canon EF-mount, Nikon F-mount, Sony E and A-mounts, L-mount and Sigma mount. One nice thing about this lens is that it's eligible for Sigma's mount-conversion service. If you buy this lens and then switch camera systems in the future, they can change the mount for you. This feature keeps this lens a viable option for those who are on the verge of switching to the mirrorless system for instance.
It's worth mentioning that it's not available for Canon RF or Nikon Z mirrorless mount systems (as of January 2021). However, Nikon and Canon both have adapters that will work perfectly well for those systems, so you can mount the 50mm Art on them as well.
The price of this lens puts it in its own category: the Canon and Nikon equivalents are both set at the lower end in the 50mm f/1.4 category. Meanwhile, the Sony-Zeiss lens and Canon's 50mm f/1.2 L lens are both among the most expensive prime alternatives.
The Sigma sits right in the middle, making it the right choice for prosumer users who don't want to break the bank.
Image Quality
Generally speaking, the Sigma 50mm f/1.4 DG HSM brings reasonable resolving power, so it won't break even under the pressure of a high-megapixel sensor. According to DxoMark metrics, it resolves 40 Mpx on a 50.6 Megapixel Canon 5DS R model, which is an impressive score.
To test the lens in real life, I took a series of (so-boring-they-must-be-scientific) photos of a brick wall. This way you can decide for yourself how it performs in terms of vignetting, distortion and sharpness at various aperture levels. While hardly artistic masterpieces, the test shots did give me some interesting results about these characteristics.
In terms of distortion, I didn't notice any barrel or pincushion distortion with this lens at any aperture, as one would expect from a 50mm lens. This is usually the nature of using a nifty-fifty that it will result in close to an invisible error in perspective.
As for sharpness and vignetting, this is where we can see some differences. At f/1.4, there was a noticeable amount of vignetting on this lens. The center was a fair bit brighter than the corners.
On the before image, I used the widest aperture. Then on the after, I stopped it down to f/2.8 and the vignetting faded away almost completely.
Interestingly, there seems to be a slight loss of light when shooting with a narrow aperture, like f/16. I noticed similar results for sharpness: when shot wide open, the center of the lens is quite sharp and the corners, while still very good, are a bit soft in comparison. Sharpness evens out from edge to edge rather quickly as you stop down, and by f/4 there was no difference that I could see. Lens flare is fairly well-controlled.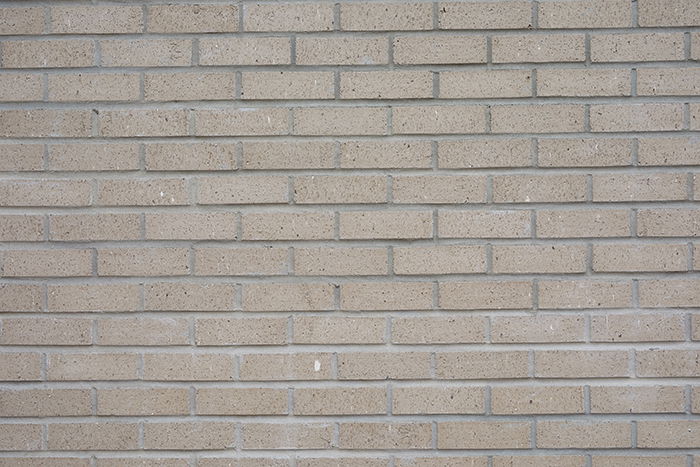 In terms of background blur, this lens features a smooth and even bokeh, which is why this lens can be perfect for portraits. While using a shallow depth of field the impact of the outstanding center sharpness is even more emphasized.
It doesn't outperform such lenses as the 50mm f/1.2 L by Canon but it certainly gives a reason to upgrade if you want to create nice background separation for your main subject.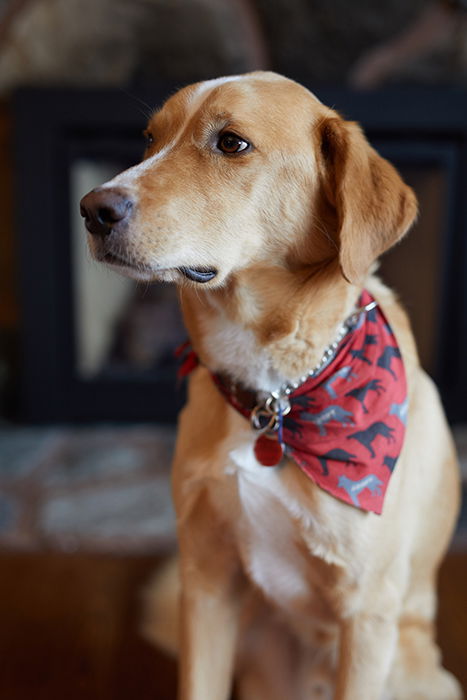 In terms of avoiding flares and chromatic aberration, this lens is a beast. My night shots in Old Montreal did give some flare around blown-out lamp posts, but this is to be expected and the lens handled it well. Chromatic aberration is almost irrelevant when using this lens, which is quite awe-inspiring considering the price tag.
Focusing
The Sigma 50mm f/1.4 DG HSM Art features Sigma's HSM (Hypersonic Motor) autofocus technology with internal focusing, so it's pretty quiet (as one would expect from a higher-end lens like this). It's not completely silent, however, and your on-camera microphone may pick up the focus motor while shooting video.
Focusing itself is pretty fast. Focusing accuracy seems pretty good, but I may simply have had the luck of getting a good copy. Sigma lenses can have back-focusing issues, and this can be corrected either by sending it to Sigma for calibration or by calibrating it yourself using Sigma's USB dock.
The lens features full-time manual focus, with the focusing ring mechanically connected to the lens elements. The ring itself is nice and smooth, and the throw is pretty short.
The Sigma 50mm f/1.4 DG HSM Art will go from its minimum focusing distance to infinity in a quarter-turn. This would only be an issue for someone who needs precise manual focusing, such as for macro photos. The lens does have a distance scale, but it only has depth-of-field markings for f/16.
To sum it up, I've never had any focusing issues with this lens, even when shooting a moving subject. I guess it's the nature of using a Sigma Art lens.
Handling and Build Quality
As previously mentioned, the Sigma 50mm f/1.4 DG HSM Art is a big (for a 50mm) and solid lens. The lens is 99.9mm long, weighs 815g and has threads to accept 77mm filters. This 77mm thread does not rotate after focusing (similarly to the Canon L variant) which is ideal for those who like to have ND and CPL filters on their lens.
It feels well-built and able to handle the stress of daily use that professionals would demand of it. It has a single switch on its left side, used to switch between auto and manual focus.
The lens has a certain plastic feeling, but it's overall, it's a durable lens. The handling of this glass is pretty good as the rubber elements such as focusing ring and the grip provides a steady hold.
One thing that I was a bit disappointed with is the lack of complete weather-sealing: the lens doesn't have the rubber O-ring on the lens mount that most professional lenses have. If I had to shoot in the rain, I'd be more comfortable with a Canon 50mm f/1.2, as it does have that weather-sealing feature.
Alternatives
Since the 50mm focal length has been a standard for decades, there are many alternatives to this lens in many price ranges. There are 50mm f/1.4 lenses in all of the major camera brands, and many of those brands also offer a less-expensive 50mm f/1.8 option.
As the version of the lens that I tested was the Canon-mount, it seems best to mention the 3 options that Canon offers as alternatives: a 50mm f/1.8, a 50mm f/1.4 USM and their top-of-the-line 50mm f/1.2 L. Prices for these lenses range from about $99 to $1450.
You could also choose the Zeiss Otus 50mm f/1.4 if you don't mind spending triple the amount. With prime lenses, it's all about personal preference and the purpose of use and quality requirements.
Verdict
Overall, the Sigma 50mm f/1.4 DG HSM Art delivers what it promises: great quality for the price… but it's not cheap. Still, if you're looking for the best, this lens is a better value than the top-of-the-line equivalents from original camera manufacturers. I've had mine for a little over a year and I'm confident enough in this lens to use it in a professional setting.
| | |
| --- | --- |
| Measurement | Score |
| Build and Handling | |
| Focusing | |
| Image Quality | |
| Miscellaneous | |
| Value for Money | |
| Total Score | |
Sigma 50mm f/1.4 Art DG HSM
Capture stunning images with this versatile, high-quality lens that offers superior image quality and fast autofocus.