Street photography often involves taking photos of people. But is it illegal to take pictures of people? This is definitely something you'll want to know.
Street photography is exciting and popular. But taking photographs on the street isn't always as simple as picking up your cameras and taking photos. When taking photographs in a public place, you need to consider the laws of the country you're in.
Street photography and the law is a complicated subject. But we're here to shed some light on the situation.
Is It Illegal to Take Pictures of People?
In the United States of America, the First Amendment ensures a citizen's right to freedom of expression. Thus, they can express their beliefs without fear of persecution from the government. This includes freedom of the press and the right to public expression.
This freedom is not unique to the United States. For example, in the United Kingdom and other European democracies, people also have a right to public expression. These rights are part of the European Human Rights Act 1998.
This gives street photographers the right to take pictures in public spaces. Photographers can photograph people and buildings provided that they are in a publicly owned area. This includes police officers or government buildings.
We can take the following statement from the Metropolitan Police of England and Wales as an example:
"Members of the public and the media do not need a permit to film or photograph in public places. And police have no power to stop them filming or photographing incidents or police personnel."
Every country is different. But freedom of expression is considered a vital aspect of a healthy and robust democracy. It allows personal freedom and limits the powers of centralized authorities.
Keep Restrictions and Limitations in Mind
Street photography laws grant photographers a lot of freedom in public places. But they aren't unlimited. There are some exceptions and restrictions.
Crime scenes are off-limits to unauthorized photographers. Even if the scene is in a public area, you're not allowed to take pictures. This is because it could affect the investigation. Or the photographer could incriminate themselves.
Certain government facilities are also out-of-bounds. For example, military bases are publicly funded, but they're off-limits to civilians. Unauthorized access would be a risk to national security.
A photographer can shoot on public pavements and highways. But their work cannot disrupt traffic your block footpaths. And they should not act in a way that could be a safety hazard.
Some countries have photography laws relating to the Freedom of Panorama. Specific landmarks and buildings can't be photographed.
Photography is not permitted in the Sistine Chapel. Nor is it allowed at the Uluru-Kata Tjuta National Park in Austalia.
Many countries put significant limitations on photographers. For example, in South Korea and Hungary, you are not allowed to photograph anyone without their consent.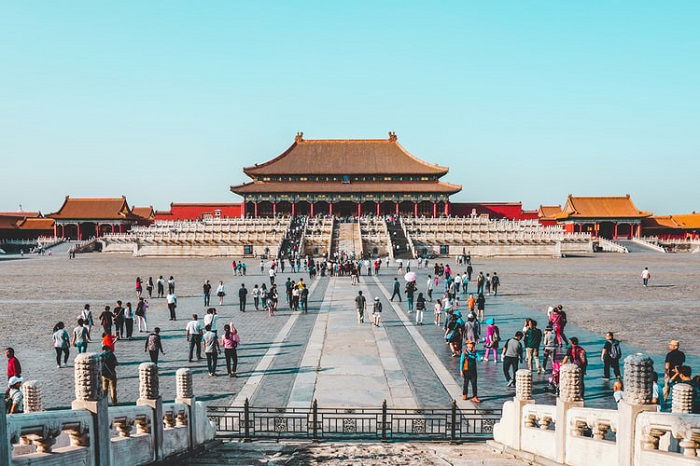 Is There a Right to Privacy in a Public Space?
In other words, is it illegal to take photos of people in public? No. In a public space, individuals have no right to privacy.
For example, a photographer can take a picture of a street scene. It could include many people, and some faces may be recognizable. But if one of those people does not want their picture taken, they have no legal right to protest.
Every street photographer has been approached by a member of the public at some point. They will often ask what they're doing. Or they'll ask not to have their picture taken.
They may have a personal reason they don't want to have their photo taken. The photographer can comply with their wishes if they want. But they are under no legal obligation to do so.
But photographers don't have the right to do as they please. Having a camera in your hand does not give you the right to harass or provoke other people. In England and Wales, this behavior is a criminal offense.
In Texas, there is an "improper photography" statute. This law makes it illegal to photograph a subject without their consent "…with intent to arouse or gratify the sexual desire of any person."
Photographers working in public should keep an open mind and a friendly demeanor. However, if people do approach them, they should be willing to listen and talk. This will help reduce any sense of suspicion they may have.
Use Model Release Forms for Commercial Photography
When it comes to art and journalism, the photographer has the freedom to photograph strangers in the street. But when photography has a commercial purpose, things aren't so simple.
If a photographer intends to use an image for advertising, any recognizable individual in the photo needs to provide a model release form.
A model release form gives the photographer permission to use the model's image for commercial purposes. Without it, the subject can take legal action against the photographer or company.
This is an important consideration for any photographer working in a public space. For example, if they take a photo of a street in New York City, it could contain hundreds of people. And if the photo is for commercial use, they would need a release form from everyone who's clearly visible.
Public locations are often used in fashion photography. And most of the time, they will be using professional models. But they need to be aware that any person featured in the picture should sign a release form. For example, a makeup artist or fashion designer who is also shown in the image alongside the professional model.
Is a Model Release Form Needed When Displaying and Selling Photographs?
Displaying and selling photographs is a commercial activity. It's how many photographers make a living. But selling your work does not make it commercial photography.
Photography has a commercial purpose if the intent is to sell or advertise a product. Not when the photograph itself is the product.
It means street photographers don't need model releases from people in their photos. Their work is still considered artistic rather than commercial.
Take Care When Photographing on Private Property
If you're heading out to do some photography, you need to stay on public property. The main streets of cities and towns are for public use, so you're free to shoot photos. Roads and parks are also publicly owned.
Photographing people is not permitted on private property. You can't take your camera onto a private estate and start snapping away. The same applies in places of business, such as hotels and restaurants.
In these places, the photographer will need permission from the owner. If you are shooting without permission, a security guard can tell you to stop.
These photography laws aren't crystal clear. For example, a photographer can take a photo of people in a restaurant through a window. As long as the photographer remains on public land, they are within their rights.
Private houses are different. Even if a photographer is on public land, they cannot take a photo through the window of someone's home. We all expect privacy in our own homes. And there are privacy laws to protect that.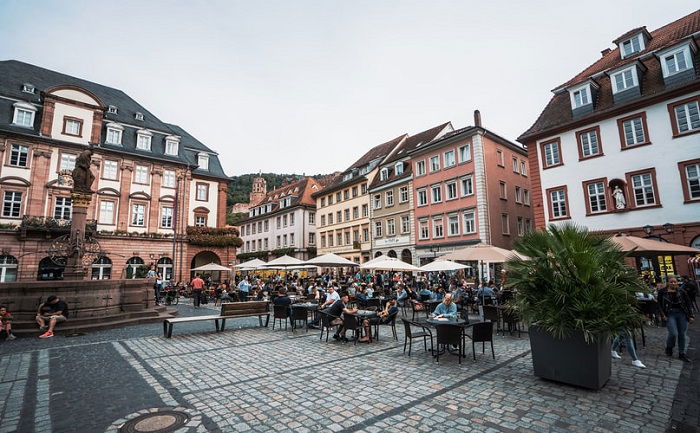 What About Privately Owned Public Spaces?
Street photographers have to be extra careful these days. Many spaces seem public but are actually privately owned.
There are parks, squares, and sections of city high streets that are no longer owned by the public. For example, a beautiful park may be open to the public. But it could be owned by a company (perhaps Skynet or InGen!).
With people moving freely, they give the appearance of a space owned by the public for the public. But now, many of these areas have been privatized. And the land is now privately owned.
For photographers, this means laws relating to freedom of expression do not apply. The owner can ask law enforcement to remove them. Some places have private security.
Photography Laws by Countries
Here are some resources we've gathered for you to check the photography laws and regulations in different countries.
Australasia
North America
Europe
Asia
Conclusion
It's always good to know your rights, especially if you're a photographer. But, you also need to know what you can and can't do when it comes to photography laws.
The First Amendment and the European Human Rights Act grant private citizens the right to express themselves publicly. And this includes photography. But remember, these rights are not unlimited.
Every country (and even every state in the US) has its own laws around street photography. So do your research before you travel anywhere. And if you are confronted, always be open and honest.
Ultimately, is it illegal to take pictures of people? That depends on a lot of things and it's always best to check local laws before shooting.
If you're an aspiring street photographer, check out our Photography for Beginners eBook to master the basics.