If you're looking for a place with unparalleled beauty and endless photo opportunities, look no further than Venice. This Italian city is one of the most photogenic destinations in the world, and offers photographers a wealth of subjects to capture. Here are some tips on how to achieve the best Venice Photography.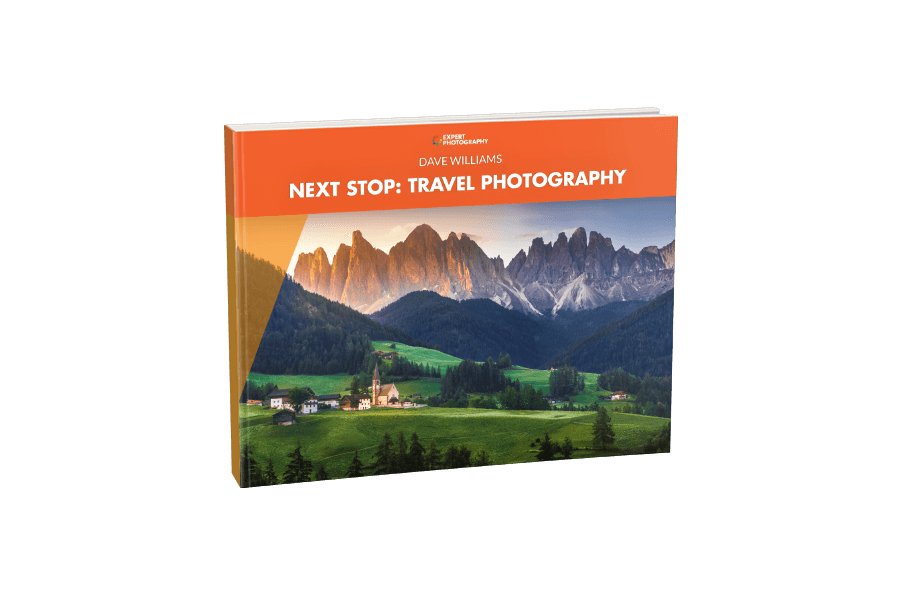 Next Stop: Travel Photography
Are you looking for inspiration for your Venice photography? Our eBook and Cheat Sheets can help you capture stunning travel photos with practical tips and post-processing instructions.
Venice Photography: The Best Time to Capture Pictures in Venice
Venice is a beautiful city to visit, and it's for this reason you'll not be the only one eager to see the sights. It's also a city that can have some oppressive summer heat and humidity, so when is the best time to be here?
As with the majority of places, if you can visit during the low season, you'll enjoy Venice with far smaller crowds. It's also worth being the early bird, and seeing the city before the majority of tourists arrive.
You should also check when certain events, such as the famous Carnival of Venice, will be. You won't avoid the crowds. But these events will provide you with a lot of unique Italy pictures.
10. Academia Bridge
This bridge is found towards the eastern side of the Grand Canal. It's the last place where you can cross the canal by foot on this side of Venice.
It's the view you'll get from this bridge that will bring you here. Some preparation in terms of when you visit will be needed. Depending on the type of photo you wish to get, you can visit at different times of day.
There is a standard composition that is hard to get away from. Using a panoramic frame, or perhaps a lensball could give you something with a bit of a twist.
Sunrise
This is perhaps the best time to visit this location. You'll almost certainly have the bridge to yourself at this time. You can choose your spot on the bridge to get the best composition.
The sunrise will come up behind a set of buildings on the north bank. The angle will change depending on the time of year you visit.
It's important to balance the light across the frame. To do this, use graduated neutral density filters for the sky. Bracket your images followed by digital blending, or a combination of filters and blending.
Blue Hour
The next best time to visit is during blue hour. You'll see the building being lit up. And you can capture boat light trails as the river taxis move up and down the grand canal.
You'll need a sequence of 30 second exposures to capture boat light trails. These trails move through the scene much more slowly than car light trails.
That means merging several photos together to complete one light trail that runs through the canal.
Mid-Afternoon
Visiting this location when the daylight is behind you, and lighting up the buildings you wish to photograph is another option for this location.
Choose a day with some interesting cloud coverage to add extra interest to the sky. Use a circular polarizing filter to add more vibrancy to your scene.
Look Away From the Basilica di Santa Maria
It's easy to get carried away with the magnificent view looking down the grand canal towards Basilica di Santa Maria della Salute. The view looking in the other direction isn't bad either.
A great time for this is right after sunrise when the golden light catches the building on this side of the canal.
Capture some of the river traffic as well, to add more interest to your photo.
Best time to visit – Sunrise, but there are other options too.
Location – Academia bridge
9. Piazza San Marco
Not far from the Academia bridge is the main square in Venice, and it's another place you'll certainly want to photograph. The downside is that it's almost always packed with tourists. This makes it difficult to get a clean photo.
Your best chance to photograph the square without the crowds is to arrive very early in the morning. That means sunrise, or just after sunrise.
You're going to be photographing against the light, so you'll need to use graduated ND filters. You can also digitally blend your image in post processing if you've bracketed your images during the time you took the photos.
Use the arches – The arches that surround Piazza San Marco provide great frames for your photo, or they can provide leading lines.
Architectural details – There is a lot of amazing architecture in this square. Visiting in mid-afternoon might mean crowds, but it also means well-lit architecture.
Doge's Palace – To the side of San Marco's basilica is the Doge's Palace.
Campanile Bell Tower – The tall bell tower is a good focal point for your images, but can also be climbed and provides a great vantage point.
Venice floods – While miserable for many, flooding provides an opportunity for photographers. Take some great Italy pictures without the tourists! If you're lucky, you might even get a reflection photo of San Marco's basilica. Use a circular polarising filter to enhance any reflection that might be present.
Best time to visit – Early morning before the crowds arrive, late evening for the golden hour sun.
Location – Piazza San Marco
8. The Waterfront Near Piazza San Marco
One of the iconic pictures includes, of course, the gondolas of Venice. Head to the promenade along Riva Degli Schiavoni, and you'll find lots of gondolas to photograph.
The ideal view shows Chiesa di San Giorgio Maggiore in the background. This makes a real picture postcard. A good time to photograph here is late evening, and into the blue hour.
You can use long exposures to flatten the water, and show a little movement in the gondolas as they bob up and down.
If you're lucky, you'll get an interesting sky, with some color coming across the sky from the sunset.
Best time to visit – Sunset, and into the blue hour.
Location – The waterfront area
7. San Giorgio Maggiore
This is an island beyond the eastern end of Canale della Giudecca. It's a prominent landmark, and will likely be the focal point of the photo you take from the waterfront near Piazza San Marco.
It's a small island dominated by its Church and bell tower. The island is well worth visiting to see this church, and you'll find it a lot less busy than other areas of Venice.
Arrive late in the afternoon to see the church lit up with nice golden hour sunlight, and then as the sunset begins look back towards Venice.
The dome of Basilica di Santa Maria della Salute makes a great focal point. Wait for some interesting clouds to form as a backdrop to this.
You can either silhouette the buildings against the skyline, or use digital blending to balance the light across the scene.
Best time to visit – The golden hour, and then sunset.
Location – San Giorgio Maggiore
6. The Rialto Market
It's easy to get carried away with all the architecture in Venice, and to miss the people. It's become even harder to find people in Venice who aren't tourists.
One such place you can visit is the market, a good place to practice some street photography. The best time to visit the market is first thing in the morning. You'll see the vendors setting up their tables.
Hang around a little longer and you can catch some of the first customers of the day. On one side it's a fish market, and on the other they sell fruit and vegetables.
You'll want to take a selection of street photos with a decent prime lens, a 50mm or perhaps a longer focal length.
To the side of the fish market you can find some steps, at the top of which there is a nice vantage point looking down onto the market.
Best time to visit – In the morning as the vendors set up their stalls.
Location – Rialto Market
5. The Backstreets of Venice
The joy of visiting Venice is getting lost. There are so many nooks and crannies to this city, each with many great photography opportunities.
The San Palo and Dorsoduro districts are great areas for this, as there are less tourists.
So what photos are you looking to take in these areas?
Piazzas – Venice is full of these little squares. They're great for street photos.
Detail photos – The decay of Venice is what give it the romantic feel. Look for fading and peeling paint. Traditional doors, or windows with shutters also make good detail photos.
Street photos – As mentioned the piazzas make good places for street photography. You can also look for nice moments on the small alleys, and bridge crossings found throughout the city.
Canal photos – Beyond the grand canal that dominates central Venice, you'll find many more smaller ones. It's these that often capture the imagination, and the camera. Look to capture leading lines up to a canal bridge. Elements like gondolas navigating the canal, or people walking over a bridge will look nice.
Best time to visit – Mid morning onward.
Location – San Palo and Dorsoduro
4. The Grand Canal
The central waterway that runs through Venice is the grand Canal. You'll see this on numerous occasions throughout your stay. And you'll probably use river taxis that run up and down this busy canal.
There are several places you'll photograph along this canal. One such place is the Academia bridge, which is talked about earlier in this article.
The advantage the grand canal has over the small canals is that you'll be able to capture a bigger scene.
Look to take photos from a bridge, or one of the banks of the canal. You'll want to photograph passing gondolas, the many buildings, and general life on the river.
The Rialto bridge – One of the most beautiful bridges in Venice, is the ornate Rialto bridge. The bridge itself is often busy with jewelry traders. Photos of the bridge are trickier to get from a good angle. Look for an unobstructed view from a riverbank, or perhaps try your luck from a river taxi.
A Gondola ride – Taking a Gondola ride is one of the main highlights for many people. You'll be able to take photos from the canal, and from a lower perspective. You can also take photos of the Gondoliers, as they navigate you through Venice.
Best time to visit – This depends on which direction you're photographing from. The morning and evening golden hours are great times to photograph.
Location – Grand canal. Note google maps is a little misleading. The Canal curving waterway that runs through the center of Venice is the largest Canal.
3. The Bridge of Sighs
This bridge is found on the canal running along the back edge of the Doge's Palace. It's a small bridge that sits above a canal that's often busy with passing gondolas. It's one of the iconic Italy pictures you'll want to get during your time in Venice.
It makes more sense to compose the photo in a vertical format, as this emphasizes the line of the Canal. The vertical composition also means there's less dead space on the left and right of the frame.
Beyond that, wait until an opportune moment of capture presents itself with a passing gondola. As this photo is often taken from Ponte della Paglia, variation of the photo is difficult.
You could look to use long exposure, using a tripod and an ND filter. Framing the bridge of Sighs using architecture from Ponte della Paglia is another option.
Best time to visit – In the evening, so you don't get strong shadows on the walls.
Location – The Bridge of Sighs.
2. Murano
Beyond the main island of Venice, there are lots of other islands to explore. One of these islands is Murano, most famous for its glassware.
It's an island well worth visiting, and photographically there are two main things you'll want to cover.
Glass making – You'll not be allowed to take photos inside the glassware shops, but there are other possibilities. A lot of shops will have a glass making demonstration, and during this you can take photos. It's another chance to show a human side to life in Venice. You'll also find various glass statues on the island, which can make good main subjects for your photography.
The terracotta colored buildings – The island itself is like a mini Venice, though the buildings here are all various shades of red. This in itself makes for attractive photography, and photos that look distinctly different from other photos in Venice. You can get a nice contrast of these buildings against the blue sky.
Best time to visit – This island doesn't get so busy, so any time in the day. The golden hour and blue hour would are especially nice.
Find out the glass making demonstration times, and visit to see one of these.
Location – Murano.
1. Burano
A little farther away from Murano is Burano, which you can visit as a day trip after seeing Murano. This island is absolutely full of color, which makes it an amazing place for photography.
Whether you enjoy photographing the architecture, use the colorful backdrops for portrait work, or go for some street photography, Burano is a great location for you.
So how best to capture Burano in your photography?
Blue hour – A great time to be here is during blue hour, just as street lights are lighting up the buildings, but before those lights over power the photo. Look to capture that deep blue color against the colorful buildings in your frame.
Reflections – Like many places in Venice, all the water gives you the chance for reflections. That's certainly the case in Burano. The canals are not too wide either, so the water is often still and perfect for reflection. Make sure you have a good quality wide angle lens with you to capture the reflections.
Architecture –  As with the rest of Venice, the architecture is great for photography here. In Burano you'll want to capture all the colorful buildings. The canals are good places to take these photos, but so are the Piazzas you'll find on the island.
Best time to visit – Late afternoon, and stay till blue hour.
Location – Burano.

Festivals in Venice
In addition to the architectural appeal of Venice, there are also some special times of the year to visit. These are the festivals, when you'll be able to see even more of the culture present in Venice.
If you can, it's worth planning your time in Venice around one of these events.
Carnevale – This is the biggest attraction in Venice, and you'll have to deal with the crowds because it will be one of the busiest times in Venice. This is the time you'll see all the beautiful Venetian masks, so get your portrait lens and get the perfect Italy pictures!
The Biennale – The bi-annual event is a great time to see more culture in Venice. It coincides with other events such as the Venice film festival.
Vogalonga – A chance to see the canals full of rowing boats, a unique sight you'll not be able to enjoy at other times of the year. This kind of spectacle makes for great photography.
Conclusion
If you get your planning with Venice wrong, you'll have a hard time getting the best pictures from there. Having read this guide, you'll be ready, and you'll have a list of photography locations you can get to make the very best Italy pictures.
Have you visited Venice before? What was your experience of being in this magical city? We'd love to see your images from previous trips.
Whenever you do decide to visit Venice, you'll now be ready to get the best photos you can!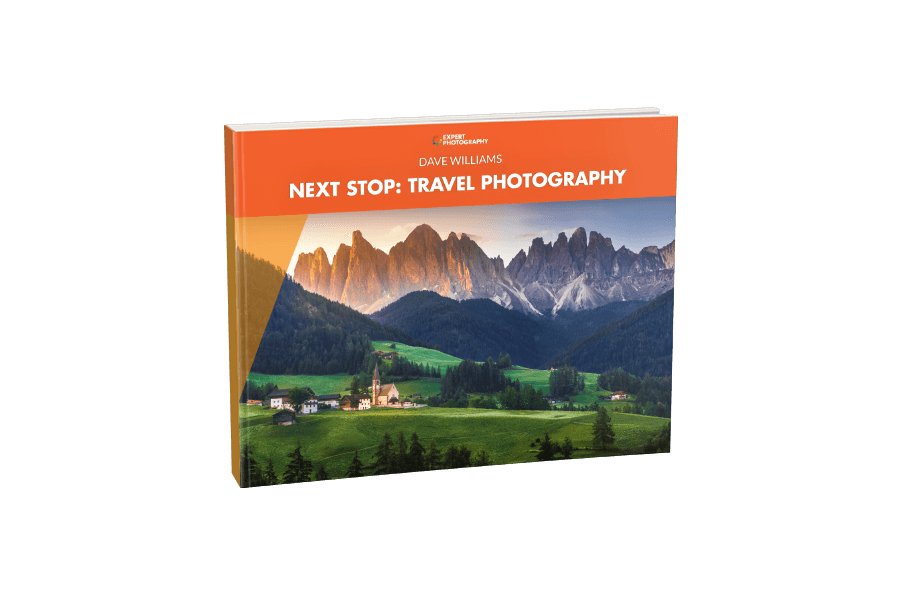 Next Stop: Travel Photography
Are you looking for inspiration for your Venice photography? Our eBook and Cheat Sheets can help you capture stunning travel photos with practical tips and post-processing instructions.