There are many Adobe After Effects alternatives you can choose from. We list a few great apps for you. We provide features to look for in ending software. And finally, we give you our top recommendations.
Adobe After Effects is an industry standard for video editing software. It allows traditional video edits. And you can create Hollywood-level visual effects (VFX). But After Effects (AE) isn't for everyone.
Its subscription-based plan deters users with lower budgets from getting it. Some don't like it because of its steep learning curve. And, of course, a few simply don't like the workflow and interface it offers.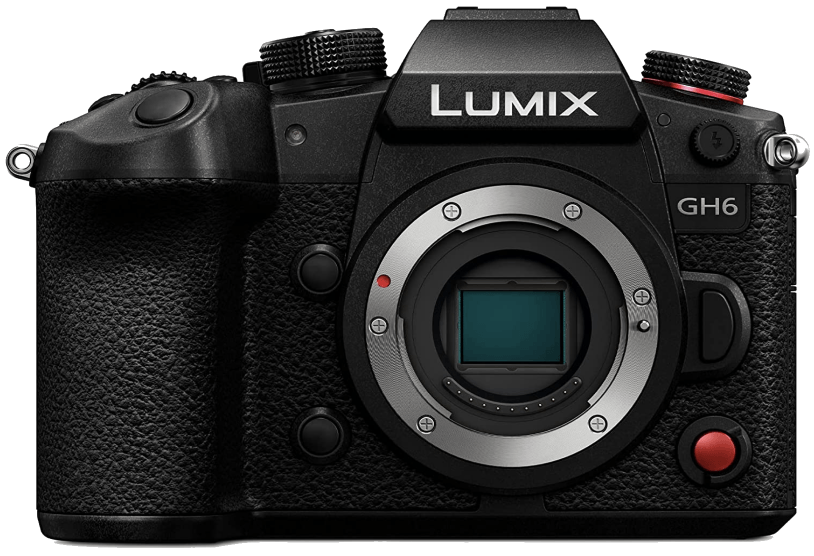 This powerful camera is the perfect choice for videography. It offers stunning image quality and top-of-the-line features.
10 Best Adobe After Effects Alternatives
Let's go through the best After Effects alternatives on the market. You have to pay for many of them. But some have free versions, and there is a range of prices. Plus, there are fully free versions that low-budget filmmakers will love.
Jump to the end if you want to know what to look for in video editing software. We also list our top recommendations.
Blackmagic Design is among the leading manufacturers of cinema cameras. So their video editor, Blackmagic DaVinci Resolve, is also of professional caliber. It's such a potent After Effects alternative. And plenty of big Hollywood productions use it.
Unlike Adobe After Effects, Da Vinci Resolve is it's completely free. It has everything you need for a typical video editor. This includes color grading, visual effects, and even motion graphics. And you don't even have to worry about watermarks when exporting your files.
There is also a professional version of DaVinci Resolve called DaVinci Resolve Studio. It includes dozens of advanced features, including a compositing app, Fusion. It has powerful tools that rival and exceed that of Adobe After Effects.
Fusion is perfect for creating 2D and 3D visual effects. But it also has many other features, including virtual reality and compositing. Its earliest iterations date back to the '80s. And it has been used in countless television shows and big-budget movies.
You can find Fusion within the free version of DaVinci Resolve. But you can only use it for a limited time. So if you're a working professional, you must buy Studio ($295) since it already includes Fusion.
Nuke is one of the most potent After Effects alternatives out there. It has been used in movies like the recent Jurassic Park releases and TV shows like Game of Thrones. There are incredible visual effects in those two examples. And they should be enough to convince you of this motion-graphic software's power.
Nuke is part of an ecosystem. It includes Nuke Studio and Nuke X. This powerful software not only rivals Adobe After Effect's visual effects. But it exceeds them in many aspects.
This, too, is professional-grade visual effects software. So Nuke is capable of creating highly detailed 3D VFX. It can also handle complex compositing projects efficiently. This program was specifically designed for professional VFX teams. It's the best option for those collaborating with various visual effects departments.
Unsurprisingly, Nuke packages cost tens of thousands of dollars. But they also offer a cheaper rental option for the visual effects software. Of course, the word "cheaper" here is relative. Because even leasing the app would still amount to thousands of dollars.
Thankfully, it also offers packages for students, non-commercial users, and indie filmmakers:
Technically, Cinema 4D is only used to create and animate 3D objects. So we can only partially compare it with Adobe After Effects. But as far as creating visual effects is concerned, this program is a force to be reckoned with.
Cinema 4D offers various tools for creating realistic visual effects. It lets you do parametric and volume modeling. It adds photorealistic textures. It sculpts 3D objects. And it can also generate motion graphics. The latter features realistic movements and reacts to light as natural things would.
Cinema 4D is such a dynamic 3D program that Adobe After Effects even includes Cinema 4D Lite within the app. This Lite version in AE has limited functionality. But it offers enough tools for the editor to create stunning visual effects.
Of course, you don't need After Effects to use Cinema 4D for videos. You can also use this program with other compatible video editors.
The downside of Cinema 4D is that you must subscribe to use it. Unfortunately, it's more expensive than Adobe Creative Cloud. Regardless, it's still one of the best Adobe After Effects alternatives. Especially if you intend to create complex digital renders for your videos or movies.
This Adobe After Effects alternative has extensive video editing tools. It can do anything from cinematic color correction to customized 3D particle emitters. It's a product of Maxon, the company responsible for Cinema 4D. That alone is enough to convince you of its capabilities.
So what exactly does Red Giant have to offer? Let's start with the Magic Bullet. This plugin lets you color-correct and even retouch your footage. And that's without even leaving your timeline.
It also has professional VFX tools. These enable you to add anything from realistic lens flares to compositing shots. Of course, Red Giant also has the Universe plugin. It lets you create different looks, including replicating VHS and 16mm aesthetics.
But perhaps the most potent tool Red Giant offers is Trapcode. It can create powerful 3D simulations and effects. You can use it to create various elements, such as fire and smoke. It can even replicate fluid particles and 3D surfaces.
Red Giant is a standalone video editing suite. But you can also use it with Adobe After Effects to get the best of both worlds. It's a win-win situation… especially if you use Adobe After Effects but want the versatile effects from Red Giant.
The downside is that the subscription for Red Giant is more expensive than Adobe Cloud. But it's a worthy investment for professionals who want magical visual-effect plugins.
Search for homemade 3D short films online… You'll most likely stumble upon dozens of videos made using Blender. It's one of the most popular Adobe After Effects alternatives. And it delivers mind-blowing computer-generated visual effects!
This Adobe After Effects alternative is an open-sourced 3D program. So you can use it without any cost. Now you may think that it has limited features, as is the case with most free software. But it will surprise you! It's a robust system that lets you create visual effects. And its results can compete with big-budget movies.
Remember that Blender was primarily built for creating 3D video effects and graphics. But it also comes with a video sequence editor, which you can use for cutting and splicing live footage.
Perhaps the only downside of using Blender is that it can be complicated due to its long list of features. For the uninitiated, its user interface can be pretty intimidating. But thankfully, Blender also has free tutorials. And there's a thriving community of artists online. They share tips on how to get started on this powerful Adobe After Effects alternative.
Are you intimidated by the steep learning curve of After Effects? You can consider using Apple Motion to create visual effects. Think of it as iMovie for digital graphics. Well, that's oversimplifying it. But Motion is one of the most user-friendly graphics-based video editors.
So what makes Apple Motion special? It can do many of what Adobe After Effects can do. You can use it for creating 3D titles, 3D motion graphics, and motion tracking. It can even do advanced green screen compositing and add effects to 360 videos!
But the main difference between Apple Motion and Adobe After Effects is the ease of use. This Adobe After Effects alternative has a more straightforward user interface and workflow. It's easier for a beginner to understand.
Moreover, Apple Motion only costs $50. And you only have to pay for it once. It comes with free updates, so you can be confident you get the latest features. And it even works on Windows! Now that's quite a bargain considering all the advanced functions it offers.
Although you can use Adobe After Effects as a video editor, it's not best suited for this function. Its primary purpose is to create visual effects.
So if you want a more streamlined editing workflow, you must use AE and Adobe Premiere. But using two editing programs can be quite a hassle. It not only interrupts your workflow but also disrupts creativity.
Thankfully, Hitfilm Pro comes to the rescue. This Adobe After Effects alternative features a non-linear editing interface. So if you're used to the look of regular video editing apps, Hitfilm's setup feels familiar.
Hitfilm Pro offers over 875 visual effects presets. They let you do everything from motion tracking to creating particle effects. And what makes this Adobe After Effects alternative even better? It allows you to drag and drop presets into your editing timeline.
You can get a free version of Hitfilm Pro to test all its tools. The only catch is you'll have to deal with a watermark if you try to export your edit. So it's best if you buy it instead.
Hitman Pro costs a little more than $300. Sure, that's a bit steep for most people. But consider all the subscription fees you don't need to pay after it's on your computer. Plus, it has a user-friendly workflow. So you don't have to worry about Adobe After Effect's steep learning curve.
Do you find Adobe Premiere Pro lacking in features? And do you also consider Adobe After Effects a little too challenging? Then it would be best if you considered using Filmora Pro instead.
Filmora Pro is a unique After Effects alternative. It perfectly balances a traditional video editor and visual effects software. It's the best choice for editors who have limited digital effects experience. It's great for those who need to incorporate some VFX in their work from time to time.
So what are the features that Filmora Pro offers? Of course, you can expect it to do what most capable video editors can. It can composite green screenshots, stabilize video footage, and color-correct clips.
But it can also do advanced effects. This includes motion tracking, adding dozens of animated effects and titles, and masking. It doesn't have complex 3D effects like Adobe After Effects. But it certainly has all the features filmmakers need in most scenarios.
You can try out a free version of Filmora Pro. But buying an annual or perpetual plan to unlock all its features would be best. If you want constant updates, the yearly option is for you. If you're satisfied with the current iteration of this video editing suite? Then consider getting the perpetual plan instead.
Now I know what you're thinking. Another subscription plan? Yes, it may be subscription based, but it only costs less than $100. And if you get the perpetual plan, you technically buy the entire package for less than $100!
If you love free, open-source programs, take a look at Natron. It's a 2D and 2.5D digital compositor with a rotoscope, 2D tracking, motion editing, and keying.
Natron isn't capable of creating 3D visual effects. But as we mentioned, it can do 2.5D, which is technically 2D that mimics 3D. If you use complex VFX, there may be better options for you.
But if you're a beginner or even a curious expert, Natron could be for you! This free app can do a lot with such limited parameters.
Working with 2.5D is more forgiving than 3D… especially if you're still getting into visual effects. And with enough creativity, you can quickly get spectacularly realistic results from Natron.
If you're curious about what Natron can do, look at their sample reel on YouTube. As you can see, its inability to work with 3D isn't as restricting as you think, especially for free visual effects software.
Since it's an open-source program, Natron's development depends on user input. And admittedly, its evolution has been slow. Plus, its features still need to be improved after all these years.
But if you're on a budget, Natron is still one of the best After Effects alternatives. It's a competitive compositing tool,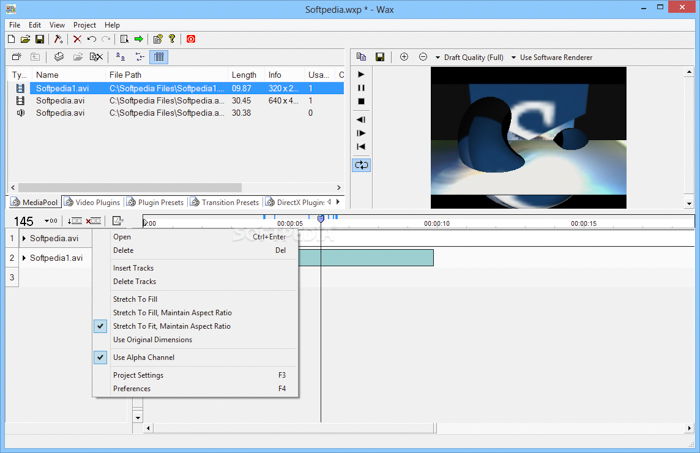 We'll be honest: Wax's interface feels like an old Windows 95 program. And it's all because it's an older app from the 2000s. But at least it has all the elements you need to learn video effects and digital compositing.
Wax offers many functions like other After Effects alternatives. This includes rotoscoping, generating 3D models, and creating textures. And it also has more basic functions, such as keying, compositing, and motion tracking.
Wax can do other After Effects alternatives, such as rotoscoping, generating 3D models, and creating textures. It's also capable of more basic functions such as keying, compositing, and motion tracking.
This program is appealing to beginners. It has dozens of VFX presets you can load directly into video clips. Sure, some of them may be of poor quality. But they teach you how to work with digital effects.
Wax 2.0e is free software, so you have nothing to lose if you want to try it. You can use it as a standalone video editing app. But it's also available as a plugin for Vegas, Premiere Pro, and other video editing programs.
If you use this app with these video editors, its outdated interface won't be as bothersome. And it's helpful if your experience in generating digital effects is limited.
5 Factors to Consider for an After Effects Alternative
Not all editing apps are created equal. So it's best to know which factors to consider in a powerful After Effects alternative. Let's examine some of the main features you must consider when choosing a video editing suite.
Cost: Subscribing to Adobe Creative Cloud, which includes After Effects, can be expensive. So it only makes sense that your After Effects alternative should at least be cheaper. If it's not, it should at least offer something more than After Effects.
Compatibility: There are many "fit factors" to consider when looking for a video editor. Can your After Effects alternative work with your computer hardware without issues? Is it compatible with your device's graphics card, processor, and RAM? Of course, you must also determine if it works with various video files like MP4 or AVI. And if you have a cinema camera, you must ensure that the editing software you chose can edit RAW video data.
Editing Features: There are dozens of editing programs to cut and splice footage. But how many of them let you replace the green screen, add graphics, or even execute motion tracking? For an After Effects alternative, you need to have advanced features that equal or surpass that of AE.
User Interface: A great video editing app needs to have an easy-to-use interface. Once you open it, you should recognize where to drag and drop your files and where to cut and splice them. But more importantly, it also needs intuitive visual tools… especially when creating more advanced effects like motion tracking and compositing.
Performance: It's one thing for an editing program to say it has advanced features. But it's another to see how well it performs the tasks you want it to do. When you edit graphics-heavy clips, does it slow down? Or does it take too long to render your files? Thankfully, most apps have free trials that let you test-run their program. So test some apps before committing to buying an After Effects alternative.
Conclusion: Best Adobe After Effects Alternatives
The DaVinci Resolve (and DaVinci Resolve Studio) is the best After Effects alternative. Both apps have comparable features that span traditional video editing and generating visual effects.
But the advantage of DaVinci Resolve is that it has a free version, which is enough for most video editing applications. And if you want more features, you can always get the DaVinci Resolve Studio.
You have to pay a one-time fee. But at least you can skip paying for it like with Adobe Creative Cloud.
Other Adobe After Effects Alternative Recommendations
Of course, there isn't only a single video editing software that can satisfy every editor's needs. So we're adding a few recommendations to help you determine the best option.
Best Free Alternative to Adobe After Effects: Blender may have a steep learning curve. But unlike other options, it's completely free with no strings attached. And once you learn it, a new world of creative possibilities will open up.
Cheap Alternative to Adobe After Effects: Apple Motion
Best Professional Option: Nuke is prohibitively expensive for most people. It's the type of program that top productions use. It has all the essential tools large teams need to create Hollywood-level visual effects. Check out their free student version and the less expensive non-commercial and Indie packages.
Best All-Around Editing Suite: Red Giant takes care of all your needs with neat tools. You can use it for regular tasks such as editing and color-correcting footage. But you can also use it to generate intricate 3D yet realistic effects.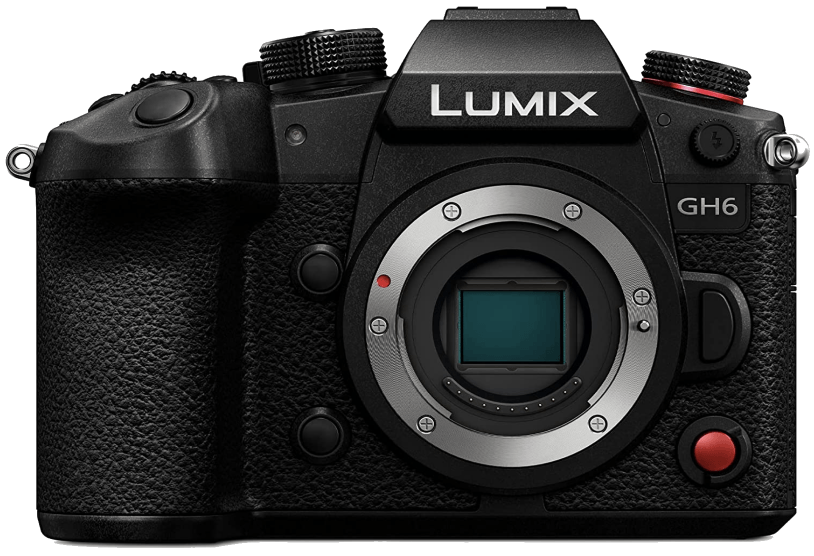 This powerful camera is the perfect choice for videography. It offers stunning image quality and top-of-the-line features.