If you're a photographer who uses a Canon camera, then you know that having a remote shutter release is essential for getting the perfect shot
But with so many different options on the market, it can be hard to find the best remote shutter release for Canon.
That's why we've put together this list of the 10 best remote shutter releases for Canon cameras, based on customer reviews and our own personal experience
So whether you're looking for a budget-friendly option or something more high-end, we've got you covered.
[Note: ExpertPhotography is supported by readers. Product links on ExpertPhotography are referral links. If you use one of these and buy something, we make a little bit of money. Need more info? See how it all works here.]
Why Do You Need a Remote Shutter Release For Canon?
Before we start, let's answer why a camera remote control is necessary for photography. The main reason why most people get a remote is so they can shoot self-portraits. You can stand a few feet away from the camera and trigger the shutter from afar with a remote.
Apart from self-portraits, remotes are also helpful in a variety of technical photography. Photographers use them all the time to create long-exposure images or time-lapses.
When doing long-exposure photography, touching your camera could introduce a camera shake. Even minute movements caused by pressing the shutter could produce blurry images.
Using a remote shutter release allows you to avoid camera shake. Since you don't have to touch your camera anymore, you can ensure your images won't look blurry.
What Are the Different Types of Camera Remotes?
The two main types of remotes are wired and wireless. The former sends signals to your device through a wired connection. The latter allows you to take photos either by radio or infrared signals. For modern cameras, you also now have the option to use Wi-fi or Bluetooth versions.
Wired Camera Remote Control Options
These days, wired remotes aren't as popular as wireless versions. They can be cumbersome because they have cords, and you have to attach them physically to your camera. But what makes them great is they don't suffer from interference. Since the signal comes directly through the wire, you don't have to worry about missing a shot.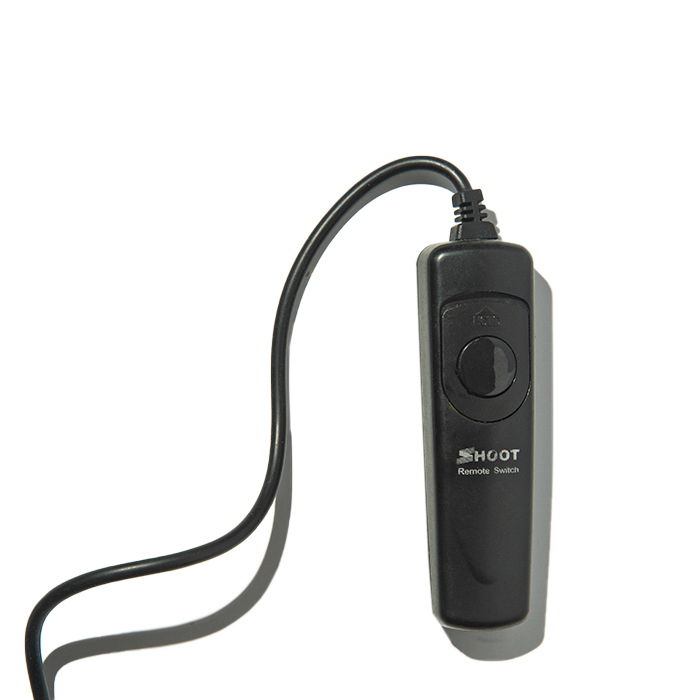 Wireless Camera Remote Options
As mentioned earlier, there are so many types of wireless camera remote controls. They vary from simple infrared triggers to more complicated Wi-Fi versions. We'll discuss four wireless remote below to help you figure out what may be the best camera remote for you.
1. Infrared Remotes
The most common type of remote is the infrared trigger. It's not only affordable, but it's also compact and easy to use. It's has a single button, and it sends out infrared signals that communicate with the sensor at the front of your camera. Infrared remotes are the cheapest and most common wireless triggers.
2. Radio Remotes
This is the best camera remote to use if you need to trigger your camera from a long distance. You see, an infrared option only works if you're a few metres from your camera. And you also need to be in the line of sight with the camera sensor to activate the shutter.
But a radio version lets you trigger the shutter several metres away without having to see the camera at all. It typically comes with an external receiver you attach to your camera. Sure, it's not as compact as the infrared options. But it's reliable and offers more features.
3. Wi-Fi and Bluetooth Remote Controls
A lot of modern cameras now come with Bluetooth or Wi-Fi capabilities. That means you can now activate them using your smart device.
It allows you to trigger the shutter
wirelessly
and change various settings on your camera
.
4. Intervalometers
Of course, there are also special camera remote controls with intervalometers.
These devices have timers that trigger the camera at certain time intervals, perfect for time-lapse photos
. They're so precise that you can set them to go off every few seconds or every few hours.
The 10 Best Remote Controls
If you think about it, there's nothing too special about the Amazon remote. It has a simple plastic body with a large button in the middle. But what makes it great is the fact that it's cheap and it does its job well. Even if you're
just
a beginner, you'll know how to use this remote shutter release immediately. All you have to do is press the button (the only one it has) to activate your camera's shutter from a distance!
If you want a hassle-free remote control for your camera, then the RC-6 is for you. It has a minimalistic design with a single button you press to activate your camera. But despite its simple design, it lets you take photos with a delay, which is perfect for selfies.
It also works with your camera's bulb mode that makes it useful for long-exposure photography
.
The Nikon ML-L3 is Nikon's
equivalent
of the Canon RC-6. It also has a single-button setup but is a bit narrower than its Canon counterpart. Apart from the design, it also boasts a delay and is bulb mode compatible. It's a bit more expensive than third-party infrared remotes. But its brand name offers the reliability you won't get in other brands.
This wired remote is compatible with the Lumix S Series cameras. Even though you have to tether it to your device, its slim outline makes it easy to carry around. It comes with an extension cord in case you need to trigger your shutter from a longer distance. It also features a shutter lock, making it perfect for creating time-lapses.
This remote shutter for Canon cameras looks like its infrared counterparts. But this Bluetooth device has more functions than other basic remote camera controllers out there. Apart from the shutter button, it also has a switch that allows you to adjust the autofocus. And did we mention it lets you zoom in and out as well?
This slim radio trigger kit is packed with plenty of features. It allows you to activate various shooting modes from single to continuous. It also has an intervalometer that lets you shoot time-lapse photography. And the excellent part is that it has a backlit screen that enables you to check your settings in the dark.
The Pholsy wireless remote has a sleeker profile than other radio controls. Apart from the main shutter button, it also has a button to activate a 3-second delay. This fantastic device supports all shooting modes from single to continuous shooting. It even works with your camera's autofocus, which is helpful for selfies.
This radio-enabled remote can communicate with your camera up to 100 metres away. That's why it's perfect if you're doing time-lapse photography in hard-to-reach places. But even if you can't use its wireless capabilities, it also doubles as a wired remote. So you can use it without worrying about interference or misfires.
Most professional Nikon DSLRs don't have infrared sensors, such as the D850 or the Nikon D6.
Consequently
, cheaper infrared remotes don't work on them. If you are looking for a non-infrared trigger, the WR-R11a/WR-T10 is the perfect option. It's simple to use, and it works with radio signals. Apart from triggering your camera, it can also activate your Nikon flashes
remotely
!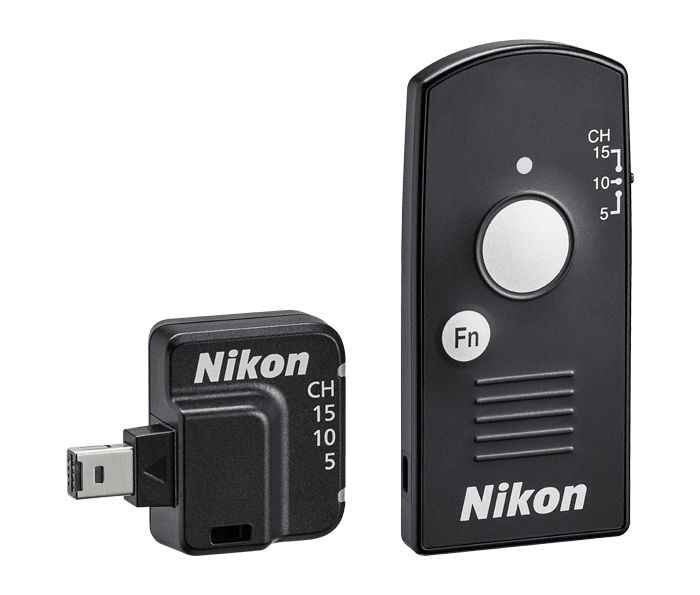 This remote trigger lets you control your DSLR through your smartphone via Wi-Fi. That means you can change all sorts of settings from aperture to ISO using your smart device. But what makes this such a helpful device is that it's compatible with
just
about any DSLR. In other words, you can turn an old Nikon D7000 or a Canon Rebel into a Wi-Fi-enabled camera with this gadget.
No matter what camera you use, remember that tons of camera remote controls are compatible with it. As you now know, remote triggers vary
wildly
in price and features. Do your research and figure out why you need a remote in the first place. An infrared trigger is all you need for general use. But if you are a technical photographer, consider investing in radio remotes instead. We hope this article helps you find the best camera remote controls for your photography!
Are you looking to create stunning time-lapse movies? Check out our 
Total Time-Lapse
course to capture beautiful moments of motion with your photography.