A camera remote is an essential part of your kit. There are clear benefits to using one, and they have a wide price range. There is something for everyone, where the more expensive models have more features.
These are also called wireless triggers, shutter cables, remote triggers or wireless shutter releases. They all have the same task; helping you create the sharpest image possible.


[Note: ExpertPhotography is supported by readers. Product links on ExpertPhotography are referral links. If you use one of these and buy something, we make a little bit of money. Need more info? See how it all works here.]
What Is a Camera Remote Control?
A camera remote control is a way to capture images without having to touch the camera body. To do so could cause camera shake, even if you are using a tripod. This is true when we are using a long exposure or slow shutter speed.
Scenes with movement are where you are going to use a camera remote the most. Portrait photography is an area where it is also useful. It allows the photographer to step away from the camera, and direct the model properly.
For other photographic areas, time-lapses and astrophotography would be lost without one. An intervalometer might prove more useful. That camera remote will have specific settings and buttons for things such as frame rates and intervals.
These remote controls come in two versions = wired or wireless. The wired versions are always cheaper due to the technology used, but the wireless models do have a limit to the usable range.
This can be anywhere between 5 m and 180 m.
A camera remote is useful in many different areas, and you can always benefit from using them. Make sure one is in your kit.
The 6 Best Camera Remote Controls
With six ideas, it is difficult to find ones that work with all camera brands. I have included one that will work for most, if not all digital camera brands.
As Canon, Nikon, Sony, and Fujifilm are the biggest, they have dedicated spots on our list.
The CamFi is a great device to work with. It not only acts as a camera remote, but it lets you capture and transmit your images to a WiFi device. Smartphones and tablets can be used to review your images and edit on the move.
Through this connection, you can create powerful time-lapse images. It has the flexibility to set the shooting interval time and the photo count.
On top of this, it works seamlessly with raw images from both Canon and Nikon DSLRs.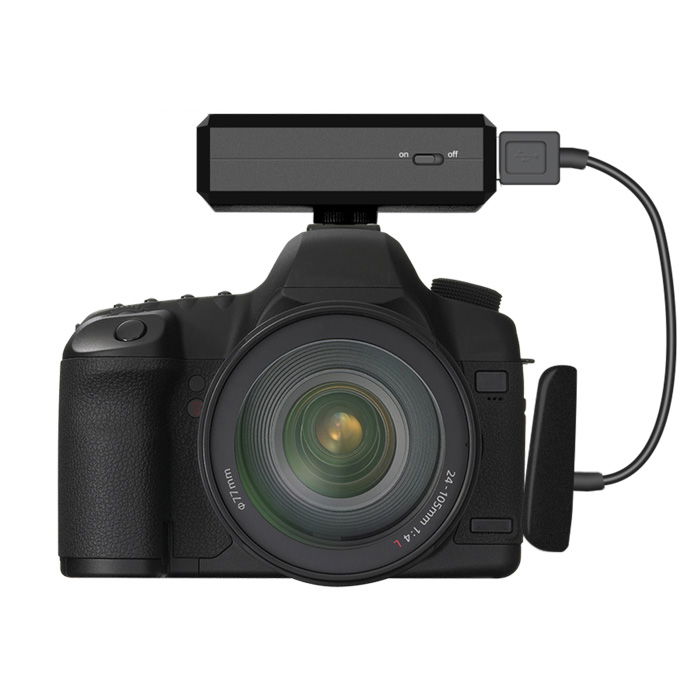 The Vello Shutterboss II is a camera remote specifically for Sony cameras. It is wired and will give you 85 cm to play with. That should be enough to move around the camera freely when capturing continuous bursts.
This device also acts as an intervalometer. It gives you access to functions such as self-timer, exposure, interval, and number of shots. The screen is also backlit for those nighttime photography shoots.
The battery will last between 60 and 720 days when swapping between continuous and standby modes.

The Panasonic remote control is an authorized and authentic Lumix shutter release for the Lumia S Series of digital cameras.
It is a wired shutter release cable that allows you to shoot continuously, or wide open for long exposures.
As it is wired, you are tethered to your camera, which reaches a maximum of 80 cm for the connection cable.
Luckily, you also get a 2 m long extension cable. This allows you to sit somewhere warmer on those cold nighttime time-lapses.

The Hanel remote shutter is a wire shutter release with a 2 m long cable. The benefit with this shutter release cable is that it comes with a locking mechanism, perfect for continuous shooting.
This is a great addition to your time-lapse photography kit.
There are many Fuji compatible cameras, such as the X-T1, X-T2, X-T10. For a complete list, have a gander at the link here.

The Nikon ML-L3 is an infrared wireless remote control. It will allow you to capture scenes of up to 16 ft (5 m) away, which is perfect for your nighttime astrophotography shoot.
It offers an immediate release mode and two-second delay mode.
And, it's compatible with the Nikon D7500, D3400 and many more, which you can find here.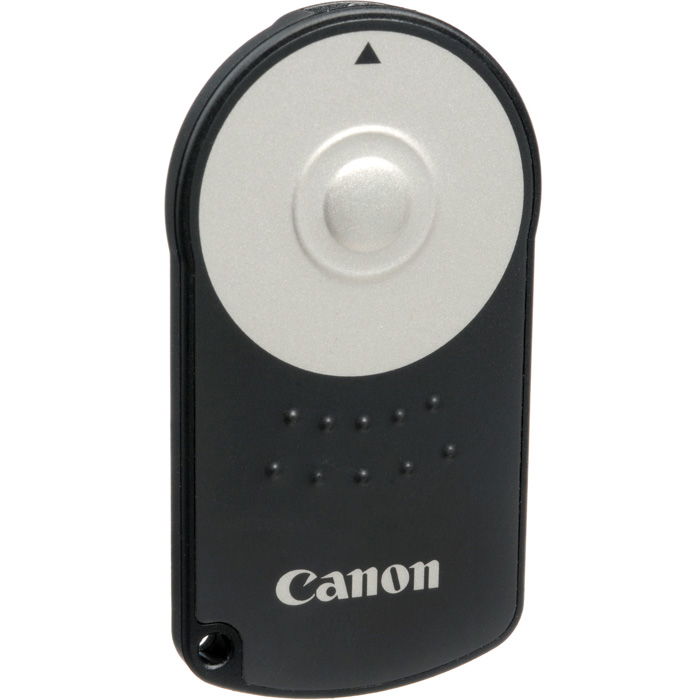 The Canon RC-6 is a wireless remote control, letting you capture scenes of up to 16 ft (5 m) away.
The minimalist design is nice and fits well in the hand.
It has two features, allowing you to change between an immediate or two-second delay and will work well in Bulb mode.
For a list of compatible cameras, check here.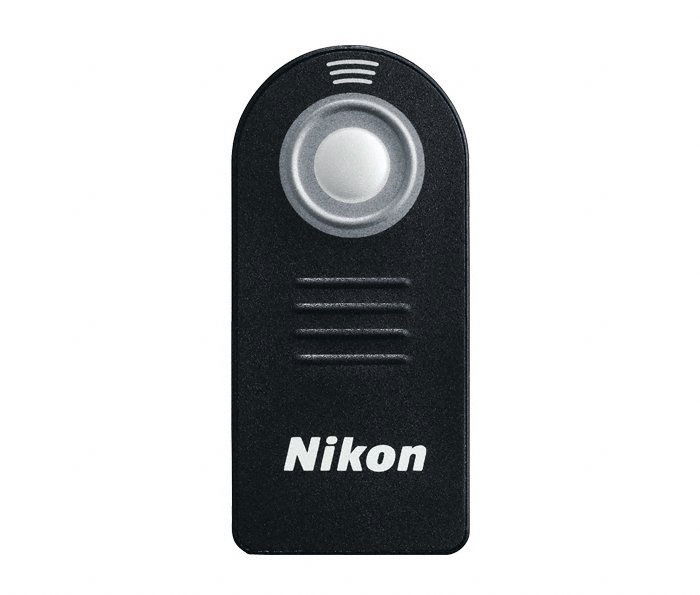 Due to the nature of GoPro cameras, their smart remote is an absolute must. This camera is tiny, so it can literally be placed anywhere.
It's not a problem to place this on your head, chest or hanging upside down from a ceiling above a live band.
It probably isn't accessible once you place it. A smart remote is a great idea to start and stop recording when your arms can reach. It will also allow you to HiLight and tag key recorded moments.
A maximum of 50 cameras at a time can be used and from a maximum distance of 600 ft (180 m).
And the best thing is that you can wear it as a watch!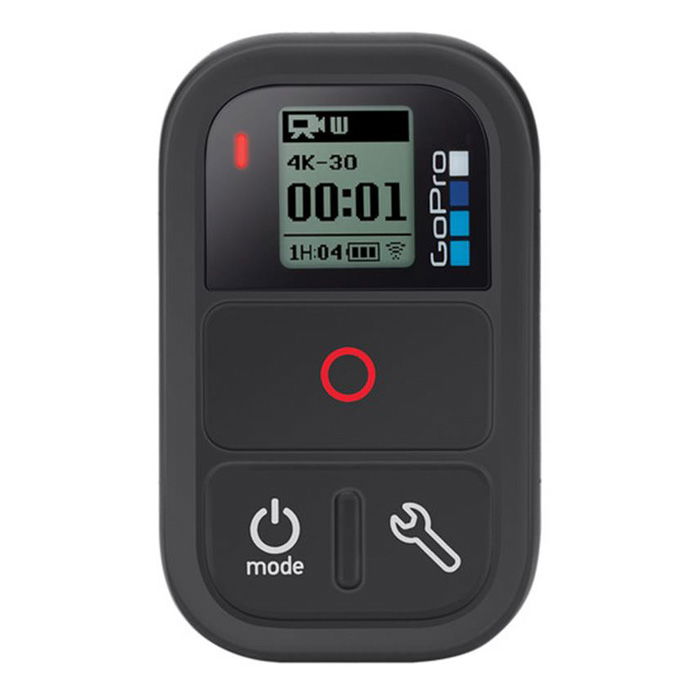 Want More? Try Our Beginner Photography Course
Do you want to master the basics of photography so that you can take stunning photos in any situation?
If you don't know which settings to use, you will often miss capturing beautiful moments.
But cameras are complicated and it's hard to know where to start. That's why we created this course.