InPixio says that their no-frills photo editor emphasizes usability and a clean interface. They have added some AI tools to their Photo Studio 11.5 for Windows. This includes sky replacement, which is often handy to have.
So, let's start this review by introducing InPixio Photo Studio 11.5, and then exploring some of the features that have been added to the Pro version. By the end, you should know whether this approach to photo editing in Windows is the one for you.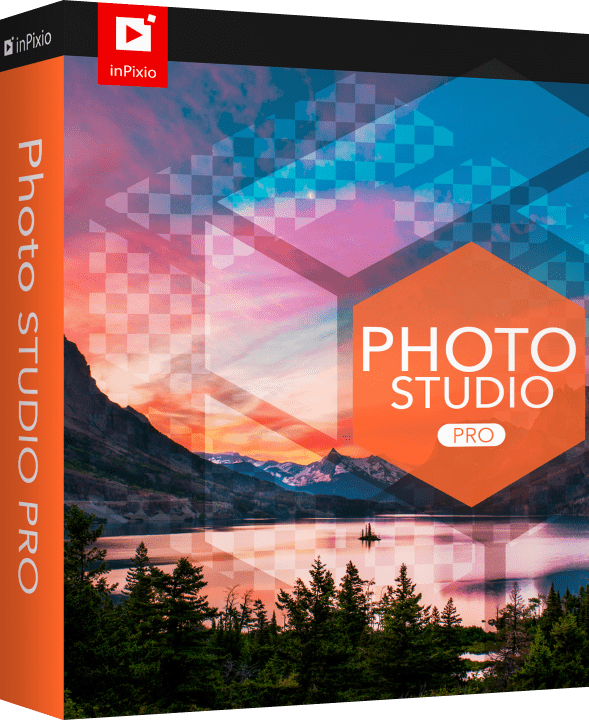 With its usable interface and simple solutions, it's ideal if you want to spend more time taking pictures and less time editing.
Buy from inPixio
[ExpertPhotography is supported by readers. Product links on ExpertPhotography are referral links. If you use one of these and buy something, we make a little bit of money. Need more info? See how it all works here.]
Introducing inPixio Photo Studio
You are in for a treat if you are new to inPixio Photo Studio. This program is a smooth photo editing program that is intuitive to use. The designers thought about the features photographers need to make their photos pop. They have made these tools accessible and easy to use. You can remove objects, replace skies, and add textured overlays. The auto-correct tool is a quick way to make amazing photos. As they say on the website, 'You no longer have to be a Photoshop expert to create perfect photos!'
In 2019, inPixio rebranded their software from Photo Clip to Photo Studio. The current Windows version combines three programs that functioned separately in the past—Photo Editor, Photo Cutter, and Photo Eraser. The photo editing software is now packaged into one program, Photo Studio. The IOS version still consists of three separate programs.
This inPixio review will look at three additional stand-alone photo editing programs—Photo Focus, Maximizer, and Eclipse. With the current update, two programs function as plugins and can be accessed directly from Photo Studio. But these programs are only available for Windows users. The Ultimate version consists of the combined Photo Studio, Photo Focus, and Photo Maximizer.
Each program also has a standard and a professional version. The pro version includes all the features. The standard version has fewer tools.
Audience
In terms of photo editing, the inPixio Photo Studio is like Adobe Lightroom, Luminar 4, and ON1 Photo Raw. But the lack of a Digital Asset Management (DAM) system puts it in the same market space as Photoshop Elements.
inPixio Photo Studio is for the casual photographer who does not want to spend a lot of time post-processing photos. In all, this photo editing software lets you get to the heart of creative photo editing quickly without advanced tutorials.
Version 11 for Windows of inPixio Photo Studio combines editing, erasure, and photomontage tools into an all-in-one workspace. You can also replace skies with the pro version and add creative blur. The software will quickly auto-correct your image, suggesting the best temperature and exposure settings. It improved the cut-out tool and made erasing objects faster. You can also batch process photos saving time if you have many images from the same photoshoot.
Key Features: Photo Editor
Getting Started with inPixio
Opening the inPixio photo editor, you can see the company is all about intuitive software with a clean interface.
inPixio Photo Studio will open JPEG, PNG, TIFF, and BMP files. The new version also supports more raw file formats. In Windows, you can open multiple images for batch processing. Select Open and navigate to the image you want to edit. You are ready to go—no fussing with import or moving files. inPixio populates the filmstrip with other images in the folder. This lets you switch to other photos easily.
You have the option of using the Easy or Advanced workspace. The Easy workspace limits the tools to only the most essential. When you are ready for more, change to the Advanced workspace to access all the editing tools. You can also customise the workspace to show only the tools you use the most. This option is only available on Windows.
Your image appears in a large photo editing workspace on the left. The tools appear on the far right of the workspace. Each opens a control panel with buttons and sliders that change elements of your image. Along the top, you have the option of showing a full version of your image or before and after comparisons.
Auto-Correct & Presets
One of the new features in the pro version is one-click image correction. The program analyses your scene and adjusts colour and exposure. This will give you a big head start on your photo editing for many images.
The inPixio photo editor also includes dozens of presets to help you quickly find a style. Some of the presets include textures. You can also create your own presets. Advanced adjustments also include Styles or LUTs. These let you change the lighting style or add a colour cast.
Adjustments
The Adjustments panel is the heart of any photo editor. The tools will look familiar to users of other programs like Adobe Lightroom. You can adjust components like exposure, contrast, highlights, clarity, saturation. Each adjustment has a slider. Move the slider to the right to add more of the effect. Move it to the left to reduce the effect. Most sliders work on a percentage scale which is not intuitive. For instance, it is unclear what 100% contrast means in real terms. Above the editing panels is a histogram icon. This feature is missing from the IOS version.
Object Removal & Cloning
inPixio Photo Studio makes it easy to erase unwanted objects from your images. Remove power lines, clutter, or people. The erase tool has only gotten better with the release of version 11. Simply highlight the object you want to remove. Click erase. If you want more precision, use the clone tool to choose pixels to replace the object. The tool worked well on the test images, and it worked quickly. The result was not seamless, but it was a good start. The clone stamp refines the removal.
Sky Replacement & Background Removal
Version 11 of inPixio Photo Studio includes sky replacement. Replace background and sky replacement are different tools icons. But the principle is the same. Click on the sky or background to remove it. The inPixio photo editor works well even around fine details. But you have tools to fine-tune and smooth the edges. You can replace the background with one of the skies or backgrounds included in the software. Or upload your own.
With sky replacement, inPixio Photo Studio adjusts your photo's lighting and background blur to match your new sky. The results are on par with On1 Photo Raw or Adobe Photoshop. You can refine the look with the tools provided to make the transition more natural. The reflected sky is not replaced. But Photoshop's sky replacement tool also does not recognise reflections.
The background replacement tool lets you change the background. But you can also blur the existing background or replace it with a solid colour. One limitation is that you can't move the background or the subject. Removing the background makes a cut-out of your main subject. You can use this cut-out in a photomontage.
Textures & Frames
Two tools overlay features onto your image—texture and frames. Texture overlay collections include Light Leak, Film, Geometry, Grain, Bokeh, Double Exposure, Material, and Space. Simply select a texture. Then adjust opacity and blend mode. Film simulates old, damaged film. Geometry adds patterned overlays. There are some cool effects. But customisation is limited. You cannot change the position of elements like light flares. Also, the textures are not additive. You cannot build one on top of another for a more complex effect.
Frames overlays can add class to your image. You can do everything from adding a simple stroke to something worthy of a holiday card.
Filters and Metadata
New to inPixio Photo Studio version 11 is the ability to rate and filter images shown in the filmstrip. Right-clicking on an image opens a set of quick-edit tools. You can auto-correct, rotate, and add metadata. You can flag, rate, or colour code your photo for future access.
The ability to add metadata is new to inPixio Photo Studio 11. It is not yet available in the IOS inPixio photo editor. You can add a title, description, and copyright information. You can also add tags to help you find the image again later.
PhotoMontage
inPixio Photo Studio makes it easy to create a photomontage. Use the cut-out tool to select subjects from different photos. Then put them together. Add text and a sticker, and you have created more than just a photo. inPixio includes many backgrounds, formatted text, and images to get your imagination started. The text options are basic, but they get the job done.
Additional Photo Editing Software
If you like Photo Studio, inPixio makes other programs—Photo Maximizer, Photo Focus, and Eclipse HDR. New to the Windows version 11 is the ability to use Photo Maximizer or Photo Focus within the Photo Studio workspace. The programs open as plugins. But each program also functions as a stand-alone program. Included are tools similar to the inPixio photo editor. The following programs are available only for Windows.
Photo Maximizer
inPixio Photo Maximizer cleans blurriness and pixelation from a small image. You can crop tight and maintain clarity and sharpness. Photo Maximizer also functions as a denoise program, removing grain due to low light or high ISO. You control the percentage, resolution, sharpness, and the algorithm used.
Like the inPixio Photo Studio, there is a standard and pro version. The pro version includes zoom presets, has enhanced sharpness, and the noise-reduction module. Plus, you can batch process multiple images.
This tool is similar to Adobe Photoshop's Resize filter. But unlike Photoshop, the program does not make your image larger. It may be useful for very low-quality images. But I could not see a difference in the test images.
Photo Focus
Photo Focus fixes soft focus or motion blur. You can add creative soft focus where you want it and intensify the sharpness. There are five focus presets—Sharpen, Architecture, Landscape, Macro, and Portrait. But there are no other controls. You can also add a tilt-shift effect to give your scene a miniature look. The pro version includes customised artistic blur and vignetting.
The photo editor also includes basic editing tools like Adjustments and Crop. These help you edit the photo without leaving the program. Unfortunately, I could see no difference in the test images. Topaz Sharpen AI is a better option.
Eclipse HDR
The Eclipse HDR photo editor lets you create an HDR look with one click. There are lots of presets. You can keep your image realistic or create surreal effects. The software lets you merge three or five exposures. Or you can make an HDR look with just one photo.
HDR Pro includes advanced tone mapping and a colour equalizer. You can relight your scene. Change the colour of the lighting or even switch day to night. The pro version also includes a denoise tool that removes any artefacts created by the HDR process.
Eclipse is not part of the inPixio Photo Studio Ultimate bundle and must be purchased separately.
What inPixio Does Not Include
inPixio Photo Studio does not have a digital asset management (DAM) system like Adobe Lightroom. There is no library. This means that you cannot catalogue and organise your images within the program. Photographers with thousands of images may find this a serious limitation.
Also missing from the inPixio photo editor is an editing history. You can undo the previous edit or reset all the edits. But you cannot step back to a previous point in your editing.
Mac vs. Windows Product
inPixio Photo Studio 11 has many great features, including AI, to make the most of your images. But only for photographers using Windows. This inPixio review would be incomplete without a discussion of the differences.
The Mac version featured on inPixio's website is light years behind the Windows product. The programs are the same price, and it is not clear from the website what features are missing from the IOS version.
The IOS photo editor remains separated into three different programs: Photo Studio, Photo Cutter, and Photo Eraser. You can make cut-outs, erase the background, and add textures to your images. But you have to do each step in a separate program.
Also, there are no local adjustment options or perspective tools. You cannot add keywords or filter images. Selecting a preset or a texture gives unpredictable results, sometimes different from the preview. The IOS version does not include the new advanced AI features of version 11, like sky replacement. Plus, there are no tutorials or help menus.
There is a noticeable lag in processing and problems with crashing. I tested the Windows program on a mid-level PC with a 1.6 GHz, i5 Intel Processor, and 8 GB of RAM. The program performed well. inPixio should perform well on relatively recent computers. The test Mac had a 2.8 GHz, i7 Intel processor with 16 GB of RAM. The Mac should have performed better, but it did not.
Mac users may want to look at On1 Photo Raw or Adobe Lightroom for a preferable photo editing experience. The additional photo software like Photo Maximizer and Eclipse HDR is only available for Windows.
inPixio Pricing
To use inPixio photo editing software, buy a subscription yearly. While the program is not free, it is less expensive than comparable subscription-based photo editing programs like On1 Photo Raw, Capture One, and Adobe Lightroom. The cost is about half of what you pay for Adobe Lightroom.
There are two versions of the program—Standard and Pro. The pro version gives you more features and is worth the upgrade.
The Windows version of inPixio Photo Studio gives you a lot of photo editing power for your money. The IOS version, which costs the same, is not on the same level.
You can try out the Windows software free for five days. This is more restricted than comparable programs. Also, the trial versions watermark your images. But you can get the feel of the program and a good idea of how your photos will look. There is also a free photo editor.
You can find the trial versions here.
inPixio Review Verdict
inPixio designed Photo Studio for intuitive simplicity. One or two clicks is all you need to make the most of your images. This program is designed for hobbyist photographers who want to spend more time taking photos and less time post-processing. Auto-correction lets you quickly adjust your image. You can remove unwanted objects from the scene and replace backgrounds. Creative tools like texture overlays, text, and photomontage let you make advanced-looking effects easily. With little effort, your photos can stand out on social media.
The additional programs, Photo Focus and Photo Maximizer, do not add much to the experience. So, it may not be worth the upgrade to Ultimate. The confusing collection of programs makes it difficult to figure out which is right for you. If enjoyed this inPixio review and want to try the Photo Studio, spring for the pro version and get all the features.
Pros
Customisable interface
Fully functioning photo editor for Windows
Quick results
Cons
Confusing collection of programs
IOS version lags significantly behind Windows
Lacks digital asset management system
Sharpness and denoise tools lag behind the competitors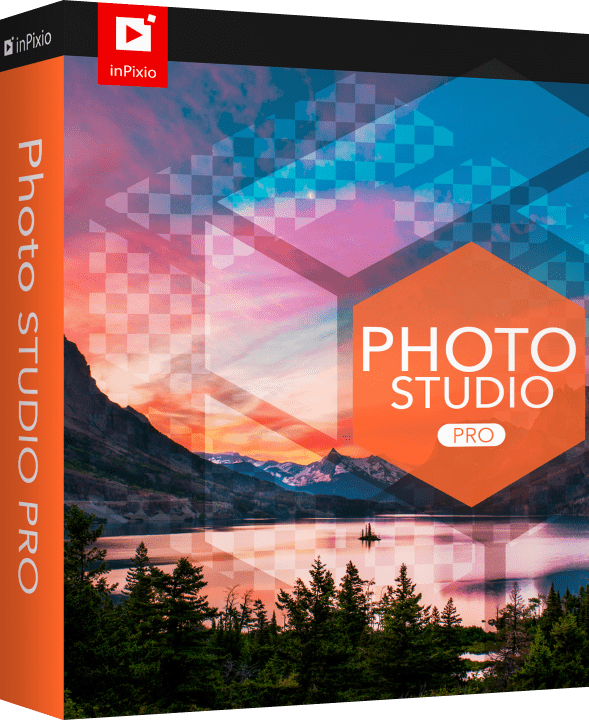 With its usable interface and simple solutions, it's ideal if you want to spend more time taking pictures and less time editing.
Buy from inPixio