The Olympus OMD EM10 Mk III is a powerful camera that has many features that are perfect for photographers of all levels. This camera was designed with a range of shooting styles in mind, and it can be used for everything from travel photography to nature shots. The Olympus OM-D E-M10 MkIII also has a powerful autofocus system that makes it easy to take great photos of fast-moving subjects.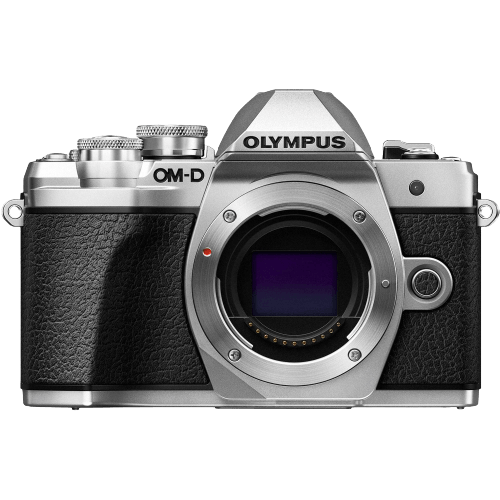 Olympus OM-D E-M10 Mark III
Experience high-quality photography with this lightweight, feature-packed mirrorless camera.
[ExpertPhotography is supported by readers. Product links on ExpertPhotography are referral links. If you use one of these and buy something, we make a little bit of money. Need more info? See how it all works here.]
Olympus OM-D E-M10 Mark III Overview and Specifications: Olympus Omd Em10 Mk Iii
Olympus OM-D E-M10 Mark III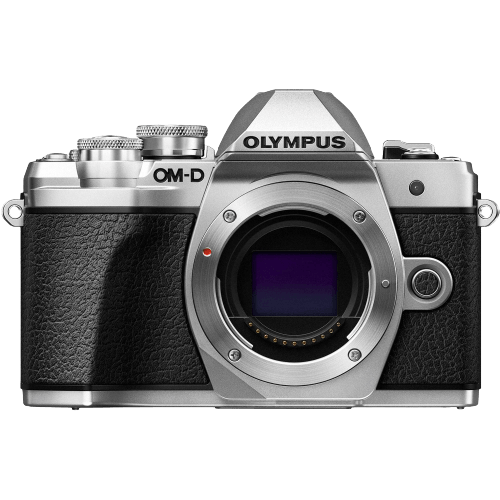 | | |
| --- | --- |
| Released | 2017 |
| Sensor Format | Micro Four Thirds |
| Lens Mount | Micro 4/3 |
| Megapixels | 16 MP |
| Autofocus Points | 121 |
| Maximum ISO (Native) | 25,600 |
| Frame Rate | 8.6 fps |
| In-body Stabilization | |
| Video | |
The
E-M10 MkIII
is the third iteration of the E-M10 line, Olympus' offering for those just getting into photography. It's an incremental improvement over the MkII version. It brings nothing groundbreaking to the table but fills notable gaps.
The E-M10 MkIII is built around the Micro Four Thirds system of mirrorless interchangeable lens cameras. It has a portable design, a Four Thirds-size sensor, great user experience and advanced photography options.
Looking at its price, it falls into a part of the market where it has a lot of competition. But, as you will see in this review, much of the competition doesn't really pose a viable alternative. The real choice is narrowed down to a few options.
Please note that I have tested this camera with the M.Zuiko 12-40mm f/2.8 Pro lens. It's an expensive, almost professional-level lens. To avoid giving a false impression on image quality, I have not included many sample images in this review.
The image quality is fine, but it's not what sets the E-M10 MkIII apart.
Base Features
Mount and Compatibility
The E-M10 MkIII is built around the Micro Four Thirds (MFT) mount and system. A key point of this system is that it offers high quality at a tiny size compared to DSLRs or larger mirrorless systems. Sensors in this system are smaller than APS-C sensors, at 13mm x 17mm.
Not only are the camera bodies small, but thanks to the reduced sensor size, lenses can be scaled down as well. In the age where noise levels are hardly a concern at any meaningful ISO level, this is an appealing factor for many.
Besides Olympus, a handful of camera makers use this mount, including Panasonic and Blackmagic. Even more lens manufacturers build lenses for it, which is a significant thing to consider when investing in a system. Third-party companies, most notably Sigma, offer fantastic and low-cost lens options. You can also adapt larger lenses designed for larger sensors.
Sensor
The E-M10 MkIII has a 16MP Micro Four Thirds sensor. While it's not the newest generation of MFT sensors, this is acceptable in an entry-level camera.
16 to 20 megapixels is the standard in the MFT world.
The dynamic range of this sensor is quite good, actually, despite its smaller size. During my testing, it seemed to achieve around 11-12 stops in daylight conditions. At higher ISOs, this, of course, diminishes, to around 7 stops at 6400. Please note that this was not in any way a scientific examination. I just put it against my Canon 5D MkIII, as I know exactly how that performs.
Low-light noise levels, as you'd expect, are nothing extraordinary. However, images are completely usable up to ISO 6400. One thing I recommend is turning off noise reduction, or at least using it at its lowest setting. It's very overpowering otherwise, making the images look very soft at higher ISOs. In any condition, I prefer noise over the blurry mess such algorithms usually produce. If you're developing your RAW files yourself, you can take care of it during post-processing and do a much better job.
This sensor is stabilised with a 5-axis motor. According to Olympus, it gives you 4 stops of shake reduction, and this can well be true. This is a known advantage of the MFT system – small sensors have more space to move and less momentum, which leads to more effective stabilization.
In video mode, the mechanical IS can be complemented with an electronic stabilization algorithm. This, of course, applies a slight crop to the footage, and you can't use cinematic shutter speeds. But it can smooth out your hand movement very well.

Autofocus
A key area where the E-M10 MkIII is a little bit behind is autofocus performance. By no means is it bad, but it's not great either. This limits the applications where you can get away with the camera.
It relies solely on contrast detection. This is the traditional (and usually subpar) method for autofocusing in mirrorless cameras. There is no phase detection.
Tracking has been improved over the MkII version, but it's still doesn't do wonders.
So, don't expect the split-second snap performance some PDAF systems offer. With long lenses, it's quite unusable in fast action and sports. It also hunts in low light more often than usual but finds a firm focus eventually. For general and non-autofocus-intensive purposes, though, it's perfectly appropriate.
Video Features
The E-M10 MkIII has been one of the first in its class to feature proper 4K video recording. On paper, it doesn't offer anything spectacular. But the footage you get looks surprisingly nice. There are a couple of factors for this.
One is the great color profiles Olympus offers built-in. They reproduce color in a pleasing, neutral way, while not going overboard with it.
Another is the exceptional hybrid stabilization system. With the IBIS and the electronic IS combined, the shake of your hands, and even larger movements become silky smooth. I reckon this could be somewhere around 6 stops of reduction, but that's only a mere guess on my behalf.
Both the mic and the headphone jack are missing, which might be deal-breaker for more serious video makers. For casual video shooters, though, this is an excellent video camera, especially for the price. It can make a great companion on a family trip, for instance.
Body and Handling
I'll be honest with you. When I got my hands on the E-M10 MkIII, I thought I received the wrong camera. It doesn't handle or feel like an entry-level model.
It's small and lightweight at 122mm x 84mm x 50mm and 410 grams. It's constructed of plastic, but high-quality plastic.
Controls and dials are placed well. Besides the four-way controller on the back, which is wobbly, all of them are firmly in place and have a clear response.
Despite the small size, the grip is comfortable, more so than on the likes of the Fujifilm X-T20 and X-T30. A source of great annoyance, however, is the placement of the right-side strap holder joint. It was continuously in the way of one of my fingers.
If you plan to use this camera without a strap, I recommend completely removing the loose part of the joint. This won't remove the problem but mitigate it enough that the back buttons are better accessible.
On the back of the camera lies a 3" touchscreen. It allows you to do many things by touching, except navigating the menu for some reason. Its primary use is touch-and-focus.
One of my favourite features is that you can actually shoot photos without pressing the shutter button. There's a quickly available function that switches to touch-and-focus-and-expose. This is beneficial in many situations, for example when shooting close to the ground, or high up.
It's also great for street photography, as you can remain more inconspicuous. If people don't see your finger hovering over the shutter button, they behave more candidly.
The screen is bright enough to be your main interface most of the time. But there is also an excellent electronic viewfinder in the E-M10 MkIII. This has been another pleasant surprise for me. This EVF is larger and looks better than many EVFs in higher-end mirrorless cameras. It should be a more heavily advertised feature because it sets this little Olympus apart.
A less pleasant surprise was that the SD card is placed right next to the battery, under the same door. While I can see that a separate door on the side might not be feasible in such a small device, this is not a great design decision.
Also, this single battery door is obstructed by any larger tripod plate, such as a standard square Arca-type. If you want to change the card or the battery during a tripod shoot, you have to disassemble the whole setup. For shooting longer videos or time-lapses, this is bad news.
Speaking of battery, its life duration falls between 250 and 350 shots. This is nowhere near a DSLR, but also not very bad. Bring spare batteries for longer shoots, though, just in case.
Alternatives
The most direct alternative to the E-M10 MkIII is the Panasonic GX85. Built around the same MFT mount, this camera offers similar performance, with differences in the details.
The Fujifilm X-T20 offers the advantages of the APS-C sensor size but lags behind in other aspects, such as 4K video. It's also a larger system because of the APS-C sensor, but not as large as a comparable DSLR.
There are also plenty of DSLRs in this price range, but they're not real alternatives, neither in size or features.
Our Verdict
The E-M10 MkIII is a very likeable little camera. It has the potential to make the perfect travel or casual photography tool.
The great combination of modest price, small size and high value is always appealing.
Scores
| | |
| --- | --- |
| Measurement | Score |
| Main Features | |
| Extra Features | |
| Construction and Durability | |
| Handling and Ergonomics | |
| Value for Money | |
| Total Score | |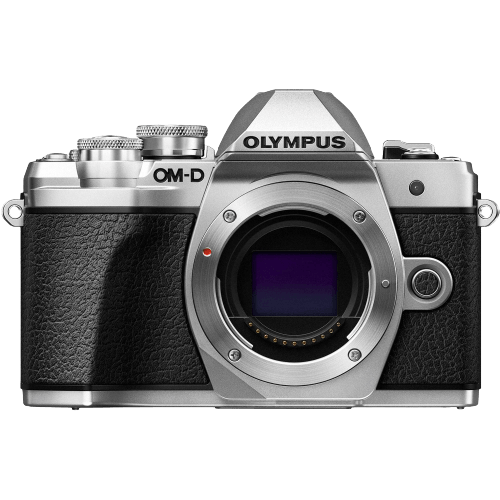 Olympus OM-D E-M10 Mark III
Experience high-quality photography with this lightweight, feature-packed mirrorless camera.