Olympus, like every other camera manufacturer, uses file extensions for their digital images. Their specific file extension is ORF.
ORF files are in a Raw format, and usually, you can only view or edit them with a specific program. You can use file viewers or image editing programs.
Here is our guide on ORF files and how to open them.
What Is a File Extension?
Every digital file has a file extension. This extension lets your computer know what to do with it. Text files have .txt assigned to them, while JPEG goes with image files.
They come at the end of the name of your file, such as IMG_2065.ORF.
What Is an ORF File?
An ORF file format is a Raw image taken by an Olympus digital camera. You can select the Raw file format from the settings on your camera. JPEGs hold much less information in comparison.
Raw files are non-lossy, meaning they don't lose quality through compression. JPEGs lose quality every time you open them. Therefore, they don't offer you the best editing possibilities.
They hold similar properties to the TIFF file formats, which retain a lot of data from your scene. The ORF file holds12 or more bits per pixel. JPEG only holds 8.
Just like other Raw files, your computer might not be able to view this image file format easily. You need specific software to view, open, convert or edit them.
These could be editing software, specific programs from the manufacturer or third party converting programs.
Common Questions
How to Open
an ORF
File?
The first thing you should know is some ORF file extensions are not digital files from Olympus. A spam filter used by Microsoft Exchange Server also uses the ORF extension.
There are a few options for opening an ORF file. The best option is to use the Olympus Viewer. Olympus owners can get this for free. It works for Mac and Windows operating systems. Just enter your serial number, and off you go.
There is another program known as Olympus Master which came with digital Olympus cameras until 2009. If you still have this, it will work with older and newer ORF file formats.
There is also Olympus Studio, but this will only work with E-1 to E-5 cameras. You can get this by contacting Olympus.
You can also use third-party programs. Adobe Photoshop, Photoshop Elements and Lightroom will work well. You can view and convert them at the same time.
To open the ORF files on Windows, you might need a Codec Pack. Mac shouldn't give you any trouble.
If you are still having trouble, it is best to convert your images to a DNG (Digital Negative). These have more options for usage.
Can I Convert an ORF File?
Converting an ORF file to a JPEG is simple enough, as long as you have the right tools. You will need software that can read an ORF file. Adobe Lightroom opens the ORF file with no problems, so this is the best option.
Adobe Photoshop is another option you can use. But it is more complicated to use. Photoshop will recognise the ORF file as a Raw image and force open Camera Raw (a Raw file converter). You can use this without having to open Photoshop fully.
The import process of Lightroom contains Camera Raw. These programs both allow you to import, edit, and then save or export the files as JPEGs. You can then save them as  TIFFs, PNGs or even GIFs.
Can I Use Photoshop to Open
an ORF
File?
You can use Photoshop to open and convert your ORF files. For the OM-D E-M10 Mark II and Mark III, you need Camera Raw 9.2 and 10 respectively. Other cameras need a lower version, but with version 10, you can open them all.
Does Lightroom Support
ORF
Files?
You can use Lightroom to open and convert your ORF files. You'll need version 1.0 unless you have the OM-D E-M1X, then you'll need 2.2. For classic CC users, you'll need 8.2.
Are
ORF
and Raw the Same?
An ORF file is an extension for Raw image files for Olympus digital cameras. It is similar to the lossless formats of TIFF. These large-sized files allow you to edit your images.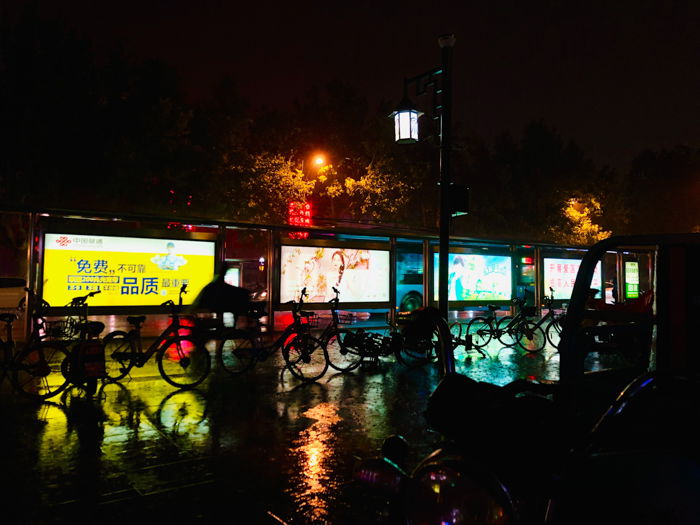 ORF
File or JPEG? Which Is Better?
It always depends on what plans you have for your images. However, any Raw image file is usually better than a JPEG because it holds more information.
A JPEG is a lossy file format, meaning it loses quality every time you open it. A Raw format ORF file is much higher quality because it contains more data.