Film is not dead!
Nor is the magic of film photography. If you want to buy a roll of film and give it a shot, there are a few places you can do that.
Worry not. We have scouted a handful of these places for you. Take a look at our list to see where to buy film.
Where To Buy Film: Why You Should Shoot on Film
Film photography has plenty going for it
Instead of taking infinite shots, you can slow down and think before you click.
You can't see the results immediately and are always waiting to be surprised by your own images when you get the prints.
Speaking of prints, you'll have to take them to the camera store to develop. We get too lazy to do that with digital photos, plus it takes hours to sort them out.
The feeling of seeing your photos in albums or on the wall is something you don't get enough of. When you have the image right in front of you, it forces you to think about camera settings and revisit the basics to improve your photographs.
The colors and the sharpness are usually different from what you would get with a digital camera. Now, that spices things up a bit!
You can get creative with a wide range of film cameras and films. Shoot in black and white to concentrate on tones or experiment with medium format cameras for greater details. Try an instant camera to impress people with the amazing images on the spot.
Where to Buy Film
If you want to buy a roll of film, you have a few places to visit. Luckily, the camera shops listed here don't care about the shipping location.
All you have to do is pick your film and plan your photography adventure.
B&H photo has an amazing catalog of films to choose from. Apart from the popular 35 mm film, they also stock other formats. For instance, you can choose from 77 instant films.
They have a great variety of medium format and large format films as well. Sheet films, movie films and Lomography films – you name it!
A huge plus is that B&H reviews the films they are selling. This helps you to decide which type of film you would like to purchase.
They ship worldwide. You can also walk into their store in New York and have your pick.
KEH Camera offers a wide range of films.
You can find anything from the analog photography world here. From the 35mm in black and white or color to more special films. Medium, large format, film sheets, and instant films are also available.
They sell specialised camera equipment for digital and analog photography too.
They ship internationally.
We love the endless options of films at this store! They stock over 350 different films, such as 35mm, medium format, large format, Lomography film and even movie films.
Analog photography enthusiasts can spend hours browsing through their catalog of accessories. They also have equipment for the darkroom and chemicals for processing and developing.
You can get everything shipped, no matter where you live.
It's easy to while away time browsing film on eBay. The easiest way to find what you are looking for is by streamlining the search parameters. Try to be as specific with the keywords as possible.
They sell all sorts of films.
Endless as the product range may seem, ordering from eBay is risky. There is a chance of getting expired films without asking for them. It can be fun to experiment with expired film, but it's frustrating not to get what you ordered.
There's just no way around such inconsistencies. Take it with a pinch of salt every time you order from a place not run by professionals.
Shipping costs depend on the seller. Pay attention! You might be buying from across the globe and need to pay international fees and duties.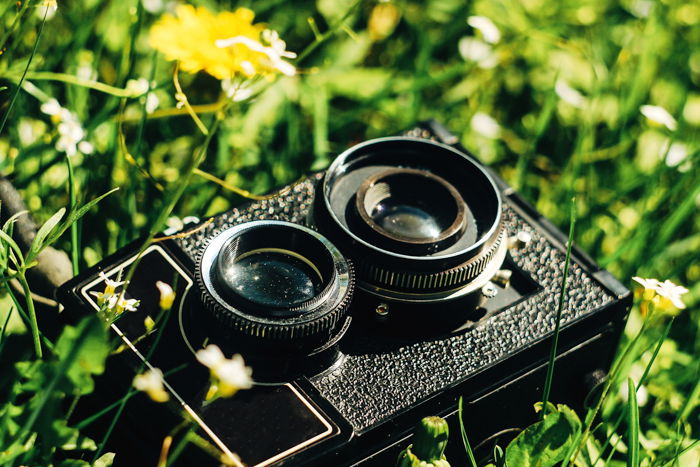 At Adorama, you can find the usual brands such as Fujifilm and Kodak. You can also buy instant films and speciality films.
You can pick up infrared speciality film for 35mm systems and medium or large format films as well.
Like B&H, Adorama also has articles and reviews covering most of their products. This is a great help for you to get the best information.
You can visit their store in New York or place your order online. They ship to over 200 countries worldwide.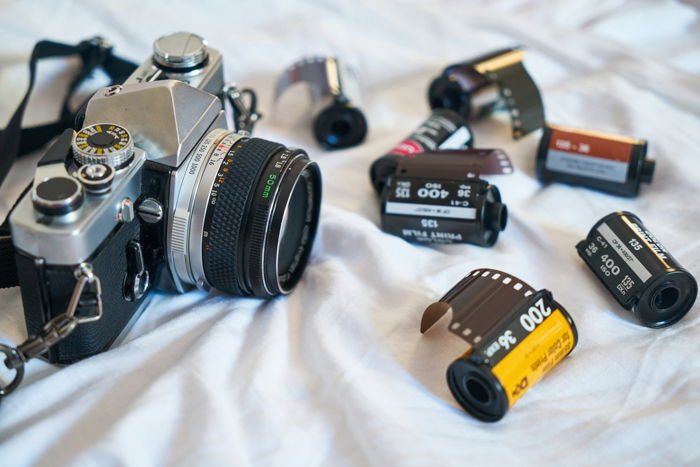 CatLABS is a store that specializes in traditional photographic equipment. You can find everything you need for analog photography at this store.
They sell large format cameras, lenses, films, and film processing and darkroom gear.
You can find large format, medium format and 35mm films and print films as well. The options are not as wide as in some other stores, but you surely get great value for your money.
They ship internationally. They even have a store in the US.
Here, you can find a wide range of 35mm, large format, instant and movie films.
A great thing about this place is that they sell bulk films. Combined with a bulk loader, you can create your own (and cheaper) 35mm rolls.
They also have chemicals and darkroom equipment to help you process your own film.
They are shipping worldwide, and they offer a same day shipping guarantee.
Nobody's a stranger to Amazon. They have an ocean of products and this holds true for films as well. But Amazon doesn't sell a huge variety.
Most of the films sold by Amazon are for instant cameras. Instant cameras are the popular choice in analog photography.
You won't find many specialist films here, but there is a chance to find large format sheet films and 35mm film.
Of course, they ship their products everywhere around the world.
Japan Camera Hunter is run by Bellamy Hunt. He sources quality film cameras and other photographic equipment from Japan to customers around the world.
He even has his own brand of film, called JCH StreetPan. He also has his own disposable camera, the JCH StreetPan Kassha, which is loaded with StreetPan film.
His shop has other cool cameras and accessories for analog photography.
They deliver everywhere.
There is a whole community built around Lomography.
In their store, they sell their own films. They cover the 35mm, 120 and 110mm ranges, which are for medium format photography.
Besides their own products, they also sell Fujifilm Instax films.
Of course, you can find cameras, lenses, and accessories for analog photography here as well.
They take orders from anywhere around the world.
Parallax Photographic sells all kinds of products for film shooters.
They have an impressive collection of color and black and white films from different brands. They sell disposable cameras as well.
If you need chemicals or any kind of equipment for the darkroom, you can find them here, too.
Papers, storage options, books, accessories, and all the obscure objects on your wish list may also be available.
Shipping costs vary across countries.
This site offers Polaroid products only. As expected, you can find a film for every Polaroid instant camera.
It's hard to imagine instant cameras without Polaroid. They produce durable and great-quality cameras and films as well.
Instant photography lets you get creative and everyone finds this technique fun.
The worldwide shipping is going to help you to try yourself in film photography.
Conclusion
Film photography is here to stay.
Going by the current demand, one can even say they're making a comeback. It's easy to see why! No technology replaces the meditative process of working with film cameras.
If you are a film photographer looking for film and equipment or simply warming up to it, you can bookmark these websites.
While you're having fun with old film camera stores, why not indulge in an old-school card game? Our Shuffle-and-Shoot cards make for a comprehensive photography guide that fits in your pocket. Easier than Google and right at your fingertips.