When you're out shooting photos in the great outdoors, it's important to have the right gear to make the most of the experience. Here is a list of the 15 best outdoor photography gear items for 2022, based on our experts' recommendations.
20. How to Make a First-Aid Kit for Outdoor Photography Gear
There will be accidents. Perhaps a misstep when hiking or a misjudged jump can cause bruises. There isn't much you can do about those. Part and parcel of adventuring.
But cuts and sprains are no laughing matter. They are annoying and could seriously hinder your enjoyment.
With a first aid kit, there is no need to cut your expedition short. You can stay out and get those shots you were aiming for.
Follow this article on why you need a first aid kit and how to prepare one. Better to have it an not need it than the alternative.
19. Filtered Water Bottle
Carrying water bottles through your journey can be tiring and annoying. Frankly, there is no way around it.
But there is a way you can reduce the weight, and your carbon footprint at the same time.
By using a filtered water bottle, you can take water from the source. It kills 99% of all bacteria and will last 6 months without needing to change the filter.
We recommend the Clearly Filtered Water Bottle. It means you don't have to carry everything with you.
A backpack might not be the best system for you to carry your gear. Especially if you don't need more than a camera body and zoom lens.
For all other carrying possibilities, we recommend the Cotton Carrier G3 harness.
This system wraps around your chest, hold ing your camera safely and close to your center of gravity.
The biggest benefit is, it's right there when you need it. No messing around in a backpack required.
17. GPS Device
A GPS device is a very handy thing to have if you like to stray off the beaten path. You may think that your smartphone is enough, but there are times where this will fail you.
Specific devices like the Garmin GPSMAP 64st have topographical maps and a screen big enough to see them. 
They also have other features that smartphones don't have. Barometers, altimeters and a radio for communication are important.
With safety and survival in mind, use a GPS system as a fallback. It might just save your life.
GNARBOX is a rugged device that not only stores your photographs like an external hard drive but lets you edit the images too.
This is all done with their app, and due to the processor inside the box, you have similar power and speed to a laptop.
This is a great way to store and edit images without the need for a laptop.
Great for outdoor shoots too, especially when weight becomes very important.
It keeps your valuable photographs safe and lets you work on your images on the journey home.

15. Your Workhorse Camera
There are many different types of cameras you should consider bringing with you on your adventures.
It is important to have a dedicated camera body that is capable of changing lenses.
Whether that is a compact, DSLR or a newer Mirrorless camera system depends on your budget and existing equipment needs.
Mirrorless camera bodies are lighter and more compact than the average DSLR, which can make them a bit more ideal for travel photography.
A good camera body ranges in price from a few hundred to a few thousand dollars.
If you are on the fence about which way to go, it might not seem like much, but every extra bit of weight counts.
For now, I am still happy shooting with the 5D Mark III DSLR, despite the move towards Mirrorless cameras.
14. Lenses
When choosing lenses, you'll need to decide between prime and zoom lenses. But, if space allows you may want to bring both. Prime lenses have fixed focal lengths, which means you'll need to move yourself rather than the barrel of the zoom lens.
Prime lenses are typically faster than zoom lenses and have fewer glass elements.
They tend to produce sharper images and are considered "fast" lenses because they have large maximum apertures. This allows more, light into the frame.
Remember the wider the maximum aperture, the faster shutter speed you can shoot with.
On land, I almost always have a wide-angle and telephoto lens in my bag, and sometimes I'll throw in a mid-range prime lens.
The truth is, my go-to wide-angle lens (Canon EF 16-35mm f/2.8L II USM) is about as fast as I need.
The 16-35mm captures amazing landscapes in low light, while I almost always have my 70-200mm with me for tighter shots.
Underwater, is a different story altogether. My go-to underwater lens is Tokina's 10-17mm f/3.5-4.5 fisheye lens. I use this lens on my Canon 7D Mark II, in a Nauticam housing.
Fisheye lenses are considered specialty lenses topside. But underwater they are standard practice and produce beautiful images.
13. UV Filters
Normally, I try to avoid UV filters, but they certainly have a place in adventure photography gear. Depending on what it is that you are doing, a UV filter can be the perfect barrier between an expensive lens and a rocky terrain.
Sure, a lens cap serves the same purpose, but it's not always ideal to keep taking it on and off.
12. Lightweight Tripod/Gorilla Pod
Carrying a lightweight tripod or flexible gorillapod might seem like a hassle, but they will allow you to get creative with your images. A tripod will allow you to capture long-exposures of the stars, or even self-portraits if traveling alone.
Gorillapods are a little more difficult to work with than a standard tripod, but they are also a lot more dynamic when it comes to setting up shots.
11. Drone
A lightweight, compact drone can add a lot of diversity to your shoots. I personally love having the ability to capture images on land, from the sky, and underwater; but that versatility definitely comes at a price: back pain!
The drone itself might not weigh much. But all of the accessories, particularly the extra batteries, add up. Nevertheless, I don't travel without my Mavic Pro!
10. Action Cam
These tiny cameras are great for situations when you need to be hands-free. Attaching an action camera to your helmet, wrist, bike, or whatever is nearby provides a different perspective.
It also allows you to get shots you might not have been able to achieve otherwise.
As they are usually waterproof they can also be great for any work on or under the water. If you don't have an action cam, your smartphone can be a good backup.
Many smartphones are now water-resistant, having a dedicated. But a waterproof case can be another underwater option.

9. Dry bag
Having a comfortable camera backpack is of course an important piece of gear for any photographer, but when you are outdoors and facing all sorts of elements, a dry bag may be even more indispensable.
If you plan to spend a lot of time on or near the water, a dry bag will protect your equipment from an accidental spill. Be sure to opt for a bright color so it's easily detectable if it ends up in the water.
8. Rain Protector
Most adventure photography pursuits leave you and your equipment exposed to the elements. Sometimes our dry bags aren't immediately accessible.
Having a dedicated rain protector in your pocket can save you a lot of headaches and keep you shooting.
7. Tether
An inexpensive piece of adventure photography gear that is well worth considering. If you do end up bringing an action camera along, be sure to also bring a tether.
Adventure photographers are constantly on the move. Having your action cam tethered to you or your gear will provide peace of mind and save you from lost equipment.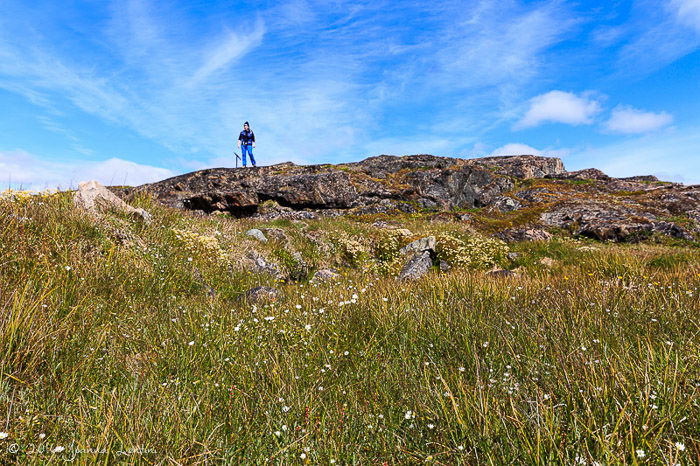 6. Gimbal
Like many photographers, I try to capture a bit of video of whatever adventure I am on. And nothing helps that more than the use of a gimbal.
These amazing pieces of equipment help create smooth footage and are available for all sorts of cameras.
5. Headlamp
Let's face it, headlamps are lifesavers. Whether you are looking for extra SD cards, as the sun is waning, or simply need to take a nighttime bathroom break, headlamps can be indispensable.
They also serve another purpose as a great prop for your model to wear. If you like to keep things simple, yet multi-purpose, there are a few knit hats on the market that feature built-in LED lights!
4. Proper Clothing
The type of clothing you choose to wear on your adventures will determine how long you can stay out in the elements.
Most outdoor activities require a bit of exertion. Couple that with a camera pack and desire to get the perfect shot. Chances are you will likely work up a sweat in the process.
Make sure you are properly prepared, and check out my guide to How To Dress Properly for Wildlife and Nature Photography.
3. Portable Power
Depending on how long you intend to be shooting outdoors, you may want to consider bringing along some sort of portable power.
There is nothing worse than having to head back earlier than planned because you are out of power.

2. Waterproof SD Card Case
At the end of the day, one of the most important pieces of equipment is the humble SD card. Keeping images that I create safe is at the top of my priorities list.
Find yourself a heavy-duty, waterproof SD card case like the Beeway Case. Do yourself a favor and add your contact information somewhere on the case to be safe.
1. A Good Lanyard
Investing in a lanyard or chest harness that is both heavy-duty, and comfortable should be at the top of your list.
Having the right tools can make or break your adventure. And while this list is by no means exhaustive, it's a good starting point for anyone interested in outdoor adventure photography.
Remember a huge part of it comes down to personal preference and budget. At the end of the day, don't get too bogged down on the gear. Just get out there and start shooting!
Looking for more great tips on photography equipment? Check out our articles on sports photography equipment essentials and whether or not you should buy grey market cameras next!