The Canon EOS M might not be the first thing you think of when choosing a camera. But I've written this review because, in the images you see below, the M was the camera I used.
And I'm really pleased with the way they came out. Read on to see why I still love my Canon EOS M and why it might be worth your looking one out.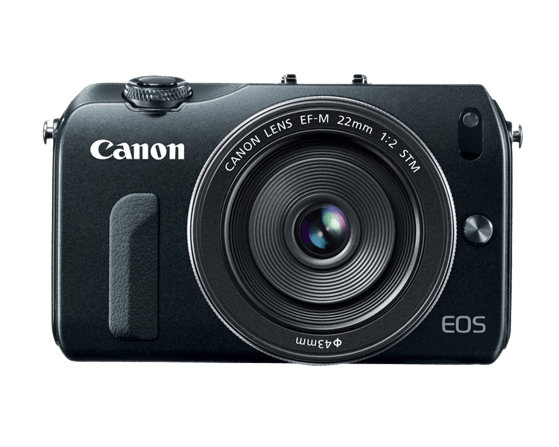 It's compact, lightweight, and versatile. Despite its age, it remains a good option for casual photographers looking for a small camera that delivers lovely images.
Buy from Amazon
[ExpertPhotography is supported by readers. Product links on ExpertPhotography are referral links. If you use one of these and buy something, we make a little bit of money. Need more info? See how it all works here.]
Canon EOS M Overview and Specifications
Canon EOS M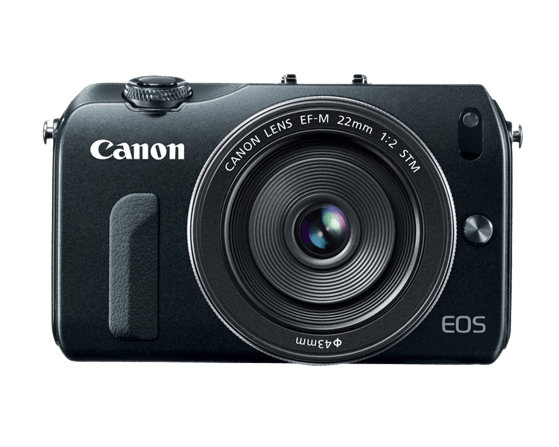 The
Canon EOS M
is small. But at its heart, it houses an 18 Megapixel APS-C sensor. It shoots full HD video, has manual control, and interchangeable lenses. With built-in automatic scene detection, this camera is designed as the perfect gateway to SLR photography.
I was using the 18-55 kit lens for this particular shoot, and I have to say—it didn't disappoint!
Who is the Canon EOS M for?
The small size and amount of control make this the perfect adventure camera. Anyone who wants something discrete that can be put in a bag or pocket will appreciate this. Available as a kit with either the 18-55mm zoom lens or with a 22mm prime, this camera is as at home shooting holiday vistas as it is edgy street photography. You can even edit your images in-camera with built-in creative effects and save your edits to the SD card as JPEG files.
At nearly ten years old, the touch screen and focus are not as fast as modern mirrorless cameras. If you want to do sports photography or capture wildlife, you may be better off with a newer, faster (but much more expensive) camera.
Key Features
Mount and Compatibility
The Canon EOS M has its own lens mount, the EF-M. Canon has a range of available focal lengths, developed as the M series of mirrorless cameras has grown. The Canon EF-M lenses are actually very good. With the previously mentioned adapter, the camera will happily take EF and EF-S lenses. This opens up a world of pre-loved auction site bargains. The lens mount adapter doesn't appear to negatively impact focusing speed. It also comes with a tripod mount thread to help balance the larger Canon lenses.
EF adapters are available for most makes of manual lenses. If you have an older camera, you could combine the adapters and use your existing glass. Unlike the Sony focusing system, the Canons screen does not highlight your area of focus when using a manual lens. It can be challenging to pinpoint focus at any speed if you are shooting at large apertures.
Sensor and Image Quality
Image quality from the Canon EOS M is superb. The sensor and the 'brain' are essentially that of the Canon 7D.
The 18 Megapixel 22.3 x 14.9mm CMOS sensor is a tried and tested staple of Canon design. With an ISO of up to 12800, it's good in low light situations. There is no AA filter or in-body stabilisation, but if you buy a ten-year-old camera, that is to be expected.
The colour rendition is superb. The Digic 5 processor does a great job processing clean JPEGs. Images are printable A3.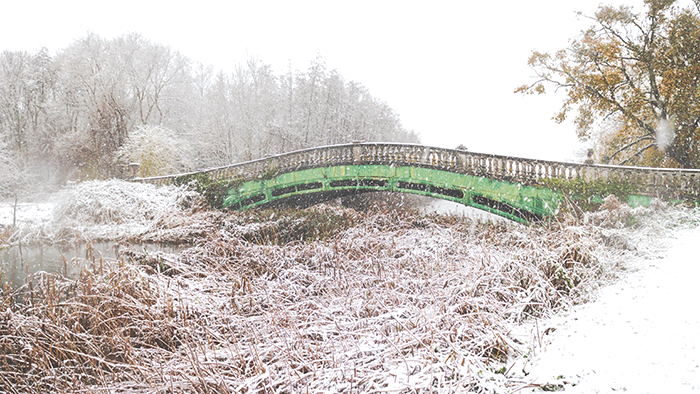 Focusing
A single touch to the screen enables the Hybrid CMOS AF System, with 'Phase detection pixels'. Whilst not as fast and responsive as an SLR or modern mirrorless camera, it's perfect for composing a scene. If you select a face, the automatic face detection will track its movements.
The servo AF mode is a little sluggish but can be locked with a half-press of the shutter button. This gives you time to recompose before you snap.
In low light, you get to experience the 'AF Assist Beam'. This red LED helps your camera focus.
Video
The Canon EOS-M shoots 1920 x 1080 29.97fps Full HD MOV files. The face tracking, superb colour rendering, and H264 codec processing are invaluable here. Pop it on a tripod, set your exposure, and it will give you quality, focused files every time.
Even though I have shot lots of video with full-frame SLR's and dedicated video cameras, I am always pleasantly surprised by the quality of footage from this one. It will only record for 29min 59sec at a time. As is the case for all still cameras.
Professional video production has moved a long way in the last decade. Most homes have HD televisions, so this camera is more than adequate to make that video montage and stills for friends and family. The inclusion of a microphone socket and manually adjustable sound levels is a great feature. It gives you the option of upgrading your cinematic experience with high-quality sound.
Body and Handling
At only 109 x 67 x 32mm, I did once lose it under a couple of batteries in my camera bag. Despite its tiny form, the controls are intuitive and well laid out. Select an attribute by tapping it, then swipe your finger along the screen to set its parameters. We have all gotten used to this form of control with the growth in tablet and touch screen phone use.
The EF-M lenses are compact enough to keep in a pocket, and the whole thing weighs less than a single professional lens (298g). Whilst not weatherproof, it is easy to keep under a coat between shots. A light shower or snow doesn't seem to have any adverse effect.
The lack of a viewfinder could put off a lot of existing camera users. I can't imagine this would be a problem for those who are used to looking at a screen to capture images.
Canon EOS M Alternatives
The current range of EOS-M cameras come with a whole host of features. From live streaming, 4k video to Bluetooth and WiFi.
The EOS M is perfect if you are in the market for a tiny, cheap yet high quality older camera. I would also suggest other mirrorless cameras of the time, a Sony NEX or Fujifilm X range camera.
Verdict for the Canon EOS M
The bottom line—I love my Canon EOS M. It may be ten years old, but the size, weight and image quality still hold up. The Canon EOS M is especially good as a video body for use with your existing EF and EF-S lenses.
Perfect If you want to up your phone photography game, document your travels, or film.
Scores
Construction and Durability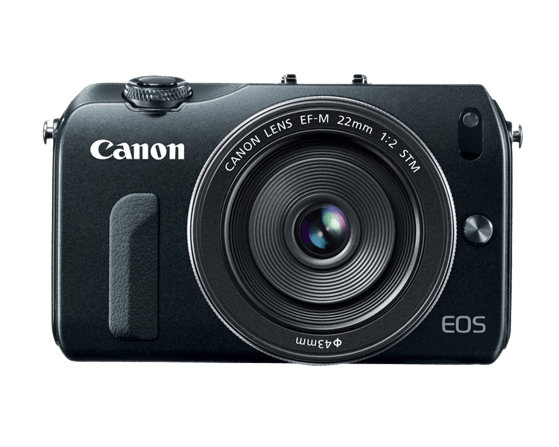 It's compact, lightweight, and versatile. Despite its age, it remains a good option for casual photographers looking for a small camera that delivers lovely images.
Buy from Amazon