If you want to add some extra pizazz to your photos, you might want to try color blocking in photography. This is a technique that can be used in both digital and analog photography, and it's a great way to add some excitement to an otherwise dull photo.
eBooks and Courses for Everyone
Exploring Color Blocking in Photography
The central theory is that you block colors together. You select two or three colors, then use them boldly. There's a simple color scheme, but the colors jump out of the image. It's a punch of color that hits you right between the eyes.
You also use blocks of color. There's no time to suggest colors or have drops of color here and there. The photos are an explosion of color. They're so loud you can almost hear the images.
Color blocking uses color as a compositional tool. The colors aren't merely decorative. They're a vital piece of the image. Sometimes, the colors can even be the subject.
Photographers often mix and match complementary colors. They use colors from the opposite side of the color wheel. Although, don't be afraid to sometimes use colors that clash!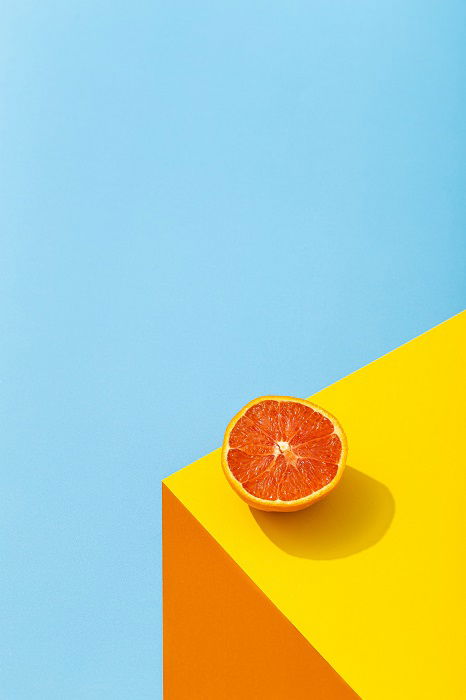 7 Bright and Bold Color Block Photography Ideas
You can use color blocking in many different photography styles. Here are a few suggestions to get you started.
1. Look For Blocks of Color in Your Street Photography
Street photography is better associated with movement and gritty realism. But next time you're out on the street with your camera, look for strong colors.
You might find buildings or walls painted with bright colors. Use them to construct dynamic street photos that burst with color.
2. Fill Your Flat Lays with Color
Flat lay photography gives you excellent creative control. That means you can really get stuck into color blocking. You can use two bold colors. Or you can use several complementary colors to make your images pop.
You can use colorful props or even colored paper to create dramatic flat lay photos. You can have solid color blocks or create a pattern with different colors.
3. Use Color Blocking in Food Photography
Food photography is about making people want to eat the food in the photos. And colors can really make food desirable. There's the red of a ripe apple and the vibrant yellow of a banana. Then you have all the colors of the rainbow when it comes to cakes.
For color blocking in food photography, you can use the colors from the cuisine. Or you can add colorful background or props to increase the impact. It'll have your viewers salivating in no time.
4. Go Bright and Bold with Your Product Photography
Color blocking grabs people's attention. When the colors are so bold and loud, you can't ignore the images. That's why it's great to use these color techniques in product photography.
It works well if you have a colorful product to work with. You can fill the image with colors that complement and contrast with it. It's becoming more and more popular in commercial photography and advertising.
5. Create Fabulous Fashion Photos with Color
With colorful clothes in fashion photography, you can either play them down or play them up. Color blocking helps you with the latter.
Look for colors that contrast with the clothes you're working with. You can use colorful backdrops if you're shooting in a studio. Or you can use buildings and natural colors when working on location.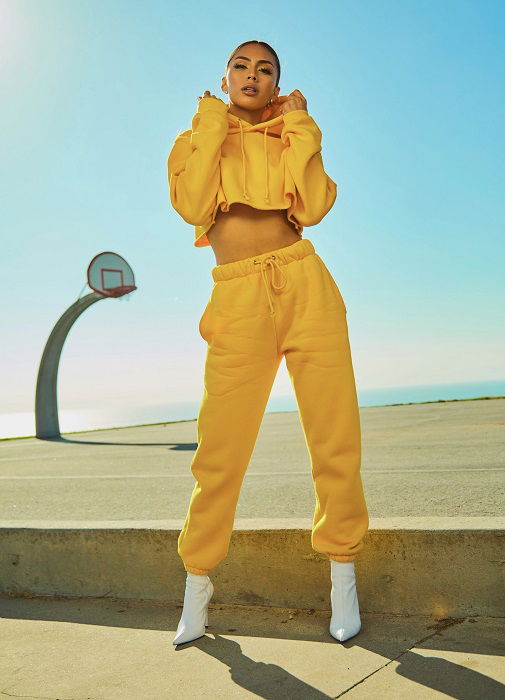 6. Use Color Blocking for Minimalist Composition
Color blocking and minimalism are a match made in photography heaven. Minimalism is all about negative space and sparsity of detail, which can hold areas of solid color.
You can look for one color block separated by a straight line. It can be the wall of a building. Or it can be the horizon cutting across your image. Just make sure you have a color block on either side of the line.
7. Use Color Blocking for Powerful Portraits
Using color blocking techniques can add some wallop to your portraits. Think about the colors of your subject. What color is their hair? What color are their eyes? Look at the color wheel and see which colors complement them.
You can use backdrops, colorful props, and clothes. If you're outside, look for colorful locations. You can even use the blue sky as a bold backdrop if the weather's nice.
Conclusion
There are plenty of ways to experiment with color blocking in photography. From food to fashion, harness the power of color to create images that come alive in your next color block photoshoot.
All you need is some basic knowledge of the color wheel, then you can start mixing and matching colors. It's about celebrating color! You don't want one color to be dominant over others.
Whether you're shooting in the studio or on the street, you can use color blocking in your photography. When it comes to color, be brave and be bold.
If you're thinking of using color blocking in your product photography, check out our Products in Focus course to really take your photos to the next level!


eBooks and Courses for Everyone