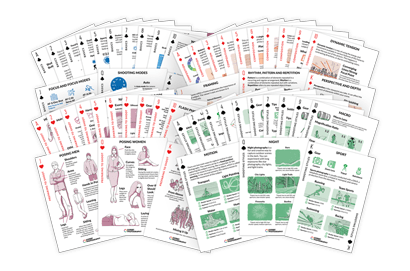 Quick Capture Cheat Sheets
Take advantage of these cheat sheets to quickly capture stunning photos of your friends.
The Big Difference
Friends and models act very differently in front of a camera; the difference in styles and end results varies depending on your subject.
Typically, models are a lot more comfortable having a camera pointed at them for hours, are more relaxed in their clothes and take less time to 'warm up' to taking photos.
Friends (whether you know them or not) are typically amateurs but this doesn't mean they can't make excellent subjects, in fact their natural relaxation and chemistry often creates much more interesting photos.

Waming up for Taking Photos of Friends
The first thing you'll notice taking photos of friends (whether they really are your friends or not) is that they're not usually as comfortable in front of a camera and will require some warm up time.
When I say warm up, I don't mean it literally, just that you need to talk to them and get them to relax a little while you're setting up and taking test shots.
One thing I've noticed with professional models and friends is that the best photos tend to come towards the end of the day, when they're comfortable in the clothes they're wearing and how they're posing.
At the beginning of the day it's important to start taking photos straight away so to get them used to the camera, without being too intrusive or taking any compromising photos.
As a photographer, they need to be able to trust you to take good photos without embarrassing them; whether you're going to delete them or not, people don't like bad photos of themselves.
This is one of the ways that friends will differ from professional models.

All of the basic rules apply from my post on working with a model but I find that the number one way to help someone relax is to joke around with them – make them laugh. Because you're taking 'friend photos', photos of this happening can create some excellent results.

Location
For the sake of all good photography, please do not use flat lighting on a plain white background – it has it's uses but this is certainly not one of them.
You have the freedom to go wherever you want to take photos so make it somewhere interesting.
It's easy to overlook interesting locations; see what you can come up with when you limit yourself to just a small area. For the photos in this blog post, I used different locations inside a friend's house to produce a small selection of contrasting, yet interesting, images.


It's usually a bit of a struggle to think of somewhere when you first start a shoot. Start anywhere and take inspiration from that to improve the location.
Sometimes, once I find inspiration, I like to hide the locations and techniques that I originally used and progress from there.
The two girls in the photo below were actually on a trampoline. I decided after a while not to include the trampoline in the shot but to go for the effects that came from it. This has resulted in some really fun photos that don't have the distraction of the prop used to take them.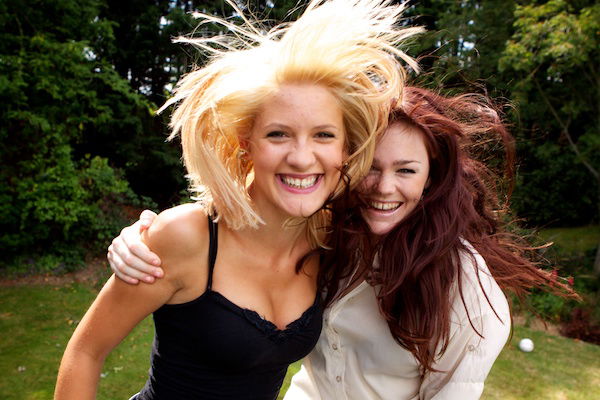 Take Breaks
Even if they only hired you for a couple hours, try to convince the client that the best thing is to take regular breaks. This way you can both relax and come back into the shoot with fresh ideas.
During these breaks, they can change outfits and come up with new locations and you can carry on shooting the whole thing.
If you're selling the photos as a day of photography, your client or friend is likely to want to change their clothes a lot; breaks allow them time to do this without being under the pressure of a camera the whole time.
It also allows you time to put some photos onto your computer so that they're backed up. Your client can then have a look at them and decide what they do and don't like, helping to improve your results and the likelihood of sales.
This is also a good time to be taking photos as you'll catch the models off guard and, ultimately, a little more relaxed.
These photos will have a different feel but that's the good thing about shooting on digital: you don't have to worry about the amount of photos you're taking.
A different perspective when taking photos is good as you can never be too sure what your client is going to like until they see them.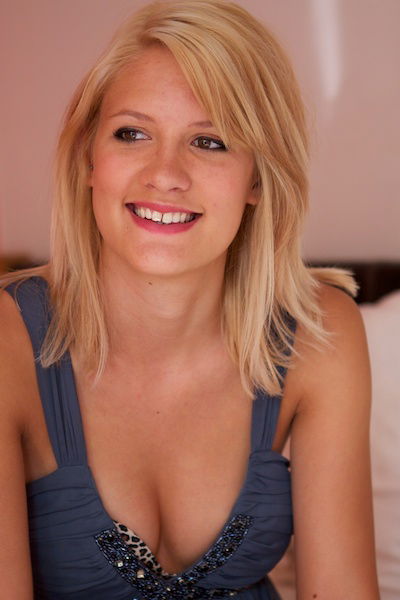 Photo Reproduction
One of my favourite things to do when shooting clients who have been friends for a long time is to recreate one of their old embarrassing photos from the past. This works especially well if they we're children when it was first taken.
This can be a little time consuming when working with multiple models and the lighting and location is going to be hard to get perfect but give it enough time and you'll produce some really interesting results.
The photo below took about 30 mins of preparation and shooting to complete. It was never going to be spot on; the important thing is that the clients absolutely loved it.
A small amount of post processing can fix certain lighting situations. But try to get the focal length right as that will effect the perspective, which you can't fix in post.

There Are no Bad Photos
If your clients are having fun when they're trying to pose, the chances are they'll start laughing; ruining the shot that you were originally going for. I urge you to carry on shooting as you never quite know what it's going to look like.
I often prefer these photos. You can tell that they weren't forced and the subject is having fun.


For the photo below, I had my camera set to aperture priority at f/3.5 and the shutter speed set itself to 1/160s which unfortunately wasn't quite fast enough to capture the sudden movement but that doesn't mean it's not a good photo.
I'm actually quite pleased with how the photo came out, it's just something to look out for.

Have Fun
Whether you're working on a commission, hired for the day, or just taking photos of friends, the most important thing to remember is that you should have fun.
I don't mean this in a soppy way. It's just that people remember the time someone took a photo of them and they know whether they were enjoying themselves or not.
If you want to try and sell these photos, or give them to your friends, it's important that they associate the photos with having fun as they're far more likely to enjoy them.
That is what sells a photo like this.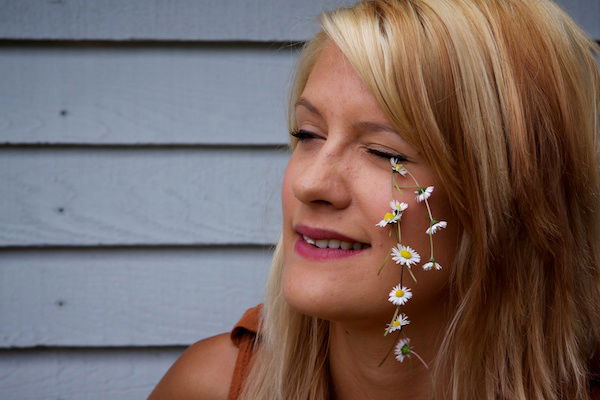 For the full set of photos click here.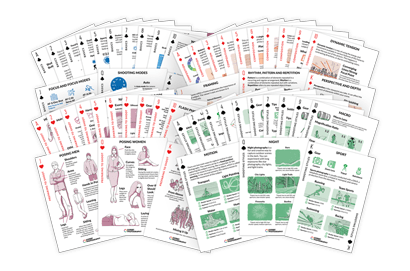 Quick Capture Cheat Sheets
Take advantage of these cheat sheets to quickly capture stunning photos of your friends.