The Nikon D40X was a bit of a flash in the pan. It wasn't on the market for long and is now all but forgotten about. But is that a fair reflection? Is it still a good camera in 2022?
It didn't exactly change the medium of photography forever, but the Nikon D40X has its charms. It was designed as an entry-level digital camera for beginners and casual enthusiasts, and it still meets that brief in 2022.
Let's take a look at the specifics and find out if the Nikon D40X is still a good camera in 2022.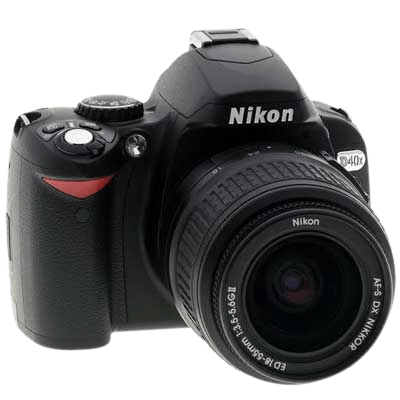 Capture stunning photos with this advanced digital camera, boasting 10.2 megapixels and fast autofocus.
Shop 2 Offers
[ExpertPhotography is supported by readers. Product links on ExpertPhotography are referral links. If you use one of these and buy something, we make a little bit of money. Need more info? See how it all works here.]
Nikon D40X Overview and Specifications
Nikon D40X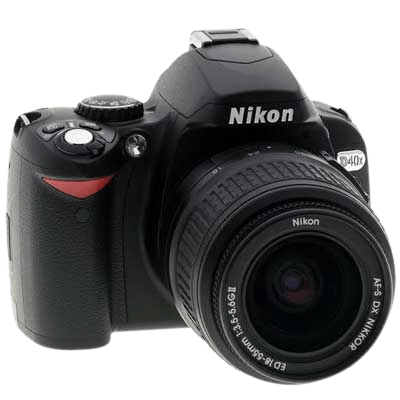 In-body Stabilization
Video
Released as an upgrade to the Nikon D40, the
Nikon D40x
had a short time in production between 2007 and 2008. D40 users were not satisfied with the 6MP image sensor, so Nikon had to make a change. The D40x, with its much-improved 10MP sensor, was quickly brought into production.
But the D40x's time in the sun was short-lived. Nikon brought out the D60 as their new leader in the beginners digital SLR market in 2009. This left the D40x in the shade.
Despite its brief time on the shelves, it made an impression.
The D40x is easy to use for beginners. The controls are simple, and you can easily navigate the menu screens. The camera body is lightweight and feels nice to hold. And the images are excellent.
This camera does the basics very well. You can pick up the D40x and start shooting from day one. There's no need to get lost in manuals and how-to's—just pick it up and start shooting. There's nothing better for a beginner.
The camera has been out of production since 2008, so you can't buy one brand new. But you can buy good quality ones online. The prices might surprise you.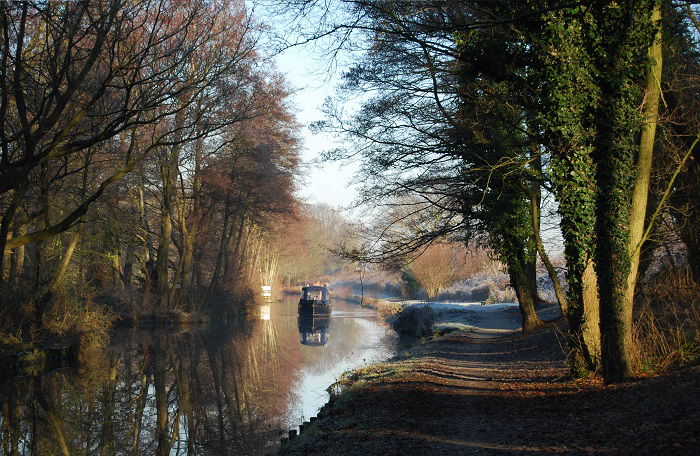 An Affordable Camera for Beginners
In terms of modern DSLR cameras, the Nikon D40X is basic. If you're a professional or enthusiast, or even an advanced beginner, you won't find much use for this camera.
But basic doesn't equal bad. This camera was designed for beginners, and it hits that target. If you're getting started with photography as a hobby, the D40x is the perfect place to start.
The controls are easy to use, and the LCD Monitor is big enough to see the menu clearly. It's a great place to start for older adults and young photographers.
The quality and ease of use make it an excellent camera for experimentation. You can try street, portrait, still life, and studio photography, and you won't feel let down.
It does have its limitations. Action and sports photographers won't be pleased with the slow 3fps burst. And wildlife photographers will find the shutter sound frustrating.
Non-professionals will still appreciate the compact and lightweight body. You can take the D40x out shooting without being weighed down. And you won't need any extra equipment like a tripod.
Nikon D40x Key Features
To better understand the Nikon D40x, let's have to take a look at the camera's features.
Highly Compatible Lens Mount
The D40x has the Nikon F-type lens mount, which is common to many of Nikon's SLR and digital cameras.
The F mount has been in use since 1958, which means there are many F-type lenses available. It gives you excellent flexibility when selecting lenses.
But the camera has no built-in autofocus system. The lens mount doesn't have the mechanical focus drive pin you find on other Nikon models. If you do want to use autofocus, you'll have to attach a lens with an AF motor built-in.
The two lens groups you need to look out for are the AF-S and AF-I. These allow you to use autofocus with the D40x.
As this is a camera for beginners, there isn't much point in spending loads of money buying lenses for it. In many cases, the lens will be more expensive than the camera itself.
This camera is to get people started with photography, so it's best to stick to the AF-S and AF-I lenses. These will get you going, and you won't break the bank buying one if they aren't included with the camera.
Good Sensor and Image Quality
The Nikon D40X has a 10.2MP APS-C sensor. 10.2MP is a modest number compared to most modern DSLR cameras, but the image quality is still very good.
The camera has the Nikon Image processing engine, which you will also find in the D80 and D200 models. This is more than capable of meeting the needs of a beginner.
The ISO isn't bad either, ranging from 100 to 1600. The D40x might fail you in the dead of night, but you can capture some excellent images in lower light settings. The camera also has a built-in flash for when things get dark.
A bonus for photography learners is the help suggestions displayed on the LCD screen. If your scene is too dark, it will suggest using flash. If the image is too light, it will suggest changing the f-stop or shutter speed. This is an excellent way of learning on the job.
The D40x also has options for in-camera editing. There is D-lighting for shadow and highlight enhancement, red-eye reduction, and image overlay. You also have a selection of filters to choose from.
This may not be professional-level stuff, but they are fun to play around with. And the results are good too. The image quality will feed your enthusiasm for photography.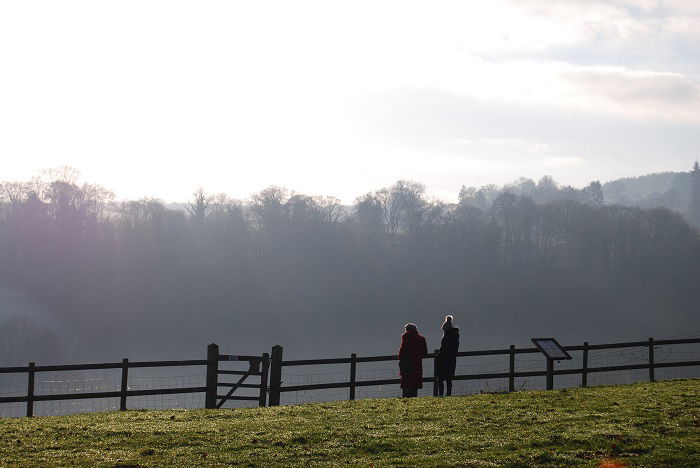 Useful Focus and Burst to Hone Your Skills
The 3fps burst function isn't the best out there, but it is enough if you're new to continuous shooting. The burst images are also unlimited in JPEG form.
If you want to capture professional action or sports shots, this burst won't be suitable. But, it is a great tool for learning about burst functions on DSLR cameras.
As stated above, the autofocus system only works if you have a lens with an AF motor. If you are using such a lens, the D40x has a Multi-CAM530 three area AF sensor. This will keep your subject in focus if they're not completely still but will struggle with a lot of movement.
The autofocus is fast and reliable when things are steady. You can concentrate on getting the right image while the camera and the lens take care of the focus.
You can also use the manual focus with the AF-S and AF-I lenses. These have the high standard you would expect from Nikon lenses. The same applies if you are using a different Nikon F-type lens.
Unfortunately, the D40x has no video features to speak of. This does set it back when compared to modern entry-level DSLRs.
Lightweight and Portable Body
The Nikon D40X has a compact and lightweight body. It's mainly made of plastic and isn't weighed down by lots of hardware and components.
The body has an ergonomic design that fits neatly into your hand. You won't experience any fatigue or discomfort even if you are out shooting all day.
The D40x has a large 2.5" 230,000 pixel LCD monitor. It displays your images with excellent definition so you can see if you need to retake the shot. It will also highlight areas of over or underexposure.
The screen does not work as a viewfinder, which does let it down. But the optical viewfinder is great, and the camera's low weight means it's easy to hold up to your eye.
There is no touch screen. You need to use the control panel in order to navigate the menu. But the control panel is simple and easy, so it won't take long to master it.
The controls for the ISO and different modes on the top of the camera are also easy to use. There is only one dial, and everything is clearly labelled. It won't take you long to find the setting you need.
The battery life is excellent. If you leave with a fully charged battery in your camera, you won't need to take a spare.
Comparison to Modern Counterparts
If we look at this camera's closest relatives, the D40x is the best of the bunch. It's superior to the D40 in nearly every aspect. The upgraded APS-C sensor has an extra 4MP resolution.
The Nikon D60 was the next edition in this range. The D60 had improved features, but the D40x always remained better value for money.
The leading competitor in the modern market is the Nikon D3500. It's Nikon's current beginner DSLR camera, and it is one of the best around.
The D3500 has an APS-C sensor with 24MP image resolution. That is more than double that of the D40x. It also has a 5fps burst mode and 1080p video capture capabilities.
There is also the Canon EOS 7D Mark II. It has a 20MP sensor, an expanded ISO range, and full HD video. The 65 point autofocus system also sets it apart from the competitors. It's Canon's best DSLR camera for beginners.
Time hasn't been good for the D40x. Modern DLSRs have surpassed its technology and functions. But the Nikon D3500 and the Canon EOS 7D MII will cost a lot more. They are still in production, so you will have to pay full price. If you find the right D40x, you could be in for a bargain.
Is the Nikon D40X Still a Good Camera in 2021?
If you're getting into photography in 2021 and looking for the best camera for beginners, you are better off with something more modern. The D3500 is Nikon's best DSLR for beginners right now.
Modern cameras have better functions and features. They are easy to use and offer more versatility. If you're serious about getting into photography, then the D3500 or the Canon EOS 7D Mark II are worth the extra expense.
The Nikon D40X still has its place. If photography is just a hobby and you want something better than a smartphone, it's worth considering. It's perfect if you want to have fun without having to part with a large amount of money.
Yes, the D40x is outdated. But it is still capable of excellent image capture. You can find a bargain and have some fun!
If you're new to photography and want to hone your skills, check out our Photography For Beginners eBook!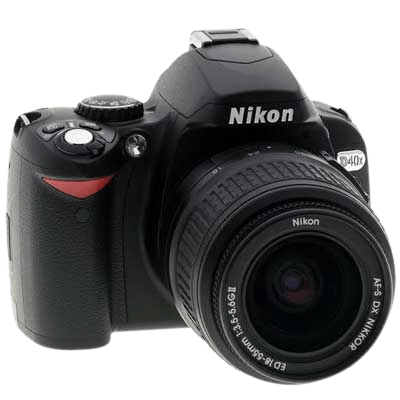 Capture stunning photos with this advanced digital camera, boasting 10.2 megapixels and fast autofocus.
Shop 2 Offers