Have you ever wondered about all those letters you find on your lens? They must mean something, right?
These letters are all abbreviations that tell you what features your lens has, such as special coatings. Or something your lens can do, such as reduce camera shake.
Read on to learn more about Nikon Lens Abbreviations.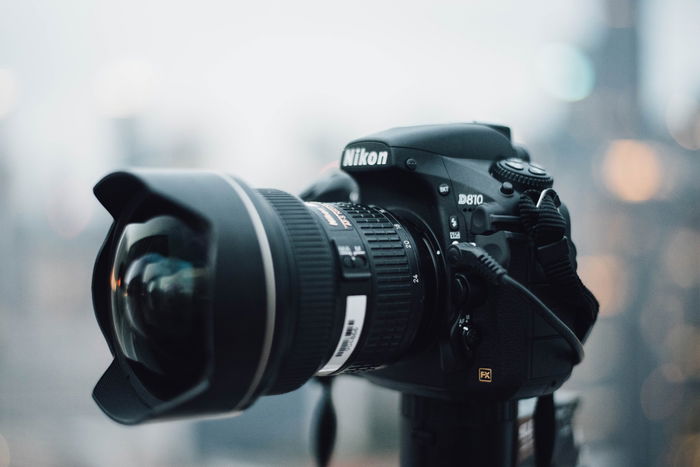 What Are Lens Abbreviations?
Lens abbreviations are necessary. As so many recent lenses have multiple features, it would be impossible to write them all down.
Also, having the abbreviations means you don't need to go through an entire camera manual to find out what the lens can offer you.
Let's look at an example.
Nikon AF-S FX NIKKOR 200-500mm f/5.6E ED VR Zoom Lens.
We can see a few abbreviations here; AF-S, FX, E, ED, and VR.
From these, we know that the lens has Auto Focus with a Silent Wave Motor, is completely full-frame, and uses the electronic aperture activation feature.
On top of that, the lenses use extra dispersion elements in the lens and image stabilization.
With a little practice and our article, you can do the same.
Nikon Lens Abbreviations
A – Original lens with a bayonet mount. The manual focus lens is considered Pre-AI (1959).
ADR – This Aperture Direct Readout allows the photographer to see the aperture scale due to the prisms used in the Nikon F4, for example.
AF – Plain and simple Auto Focus, which allows focusing from the camera.
AF-D – This is Auto Focus with information on distance. This version relays the distance between the subject and the lens to the camera for better focusing.
AF-I – Auto Focus with an integrated motor. This made focusing faster, but no longer found on lenses.
AI-P – This is Auto Focus but with the advantage of a CPU. This transfers data from the scene for better exposure metering.
AF-S – Auto Focus with the addition of a Silent Wave Motor, and work best on cameras that don't have them.
AF-P – This Auto Focus mode has a Stepping Motor, which is a fast and silent way to achieve a correct focus. These are new generation motors found in lenses but won't work when placed on older FX and DX lenses.
AI – Automatic Indexing is a feature that separated older lenses with the newer, more modern ones. Any lenses made after 1977 with work on all modern Nikon bodies. There will be compromises, such as a lack of metering. There are exceptions.
AI-P – This is a manual focus lens with the addition of a chip that relayed information to the camera.
AI-S – A manual focus lens that could work with Shutter Priority and Program modes. The aperture can also change in-camera.
ASP – It can also be seen as AS. This is a lens with at least one aspherical element inside, which helps to correct lens aberrations.
C – Same as NIC
CRC – These are Close Range Correction lenses, used for close focusing distances.
CX – Camera lens for the Nikon 1 mirrorless system.
D – These lenses send distance related information (subject to lens) to the camera.
DC – Defocus Control allows you to create portraits by controlling background bokeh.
DX – A lens designed for camera bodies with a smaller than usual image circle. These are specifically for crop sensor bodies.
E (Old) – These are lenses Circa 1977 that was used on the EM body. These were lightweight and optically good, even if made from plastic.
E (New) – Electronic Aperture Activation. These lenses do not have a connection to the aperture activation in the camera body. Instead, they communicate via electrical signals.
ED – Extra-low Dispersion glass stops any light spreading as it enters the lens. The high-end lenses with this attribute capture a better sharpness and reduce aberrations.
FL – A new attribute in 2013, and indicates if the lens has elements made from Fluorite. These are superior lens elements and lighter to their counterparts.
FX – This is a full-frame digital sensor. Nikon uses this sparingly to show that these lenses operate at full 35 mm image size.
G – If you notice a 'G' after the aperture, it means that the lens doesn't have a manual focus ring. All focusing has to be done through the camera. For example, the Nikon AF-S FX NIKKOR 50mm f/1.8G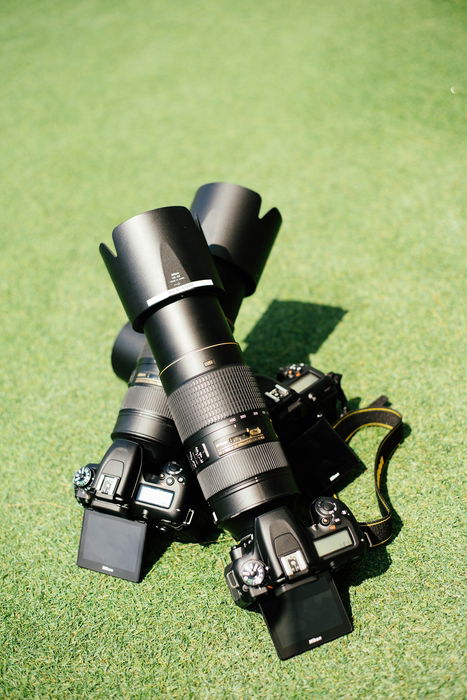 HRI – High Refractive Index. This reduces aberrations and field curvature. These elements are only present on the best of the best Nikon lenses.
IF – Internal Focusing. This allows the camera to focus quickly by moving elements inside the lens. This is a feature of modern Nikon lenses.
IX – These lenses are created for the Pronea system, which is part of the APS camera system.
K – These lenses are from a former generation and used rubber focus rings.
Micro – These are specifically designed for Micro or Macro photography, allowing close-ups.
N – Nano Crystal Coat. This is written on a golden sticker and stops reflections from lens elements. This helps the reduction of flaring and ghosting.
NIC – Nikon Integrated Coating. Nikon's lens coating helps stop ghosting and flaring.
PC-E – Perspective Control with added electronic diaphragm. This allows the lenses to shift & Tilt for special effects.
PF – Phase Fresnel. This is an optic built for diffraction, allowing lenses to be made smaller and lighter.
Pre-AI – Nikon released the first 'F' mount in 1959. Between then and 1979, these lenses are referred to as Pre-Ai. These lenses can be dangerous on lenses made after 1979, with a few exceptions. To make these lenses modern, they need to be converted to AI.
RF – Rear Focusing allows lenses to focus by moving rear located elements. This is similar to Internal Focusing.
S-line – These are the lenses for mirrorless cameras, where the 'S' stands for Superior.
SIC – Super Integrated Coating is a multi-layered coating that reduces flaring. You'll find these on more complex zoom lenses.
SWM – Silent Wave Motor. This motor is found in the AF-I and AF-S lenses. This allows the lens focus mechanism to operate at high-speeds while being ultra-quiet.
UW – Underwater lenses which were developed for Nikonos camera systems.
VR – Vibration Reduction is Nikon's Image Stabilisation feature, which helps to remove camera shake.
Z –'Z' lenses are built specifically for the Z6 and Z7 camera systems.
HB – This is a Bayonet mount hood.
HE – An Extension hood for long lenses that have a hood already attached.
HK – This hood fits onto the lens and then locks.
HN – A Screw mount hood.
HR – A screw mount rubber hood.
HS – This hood snaps onto the lens.
Lens Elements
U (uni) – 1 element.
B (bi) – 2 elements.
T (tri) – 3 elements.
Q (quadra) – 4 elements.
P (penta) – 5 elements.
H (hexa) – 6 elements.
S (septa) – 7 elements.
O (octa) – 8 elements.
N (nona) – 9 elements.
D (deca) – 10 elements.
For more great camera tips, check out our posts on Nikon firmware update, focus breathing, or how to use a teleconverter next!