The Canon 5D Mark III vs 5D Mark IV. They are two of the most popular cameras on the market. But which one is better for you? In this article, we'll compare the two to help you make a decision.
The Canon 5D Mark III was released in 2012 and is still a very popular camera. It has a 22.3 MP sensor and can shoot up to 6 frames per second. The Canon 5D Mark IV was released in 2016 and has a 30.4 MP sensor. It can also shoot up to 7 frames per second.
So which one is better? The answer depends on what you need it for. If you're mostly just going to use your camera for family photos or everyday shots, then either one will work fine. But if you're looking for something that will give you professional-quality images, then the Canon 5D Mark IV is probably the better choice.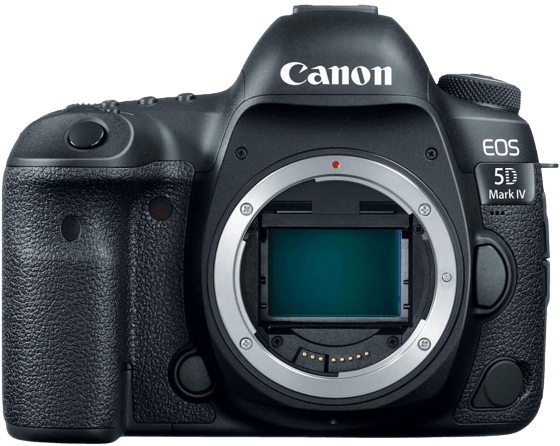 Compare the Canon 5D Mark III vs 5D Mark IV to see the remarkable refinements in image quality, performance, and versatility. Capture high-resolution 4K video clips with ease and enjoy fast operation with the DIGIC 6+ Image Processor.

What Is the Canon EOS 5D Series? Comparing the Canon 5D Mark III vs 5D Mark IV
The EOS 5D came out in 2005. It created the market for consumer-grade full frame cameras. Until then, you had two options—buy the massive and expensive Canon 1DS series or go with smaller sensors.
The 5D became very popular, offering a 12 MP sensor and 12-bit images. The image quality was remarkable. It's still often purchased for its simple handling and film-like grain.
Soon after, the second generation followed, which introduced video recording. Doubling up on resolution and adding 14-bit raw depth, the 5D Mk II was as a fantastic all-around camera. Countless professionals bought it and built their entire set of equipment around it.
Then 2012 came and Canon introduced the 5D Mk III. It offered significant improvements in autofocus and ergonomics. A new sensor, extensive weather sealing, and other incremental updates made their way into the camera. In the years after its release, the Mk III dominated the market.
But a few years passed and the full frame market became very saturated.
In 2015, Canon introduced two high-resolution versions. The 5Ds and 5Ds R both have a 50.6 MP full frame sensor. The standard one has an anti-aliasing filter, while the R variant doesn't.
A year later, the 5D Mk IV arrived as stiff competition. For the first time, it wasn't the obvious choice for full frame newbies. Still, it promised to be a competent camera with 4K video and incremental upgrades in every aspect.
What Photographers Are The EOS 5D Cameras Best For?
Canon aimed the 5D series at enthusiasts looking for top image quality.
Newer 5D models slipped into professional territories. Landscape, portrait, and wedding photographers alike started using them.
Casual videographers also loved them, especially the Mk II and Mk III models. For almost a decade, these two models led the DSLR video field.
Let's take a look at the core features of the two later models, the Mk III and the Mk IV.
A Quick Comparison
The Canon EOS 5D Mk III
Canon released the 5D Mk III in 2012.
It features a redesigned body—a blend of the 5D Mk II and the 7D. It's very ergonomic, intuitive, and sturdy. It's a camera that feels like they made it for your hands. That is the result of heavy testing and continuous redesigning.
You get a 22.3 MP full frame sensor with great colors and impressive low-light performance. The dynamic range is not remarkable for a full frame camera, but not terrible either. Highlights are well preserved, but pulling up shadows can result in visible banding.
The autofocus system is from the 1DX. You can choose from 61 points, 41 of which are cross-type. They are sensitive and better than those of the 5D Mk II. The system tracks subjects well for a DSLR. The points cover enough of the frame to be practical in most situations.
Once you switch on live view, the wonders vanish. Contrast detection AF is your only option, but it's slow and does not have continuous focus. You can also choose Quick mode, which flips the mirror to enable phase detection every time you focus. It's faster but very annoying.
You can shoot up to 6 frames per second with tracking. This value is suitable for everyday situations, weddings, wildlife, and sports.
The Mk III holds two memory cards—a CF and an SD. This is a must-have feature in a professional camera. Cards rarely fail, but you have to prepare for every scenario.
In terms of video, you can shoot 1080p at 30 fps with ALL-I compression. It can output a clean video signal via HDMI, so you can also record externally.
One considerable advantage over the 5D Mk IV is the availability of Magic Lantern. With ML, you can use focus peaking, set an intervalometer for time-lapse photos, shoot RAW video, and much more.
In general, the 5D Mk III is a well-designed, efficient, all-around camera.
The Canon EOS 5D Mk IV
Released in 2016, the 5D Mk IV offers a gradual upgrade to the Mk III.
The body is very similar but slightly more prominent. In my humble opinion, this camera has the best grip ever designed. But this, of course, varies from hand to hand.
It arrived as the most expensive 5D camera to date. Many of its features justify that price, but it lacks in some respects.
The specification sheet looks great. The new sensor offers images with 30.4 MP resolution and you can shoot at 7 frames per second.
Further notable differences to the 5D Mk III include:
A new AF area selection button. Located next to the joystick, this is a feature borrowed from the 7D Mk II. It's a welcome improvement that makes switching AF area modes quicker. I find myself changing areas more often on the 5D Mk IV and 7D Mk II because the operation is more convenient.
Touchscreen. This feature is one that I didn't know I needed. It makes camera operation much faster in some scenarios. You can surf through the menus. When reviewing photos, it also supports the same gestures as your smartphone.
Extended focus area. It has the same amount of points as the previous model, but they are more scattered across the frame. This might not seem like a big deal. But in reality, it gives you more options for composition. Tracking is also better since the camera can follow the subject longer in the frame.
Dual Pixel Autofocus. This feature is the most significant improvement. Phase-detection AF points embedded in the sensor enable fast focus across the frame. It's useful and accurate. In video mode, it gives you smooth focus pulls. In low light, it's more sensitive than the points in the viewfinder. It tracks faces and moving subjects and compensates for hand movement.
GPS and geotagging. GPS is a handy addition, especially for travel, landscape, and wildlife photography. If you turn it on, every single file has accurate GPS data embedded into it. You can view your photos on a live map and see exactly where you captured them.
4K DCI video recording. While Canon finally included 4K in their top full frame camera, it comes with a significant constraint. It's only available using a 1.3x crop.
Better connectivity. The 5D Mk III has no wireless connections. The newer model offers built-in Wi-Fi and NFC. They allow for quick file transfer to smartphones or social media on the field.
Wider dynamic range. Although it's not the best on the market, the 5D Mk IV offers a significant improvement. Shadows look much cleaner and banding is not an issue.
Higher ISO performance. Noise levels have improved by roughly one stop at higher values. With the Mk III, I would comfortably go up to 6400. With the Mk IV, it's around 12,800. On paper, both are expandable to 102,400. But an ISO that high won't produce a high-quality image.
Negative Features of Both Cameras
I can't write a review about Canon products without mentioning their limitations. Some of these are not huge issues. But they cause headaches for photographers who have already invested in Canon gear.
The SD slot is slow. Of the two slots, one is a UHS-I SD in both cameras. When shooting in burst mode at high frame rates, this becomes a problem. The slot isn't fast enough to handle the bitrate of 6 or 7 RAW files every second. After the camera runs out of buffer (which happens in a few seconds), you can't shoot at high speeds. The CF slot is fast enough, but Canon should have opted for a UHS-II SD slot.
Lack of in-body image stabilization. Video creators mostly miss this feature. But photographers would also welcome it. Other manufacturers like Pentax can include IBIS effectively in their pro bodies. It's not a technological problem.
Cropped 4K recording. Many other cameras shoot 4K with the whole area of the sensor. Canon probably wants to protect the EOS C cinema camera lineup. So, full frame 4K isn't included in any of the EOS full frame cameras. This lag didn't get fixed until very recently with the 1DX Mk III.
The dynamic range is worse than the competition. It's a problem in situations when you can't shoot bracketed. I respect that Canon doesn't borrow Sony's tech, but develops its own sensors instead. Nonetheless, it needs to catch up. The dynamic range of recent Canon cameras is 1-2 stops worse than Sony's comparable models. Nikon buys Sony's sensors, so they are ahead, too.
ISO invariance. This feature is probably the least important. Still, it would be nice to have. Most of the competition from Fujifilm, Sony, and Nikon already have ISO invariant cameras. It means that you can shoot at any ISO. Then you can push the RAW image during editing without losing tonal detail. It doesn't matter if you set the ISO on the camera or your computer.
Competition
The 5D series, especially the Mk IV with its higher price, faces intense competition. There are comparable DSLR and mirrorless cameras, often costing less. I list three good choices below, but depending on your camera preferences, there are many more.
Canon's mirrorless full frame camera might be a proper competitor for the 5D Mk IV. It comes at a much lower price but has notable drawbacks.
First, it only has a single SD card slot, which poses a threat to your data. But if you back up often and buy quality memory cards, you can minimize the risk.
Second, the body is small and lightweight. If that's what you're looking for, great. But for some, it might feel uncomfortable or unbalanced.
It also has the same sensor as the 5D Mk IV, which has the same limited dynamic range.
But there are undeniable advantages. Being a mirrorless body, it has a short flange distance. Thanks to that, you can adapt practically any lens to it, from old Soviet Helios lenses to modern EF glass. The one exception is other brands' mirrorless lenses. Finding adapters for uncommon mounts is hard, but that will change.
It also comes with Canon's new RF mount and accepts RF lenses. There are not a lot of them yet, but they are amazing. Their optical performance sets them apart, but of course, their price matches that.

Sony's all-rounder full frame mirrorless camera is a very viable option instead of the 5D Mk IV. You can get it at a substantially lower price, too.
Of the few disadvantages that the A7 has, I would highlight two.
First, the sensor does not have protection from environmental elements. So whenever you switch lenses, dust can fall onto the sensor. This issue is because of the lack of a mirror. But Canon has overcome this problem by closing the shutter every time the camera is turned off or a lens is detached. If you buy any Sony mirrorless camera, expect to clean the sensor often.
The other disadvantage is the slightly uncomfortable grip. The camera is small and light, just like the EOS R. It's an obvious tradeoff—you have to choose between size and ergonomics.
The A7 III has impressive advantages, though. Its sensor has a lower resolution but a wider dynamic range than the 5D Mk IV. You get in-body image stabilization, too.
Its autofocus is superior to any of the EOS 5D cameras. In videos, it's not so apparent. But for stills, the Sony system wins. It tracks flawlessly, covers the whole frame, and has outstanding eye detection. Portrait photography has never been easier.
Adapting lenses to the Alpha series is even easier than to the R. There is an adapter for almost every mount.
The D850 is the 5D Mk IV's most direct competitor.
It lags behind the 5D in live-view focusing. Dual Pixel is very hard to beat. But when using the optical viewfinder, the two systems are equally impressive.
The D850 has a 45.7 MP sensor. That's twice the resolution of the 5D Mk IV and has a better dynamic range.
You can shoot 4K using the whole area of its sensor. There's no arbitrary limitation. Battery life is also significantly better.
Should You Buy a 5D Series Camera in 2023?
As with everything, there's no single right answer to this question. It depends on numerous factors—compatibility, image quality, autofocus, and handling. But I'll help you decide.
Should You Buy a 5D Mk III?
The price of the 5D Mk III dropped in recent years, which makes it a very appealing offer. If you have enough experience to buy used, it's even better.
The Mk III is still very suitable even for professional work. I use it as my primary camera. When I need more (which rarely happens), I borrow or rent other cameras.
So, when is the 5D Mk III an excellent choice for you?
It is perfect for an enthusiast Canon user stepping up to full frame. Presumably, you already have some full frame compatible lenses. If your budget is moderately limited, and want better than the 6D or 5D Mk II, it's an obvious choice.
The 5D Mk III gives you a professional interface with dual slots, useful features, and excellent durability. It's a great stills camera with respectable video features.
If you're the type of photographer (like me), who appreciates a bigger, more comfortable camera, the Mk III is for you. There is nothing wrong with small, portable mirrorless cameras, but I prefer a sturdy grip.
Should You Buy a 5D Mk IV?
The 5D Mk IV is the best camera Canon offers for photographers who don't want the enormous 1DX Mk II.
There are alternatives. But if you're a long-time Canon user, you won't go wrong with it.
It fits your hands and, despite its size, it's not a pain to carry around all day. At least if you don't put a three-pound lens on it.
Canon designs the most intuitive interfaces and controls. So, if you want a professional camera that's as straightforward as it gets, the Mk IV is the right choice.
Conclusion
To answer the question at the beginning: Yes. The Canon EOS 5D Mk III and 5D Mk IV are very much relevant today. Despite the mirrorless revolution and technological advancements, they are still viable options.
Choose your camera wisely, as it will accompany you to your most memorable experiences. Invest in it well, but don't overinvest in features that you don't need.
Keep one thing in mind. All cameras are just cameras. When it comes down to it, you take the photos, and the camera in your hand is only a tool. Use a camera that brings the best out of you.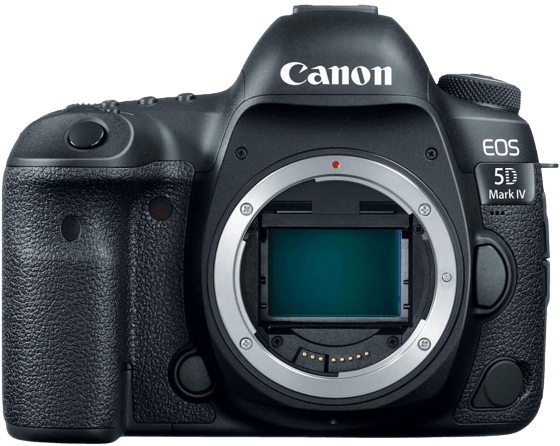 Compare the Canon 5D Mark III vs 5D Mark IV to see the remarkable refinements in image quality, performance, and versatility. Capture high-resolution 4K video clips with ease and enjoy fast operation with the DIGIC 6+ Image Processor.