The Canon EOS 1300D is probably on your list if you're looking for an entry-level DSLR. And it should be. It is great value for money and has a really attractive range of features for any beginner.
Take a look at our review to see if the Canon EOS 1300D (also known as the Rebel T6) has the qualities and features you need at a price you can afford.

Canon EOS Rebel T6 / 1300D Overview and Specifications
The
Canon EOS 1300D
(Canon Rebel T6, Kiss X80) is an
entry-level DSLR
introduced in 2016. It is an upgrade of the EOS 1200D.
The most significant upgrade is the Wi-Fi and NFC connectivity. These features allow you to transfer data from your Canon camera to other devices. Moreover, the ISO became expandable to 12800.
The EOS 1300D also has a DIGIC 4 + image processor, which has a great speed improvement compared to DIGIC 4.
Who Is the Canon EOS 1300D for?
The Canon EOS 1300D is for beginner photographers who do not want to invest too much but want to learn photography on an easy-to-use camera.
With the right lenses, the Canon 1300D is suitable for shooting landscapes, portraits, macro images, and street photography. It saves money to buy better (i.e., EF Mount) lenses that you can later use on full frame or prosumer models.
The model's biggest advantage is its ease of use. Beginners will not have to spend a lot of time figuring out its navigation and menu functions.
The 1300D is also suitable for video shooting. Although the video quality is average with a 1080p (and 30fps) maximum resolution, it does have some benefits. In low light conditions, you can reach great results as you manually can set the exposure.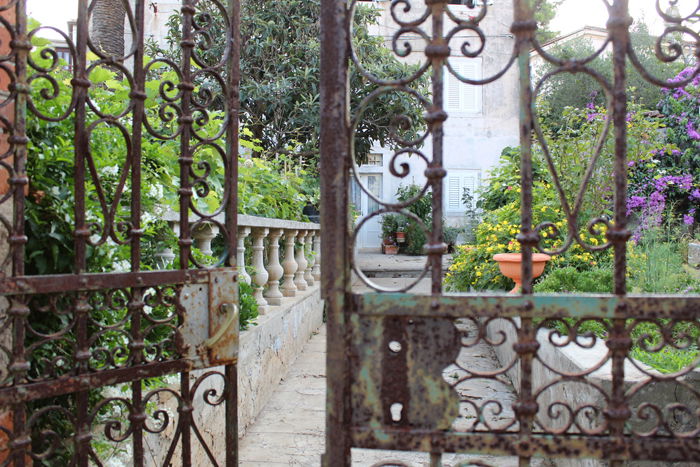 Canon EOS 1300D Key Features
This is why the Canon 1300D is a great entry-level camera for photographer newbies.
Mount and Compatibility
You have the option to buy the Canon EOS 1300D body or in a kit with an 18-55 mm kit lens. The camera has an EF-S mount, making it compatible with the Canon EF-S lenses. The cameras with the EF-S mount are backward compatible with EF lenses. So lenses designed for EF (full frame) cameras will work on the Canon 1300D. But EF-S lenses (designed for crop sensor cameras like the 1300D) will not work on full-frames.
The good news is that the EF-S lenses are smaller and lighter than the Canon EF lenses. They also tend to be more affordable. However, it is wise to consider buying an EF lens if you plan an update for a camera with a larger sensor in the future.
The Canon EOS 1300D is also compatible with many Sigma, Tamron, and Tokina lenses.
The 18-55 mm kit lens has an auto-focus mode, and it has an f/3.5 minimum aperture. It has a built-in image stabilization you can switch on or off.
You also have the option to buy any lens adapter to use M42 mount (manual focus vintage) lenses.
Sensor and Image Quality
The Canon EOS 1300D has an 18 MP APS-C CMOS sensor. It has a DIGIC 4+ processor, which is an upgrade after the EOS 1200D. It performs better only in terms of speed, not image quality.
Even though the sensor has limitations in dynamic range, the 63-zone exposure metering performs well.
The 1300D's ISO sensitivity ranges between ISO 100 and ISO 6400. It is also expandable to 12800. Image noise gets more visible after ISO 800, especially when shooting in lossy image compression.
You can shoot photos in JPEG, RAW, and RAW+JPEG format. The RAW images are relatively neutral, and the colors are not too vibrant. This is something you can fix in post-production.
The Canon 1300D has the following Picture Styles: Auto, Standard, Portrait, Landscape, Neutral, Faithful, Monochrome, and three User Defined options. These features are helpful, especially for those beginners who do not frequently edit their photos.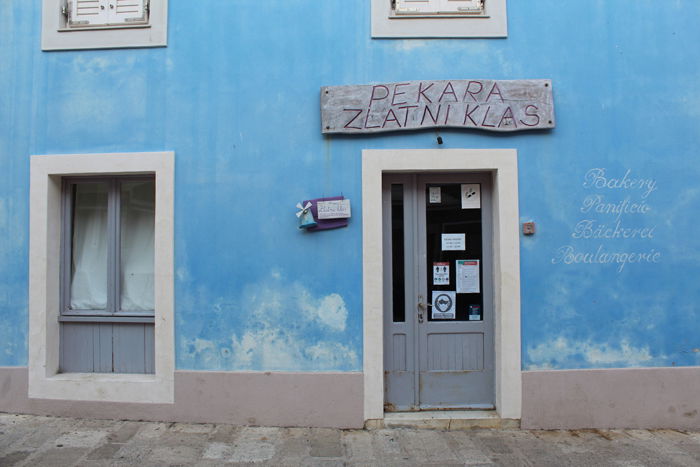 Focusing and Burst
The Canon EOS 1300D has nine AF points with one cross-type point in the center. The focus points are widespread, and the camera has a quick focus. But in Live View, the focus gets much slower and often acts confused.
The speed of the AF depends on the lens you are using.
You can have great results with a faster EF 50mm 1.8 STM or EF-s 24mm f/2.8 STM lens. These are more suitable for portraits and street photography or when you are shooting moving subjects. Stepper Motor Technology (STM) not only provides ease of focusing and fast AF but is perfectly silent, which is crucial when shooting videos.
In low-light conditions, the AF might struggle. The AF working range is EV 0 -18 for the center AF point and EV 1 -18 (at 23°C & ISO100).
The EOS 1300D has three AF Modes: AI Focus, One-Shot, and AI Servo. The camera also features a Predictive AF up to 10m.
When photographing movement, this model is capable of 3.0 frames per second burst shooting.
Video Features
The Canon EOS 1300D does not have a dedicated movie button. You have to set the Mode dial to Video to record. If you want manual exposure settings, you should change them in your camera's menu. The 1300D offers 1080p video recording at 30, 25 and 24fps. It has Full HD video recording, but this is quite outdated at 4K video recording.
These video quality (such as the lack of 60fps) limitations are typical for entry-level DSLRs. Videographers should opt for something other than the EOS 1300D, such as the 850D.
Body and Handling
The Canon EOS 1300D has a light but sturdy body. It weighs around 485 grams and is easy to carry around as it is lightweight. The camera has an ideal size and weight for traveling or long events.
The camera is made of carbon fiber/glass fiber and polycarbonate resin. The grip is on the right side and is quite comfortable. It is easy to hold the camera in hand, but it is not weather-sealed.
The mode dial is on the top, and is easy to switch between the shooting modes. Besides Auto, Aperture Priority, Shutter Speed Priority, and Manual, you have several other mode options. There are Portrait, Landscape, Close-up, Sports, Food, Night Portrait, and Creative Auto.
The viewfinder shows 95% of the scene, so the magnification is approximately 0.80x. This is normal for entry-level DSLRs.
Below the viewfinder, you can find the fixed, 3-inch LCD screen. It has a resolution of 920k dots. This is an upgrade from the 1200D's 460k-dot screen.
The Canon EOS 1300D does not have touch screen features, which is rather uncomfortable when now even the most basic smartphone has it. Although with the Wi-Fi connectivity, you can use Canon Camera Connect App and do focusing from your phone.
Battery life lasts for around 500 shots. In cold weather, battery life reduces to about 410 shots.
There is an input for a Mini-USB port, a Mini-HDMI port, and a wired remote on the left side. On its top, the camera has an auto pop-up flash, and you can fix an external flash on its extra mount.
Canon EOS 1300D Alternatives
Several other entry-level DSLRs compete with the Canon 1300D.
The biggest rival is the Nikon D3300. It offers a better battery life and higher resolution. It is also more expensive.
There is also the Fujifilm X-T10, which is a mid-range compact camera. It has a 16.3MP APS-C X-Trans CMOS II sensor and a tilting 3-inch 920k-dot LCD screen. It is capable of 8fps burst shooting, and its ISO sensitivity range is ISO 100-51200.
Another alternative is the Olympus OM-D E-M10 Mark III mirrorless camera. While the Canon 1300D has an optical viewfinder, the Olympus model has an electronic one. The latter offers a wider field of view. This camera also features a touch screen.
The Pentax K-50 is a mid-range, 16 MP DSLR camera. It has 11 AF points and almost 100% frame coverage. The better features come at a higher price. The K-50 has a weather-sealed camera body and a more accurate viewfinder. It also offers better high ISO performance, higher color depth, and higher dynamic range.
Keep in mind that the Canon EOS 1300D is not the latest entry-level release from Canon. As an alternative, look for the 2000D.
Conclusion
The EOS 1300D is a great entry-level DSLR, beginner Canon camera, and it is ideal for photographer newbies to learn the first steps. It is easy to use and navigate its features.
The camera is suitable for various genres, from landscape to portrait photography.
The Canon EOS 1300D is a good value-for-money, offering not-so-basic features like Wi-Fi and NFC connectivity.
The Live View feature is also nice to have but makes the autofocus slow. The video mode allows limited control.
All in all, the Canon EOS 1300D is worth its price but do not expect miracles from it.  If you are into Canon cameras but want more features, upgrade to the 250D or 850D.
Scores

Now that you know what camera to buy, check out our Photography for Beginners course!