It used to be that in order to colorize a black and white photo, you needed to use Photoshop. But no longer! With the new tool released in Lightroom, you can now colorize a black and white photo without Photoshop.
ColorizeAI's AI Technology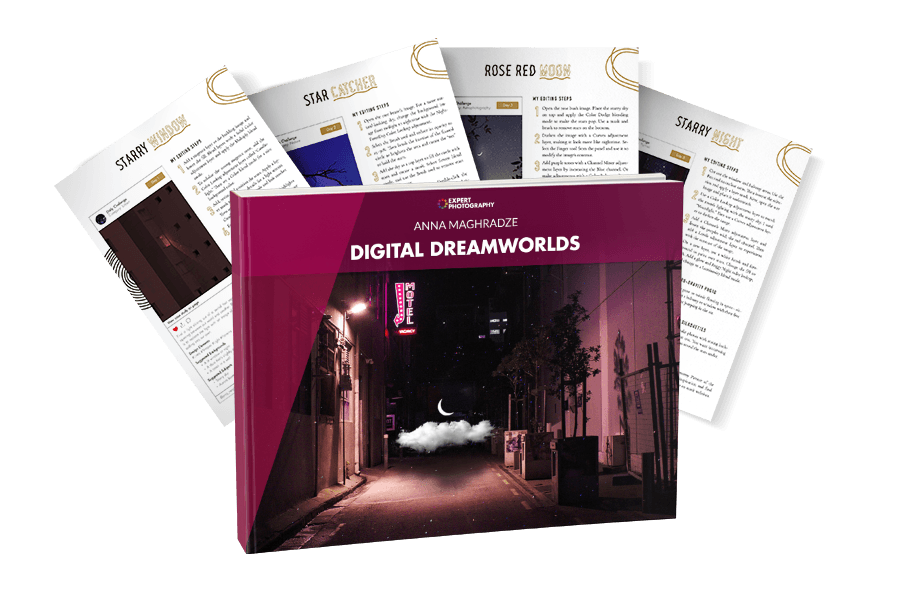 Digital Dreamworlds
Looking to colorize a black and white photo without Photoshop? Our eBook and Cheat Sheets offer a solution, with easy-to-follow steps for creating dreamy scenes and surreal images using Photoshop.
How To Colorize a Black and White Photo Without Photoshop: What You'll Need
Any version of Photoshop or a similar program like GIMP. Even though some tools are different, you'll still be able to follow this tutorial.
A b&w photo. Start with a simple image that doesn't have a lot of details. This will let you practice and have fun at the same time.
An understanding of the time period in your photo. If the image is old, you need to have an idea of what the colors were like back then. This will help your results look as historically accurate as possible.
Optional: a tablet. This will make the coloring process easier, but you can use a mouse like I did.
Step by Step Instructions
1. Clean Up Your Photo to Start With a Smooth Canvas
Open your image in Photoshop. If it's an old image, it's probably full of dust and scratches. If it's a new image, it might still have blemishes that will make the coloring process more complicated.
You can easily remove these using the Patch tool. You can create a new background layer to do this separately, but this is optional.
Select the Patch tool, making sure that Source (not Destination) is selected at the top of the screen. Circle a blemish and drag it to a clean area. This will replace the blemish with the part you dragged it to.
For this to work seamlessly, choose an area that's similar to the one you chose, or else you'll end up with results that look too rough.
You can also use alternatives, like the Clone Stamp, to remove flaws.
2. Increase Contrast to Make the Photo Stand Out
This is a very simple step that involves a few tools of your choosing. Simply increase the contrast or make other adjustments to make your photo look as striking as possible.
To do this, click on the adjustment layer icon at the bottom of the Layers box. You can choose from a variety of tools, but I recommend using either Curves or Levels.
If the results are too harsh, simply lower the opacity of the adjustment layer.
3. Convert to CMYK to Create More Vibrant Colors
CMYK mode will make all of your colors richer and make it easier to cover any black & white area.
Go to Image > Mode > CMYK Color.
A window will pop up. Choose either Flatten or Merge.
4. Use Solid Colors to Accurately Color Every Part of Your Image
Now it's time to paint your image. Click on the adjustment layer icon again and select Solid Color. Choose a color you'd like to start with.
Don't worry too much about choosing the perfect color. You'll be able to change it whenever you like by double-clicking the color in the layer and changing the hue.
Change the layer mode to Soft Light. Select the layer mask (white box next to the new layer) and hold Command + I or Ctrl + I to invert it.
You can also invert the layer mask by using the following method.
5. Paint Over Every Part of Your Image Using the Brush Tool
Select the Brush tool and adjust its softness and size. There's no fixed rule for this step. I used a soft brush with an opacity of 100% to cover major parts of the image.
You can start with a rough 'foundation' so you don't have to worry about leaving out any black & white areas.
Select the layer mask and make sure your foreground color is set to white. To switch between black and white, simply press X on your keyboard.
Once you're done with one area of the image, create another adjustment layer, choose a different color, and follow the same instructions in step #4.
To get rid of mistakes, press X to make black the foreground color and paint over the areas you'd like to fix.
If something doesn't look right, you can always change the color hue or lower the layer opacity.
6. Experiment With Different Colors to Make Your Results Look Realistic
Of course, you can't paint over your image using three colors and expect it to look realistic. Experiment with different tones, including colors you're not used to. Make as many solid color adjustment layers as you want.
For example, for skin colors, you need to use purples, blues, and yellows (just to name a few) so that the skin doesn't look dull.
Make sure to lower the layer opacity when you use unusual colors so that your photo doesn't look unnatural. Even subtle colors will make a big difference.
Study a few color photos as you edit so you can understand how different colors work together. This is a fantastic way to deepen your knowledge of colors and get better at capturing them in your own photography.
7. Enhance Your Colors Even More Using Other Tools
If you want to create a specific color style, experiment with different features in your editing program.
You can use these popular tools to enhance your image even more:
Curves – this has a section where you can change the reds, blues, and greens of your image. You can download pre-made curves to create a specific look.
Color Balance – this does exactly what the title suggests. You can balance out certain colors to make everything look visually appealing.
Selective Color – this will give you an almost microscopic view of every color in your image. You can easily create contrast and alter certain colors in this section.
Hue/Saturation – here, you can change the hue, saturation, and lightness of every color in your image.
If you use a combination of these tools, you'll be able to make your results look even more striking.
You can take this even further by importing your results into Lightroom and experimenting with different presets. This is a great way to turn simple photos into dreamy, moody, or thoughtful works of art.
8. The Final Result
And you're done!
Try to color different types of images to improve your technique.
If you want to go back and work on your results again, save your photo as a Photoshop (PSD) file. This will save all of your layers.
This method is ideal for you if you're a perfectionist or if you simply need to take a break from coloring your image.
Conclusion
You don't need a degree or years of practice to breathe life into b&w images.
You can use this technique to restore old family photos, get creative with unusual colors, and forever change the way you look at color combinations.
Next, why not learn how to use Camera+ App for perfect Iphone photos or shooting old school Hollywood glamour photos!

ColorizeAI's AI Technology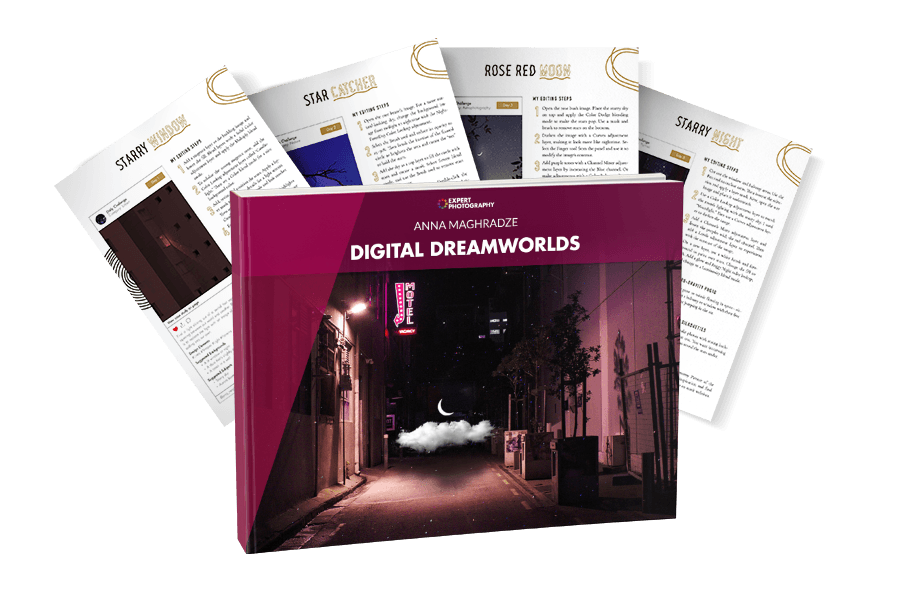 Digital Dreamworlds
Looking to colorize a black and white photo without Photoshop? Our eBook and Cheat Sheets offer a solution, with easy-to-follow steps for creating dreamy scenes and surreal images using Photoshop.