No matter where your travels take you, it's important to have the right travel photography gear to capture those memories for a lifetime. Here are some of the best pieces of photography gear to buy in 2022 to help make your travel photos look amazing.
Travel Photography Gear: Camera Equipment
The camera equipment you take is a personal choice, and will be defined by the type of photographer you are. There will always be debate over how many, and which lenses to bring. Not to mention, do you make space to fit a drone? If you do that means removing one lens from your bag.
The camera body – You'll need your main camera body, and if you're working on assignment bringing a backup body is a sensible idea. An additional camera such as a go-pro, that's not so heavy and bulky, is also smart.
Camera lens – Keep this number to two, possibly three lens. This should be a wide angle lens, a telephoto lens, and possibly a 50mm lens for street and portrait work. The choice of wide angle and telephoto will be dependent on camera brand, though basically you want to cover your focal lengths.
The Tripod
This should be in every photographer's setup. It will primarily be used for landscape photography, though it can double as a light stand if needed! One of the defining photos for every travel photographer is the big booming landscape. Not bringing a tripod means you're not even in the game.
It's essential for techniques like digital blending, and of course for any kind of night time long exposure. A really big heavy tripod then? That's not really compatible with travel photography, so what are the options?
A lightweight tripod – Well not too light, or your camera won't stay steady! A decent quality aluminum tripod with a hook on the central pole so you can add weight is ideal. On a windy day hook your camera bag to it to stabilize the tripod.
A gorilla pod – Small, compact, and versatile. This is the bridge between a tripod and a bracket, and if you don't want a bulky tripod this may work. The downside is that heavier cameras and lenses might not stay completely still, a big problem for long exposure.
A bracket – A much smaller and lighter way of keeping your camera steady is to use a bracket. Using one of these will ensure your camera remains steady, and is unlikely to be affected by strong winds. The downside is you'll need to find somewhere to attach it to, easier in the city than the wilderness. On the other hand some places will not allow tripods to be used, but you might just get away with a bracket.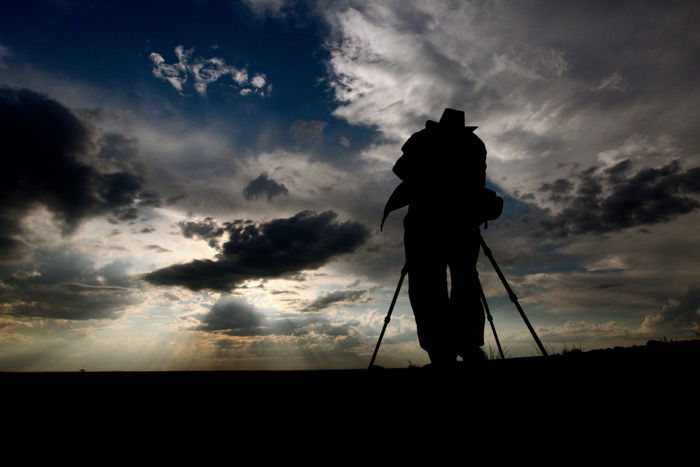 The Filter
Another must have travel photography accessory is the filter. This takes up little space and weight in your bag, yet will enhance your work a lot. There are many types of filters you could use, the following are just the essential filters that a travel photographer should have.
Circular polarising filter – Any landscape photographer should have this filter. It can be used to enhance colors, make clouds more dramatic, and add or remove reflection from a scene.
Neutral density filter – Those wishing to try their hand at daytime long exposure should have an ND filter such as the ND1000 or big stopper in their bag. Packing this filter does of course mean you will need a tripod to benefit from having it.
Graduated neutral density filter – These are used for balancing the exposure of the sky and the foreground within your photo. Even if you choose to bracket your photo they are good to have. These will make post processing that much easier when the photo is already mostly good for exposure level.
UV filter – Often sold as a way of cutting down on haze within your photo, it can also act as a way to protect your lens from the elements. In the rough and tumble of travel photography this is a useful filter to have permanently on your lens, in the absence of other filters.
Smart Travel Photography Tip? Get a Smart Phone!
This is the swiss army knife of travel photography, and is one of the best photography accessories to have. The following are just a few reasons that this is perhaps the one item you never leave at home.
Second camera – Long regarded as the heir to point and shoot cameras, they're increasingly giving bigger cameras a run for their money.
Map apps – Get to locations faster, and download maps for entire countries so you don't even need Wi-Fi to use them.
Storage device – A great photography tip is to buy an adapter so you can upload photos from your card to your smart phone. This is a great way to have even more backup, protecting your work.
Photography apps – The list of photography apps is many. Whether you're using it for post processing on the go, or to find where the Milky Way is, there is probably an app for you!
Social media – Your profile as a photographer is often seen through social media, it's a great way to get exposure for your work. Whichever social media platform you're using, the smart phone will be set up for that.
To store lists – Creating a list of photos you want to take before a trip creates great clarity when planning your day. The notes function is great for this, and if you have a new idea on the go you can just add to the list!
A phone – Of course the device is first and foremost a phone, essential for any traveler whether you're a photographer or not.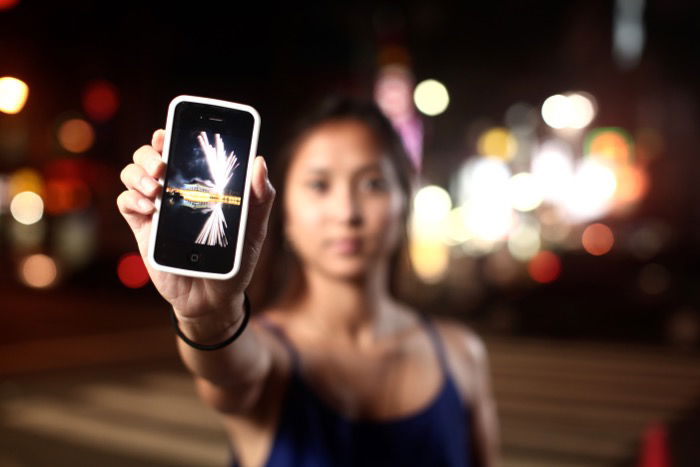 Computer Equipment
Has the smart phone replaced the need to bring a laptop computer or tablet device with you? That again depends on your style of photography, but most travel photographers will still bring a laptop with them. Even if you don't bring a laptop, an external hard drive is a great idea for any travel photographer.
Laptop – The ability to see your work and edit your photos in the evening can be useful. Take a slim lightweight laptop with you, there is no need for anything more powerful on the road.
Tablet – The alternative to a laptop is the lighter and even slimmer tablet. Bring a wireless keyboard with you and you have much of the functionality of a laptop.
Storage devices – Taking devices for photo storage is a must, and it's always a good idea to have your photos stored in more than one place. There are plenty of places that have poor internet speed though, so bringing additional storage is usually better. Perhaps one of the best devices now entering the market are the wireless hard drives. These allow you to connect between devices and upload your photos.
Camera Baggage
While traveling, you're going to need a way to carry all that gear. A good quality camera bag is needed, although day to day there are other additional options. You will also find that most of the time you'll carry some, but not all the gear mentioned in this article.
Of course the computer equipment will stay at your accommodation, but will you need every lens every day? Think about the photos you will take for that specific day, and pack accordingly for that.
Camera bag – This will function as hand luggage when you get on a plane, and will carry all of your photography accessories. Get a good quality bag with modular storage solutions, and a strap to carry your tripod.
Camera vest – Not the best for being in transit, the photography vest can be a good solution for your daily needs. The design means you will have access to equipment that you might want to change quickly and easily, an advantage for travel photography.
Camera belt – On days when you can get away with even less equipment, a camera belt is an alternative to the camera vest.
Miscellaneous Equipment
A lot of these items will be in every traveler's bag. As a travel photographer you need to be prepared for all conditions, so although not all of these are photography accessories, you need them in your photography kit.
Zip lock bags – Useful to protect gear from getting wet, your camera bag may not keep all the moisture out when the rain is torrential.
Weather gear – This will depend on whether you're going to Iceland in winter, or traveling the jungles of Malaysian Borneo. In colder countries look to bring etip gloves, in warmer countries items like flip flops and a sun hat. Wherever you go a poncho is a good thing to have in your bag. Easy to carry but will keep you and all your gear dry when it rains.
Hand warmers – These are the packs that warm up when you squeeze them, and for photographers they're not just for keeping your fingers warm. Keep them near your phone and extra batteries so these all retain their charge longer in cold weather.
Cleaning equipment – You'll need a blower and lens wipes when traveling. A lot of the best travel destinations mean dust around your equipment, or, if you're at a beach or desert, sand. Always have these things available to clean your gear.
Extra camera batteries – The worst thing in the world is when you run out of power before the end of the day. Avoid this by bringing an extra battery or five.
Extra memory cards – Likewise running out of memory cards is also bad news. Try to avoid this by taking extra ones.
Conclusion
It's impossible to tell every photographer what should be in their bag. Portrait and landscape photographers, for example, will pack quite differently from each other.
But that doesn't mean we can't come up with a general guide. The best camera set up will be a camera body, 2 lenses and a tripod. It's not been mentioned here but many photographers will also bring a strobe with them as well.
The smaller items in this list are all worth bringing with you along with sensible travel items such as medication, sun lotion and bug spray.
It's tough to cut down on equipment and keep things light. Can you do without your computer for the whole trip? That will cut down on a lot of weight, though bring a hard drive for backup.
Are you planning to take it to the streets? Then you may want to check out photography accessories ideal for street photography.
The point is to pack well, and pack light. If you ever want any extra advice please reach out to me, you can contact me through my website.
Check out our article on choosing the best mirrorless camera for travel photography for more great tips!