Sony announcing, and then releasing, the A7r IV ruined my plans. I kept telling myself, 'this is the last camera I am going to buy for a few years'. The biggest lie any photographer tells themselves.
I wasn't looking or planning on adding another camera to my kit. I've only just bought the Sony A7r III in January.
And yet, I got the Sony A7r IV. Here's my review of this new mirrorless camera.
Read here about mirrorless vs digital if you need to.
Here's our full Sony A7r IV review!
Sony A7r IV Specifications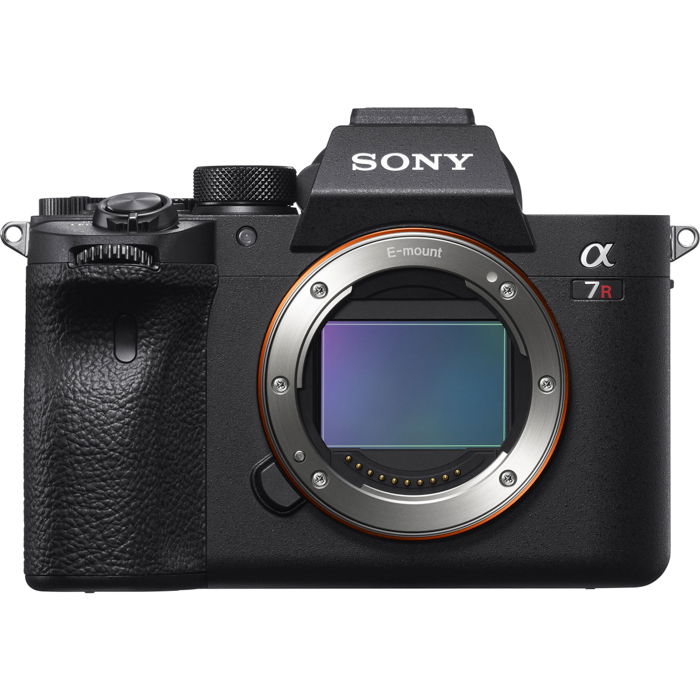 The specifications are what made me buy this model. See the Sony website for more.
61 MP 35 mm full-frame Exmor R™ CMOS and enhanced processing system
Fast Hybrid AF. The focus modes include AF-A (Automatic AF), AF-S (Single-shot AF), AF-C ( Continuous AF), DMF (Direct Manual Focus), Manual Focus.
Eye-start AF, Lock-on AF [Still] Human (Right/Left Eye Select)/Animal, [Movie] Human (Right/Left Eye Select), AF micro-adjustment, and predictive AF control.
High-speed continuous shooting of up to 10fps12 with AF/AE tracking.
5-axis image stabilization with 5.5-stop exposure advantage20.
4K video in full-width and crop modes.
Dual card slots with simultaneous or consecutive recording.
Silent Shooting Mode.
You can operate the camera via the newly supported wireless PC Remote functions. All you need is Wi-Fi.
It measures 5.07 x 3.8 x 3.05″ / 128.9 x 96.4 x 77.5 mm and weighs 1.46 lb / 665 g.
This camera is an E-mount. It only accepts E-mount lenses. But many brands (alongside Sony) make lenses for it. Some others include Zeiss, Sigma, and Tamron.
Sony A7r IV Build
Camera companies don't always listen to the feedback. But the A7r IV, in fact, has improved upon its predecessor's body and changed the design.
To start, the grip is more comfortable. It reminded me a lot of my large DSLRs rather than a mirrorless, and I actually very much liked that. I have small hands, but this design should work well for larger hands as well.
The buttons have been redesigned as well. They're softer and "squishier" to the touch. The joystick has been redone and the exposure compensation dial has been amended to have a lock button (thankfully!).
A big change is also in the card slot door, which no longer needs a lock lever. This provides a much tighter seal. And Slot 1 is now on the top, not backward like the A7r III (which constantly confused me).
The weather sealing has been upgraded as well. Besides the new card door, the battery door is even tighter sealed that my other Sony Alpha camera.
I feel much more confident taking this camera out into sandy, windy, dusty areas.
How Easy Is It to Use?
The Sony Alpha series and ease-of-use might as well be the same thing, as far as I'm concerned. This camera is very quick to set up and simple to use.
The menu and settings are meant for professionals. But if you have some photography experience and know how a camera works, you'll be fine.
One thing I've seen have been complaints over the Sony menu. I haven't had any problems with it myself, though. I managed to customise it for my needs in about 10 minutes.
The predictive AI focus has made my job much easier with pets, or little humans that love to run away from mom!
The brand new Sony application to control the camera via a smartphone worked well too. There are several controls you can operate without touching the camera. You also have customisation options within the app itself.
Wirelessly transferring photographs to any device is also a very nice feature. It allows me to transfer photographs as I am taking them to my laptop or tablet in real-time. I'd love to see Livestreaming use in the future.
What About Autofocus and Sharpness?
The autofocus is lightning sharp. I find it to be even faster and more accurate than the A7r III.
Sony has been revolutionary for creating an eye-tracking autofocus mode. This allows the camera to ensure the eyes of your subjects are always in focus.
The newest firmware also added an eye-tracking autofocus mode for animals.
It'd be great if the eye-tracking mode was a button on the camera though. You can already switch between Human subject or Animal subject, but only through the menu.
I have been able to capture dogs running at my camera without losing focus on their eyes.
This camera would be great for sports photographers. But you need large enough cards for the 61 megapixels. You can bring the camera down to 24 megapixels if needed, but that's no fun.
The images with the Sony A7r IV are very sharp and clear. To some, they might even seem artificial.
The 61 megapixels show an immense amount of detail. This is excellent for commercial and detail work.
Even in video mode, the autofocus is wicked sharp and accurate. This makes an amateur videographer like myself very happy!
The A7R IV can fire up to 10 frames per second with autofocus and auto-exposure active. It can do this for up to 68 compressed raw images.
If you shoot on high-speed JPEG, this number is even faster.
What About Color Rendering?
I find myself wanting to do very little editing after shooting with the Sony A7r IV. Even in low light, it performs well in terms of color rendering.
The dynamic range has 15 stops. This has allowed me to get some great details and colors from darker lighting conditions.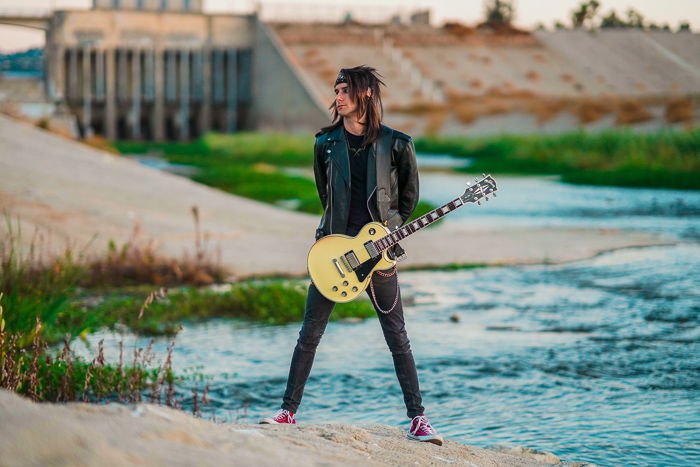 How Does It Do in Low Light Conditions?
This may be my only problem with this model. The low light capability hasn't changed with this version.
With so many other improvements, I would have liked to see a better low light sensor on this model.
The larger megapixel count does come in handy. And I can take care of noise in Lightroom.
But it would have been nice to not need to do this.
Another thing some photographers have reported is worse noise at the same ISO level with this new model. I haven't noticed this myself.
The autofocus in low light is great for my concert photography. It's even better than the firmware update on my A7r III.
What's the Battery Life Like?
I'm a long-time Canon user, and in my experience, Sony batteries are not as powerful or long-lasting as Canon's batteries.
This makes sense though. Mirrorless cameras often need more power than DSLRs.
To avoid running out of power, I bought a second battery with my first Sony camera. They're the same, so I can use this on the Sony A7r IV too.
I am glad that I did. The battery does not last me all day like with the Canon cameras. I often find myself switching the battery on the Sony halfway through an all-day photoshoot.
It is key to note that I don't use a battery grip. That would improve the battery life, but I personally don't prefer using them.
When comparing to Sony itself, the newer Alpha series cameras have a better battery than previous models.
Conclusion
Do you need the power of the Sony A7r IV? If you're a hobbyist – probably not. If you're a pro photographer who would benefit from a large number of megapixels and AI focus, then it can be a worthy investment.
For the average photographer, it might be too much unnecessary power for the money. A lot of my work is in commercial photography and so I make full use of this camera's AI focus and sharpness.
If you're on the fence about the new Sony A7r IV, we suggest renting it out before committing to a purchase.
Check out our post on everything you need to know about hard drives for photographers next!