Having the best action camera is the only way to capture thrilling action photos and videos. And if you're an adrenaline junkie looking to capture all the thrills and spills, this is the article for you. We have the best action cameras for any budget in 2023.
The GoPro Hero11 is the best action camera right now. The features for photos and videos are out of this world. And the compact body is packed with advanced features. So it's the best way to capture the action!
What is the Best Action Camera?
While the latest GoPro camera tops our list, other action cameras are available. We've included cameras from Akaso, DJI, and Insta360. They all have excellent features for action photography and videography. And we also have fantastic action cameras for more budget-conscious thrill-seekers.
So whether you're skateboarding, skiing, mountain biking, or kayaking, we've got an action camera for you. Here's a quick rundown of the list. Keep scrolling to see each action camera in more detail.
11 Best Action Cameras in Detail
Now we'll take a look at the best action cameras in more detail. There's a camera for any kind of adventure. You just need to find the one that meets your needs. Straps yourselves in and enjoy the ride!
aThe GoPro Hero11 is the latest in the Hero line. GoPro has been the trailblazer in the action camera market since its inception. They've stayed in front of the competition for the last decade. And with the GoPro Hero11, they raised the bar again.
The GoPro Hero11 has a new sensor that gives you better images. It is only a small sensor. But it gives you a resolution of 27 MP. That gives you far better image quality than any iPhone. And it even beats many DSLR and mirrorless cameras. So you can expect vibrant images with stunning details.
The video features are even more impressive. 4K video has become common in action cameras. But again, GoPro has taken it to another level. The Hero11 shoots video with a 5.3K resolution. And you can shoot with a frame rate of 60 fps (frames per second) for extra smooth playback.
Recording extreme sports or vlogging by hand isn't easy. But the unique HyperSmooth stabilization system keeps your footage looking smooth. And the horizon lock keeps everything level, so the camera doesn't lose control when filming.
The GoPro Hero11 is as tough as they come. The outer casing is tough against knocks and scrapes. And it's waterproof down to 33 ft (10 m) without an additional case. That makes it ideal for recording water sports and diving. You also get improved battery life, so it won't die when you're in the middle of a shot.
The Akaso Brave 8 is an impressive action camera by any standards. Akaso doesn't have the name recognition of GoPro. But this company is building a strong reputation for durable, high-performance action cameras. The Brave 8 delivers excellent results. And it's considerably cheaper than a GoPro.
The 48 MP resolution sensor is the place to start. That's incredible firepower for an action camera. It's impressive for any type of camera, for that matter. And 48 MP isn't only an abstract spec. You'll see that the images are truly outstanding. This is pro-level photography.
The Akaso Brave 8 delivers in the video department too. You get excellent 4K resolution. And you can record at 60 fps. That gives you smooth footage even when recording fast action with lots of movement. You can also shoot slow-motion videos down to 16x the standard speed. That's perfect for extreme sports and action videos.
There's an advanced SuperSmooth stabilization system built in. It keeps your images free of camera shake and vibrations, even when mounted to a helmet or handlebars. It's also completely waterproof, so you can use it for aquatic activities.
The built-in time-lapse feature is another highlight. And it has AI face metering that adjusts the exposure settings automatically, so your face is always perfectly exposed. That's a handy feature for selfie-takers and vloggers.
The GoPro Hero10 may no longer be the latest GoPro camera, but it is still one of the best on the market. The Hero11 has surpassed it in some areas. But the Hero10 still holds its own against the competition. So it's still a brilliant action camera.
The Hero10 remains one of the best action cameras for video. It records with 5.3K video resolution. And you can shoot at the level with a 60 fps frame rate. That means you get no lags or jerks in your footage. You can even shoot 4K at 120 fps. That gives you ultra-smooth footage. And you also have slow-motion frame rate options.
The HyperSmooth stabilization system improves your video even more. It uses the older 4.0 version. But it still gives you smooth footage with reduced shakes and vibrations.
You have a 23 MP sensor for photographs. The image quality is excellent, beating most smartphones. You can also shoot in RAW. That gives you more options in post-production. You can also shoot time-lapse photography. And there's an option for HDR photos built-in.
The GoPro Hero10 doubles as a webcam. That means you can use the camera for live streaming and video calls. The streaming quality is Full HD rather than 4K. But it's still one of the best streaming cameras of its size.
The DJI Osmo Action 3 is another rugged action camera for extreme sports. And the cold weather resistance lends itself to snowboarding, skiing, and mountain climbing. The waterproofing also makes it a good action camera for surfing and diving.
The 4K video quality is excellent. The footage is bright, with good details. You can opt for a 120 fps frame rate even when shooting in 4K. And you have the DJI HorizonSteady stabilization system. All that combines to give you pro-level action footage. It's ideal for action vlogs and YouTube channels.
The camera has a 155-degree field of view. This is close to fisheye quality. But there's no distortion at the edges. You get a clean image. And the wide viewing angle also allows plenty of light to the sensor, giving you bright images.
The sensor automatically adjusts the white balance when shooting in locations with bright colors. It calibrates the color temperatures to give you a more true-to-life image. That gives you better results underwater and in snowy landscapes.
The 12 MP resolution for still images does let the Osmo Action 3 down. The image quality isn't bad. It's similar to the latest iPhone camera. But other action cameras are producing much better photos. Your images will look great on social media. But you might need something more powerful for high-end photography.
The Akaso EK7000 is one of the most popular action cameras on the market. It doesn't match the Akaso Brave with some of the features. But it has a cheap price tag and delivers top-quality photos and videos.
The 4K video quality is excellent. The footage is bright with clear details. The max frame rate is only 30 fps, which is slow for an action camera. But the video quality is still fantastic. You can also switch to Full HD quality for faster frame rates. And there are slow-motion video options.
The EK7000 has a 20 MP sensor for still photography. That isn't the highest resolution on the list. But you still get excellent images. You can also use the burst mode for action shots. And there's no dip in image quality. The time-lapse mode is another feature creatives will enjoy using.
The electronic image stabilizer works for photos and videos. It reduces camera shake and signs of vibration in your media. You can also adjust the angle of view, giving you more control over each shot.
The camera itself isn't waterproof. But it does come with a waterproof case for underwater recording. With the camera in the case, you can take it down to 131 ft (40 m). That makes the Akaso EK7000 a good choice for snorkeling.
The Insta360 One R gives you something different compared to other action cameras. The dual lens setup allows you to create stunning 360-degree photos and videos. The results are similar to the Insta360 One X2. But this 360 camera is also a durable action camera. So it's the best of both worlds!
We should start with the photo capabilities. The image sensor gives you a whopping 48 MP resolution for still images. That's pro-level image resolution. And you can shoot in RAW for more editing options afterward. The HDR mode is another useful feature for photographers.
We're also impressed with the video features. You get bright and detailed footage recorded in 4K. And you can shoot at this quality at 60 fps. Dropping down to Full HD gives you fast frame rate options. And the advanced FlowState stabilization system keeps everything smooth and shake-free.
The Insta360 One R also has a special widescreen mode. This gives you a cinematic aspect ratio. And it allows for 6K video recording. It takes video production to another level.
It's a durable little camera. It can endure the knocks and scrapes that come with high-octane action. And it's waterproof too. It can only go down to 16 ft (5 m). But you don't need an additional case to shoot underwater.
The DJI Pocket 2 Gimbal isn't exactly an action camera. But it does share many features with the other cameras. And it can be used in much the same way. It's a handheld camera with a built-in gimbal for smooth recording.
The gimbal element of the camera is the unique selling point, so we'll start there. It's a motorized 3-axis gimbal. It counteracts shaky hands or vibrations when filming, giving you smoother video footage. It's more effective than most electronic stabilization systems in action cameras.
But the gimbal isn't the only reason to buy this camera. It also has an image resolution of 64 MP. The results are breathtaking. And that's not just because it's a small camera. There are few cameras of any size that pack that much firepower.
You can also shoot beautiful videos with the DJI Pocket 2 Gimbal. The 4K quality is excellent. And the 60 fps frame rate is perfect for fast action. The subject-tracking autofocus is also great for high-energy recordings.
The DJI Pocket 2 has built-in microphones for sound recording. Four mics give you excellent directional audio. That means you don't need additional equipment for recording sound. So it's an all-in-one media production machine.
The Akaso Brave 7 LE isn't the latest action camera in this line. We've already gone over the Brave 8. But the 7 LE remains one of Akaso's most popular cameras. And with excellent features for photos and videos, it deserves its place on this list.
The 4K video resolution holds up against newer 4K cameras. The footage is clear and bright, with excellent details. The 30 fps frame rate isn't the fastest for an action camera. But you can drop down to Full HD for faster options. There are also slow- and fast-motion video features.
The photo features also give you plenty to play with. The image resolution is a respectable 20 MP. You have burst mode at full resolution. And there are time-lapse and long exposure modes.
The Brave 7 LE is weather-resistant for outdoor recording. It isn't fully waterproof, so you can't shoot underwater. But it is protected against bad weather, sea spray, and snow. It's not good for surfers. But it'll do the job for mountain bikers and skiers.
The Dragon Touch 4K is a fantastic action camera if you're on a tight budget. It's another cheaper action cam on the list. But it still allows you to capture all the action.
The 4K video quality is as good as any on the list. The 30 fps is a bit slow for action footage. But other frame rates are available with lower video resolution. You also get slow-motion video options. And there's built-in stabilization to keep things smooth.
The 20 MP sensor gives you lovely photographs. The results are better than most smartphone cameras. And they'll light up your social media account. You also get a fast burst mode for action shots. The 4x optical zoom also helps you get the photos you want.
The camera body isn't waterproof. But it does come with a waterproof case. Once safely housed in the case, you can shoot underwater down to 100 ft (30 m). That means you can attach it to your surfboard. And you can take it diving and snorkeling.
You might not have heard of Wolfang before. But the Wolfang GA400 is definitely one of the best action cameras on the market. It's compact, durable, and delivers high-quality action media.
We're impressed with the 4K video quality. And the 60 fps frame rate is perfect for capturing fast-paced sporting action. You're not limited to 60 fps. You have a selection of other frame rates. But you will need to reduce the resolution for faster ones.
The 20 MP photo quality is excellent. It surpasses most smartphones, so your image will pop up on social media. And you can get creative with the other shooting modes. These include burst, time-lapse, and long exposure modes.
Electronic stabilization can be hit-and-miss with cheaper action cameras. But the GA400 uses a 6-axis electronic stabilizer that works to great effect. It reduces signs of shake from your videos, giving you consistently smooth footage.
Many of your will be pleased to know the Wolfang GA400 is waterproof. While it's only waterproof to 26 ft (8 m) on its own, it can go as far as 131 ft (40 m) with the case. And there's a special diving mode for underwater photos and videos.
The GoPro Hero9 is a few years old now. It is now one of the older GoPro models. But you shouldn't disregard it just yet. With 5K video and excellent photo quality, it still packs a punch. And you get a GoPro for a lower price!
We've seen plenty of 4K cameras on this list. And despite its age, the Hero9 still knocks them out of the water with stunning 5K quality. The 30 fps frame rate is slow compared to newer models. But you can't complain about the quality. The videos are bright and brilliant.
The 23.6 MP image resolution is also excellent. You're getting nearly twice as many megapixels as any iPhone camera. And you can see the difference in the results. You'll have attention-grabbing images for blogs, websites, or social media.
The HyperSmooth 3.0 stabilization still offers plenty of shake reduction. And the camera has extra features like time-lapse mode and burst shooting. Water sports fans will appreciate the fact it's waterproof without a case. You can shoot underwater to 30 ft (10 m).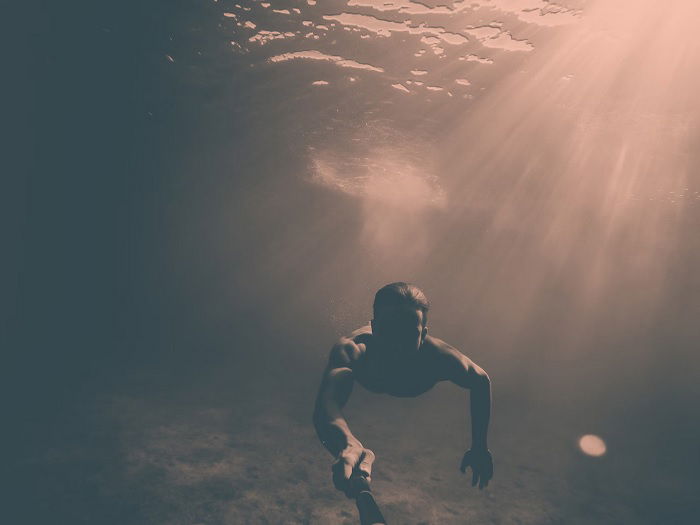 Conclusion: The Best Action Cameras
Capturing fast action on the slopes or under the waves requires the best action camera. You need something compact and durable. And you need a camera with the features to record all your adventures in detail. We believe all these cameras meet that brief.
The GoPro Hero11 is the best action camera right now. It's a flagship camera that's set a new standard for action cameras. But the other cameras still have plenty to offer. Cameras from Akaso, DJI, and Wolfang all deliver where it counts.