Choosing the best camera for portraits is not an easy task. Despite camera basics, you must also consider which portraiture field you will work in.
Our list here will show you the best options in DSLR, mirrorless, and compact camera choices.
[ExpertPhotography is supported by readers. Product links on ExpertPhotography are referral links. If you use one of these and buy something we make a little bit of money. Need more info? See how it all works here.]
How To Choose a Portrait Photography Camera
When it comes to the best camera for portraits, there are various factors to consider.
One of the most important things you need to consider first is to choose a crop sensor or full-frame. There are benefits and drawbacks to each system, as the cost. Full-frame cameras are more expensive. But, they have advantages in image quality, low-light performance, build and focusing.
You should also ask yourself the question of whether you would like to use a DSLR or mirrorless camera. DSLR's are more traditional and have a wider variety of compatible lenses. Mirrorless bodies are starting to outrank them in features.
Lights and settings will vary, so there are a few things your system will need. Image quality and resolution should be your main concerns.
Portrait photography is a vast photography genre. Before deciding on a camera, you must choose which type of portraits you plan to shoot. For example, a studio photographer will not need as good of a burst rate as for nature. But, if you shoot in a studio, you will need higher resolution images.
In street photography, the emphasis is autofocus and ISO performance. For documentary photos, you need good low-light performance, a sturdy build, and weatherproof sealing.
Here, you might need a rapid shutter speed, fast burst rate (fps), and image stabilisation. The latter usually comes from the lens, but some bodies have it in-camera.
When it comes to autofocus, newer models often include eye-tracking. This feature was created specifically for portraiture.
Based on these aspects, we have collected the best cameras for portrait photography.
Best Cameras For Portrait Photography
DSLR Cameras
If you are looking for an advanced full-frame DSLR camera, Nikon's D850 is for you! It offers a resolution of 45.7 Mp, as well as a variety of advancements compared to its predecessors.
It is capable of shooting at 64-25 600 ISO, which is expandable to 102 400. You can enjoy the advantages of 7 fps continuous shooting, as well as the 4k video features.
The 153 point autofocus system will allow for tack-sharp images. The focus peaking option ensures you have accurate manual focus.
The tiltable LCD touchscreen allows the flexibility you need when shooting portraits.
This 26.2 Mp full-frame camera is the best option if you are looking for an entry-level Canon full-frame. Its Dual Pixel autofocus and 45 cross-type AF points bring accurate focusing to the next level.
The camera also allows you to create 4K time-lapses, combining the taken images together.
The camera is lightweight (765 grams), which makes for a portable and easy-to-use camera body. It is also dust and water-resistant, making sure that you can shoot in a wide range of scenarios.
GPS, Bluetooth, and Wi-Fi allow you to connect to other devices. This results in easy image transfer.
This is Canon EOS 6D Mark II's competitor, as it is almost on the same level as Canon's entry-level full-frame body. But, as the D780 came out 2,5 years after the 6D Mark II, it offers some advanced features that were not standard years ago.
The autofocus consists of 51 points in the viewfinder and 273 points in Live View. 4K UHD video quality, built-in HDR, and time-lapse video allow you to bring the most out of your photography.
You can also shoot several exposure pictures, as well as utilise focus stacking. The sturdy build and the dual SD card are also extras that this body offers.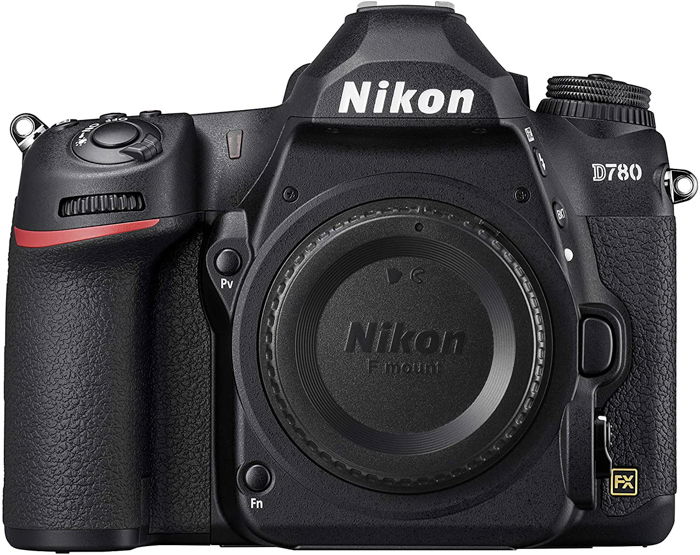 This is a higher-end crop sensor body from Canon, with a resolution of 32.5 Mp and burst shooting up to 10 fps.
The autofocus system is outstanding compared to the price range. The Dual Pixel AF ensures accurate and fast autofocus, alongside 45 cross-type autofocus points. Eye-detection AF is also in this model, which is especially useful for portraits.
The 4K video shooting possibilities and the Full HD 120p video allow you to give videography a try. There is also built-in Bluetooth and Wi-Fi, which ensures compatibility.
This body is the 90D's competitor and Nikon's best crop-sensor DSLR camera. It offers fast and accurate autofocus with 51 focus points.
It's also capable of 8 fps continuous shooting, with an improved buffer for shooting raw. The tilting touchscreen and the weatherproof sealing ensure no worries about any external circumstances.
Nikon improved the battery life as well, allowing up to 950 photos with one charge.
As the main competitor of Nikon'S D850, this is one of the most advanced cameras on this list. It offers a 30.4 Mp resolution and a widely expandable ISO range of 100- 32 000 (50- 102 400).
The Dual Pixel AF combined with the Touch AF results in a reliable and accurate autofocus system. It also offers 4K video shooting, with a built-in frame capture option. This will allow you to freeze videos and save high-quality images.
The body is lighter than you would expect, as it is less than 800 grams.
Nikon was aiming to create a camera that is small yet versatile, high-quality, yet affordable. And it's safe to say that they managed.
This lesser-known crop sensor camera body has many unexpected features that make it a good value for money. These include built-in Wi-Fi and Bluetooth.
The 20.9 Mp resolution, 10 fps continuous shooting and 4K UHD video are all features that you wouldn't expect in a mid-range crop sensor body. It also offers an ISO range of 100-51 400, which is expandable to a high ISO of 1 640 000.
One of the oldest cameras on this list, the 7D Mark II came out in 2014. While the 20.6 Mp resolution and the 100-16 000 ISO range isn't exceptional, the camera makes up for it in its other features.
It allows 10 fps burst shooting and includes a Dual Pixel AF system with 65 cross-type focus points. It also has a built-in Wi-Fi which enables communication with smartphones and computers.
You should consider this camera if you are looking for a good compromise between quality and price. The body works well for portrait photography while being affordable for enthusiasts.
The D3500 is the best option if you are looking for an entry-level DSLR that is suitable for portraits.
It has a compact design and small size (390 grams), which makes it perfect for travel or street photography. The 24.2 MP resolution is outstanding for an entry-level camera.
You can shoot five photos per second in burst mode and take full HD videos at the touch of a button. It is an easy-to-use camera that allows beginners to get started in the basics of photography.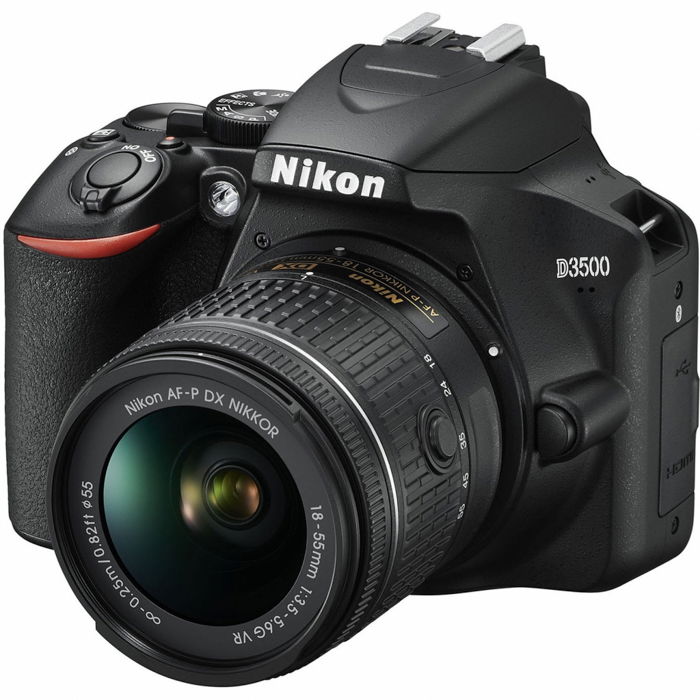 This is the Canon equal to the D3500. The 18 MP crop sensor lets you take well-lit pictures even in difficult lighting conditions.
The intelligent auto modes make the use of this camera easy for those who are starting in photography. There are also creative filters available that you can apply to your pictures right after shooting.
The Wi-Fi and the Canon Connect app allow you to be remote, as well as share images on social media or back them up in a cloud service.
Mirrorless Cameras
As one of the best full-frame mirrorless cameras on the market, the Z6 II does not disappoint in any areas. With a resolution of 24,5 Mp, the image quality is as good as any DSLR competitor offers.
The continuous shooting goes up to 14 fps, which is an outstanding rate that you can utilise for action photography. There is also an opportunity to shoot 4K videos.
The 273-point Hybrid autofocus system ensures that your photos are always sharp and in focus. There is even an option for eye detection, which is especially useful for portraits.
The Sony Alpha A7R IV is a beast offering DSLR quality images within a lightweight camera body. A stunning 61 MP sensor at a 35 mm equivalency.
This camera is the way to go for all portraits, especially those you need to print in high resolution. Built-in Wi-Fi, a wide range of compatible lenses, and a tiltable 3-inch LCD screen make this camera sit well above all other options.
It will even take over ten images a second. This is perfect for capturing those minute changes in the models' expressions.
3. Canon EOS R5
This is Canon's newest and most advanced mirrorless camera. It includes a variety of revolutionary features that open up new worlds in the mirrorless camera industry.
Its Dual Pixel autofocus system consists of 1053 points and uses Deep Learning to track moving subjects throughout the frame. It has a burst rate of 20 fps. The video capabilities are also outstanding. You can shoot 8K video at 30p and 4K at 120 p.
The body is sturdy and weather-sealed and has an articulating LCD screen. The dual card slots and the Wi-Fi support are also remarkable features of this camera body.
This body is an update on their top-level DSLR shaped APS-C camera.
Inside, you'll find the 26-megapixel sensor, along with 425 AF points. With the accurate autofocus, you also get 15 fps continuous shooting.
The image quality is stunning. The contrast and phase-detection system help you capture the scene in an amazing way.
On top of this, a booster power grip allows you to draw power from several batteries, letting you hit 30 fps, which is great for moving subjects. The Fujifilm X-T4 is a perfect choice for fast-paced portraiture sessions.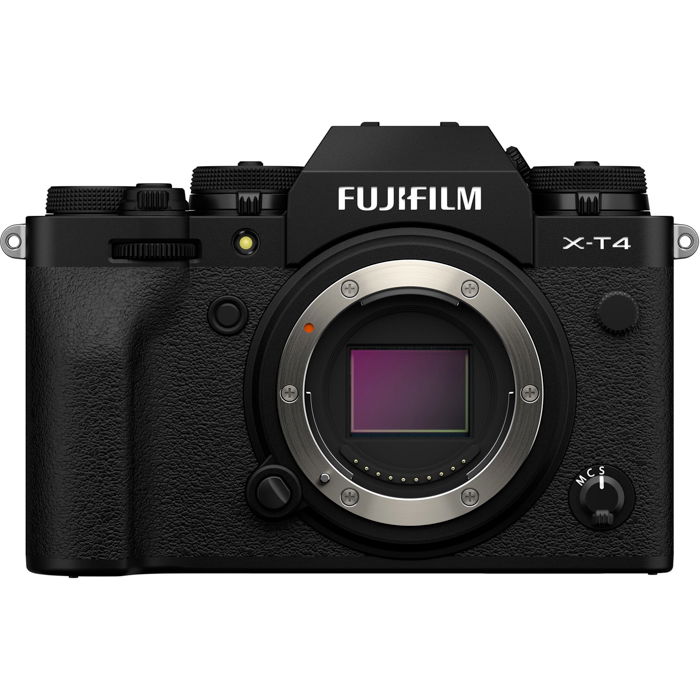 While the mentioned cameras have a full-frame sensor, the Nikon Z50 is a crop-sensor camera. It comes with a 20.9 Mp resolution and 4K UHD video capabilities.
The built-in Wi-Fi and Bluetooth allow you to connect the camera with your smartphone or computer. It also has a tiltable LCD screen, which is perfect for taking self-portraits or videos. You can also make use of the built-in silent mode when you are taking candid portraits of people.
It is a lightweight (450 grams) but durable camera body. The affordable price makes it possible for enthusiasts to get into photography in more depth.
This mirrorless body is an excellent choice if you are looking for an entry-level full-frame best portrait camera. The 24.2 Mp resolution and 4K video features compete with many other professional camera bodies.
Like in the other Sony mirrorless cameras, the autofocus is outstanding in the case of A7C as well. It offers a hybrid system of 693 phase-detection and 425 contrast autofocus points.
This body is the smallest and lightest (509 grams) full-frame camera in the market, making it one of the best cameras for portraits.
This camera is the first Micro-Four-Thirds sensor on our list. It captures images in 20.3 Mp resolution, but it also offers an 80 Mp high-resolution mode. This combines eight images together to create a single photo.
It has powerful video shooting abilities, being able to record videos at 4K resolution and slow-motion up to 180 fps. There is also a built-in image stabilisation. Combined with the 9 fps burst rate, this ensures sharp images even when using slower shutter speed.
The body comes with built-in Wi-Fi and freeze, dust, and weatherproof sealing.
If you are looking for an affordable yet high-quality crop-sensor mirrorless camera, look no further. The Fujifilm X-T200 camera is lightweight and compact but offers many professional features.
It has a high-resolution electronic viewfinder, 24.2 Mp sensor, 8 fps continuous shooting, and 4K UHD video.
It even includes face-detection autofocus, making the camera especially suitable for portraiture photography. The low light performance is also outstanding, as the focusing is accurate up to -2.0 EV, with a low level of visible grain.
This Micro-Four-Thirds mirrorless camera is perfect for both enthusiasts and beginners.
Its biggest strength lies in its versatility. The 5-axis in-camera image stabilisation ensures you get sharp pictures even in low-light. The body offers 121 cross-type autofocus points and 4K video shooting.
You can take 50 Mp ultra-high-resolution images. You can also use the live composite mode for long-exposure photography. The built-in Wi-Fi and Bluetooth are two extras that make this camera even more appealing.
Panasonic's best full-frame mirrorless camera is definitely worth checking out. It has an outstandingly high 96 Mp resolution mode in JPEG format.
The dual image stabilisation keeps your photos clear and sharp. The advanced Face/Eye AI autofocus gives you the precision and speed that you need for perfect portrait photography.
The 4K 60p video recording and weather-resistant body are not negligible features either. The camera is also pretty lightweight (714 grams) and portable.
Conclusion
There are many different cameras perfect for shooting high-quality portraits. The only difference being size, weight, and budget.
You can do without many of the fancy features, especially if you find yourself on a budget.
Your choice will depend on your style and genre of portrait photography. We have cameras best for low light conditions, others with a wide aperture that won't break the bank.
Look to see what you need first, and then come back to our list to find your soulmate and work partner.
Now you've found the best camera for portraits, check out our Profit from Portraits eBook!