Candid photography is all about capturing unguarded, spontaneous moments in a natural way. It can be one of the most challenging and rewarding types of photography to pursue.
The best candid photographers have an innate understanding of people and how to capture them in their most natural state. They also have a keen eye for detail and composition.
If you're interested in learning more about candid photography, or if you're simply looking for some inspiration, then check out the photographers below.
eBooks and Courses for Everyone
27. Candid Photographers: Take Photos From All Kinds of Angles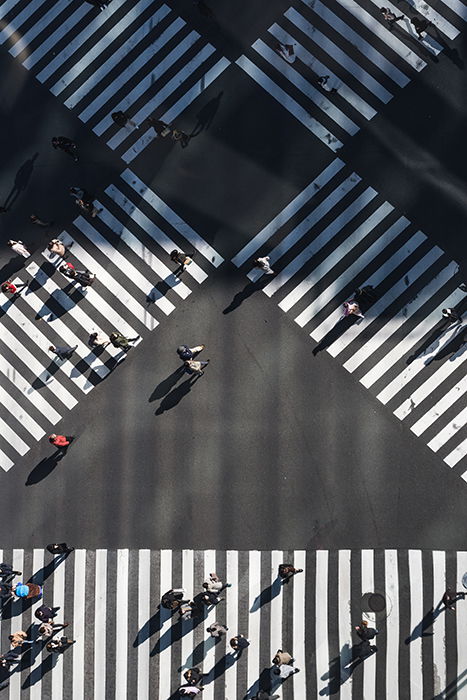 Your candid photos don't always have to feature faces or expressions. They can be conceptual, pattern-oriented, or even surreal.
To make your compositions stand out, take photos from a variety of angles. This will give you lots of opportunities to find unusual subjects.
The best place to start is a busy street. You can observe the people below and find ways to use their movements to create interesting photos.
26. Convert Candid Photos to B&W for Striking Results
Candid photos, especially ones that feature people, tend to look even better in black and white.
This can also come in handy when you take photos in busy locations with lots of distractions. All the colors, people, and objects can make it difficult to take a visually appealing photo.
In these situations, you can imagine the world in black and white. Without all the colorful distractions, your candid photos might look even better.
25 Capture Candid Moments During a Photoshoot

You don't always need to photograph strangers to improve your candid photography skills. It's possible to take spontaneous photos during a photoshoot.
This will be easier to achieve if you work with someone you know well.
The more comfortable your model feels in your presence, the easier it will be for them to act like themselves and not feels self-conscious.
24. Pursue Candid Photography in Cozy Places

Candid photography works best when people aren't aware of a camera's presence. This is why many people pursue street photography.
If you're not a fan of directly photographing strangers, you can still photograph them from a distance in public places like cafés and parks.
23. Photograph Children to Improve Your Candid Photography Skills

Children are a joy to photograph.
Their confidence, honesty, and openness can make it very easy for you to take the most beautiful candid photos of them.
22. Take Raw Photos of People in Love

When you're in love, it's easy to get lost in your partner's eyes and forget everything else. Use this to your advantage by photographing couples in picturesque locations.
They'll be enjoying each other's company so much that they won't even know you're there.
21. Join an Exciting Dance Event

Public dance events are the perfect opportunity to take visually appealing photos.
The dancers will be so focused on their work that they won't notice your camera. This will give you lots of time to capture all kinds of poses and expressions.
You could even photograph the audience's reactions sometimes!
20. Take Meaningful Photos From a Distance

The last thing you want to do is disrupt your subject with your camera shutter. To make sure your subject feels comfortable, give them space to be themselves.
You might have to take photos a significant distance away from your model to achieve this. If there are too many distractions surrounding your subject, use a zoom lens to crop them out.
19. Photograph Someone Enjoying a View (This One's My Favourite!)

People enjoying a beautiful view won't immediately notice your camera.
Thanks to this, you'll be able to capture their expressions and the view they're enjoying.
18. Capture the Delights of an Outdoor Activity
Outdoor activities, like the bubble show above, can bring people together and put a smile on their faces.
If you want to take joyful photos, prepare for activities like this beforehand and get ready to take amazing candid pictures.
17. Use the Weather to Create Epic Compositions
Stormy, windy, sunny, and calm days will all create different emotions in your subjects.
This will give you a chance to experiment with a variety of emotions, lighting types, and colors.
16. Use the Freelensing Technique to Take Unique Candid Photos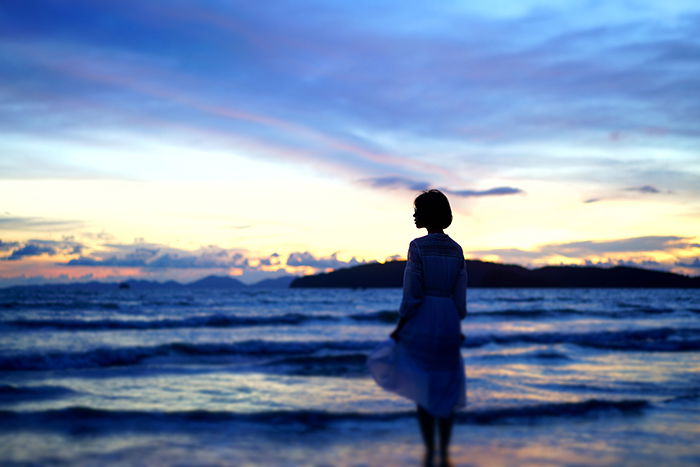 The freelensing technique involves detaching a lens to blur large areas of a photo. You can use this technique to blur out distractions or simply make your photos look more creative.
If you're uncomfortable with detaching your lens from your camera, you can invest in a tilt-shift lens (Lensbaby is relatively affordable). Or you can recreate the tilt-shift effect in Photoshop by going to Filter > Blur Gallery > Tilt-Shift.
15. Make Your Models Laugh
A moment of laughter can be the perfect opportunity to take a candid photo.
Even if your models know you're photographing them, they can still be candid in front of the camera.
14. Make the Most of Golden Hour Light

The golden hour is a period of time before sunset and after sunrise. The warm, golden rays of sunshine make everything look dreamy and photogenic.
This makes it the ideal time for taking photos of any kind.
If you want to take well-lit photos of strangers, look for photo opportunities before sunset. It's likely that your subjects will be more relaxed at the end of the day than early in the morning.
13. Look for Happy Places

Happy people are too busy enjoying themselves to pay attention to the camera. The best part? You can find them in more places than you think.
Funfairs, playgrounds, and parties are filled with many creative photo opportunities. These locations can help you take your candid photography skills to the next level.
12. Use a Wide-Angle Lens to Make the Most of Your Surroundings

A wide-angle lens will capture more of your surroundings than any other lens. This will create interesting distortions like the one above.
You can use this to create cool spontaneous photos of both strangers and friends.
11. Photograph a Dreamy Nighttime Atmosphere
Who doesn't love relaxed nights with friends? Cosy nighttime atmospheres will make your subjects feel comfortable and free. This will lead to lots of candid photo opportunities.
10. If You Have Photographer Friends, Take Photos of Them!

As fellow photographers, we understand the highs and lows of our endeavours.
If you're feeling uninspired, turn to your photographer friends for encouragement and ideas. And while you're at it, take photos of them doing what they love!
9. Take Sweet Photos of Pets and Their Owners

Candid photography doesn't always have to revolve exclusively around portrait photography. If you want to take spontaneous photos of animals, photograph them with their owners.
Take photos of them playing with a toy, running around, and interacting with loved ones.
8. Bond With Your Family

You don't always need to leave the house to find candid photo opportunities. Sometimes, the best moments can be found at home when your family is relaxing, playing, or preparing for an event.
By photographing your family, you'll be able to spend quality time with them and take great photos at the same time.
7. Or Spend the Day With Another Family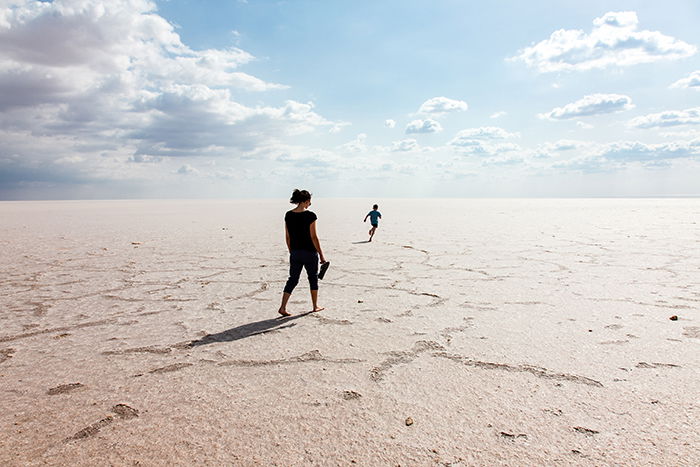 If you want to challenge yourself a little more, take photos of someone else's family. You can either work for clients as a family photographer or spend time with a friend's relatives.
It's likely that these people don't know you as well as your own family does. You'll have to focus on making them feel comfortable. You'll also have to stay invisible during tender moments and take good photos at the same time.
This will significantly improve your client photography skills.
6. Find Special Moments on the Street

Alex Presa, the artist who took this photo, said the following about this candid moment: "I titled this piece "Sheltered", because it's a beautiful symbol. [It's] a symbol of vulnerability, and trust. To be seen and noticed by someone, and to be loved. That is shelter."
Keep your eyes open for moments like this when you're outside.
5. Capture the Beauty of Different Sports

Sports photography is all about focus, which means your subjects will probably not pay attention to you at all.
Candid sports photos will force you to get better at taking lots of photos within a short period of time.
4. Look for Symmetry in Public Places

If you want to challenge yourself, even more, include symmetry in your candid photos. The best places to find symmetry are subways, airports, and museums.
3. Work as a Second Shooter for a Wedding Photographer

As a second shooter, you'll have to assist the main wedding photographer. You'll take photos from different angles, and provide the clients with extra photos of their special day.
This will give you lots of opportunities to take professional and candid photos of people.
2. Document the Lives of People and Their Favourite Hobbies

Document people enjoying different hobbies like surfing, writing, and painting.
If you're a fan of making photo sets, turn this idea into a personal project to boost your creativity.
1. And If You're Feeling Bold, Take a Few Candid Self-Portraits With a Friend

Self-portraits can be candid, too. Just use a remote and a tripod to take photos as you have fun with your friends.
Conclusion
No matter what kind of photographer you are, candid photography will help you perfect the skills you already have.
When you learn how to take candid photos, you'll find potential in more places. You'll be able to quickly photograph fleeting moments, and be more open to experimenting with other photography genres.


eBooks and Courses for Everyone