Interested in nature photography and looking for some inspiration? You are at the right place!
Today, we're going to look at 20 of the most amazing famous nature photographers. Their work is here to inspire you and show you what is possible.


eBooks and Courses for Everyone
20. Nature Photographers: Marco Grassi
Marco is a self-thaught and award-winning photographer from Italy. He is focusing on landscape photography.
He is great at using light to create breathtaking scenes. At the age of 23, he completed a trip around the world which turned him into a passionate traveller.
Media outlets such as CNN, The Telegraph, BBC, the National Geographic and GEO Magazine used his work.
Guy Tal is a professional artist, author, photographer and educator from the Colorado Plateau.
He is a landscape photographer who focuses on patterns and structures. He has been working in the high desert landscape of Colorado for more than two decades now.
Guy wants to express his familiarity with the nature he works at. He highlights details in his landscape photos.
Guy's pictures show how much he belongs to the landscape. "The things I photograph are not just attractive models to me; they are also temples and sanctuaries and multi-dimensional characters in my own story, as I am (surely to a lesser degree) in theirs."

Website
18. Mandy Lea
Mandy is living on the road in a small teardrop caravan. She is taking stunning nature photos on her adventures.
She was born in Colorado, where she developed her great love for nature. Mandy was working as a conventional photographer for almost 20 years.
Then she felt that the routine was ending in a burnout, so she quit her job and moved into a trailer. She was touring from Alaska down to Mexico and wrote a blog about the journey. She documented her travels with videos too.
Mandy met her partner on her journey and now they are traveling together in a teardrop trailer called Rocky.
Erin studied art history and took photos because of research and teaching. She fell in love with nature photography and started to focus on wilderness.
She likes to focus on details and how the landscape affects our senses. Babnik claims that she always wears shades of purple when she goes out for shooting photos.
Catherine is a Canadian self-taught travel and landscape photographer. She has a passion for wilderness and outdoors. Cath used to work as a model and fashion stylist in Quebec.
Then she quit her job and traveled for four years. During that time, she explored Hawaii, Australia, New Zealand, Indonesia and Peru.
Now she is a full-time traveller and wants to inspire people to get outdoors and admire our planet. She thinks that taking photos is great therapy. It helps to find purpose and a way for self-expression.
Max was born in the Netherlands, but his nature photography shows how much he loves mountains. He gave up on being a student and started to pursue his passion. He conquered landscapes from Scotland to the Himalayas, always chasing mountainous scenes.
Max's photos often feature one single person to provide a good sense of scale. His pictures convey the pure feeling of freedom. A state when a human becomes part of the astonishing nature.

Website
Daniel grew up in the beautiful lake region near Moscow. The landscape here fascinated him. He completed an art painting school as a kid. As time went by, Daniel drifted away from art and studied physics.
But his passion for nature remained and he became a guide for mountain climbing and hiking. Then he turned into a guide for photo-workshops and now he is leading groups from all around the world.
He received several awards for his art. His work appeared in media such as Photography week, Photography Master Class, and the National Geographic. Daniel is spending most of his time in the Lofoten Islands and in Tuscany.
Ted is one of the best landscape photographers and lives in California at the moment. In 2015, he was the winner of USA Landscape Photographer of the Year.
His style combines the wilderness of the landscapes and seductive post-processing. He teaches workshops and creates useful videos on how he processes his images.
With his words: "My work extends beyond the boundaries of what a photograph can be and fully utilises the amazing technology that we have at our disposal in this day and age."
Joel is a photographer who first found himself fascinated by nature as a child. We can tell, judging by the passion found in his scenes. For twenty years, he's been a contributor to National Geographic.
His photography range is wide. From all kinds of animals in their national habitat to using aerial shots to show conservational stories.
Joel is also no stranger to the media. Well-known publications feature his work regularly. And it's also often presented on many national broadcasts.
If you like his images, you can join his 1.1 million followers. That's right, a well-deserved 1.1 million.
Christopher Dodds got his love for nature and wildlife during backpacking trips. He moved to Quebec, Canada, from England when he was a youngster.
Photography has taken him on many adventures. Here, he gets to pursue his passion for wildlife photos, as he has done since 1985.
Now, he travels all over the world. Photographing, leading safaris and teaching nature photo workshops. If that wasn't enough, his work features in many prestigious publications, but we can all see why.
These two brothers are from the UK, shooting since 2004. Their travel gallery includes landscapes, ancient places, plants, and world cultures.
They even show their behind-the-scenes photos on some projects. They have a goal in mind, and that is "to inspire people to celebrate and conserve the natural wonders of our planet."
Thomas Heaton hails from the UK, northeast to be more exact. He makes his mark in outdoor photography by focusing on landscapes and nature.
His youtube channel is popular around the world. It's full of tips and techniques to help the viewers capture better images.
His friendly and insightful approach to his work brings him many appreciative followers. The images you see in his portfolio are all about the outdoors and telling a story.
Joshua Cripps trained as an engineer. He was focusing his sights on aerospace and working for NASA. All the work fried his brain, and he found comfort and solace in travel. Which he did extensively by traveling the world solo, around 20+ different countries.
The traveller was born, and soon after he combined it with photography. He works a lot with Nikon, and they don't back poor landscape and outdoor photographers. Enjoy his work below.
Jon Cornforth is a professional outdoor photographer. According to his website, he specialises in a dramatic landscape and exotic wildlife images.
By exploring the globe, he finds beautiful natural landscapes, epic or intimate. He says his favourite shooting locations are Alaska, Hawaii, and the South Pacific.
In most of his art, he likes to showcase the "natural beauty of birds, sharks, and whales". His images also sell as stock photos to commercial and editorial clients. His work has won him many awards and international recognition.
Marina is a Spanish photographer, located in Cantabria. She has been photographing since she was a teenager. Her photographs are world-famous.
She already has many international awards in her pocket. She has published several books as well. Cabárceno with pictures from three years spent in the largest Wildlife Park in Europe.
The other two are Drama & Intimacy, and Inspiración + Naturaleza. She is an inspiration for outdoor and wildlife photographers everywhere.
A Canon ambassador since 2015, she represents the field of nature and wildlife photography. She has also held exhibitions and talks in Cape Town, London, La Habana and Korea, to name a few.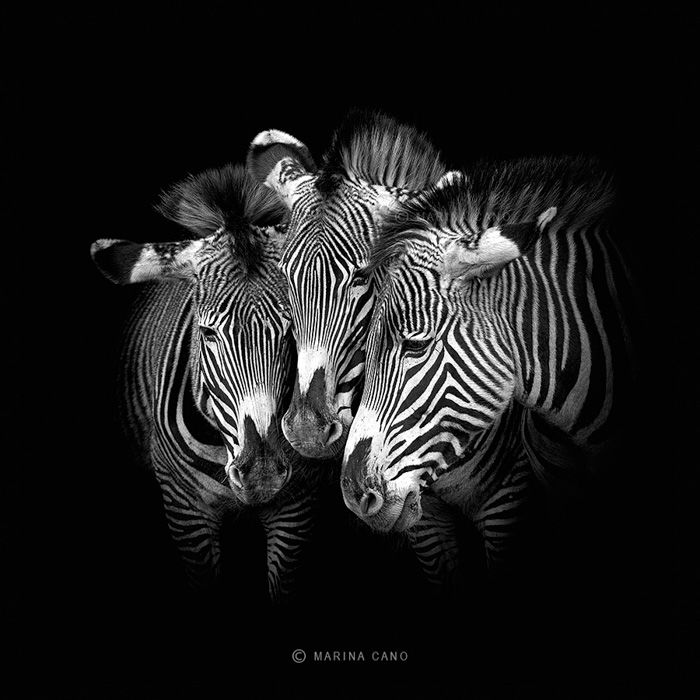 Website | Instagram
It's very easy to feel small when looking at the images of Jame Justus Out. He shows us the big and the bold, with a dash of people thrown in. Why? To give his images an even greater sense of scale.
He likes trekking and hiking, photographing water spots and scene from up on high. Paths and walkways are his biggest content, so it shows you how much he likes those leading lines.
Something else you will find within his shots of landscapes is those with his family. These make you want to jump on the road and just live life free. Thank you, Jamie!
Simone Bramante's list of clients is impressive. Marriott Hotels, Apple, Volvo, and Christian Dior are only a few out of many.
He has many different styles. They range from simple, stunning landscapes, to well thought out lifestyle shots. The stories he tells of our world make you not only want to travel but become an outdoor photographer too.
Jimmy Chin is not only a famous adventure photographer. According to his website, he is a mountain sports athlete as well. The extraordinary imagery he captures happen while climbing and skiing in high-risk environments.
His professional photography career started in 1999. In 2002 his work aligned him with National Geographic. He joined their trek across Tibet's Chang Tang Plateau. Jimmy has garnered many photography awards. They range from Photo District News (PDN), Communication Arts, to the American Society of Magazine Editors.
His years of experience bring an authentic and unique perspective to his storytelling. He's also been one of the directors of Academy Award-winning documentary film 'Free Solo'. The film captures Alex Honnold as he becomes the first man ever to climb El Capitan without any protection or external tools.


Website
Daniel is a German freelance nature and travel photographer, based in Frankfurt. He poses himself as "a photo-creator and story-teller". He travels the world and shoots nature, adventure, and lifestyle images.
He says about his art: "With my photography and stories, I want to inspire people, causing a desire, a motivation to leave the rush behind, escape routine, go outdoors, explore and experience nature. We are fortunate to be presented with many opportunities in this world, it's just about making them into reality."
His passion comes across in his images. He offers day-to-day documentation of his travels on Instagram. This has made him very popular on the platform.
Marc Adamus is a landscape photographer famous for his ultimate dedication and respect for nature. His photographic trips often take long weeks or months, and the photographs are absolutely worth it.
As an adventurer, he finds and shoots countless undiscovered locations. His ultimate commitment puts him on the first place of our list. His style is recognisable from miles away, yet he manages to create every single one of his images unique.
His color palette comprises of slightly faded, but saturated and lively colors. And his photos show the dynamics of the landscape perfectly.
It doesn't matter if you view his images from a distance or closely inspect them – his work is flawless. He's based in Western North America, but he's spent his career pursuing and capturing beautiful landscapes all over the world.
Conclusion
Outdoor photography includes landscape, nature, and wildlife photography.
These photographers capture beautiful scenes, animals up-close-and-personal, mouth-dropping weather. Get out there and try your hand at the outside world. The adventure starts here.
Looking for more photography inspiration? Check out our list of great photography documentaries.
Love nature photography? Then have a look at our Simply Stunning Landscapes course next! 


eBooks and Courses for Everyone