If you're looking for the best Fujifilm XF lenses, then you're in luck. Although Fujifilm might seem little compared to giants like Canon and Nikon, you have a ton of great choices. Fujifilm X-mount cameras have a well-deserved excellent reputation. They are some of the most stylish around. And they back up the good looks with excellent performance.
If you want to expand the range of lenses for your Fujifilm camera, we've narrowed down the selection to some of the best available. You'll find this review divided into two sections, covering prime and zoom lenses. And you'll find a wide price range as well, so there is a lens for everybody.
Our Top 3 Choices of Fujifilm XF Prime lenses
Fujifilm XF 35mm f/1.4R Prime Lens
Fujifilm XF 35mm f/1.4R Prime Lens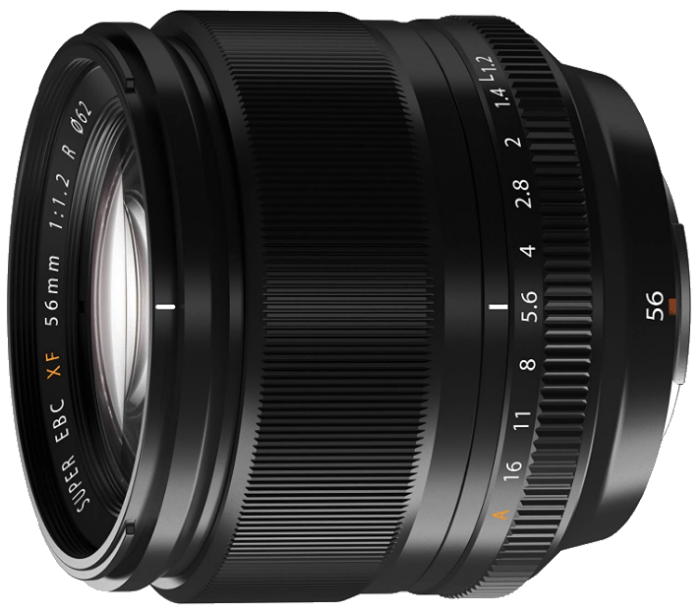 Fujifilm FUJINON XF 56mm F/1.2 R
Fujifilm FUJINON XF 56mm F/1.2 R
Fujifilm FUJINON XF 90mm F/2 R LM WR
Fujifilm FUJINON XF 90mm F/2 R LM WR
What Are the Best Fujifilm XF Prime Lenses?
Fujifilm's own Fujinon lenses are designed to get the most out of the Fujifilm X-Series cameras. This means there's sophisticated communication between the camera and lens. Whether you're looking for a prime lens or a zoom, we've found some excellent options for you.
The Best Fujifilm XF Prime Lenses
There's nothing like a prime lens for certain situations. They are usually faster, smaller, and lighter than their zoom equivalents. And the quality is often unmatched. So whether you're looking for a nifty fifty or a telephoto, we've got you covered.
Remember, on Fujifilm's X-Series cameras, the APS-C sensor means that lens focal lengths are different than on a full frame camera. But we've included the full-frame equivalent in the product highlights below each lens.
The Fujifilm XF 35mm f/1.4R prime lens is an excellent nifty fifty. However, it's in a price bracket that makes it more than a casual purchase. But it's fast with a f/1.4 max aperture and almost perfect optically.
This neat lens is all-metal in construction. But that doesn't make it heavy, as it's mainly aluminum. On the other hand, it does contribute to the overall feel of quality that you get with it. And that quality carries through to the images you'll get.
The sharpness is exceptional at all apertures. There's no visible distortion or fall-off. And while the subject is in focus, the quality of the bokeh is top-class. Although it's not a macro lens, it does focus very close (11 inches / 28cm). And given the clarity of the image, this allows for some impressively detailed photos.
Everything else works just as it should. The autofocus is near-silent and very fast. The manual focus ring works according to your camera settings. And like all the lenses in this review, you get a proper aperture ring for when you're using aperture priority or manual exposure. The Fujifilm XF 35mm f/1.4R is another excellent lens from Fujifilm.
The Fujifilm XF 56mm f/1.2 prime lens is fast, sharp, and beautifully made. It is equivalent to an 85mm lens on a full frame. So it is just about at the lower end of the range that's ideal for portraits. And with its buttery-smooth bokeh, it's a great choice for that field of photography.
The quality of the optics in this lens delivers edge-to-edge sharpness. And it's fast with a f/1.2 maximum aperture, making it a great choice for street photography and low-light situations.
The autofocus is unlikely to let you down, either. Mirrorless cameras have a big advantage over DSLRs. The AF system can read the image directly off the sensor. This reduces errors and speeds up the process.
The Fujifilm XF 56mm f/1.2 prime lens is a fantastic lens. The combination of sharpness and beautiful bokeh makes it really stand out as a portrait lens. There's no discernible distortion or aberration. And you'd have to work hard to produce ghosting or flare. If you can afford it, it's hard to see why you wouldn't buy one.
The Fujifilm XF 90mm f/2.0R LM WR prime lens is one of the more expensive Fujifilm XF lenses. But it delivers quality that makes it excellent value. You get a lens that delivers exceptional sharpness, a fast maximum aperture, and unrivaled bokeh.
All of this is accompanied and enhanced by an all-metal body. It really makes it feel like this is a quality piece of kit. Autofocus is very quick and accurate, and the lens focuses pretty close for a 135mm equivalent. It is so sharp that you can see flaws in the object you're photographing that are invisible to the naked eye.
It is hard, if not impossible, to spot any optical errors in this lens. Either because they don't exist or because Fujifilm cameras compensate for them flawlessly. Whatever the cause, it means you get pin-sharp, distortion- and aberration-free pictures.
The Fujifilm XF 90mm f/2.0R LM WR prime lens is simply superb. It is ideally suited for candid street photography or even portrait work.
The Fujifilm XF 80mm f/2.8R LM OIS WR prime lens isn't a cheap lens. But it adds true macro to the sort of quality we have come to expect from these prime Fujifilm XF lenses. And it has a pretty fast f/2.8 maximum aperture.
True macro means that the object in the photo is reproduced at an identical size on the sensor. A rectangle 0.6 x 1 inch (16 x 24 mm) will fill the APS-C frame. What you notice with the lens wide open is that only a thin plane is in focus. But what is in focus is pin-sharp.
There's more plastic in this lens than the others we have seen. But it isn't plasticky. It all seems nicely put together. And that quality feel carries through to the images it takes. There's plenty of punchy contrast and basically no aberrations. It's a great performer.
As well as the decently fast maximum aperture, this Fujifilm lens comes with optical stabilization. It's an effective system, and you should get two or three extra stops of flexibility when using it.
The bokeh is very good, but not as great as other prime Fujifilm XF lenses we have looked at. But it's still very pleasing and by no means a shortcoming. A top-quality macro lens is never going to be cheap. But the Fujifilm XF 80mm f/2.8R LM OIS WR delivers excellent value for money.
The Fujifilm XF 23mm f/2.0R WR prime lens is an example of just how good a lens can be at a reasonable price. Like most Fujifilm XF lenses, it is mainly metal with engraved markings. The 35mm equivalent is a popular all-purpose lens. And the maximum f/2 aperture is faster than you'll find on any of the zooms in this review.
This little lens delivers sharp, punchy images with superb bokeh. If video is your thing, you'll appreciate the complete lack of focus breathing. The autofocus is quick and accurate. And the motors are nearly silent in use, which is another benefit for filmmakers.
Manual focus is available, but using it depends on the camera settings. So you'll need to make sure it's there if you will need it. It also depends on the camera you are using, so it's worth checking your particular model.
As for sharpness, you'll find the images generally sharp. Wide open, there is some softness, especially up close. But at f/5.6, it is impressively crisp. The images are also nicely contrasty, which always helps to make them look sharp. And there's almost no fall-off in the corners.
The Fujifilm XF 23mm f/2.0R WR prime lens is a great little lens at an attractive price. It works well as a standard lens, and you might find yourself never taking it off your camera. I used a 35mm lens for years as my main lens, and I loved it. For an affordable, fast, handy lens, you can't do much better than this little gem.
This Fujifilm XF 16mm f/1.4R WR prime lens is wide and fast. That makes it an excellent choice for real estate photography or landscape work. It's also another all-metal lens, adding to the quality feel of the Fujifilm stable of prime lenses. The fact that it is still available despite being released in 2015 speaks to its usefulness and quality.
It is perhaps showing its age with autofocus. This isn't as fast as other Fujifilm XF lenses we have seen. But it's no slouch. And once focused, you'll find almost no distortion. This is remarkable in such a wide lens.
Another Achilles heel with a super-wide angle lens is the risk of flare. That's because the front element is collecting light from a very wide angle. This lens suffers only a little from this. And that's probably thanks to the quality of construction and Fujifilm's lens coatings.
There's not much to talk about in terms of Bokeh. That's because it's really difficult to get things very out of focus on a super-wide lens. But you'll get a smooth background if you get close enough to your subject with the lens wide open.
The Fujifilm XF 16mm f/1.4R WR might not be as outstanding as some of its prime lens siblings from Fujifilm. But it's still worth considering if you're looking for a super-wide lens for your XF-mount camera.
The Fujifilm XF 50mm f/2.0R WR prime lens is another fine lens from Fujifilm. It has the hallmark features we have come to expect. It's metal, has an aperture ring with etched numbers, and comes with exceptional-quality optics.
The focal length makes it a good choice for portraits. And this is even more the case given the fast f/2 aperture. And Fujifilm has hit the bokeh jackpot again with this one. It's buttery and smooth.
That smooth bokeh serves as the perfect backdrop to emphasize how crisp and sharp the in-focus parts of the shot are. The quality of the optics is outstanding. They are crisp and contrasty, with almost no distortion or aberrations.
This Fujifilm XF 50mm f/2.0R WR is tied for the cheapest in this review. It's a bargain price for the quality of optics that it buys you. It's a great combination of sharpness, portability, and silent, reliable autofocus that's hard to beat.
What Are the Best Fujifilm XF Zoom Lenses?
Now let's turn to zoom lenses. Sometimes you want the convenience of multiple focal lengths in one lens. And once again, there's a great range to choose from. Here's our pick of the best Fujufilm XF lenses – zoom edition!

The Best Fujifilm XF Zoom Lenses
There's no denying a zoom lens is a convenient way of covering a lot of focal lengths in one piece of gear. As lens and camera technology develops, many of the old arguments against zooms are less compelling. Modern zooms are fast and quick to focus. And image stabilization (IS) often makes up for a slower maximum aperture.
We've selected wide-angle and telephoto zooms, as well as general-purpose "standard" zooms. They tend to be more expensive, but we've covered a range of budgets.
Choosing the Best Fujifilm XF Zoom Lens
Now let's look at each of those lenses in a little more detail. We'll start with our top pick for a Fujifilm XF zoom lens.
The Fujifilm XF 50-140mm f/2.8R LM OIS zoom lens is a fast, well-built, and extremely sharp zoom lens. The 70-210mm equivalent range is very popular across all camera formats. It is perfect to have with you at events, weddings, and sporting events.
It's not a cheap lens, but it's aimed at a serious clientele. As such, it boasts OIS (Fujifilm's IS system), all-metal construction, and weather protection. Unlike cheaper zooms, all the movement is internal. So the lens stays the same length no matter the focal length you choose.
A zoom lens needs a lot of glass, and every extra element introduces risks of distortion, dispersion, or other aberrations. Fujifilm XF lenses have a sophisticated combination of Extra-low Dispersion (ED) elements, Super-ED elements, and high-tech coatings to reduce the risks. And the results are very successful.
The OIS gives a possible five extra stops in low light. Given that this is already an f/2.8 lens, that's a great deal of flexibility. These focal lengths are ideal for portrait work. And the portraitist will love the superb bokeh this lens delivers at all focal lengths.
The only shortcomings are a less-than-ideal AF in low light and more flare than you might find with other similar lenses. But in most situations, the Fujifilm XF 50-140mm f/2.8R LM OIS will deliver punchy and distortion-free images time after time.
The Fujifilm XF 16-55mm f/2.8R LM WR zoom lens is a handy mid-range zoom. It covers the very wide 24mm equivalent and up to a useful portrait length of 83mm. And between them, it includes the very popular 28, 35, and 50mm lengths. And it does so with a decent f/2.8 maximum aperture.
That maximum aperture remains constant across the zoom range. And it is backed up by aspherical and ED lens elements and multi-coating. The result is a lens without any detectable distortion or fall-off. It's sharp and has good contrast at every aperture.
You won't get much bokeh from a very wide lens. But zoomed in, this lens delivers lovely smooth backgrounds. And zoomed in, of course, is where you'll be shooting portrait work. So that's perfect.
It's also perfect that this is a beautifully constructed all-metal lens body. It adds to the quality feel of the product. And as it's aluminum alloy, it's still light enough to carry all day. If you want just one lens to carry with you, this Fujifilm XF 16-55mm f/2.8R LM WR is a great choice.
The Fujifilm XF 18-55mm f/2.8-4R LM OIS zoom lens is one of the cheapest zoom lenses in this review. But you still get mostly metal construction and pin-sharp optics. As a replacement for a standard lens, it's a very attractive choice.
The lens is pretty fast at its widest zoom and not too shabby zoomed in. Especially when you consider it has IS built in. Like any wide-angle lens, you won't get much bokeh when zoomed out. But like the Fujifilm XF 16-55mm, it gives good-looking bokeh when zoomed in. It suffers slightly with its maximum f/4 aperture, though.
As we have come to expect from Fujifilm XF lenses, this one has no real discernible aberrations or distortions. It lacks the manual aperture markings on the lens barrel. There is an aperture ring and an Auto/Manual switch. This, and the slightly pedestrian autofocus, are the main areas where you see that this is one of the cheaper zooms from Fujifilm.
Nonetheless, the Fujifilm XF 18-55mm f/2.8-4R LM OIS is small, sharp, and fast enough to use as your everyday lens on your Fujifilm X-Mount camera.
For the same money as the 18-55mm, you can grab yourself the Fujifilm XF 55-200mm f/3.5-4.8 zoom lens. Starting where the other lens finishes, this one zooms to a dramatic 300mm equivalent. That takes you from portrait to wildlife and sports photography.
So it is a versatile lens. The maximum aperture of f/4.8 at 300mm is not superfast, but the IS gives you up to four and a half stops of additional exposure. So if you're using that length to shoot sports, you should be fine in most circumstances.
The all-metal construction is what we have come to expect from Fujifilm XF lenses. There are two ED elements, one Super ED, and one aspherical element. The result of all this is a lens that is, for all intents and purposes, free of distortion and aberration.
If you're using this lens for portraits or weddings, you will love the bokeh. It is excellent, no matter the focal length or aperture. The combination of pin-sharp focused areas and smooth background bokeh will really lift your photos.
No matter the zoom length, the AF on the Fujifilm XF 55-200mm f/3.5-4.8 is quick and accurate. For most people, this and one other wider-angle lens could complete their kit. And this lovely lens is unlikely to disappoint.
The Fujifilm XF 18-135mm f/3.5-5.6R LM OIS zoom lens is an extremely versatile lens. Its zoom range takes it from very wide to telephoto. Normally you might expect a whopping penalty in terms of lens speed. But with this lens, you still get f/5.6 at full zoom. That is pretty impressive.
The speed of the lens is further enhanced by the IS system. It works well and offers up to five stops of extra flexibility. The AF system is also fast and accurate. And what it focuses on will be beautifully sharp, thanks to the quality of the lens.
This is not an expensive lens for what it offers. And it is in some of the details where you will find that it might not match up completely to your expectations. The barrel isn't all-metal, and you'll find the quality of the bokeh pleasing—but not exceptional like many Fujifilm XF lenses.
Make no mistake, as a cover-all-the-bases lens at a decent price, the Fujifilm XF 18-135mm f/3.5-5.6R LM OIS is a very tempting prospect.
The Fujifilm XF 8-16mm f/2.8 LM WR zoom lens is wide. Very wide. Anything in the 12-24mm range is a specialist lens. Even my real estate clients don't demand anything wider than a 15 or 16mm lens. So while this covers that and more, it's a niche market (and those same clients wouldn't accept an APS-C camera anyway).
However, if you're a lover of the look of a GoPro or similar but want to achieve it on a "normal" camera, this lens might be of interest. But it's not cheap.
Having mentioned those caveats, we can say that this lens performs at a very high level. Most notable is the way it deals with flare. Or rather, the almost total absence of flair. This is absurdly difficult to achieve with such a wide-angle lens. You only have to look at the bulbous front element to see just how much light is falling on it. And from almost every direction! So that's quite a testament to the construction.
It is also a very sharp lens with tons of contrast. Autofocus is quick and accurate. You won't get much bokeh because it's tough to throw anything out of focus at 12mm. But you'll get fantastic detail and beautifully crisp images.
The Fujifilm XF 8-16mm f/2.8 LM WR is a lot of lens to have hanging around in your backpack for occasional use. But when you do use it, I can't imagine you'll be disappointed by the excellent results.
The Fujifilm XF 10-24mm f/4.0R OIS WR zoom lens is an ultra-wide zoom that packs a lot into a very practical lens. It's great for indoor photography, but it will also bring a dramatic sweep to your landscapes. I love using my 16mm lens for dramatic sports shots. This focal length range is one of my absolute favorites.
The maximum f/4 aperture is constant across the zoom range. And if you're worried it's a little slow, this lens compensates with its image stabilization. IS isn't that common on super-wide lenses, although my Canon EF 16-24mm L-Series lens has it. And it's useful, even though we associate IS with longer lenses.
Everything else you might want from a lens, you'll find with this one. Beautifully crisp images with lots of contrast, quick focusing, and no perceptible distortion or aberrations. It really is a great little lens.
The Fujifilm XF 10-24mm f/4.0R OIS WR is a perfect addition to any gear setup. My photographer daughter hated my Canon lens when I first got it, but now I regularly have to steal it back from her. If you use this lens, you'll understand why.
Buyer's Guide—Best Fujifilm XF Lenses
Adding lenses to your camera kit can be a daunting task, especially if you are new to photography. So we've written this brief guide to help you make more informed choices.
The Fujifilm X Series of cameras gives you a lot of choice with bodies and prices. Use this guide to help you choose the perfect Fujifilm XF lens to go with your Fujifilm body.
Which Is Better, Zoom or Prime?
There's no right or wrong answer here for every situation. Professionals used to look down at zoom lenses. But this was when they were also sneering at autofocus and other such things. Modern zoom lenses provide a great choice of focal length.
The Case for Zoom Lenses
To some extent, not having a long enough focal length is not a major problem. Camera sensors these days are so good that many photos can usefully be cropped to get you closer to the action. But there will always be some loss of quality. And a cropped photo from a 100mm lens will not reproduce the optical effect of using a 200mm lens.
Where a zoom really helps is being able to go wider than the length you are using right now. There's no digital opposite to cropping. The lens can only capture what it captures. So from that respect, a zoom lens can offer you new possibilities.
Of course, a zoom lens means that you can cover most eventualities day to day with just a couple of lenses. That's invaluable for a traveler. And the X-Series has some super travel-friendly cameras to choose from.
The Case for Prime Lenses
There's nothing quite like the purity of a prime lens. A prime lens is less complicated and will generally give you a faster lens with less weight for the same performance. And there is nothing quite like meeting the challenge of getting the perfect shot with a fixed focal length lens.
Take a camera like the Fujifilm X-E4 and put a Fujifilm XF 35mm lens on it and hit the streets. It's unobtrusive, the lens is fast, and you can concentrate on composition without worrying about focal length.
There's also much less to go wrong or shake loose with a prime lens. So it is likely to last you longer and survive the rough and tumble of life.
Conclusion: Choosing the Best Fujifilm XF Lenses
The X-Series of Fujifilm cameras have excellent APS-C sensors. They have a loyal following of fans who love the quality, ease of use, and range of available lenses. They are particularly known for their retro looks and the film emulation of their JPEG processing.
So it is fitting that there is a comprehensive range of lenses available. And that range includes many prime and zoom lenses. There really is something here for everyone who is looking to expand their X-Series setup.