The Canon EOS RP is an entry-level full frame mirrorless camera. It is not something you often come across. And it's one of the first cameras to be marketed as such. So this puts it in a strange place on the market.
There's a payoff between sensor size and features. You pay for the sensor size. But other cameras will offer you better features.
So it's a question of whether you think the benefits of a full frame are worth the loss of some features. Read on to see our advice about this interesting full frame offering.
Canon EOS RP Overview and Specifications
In Canon's own words, the EOS RP puts the power of a full frame mirrorless into a small, lightweight EOS R series body. It opens up exciting creative possibilities for you to elevate your photography to the next level.
This is the world's first entry-level full frame camera since the film era. Its launch price was lower than any other full frame device before it. And its price has since further decreased.
It presents a weird mix of entry-level camera features with the added benefits of a larger sensor. But it lacks more advanced options.
For this review, I picked up the EOS RP camera with the RF 24-105mm f/4L IS USM kit lens. It's one of the more expensive kit options. I also tested it extensively with my own EF lenses with the provided adaptor.
Who Is the EOS RP For?
Due to its lack of advanced features, most advantages of the RP are limited to its size and its sensor.
It's an excellent choice for low-light photography on a budget with the right lenses. It performs well in casual, documentary, family, portrait, and travel applications. It might also act as a stepping stone into the full frame world.
The RP is best suited for enthusiasts with longer-term plans in photography. Or it could be for experienced users as a backup camera.
Key Features
Now, let's discuss what elevates the Canon EOS RP from the crowd. And we'll talk about what makes it a subpar choice in many cases.
Mount and Compatibility
The EOS RP is built around Canon's full frame mirrorless mount, the RF mount. Introduced in 2018, this system was not yet very popular.
But it is now fairly well-supplied with RF lenses. It changed thanks to the release of two professional camera models, the Canon EOS R5 and the Canon EOS R6.
The RF mount is one of the most technologically advanced. It has a short flange distance of 20mm. It has a diameter of 54mm (the same as EF). And it has a high-bandwidth electronic connection.
There are few native RF lens options for the EOS RP. There are three kit zoom lenses you can choose from: a 24-105mm f/4-7.1 IS, a 24-240mm f/4-6.3 IS, and a 24-105mm f/4 IS. Of these, only the latter provides decent enough image quality for my taste.
There are also a couple of excellent small primes available, the 35mm f/1.8 IS macro and the recently announced 85mm f/2 IS macro. These two actually make an awesome kit with RP due to their small size but great quality.
The RF lineup also features very high-quality lens options with both zooms and primes. But these are quite out of range for use with the RP in both price and size.
You can adapt Canon EF lenses (made for DSLRs) with relative ease. The EF communication protocol is natively supported by Canon EOS R cameras.
The EF-RF adaptors are simple, pin-to-pin constructions for the most part. This means there is no loss in autofocus speed or accuracy compared to EF-mount cameras with EF lenses.
Adapting non-Canon lenses is also possible due to the short flange distance. That said, adaptors are less widely available than ones for Sony's E-mount. Manual lens operation is made easier with electronic viewfinder (EVF) magnification and focus peaking.
Sensor and Image Quality
The EOS RP has a large, full frame sensor with a resolution of 26 MP (megapixels). And it is not stabilized. It's the same sensor as the one found in the Canon EOS 6D Mark II DSLR. This sensor gives you excellent high-ISO capabilities due to its sheer size.
In this price range, the RP performs among the best in low light. In terms of dynamic range, the story is not so nice.
Canon has been criticized throughout much of the past decade for putting subpar sensors in their cameras. Compared to recent sensor technology from Sony, this sensor performs around two stops worse. This is quite a lot.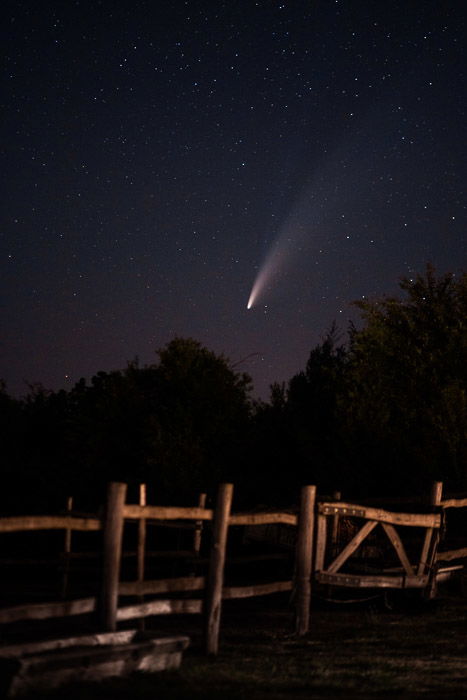 It has the same dynamic range of around 12 stops as my Canon EOS 5D Mark III. This is over 11 years old. Several APS-C cameras also outperform it. Now, this is not to say that you can't create excellent images with this sensor.
You just need to be very careful with your exposure precision. And RAW files won't give you multiple stops of headroom if something goes wrong. You might also find a need to make exposure brackets more often in high-contrast situations.
Its image quality out of the box is great. This has been Canon's strong point for a while. The colors look balanced and natural by default. This is especially true with skin tones. Plus, noise reduction and sharpening algorithms are not overpowering.
Focusing and Burst
The EOS RP sports Canon's Dual Pixel autofocus (AF) technology. This is a system based on on-sensor phase detection, supported by artificial intelligence (AI).
For general use, it works really well. Focusing points are dense and cover almost the entire frame.
Eye and face detection helps when composing with human subjects. I've found that the switch between picking up the face and picking up the eye occurs when the face fills at least a third of the frame.
This system is very sensitive, performing outstandingly well in low light. And tracking features are fairly basic. The camera tracks subjects (especially human subjects) reliably.
Continuous shooting (burst mode) is not a strength of the EOS RP. You're limited to a framerate of 5 fps. So you can't really use this camera for fast action or sports.
Video Features
Video recording is another area where the Canon EOS RP lags behind. It's capable of 4K shooting. But there are many caveats. It records 4K only at 24 fps (frames per second), with a 1.7x crop, and without autofocus.
There is also no quality 10-bit output or Log profiles to enhance videos. The 4K footage looks nice. But with all these limitations, the RP is basically unusable for 4K.
In Full HD, the situation is better. You get several options up to 1080/60p, with full AF tracking and no crop. But these options look fairly soft.
Surprisingly, the RP has both a microphone and a headphone port. And it has s a micro-HDMI connector capable of clean output.
Body and Handling
The EOS RP is one of the smallest full frame cameras ever made. It measures 5.2 x 3.3 x 2.8 inches (133 x 85 x 70 mm). And it weighs 1.1 lb (485 grams) with the battery.
Its construction is decent, mostly built of magnesium alloy. The camera is weather-sealed. So it will withstand rainy, dusty, or freezing conditions.
It feels good in the hands. Although only with smaller lenses.
The kit lens I used with it (RF 24-105L) is about the largest for comfortable use with the RP. For use with heavier lenses, you can use third-party grips, but that defeats the purpose of having such a small camera.
I've found that I was most comfortable using the EOS RP with my smaller EF primes:
The Pentax Super Takumar 50mm f/1.4 manual lens balanced excellently as well. I also tested the RP with much larger lenses. This included the TS-E 17mm f/4, the 70-200mm f/2.8, and the 200mm f/1.8. But these were far too large.
In terms of controls, the EOS RP is decently supplied for entry-level standards. But it's missing a few important buttons. I was especially staggered by the lack of a dedicated ISO button. This is included even on Canon's cheapest DSLRs.
ISO is adjustable via the Multi-Function (M-Fn) button. And there are half a dozen other functions like Drive Mode or White Balance.
There are two control wheels well-placed at ergonomic locations. A mode dial and an on-off dial are located on the top as well.
I must say, the on-off switch is one of the worst I've used. It's hard to turn and nearly impossible to flick and turn the camera on. It also occupies a large area where more usable buttons or an extra dial could've been placed.
A flip-out touchscreen is also located on the back, and it's excellent. Canon's touch integration is among the best, along with Panasonic and Olympus.
All functions are available through the touchscreen. This includes menu navigation, touch-to-focus, and picture review. Smartphone gestures, such as pinch-in zooming, also work.
The EVF looks sharp and bright. Its magnification of 0.7x is smaller than normal. But it's still very usable.
The RP records images onto a single UHS-I SD memory card. The card shares the same door as the battery compartment. This is not ideal. But at least the door can still be opened when a tripod plate is attached to the camera.
Speaking of the battery, its life is not long. I could squeeze out around 200 shots of one charge before it drained completely. The RP houses the same battery as the one found in the Rebel series. It was not designed for high-energy-consuming mirrorless use.
Connectivity options are extensive. I particularly liked that full camera control is available through a smartphone application. GPS geotagging is also possible through a Bluetooth connection with a phone.
Alternatives
As I mentioned, the EOS RP's place on the market is strange. It doesn't really compete with full frame cameras. It compares more so with mid-range APS-C and Micro Four Thirds cameras.
But there are a few comparable full frame options. The Canon EOS 6D Mark II is a DSLR that shares many features with the EOS RP in a larger, more durable body.
The Sony a7 II is another full frame camera in the same league. But it's a generation older. Its image quality and video features are better. But it lags behind in autofocus performance.
The Fujifilm X-T30 is an APS-C camera. And it stands out with its beautiful design and exceptional JPEG and video quality. You can read our review of the X-T30.
The Canon EOS M6 Mark II has a 32MP sensor. And it has an excellent autofocus system and decent ergonomics in a tiny body. But has no viewfinder.
The Sony a6400 should be your choice for fast action in this category. It sports the best autofocus system among these cameras. It also has good ergonomics, comparable to the RP. You can read our a6400 review.
Our Verdict
The EOS RP is an excellent little camera for some purposes. But it's a bad choice for several others. I'd rather get a more advanced crop-sensor camera or save up a little more and get a better full frame camera.
But paired with the right Canon lenses, this is a great travel and documentary camera. It's also highly capable of taking portraits, low-light photos, and even landscapes. But I don't recommend it for events, action, or sports photography.
Check out the Canon EOS RP on Amazon.
Scores