Despite a slow start in the digital world, the Leica M10 digital camera has made up for lost time. In particular, this model has the same slim body as the old film cameras, a very usable high ISO, and sublime image quality from a 24 megapixel sensor.
I love my film Leicas and lenses, so let's see how this timeless piece of architecture holds on in the current market. Will the Leica M10 stand up to the competition?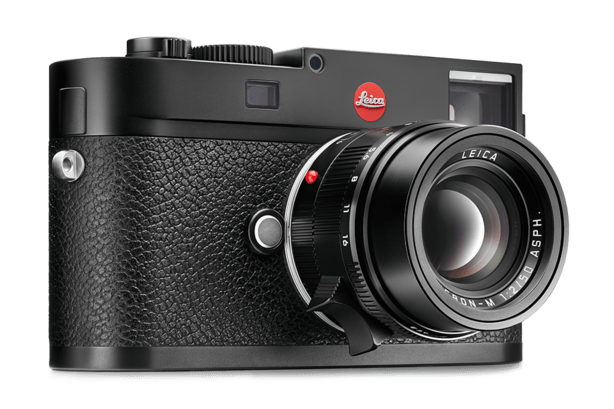 The classic rangefinder body contains a powerful 40 MP sensor. It looks great, produces stunning images, and exudes class. It's the jewel in the Leica crown.
Shop 3 Offers
[ExpertPhotography is supported by readers. Product links on ExpertPhotography are referral links. If you use one of these and buy something, we make a little bit of money. Need more info? See how it all works here.]
Leica M10 Overview and Specifications
Leica M10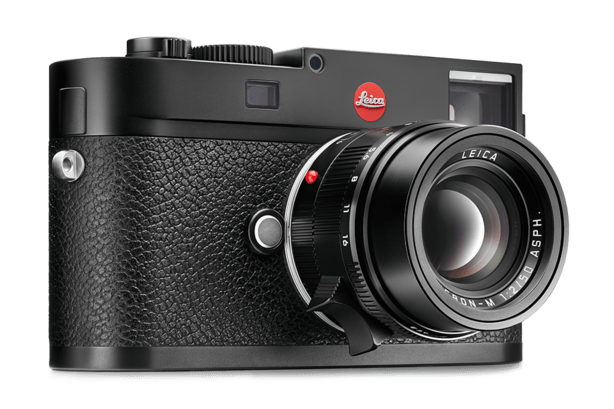 In-body Stabilization
Video
The 
Leica M10
 is a digital 
full-frame
rangefinder camera body with a tunnel-type optical viewfinder and a remarkable design. It comes with no lens, just a camera body, strap, battery, and charger—simplicity at its best. 
There is no kit lens as such, and it is a separate purchase. Leica lenses are among the most expensive on the market – but they are extremely high quality.
The Leica M10 isn't right for everyone. For the rest, it's a breath of fresh air, thanks to its robustness and compact simplicity. The 'manual everything' ethos of the camera makes you concentrate and work for every image.
To this day, on a press call or PR event, when other photographers see my Leica M10, there is a double-take or instant curiosity even a rolling of eyes to other colleagues. 
Come coffee break, and everybody huddles around to see the images. The discussion begins.
'How do the colours look so good with no colour cast?'
'You shoot at f/1.4 on a professional shoot? That sounds so risky…'
It goes on.
Who Is the Leica M10 For?
One stumbles when picking the perfect photographer for a camera. But with this one, it's pretty straightforward.
There's no denying that Leica is an expensive brand. But consider this: even today, much of the production line is hand-crafted. The judgment of tolerances relies solely on the trained human eye. 
Still wondering why a Leica far outlives its competition?
But, is the Leica M10 suitable for budding photographers?
It depends on how you look at it.
It's easy to see that it's one of the higher-priced cameras out there. The Leica M10 is a 35mm full-frame camera. Yet, it justifiably costs more than digital medium format cameras like the Hasselblad X1D II 50C and the Fujifilm GFX 50S. 
In the right hands, it creates spellbinding pictures.
Added to that, the Leica M10 is not shy. With its faux crocodile-covering and the ostrich-skin strap, it's a piece of art. Holding it, I can't help but believe I am the next
Cartier-Bresson
in the making.
> 
Investing in a camera as exemplary as the Leica M10 inspires you to do what it takes to get there.
Key Features
So what makes this camera so special? 
In recent years, picture agencies and national newspaper picture editors have commented about my submitted photographs. Specifically, what camera I was using. This never happened when I used other cameras before I returned to Leica in 2015.
So, let's dive right into the facts that make this camera remarkable.
Mount and Compatibility
Many photographers want a simple, compact high-quality camera with rugged manual controls. 
The Leica M mount hasn't changed for years, so there are many lenses from Leica, Voigtlander and Zeiss and superb, often very fast but compact and can fit all budgets. 
There is the advantage too that a cheaper uncoated lens from the '60s will fit and have a very sought-after vintage look these days.
Voigtlander and Zeiss make fine lenses, especially the remarkable Zeiss 35mm f/1.4 but they do tend to be physically larger and have a different colour profile to Leica. It's worth sticking to one brand if they are to be shown side by side or part of a larger project. 
New manufacturers are also now making lenses for the Leica M family such as 7artisans and TT artisans who offer a useful range and at very modest prices. 
All lenses for the Leica M10 are physically much smaller than their counterpart in the autofocus world, they all feel solid however and the engineering is sublime, nothing rattles, wobbles or is in any way flimsy. 
The mount is small at 44mm and the flange is only 27.8mm. This does make for a small camera and despite the very small flange distance, [how close the rear of the lens is to the sensor], everything has been calibrated to work together so that the corners of an image remain sharp.
Sensor and Image Quality
Leica does not win the colour or bit depth race compared with the latest Nikon, Fuji, Sony or Canon but the images do have a very attractive 3D quality that's hard to pin down. 
A combination of lens geometry and glass is completely matched to the rangefinder body, so there is a very little flare, chromatic aberration or smearing of the images at the edges. The 21mm f/3.4 Super Elmar lens from Leica, for example, is by far the best wide-angle I have ever used. 
I have tried Leica lenses on other brands with various adaptors but the mojo just isn't there, it requires the correct lens/sensor geometry for the magic to happen.
The Leica M10 features a 5952 x 3968 resolution. 24 megapixels allows for a serious amount of cropping with no loss of quality. Its breadth of 13-stop dynamic range can put detail back into clouds (when shooting RAW of course) and the editing capabilities are limitless.
The ISO can go rocketing to 50,000, which is incredible but don't expect too much detail at maximum level. An ISO 12,500 is a sensible day to day limit. At very high ISOs and by that I mean above 12,500, there is noticeable noise. 
The sensor's noise is very much like film grain, so not unattractive. Still, I prefer using fast prime lenses (preferably over f/1.4) in low light rather than bumping up the ISO.
The Leica M10 can shoot RAW or JPEG but its true quality comes out when shooting uncompressed.
For speed on a press call, however, I prefer to shoot RAW and JPEG simultaneously so a PR agency or newspaper desperate for images can get the files on the spot, however, most are happy to wait for the far better processed RAW files following an hour or less later.
Focusing and Burst
Focusing is completely manual on the Leica M10. The process is very intuitive even when rushed or flustered. 
It is possible to shoot in various ways. You can choose between 'Continuous Burst' and 'Live View'. In the latter setting, you are able to use the screen on the back of the camera as a viewfinder. A rotation of the lens barrel makes the image zoom in automatically. However, this setting is a big drain on the battery, so keep a few spares in your pocket. 
Manual focusing is a unique element on a rangefinder. To focus, you need to align two small image patches in the centre of the viewfinder. Rotate the focusing barrel on the lens, and the patches move from left to right. When the patches align the image is in focus. Even in low light or with low contrast subjects, line up those small focus patches and shoot!
Image framing on the Leica M10 is also important to note. The frame lines appear when you put a lens on the camera, but each lens has its own field of view. For instance, a wide-angle lens will have frame lines that reach the edges of the viewfinder.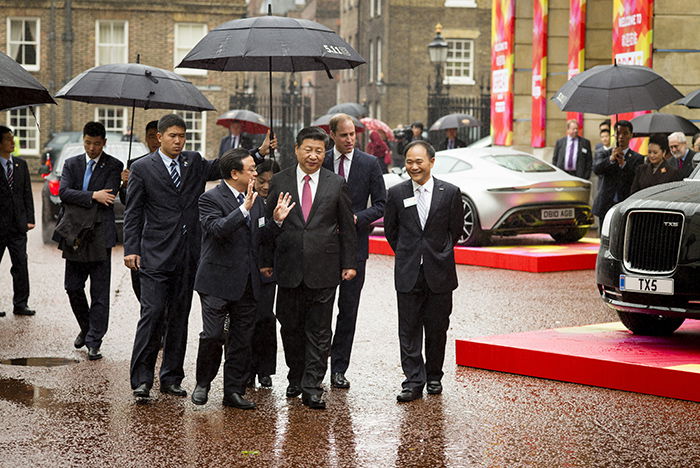 This can be an advantage as elements about to walk into your frame can be seen in advance. It's one reason why so many street photographers use rangefinder cameras. 
The camera can shoot RAW images at 5 fps burst rate when using continuous burst feature. It is pretty average by DSLR standards, but this camera was never intended to compete with cameras used for sports. 
For street and documentary purposes these features on point. In any situation, there is a decisive moment and it is more efficient just to be ready for that moment, and reduce all that post-shoot editing time.
Body and Handling
The rangefinder body shape of Leicas has not changed for years. The Leica M10's physical controls are logical, simple, and offer the right amount of resistance. The menu is cut and dry. There are no 'Landscape', 'Sport', or 'Smile Detection' modes. The controls are easy to change while the camera is at your eye. Everything is very tactile.
The body is pretty well weather sealed. While I wouldn't want to stand in a downpour, it's able to get wet and remain unscathed.
The camera itself is probably heavier than you imagined it would be. The Leica M10 is 139 x 39 x 80 mm (5.47 x 1.54 x 3.15″) and weighs in at 660g. It has a solid 'heft' when you handle it, there is nothing flimsy or plasticky, it just feels robust and quite military-grade in its handling.
The handling is unique but fits in the hand easily and comfortable over a long day. The physical controls are logical, simple and offer the right amount of resistance. 
The camera's buttons are simple and intuitive. These include a 'Play' button to review images, and 'Menu' to access the necessary settings. You can set menu functions to appear immediately for quick access. These include: 
Format (to format the SD card);
Lens Detection (set to 'Auto' if using non-Leica lenses); and
Date and Time (to make sure the clock is exact so my cameras all sync up their images).
Verdict
Though perhaps a bit of an acquired taste, the Leica M10 is the latest and greatest in a long line of rangefinder cameras. These cameras are weapons-grade in their construction. They offer exquisite lenses and full manual autonomy. 
I carry this camera everywhere, something I never did in the years of Canon and Sony, as for me they were only tools. Leica rangefinders though, in all their hand made glory, have a soul. 
Throw in a slight sensor improvement and longer battery lifespan while leaving everything else the same, and I predict there will be a very loyal following.
Construction and Durability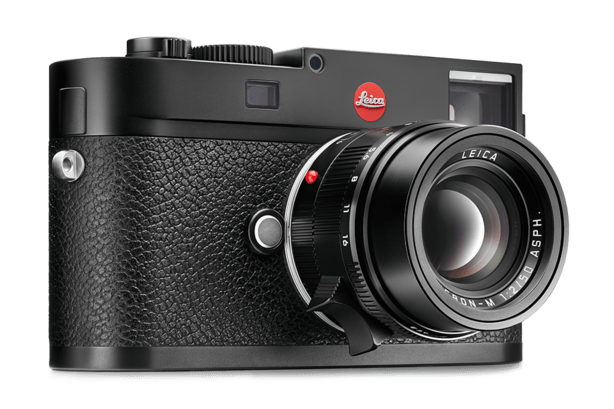 The classic rangefinder body contains a powerful 40 MP sensor. It looks great, produces stunning images, and exudes class. It's the jewel in the Leica crown.
Shop 3 Offers