A few best cheap film cameras have gained a special status throughout the camera's history. They house special features, an impressive setting range, or a great shutter sound.
We aren't talking about the box brownie or the original Leica. Those wouldn't cost less than $100. But we are looking at vintage cameras with a cult status that you can still find today for cheap!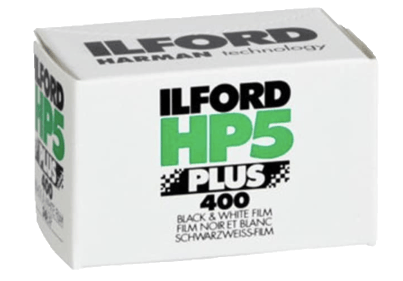 Ilford HP5 Plus Black and White Film
Discover the perfect film for all types of film cameras with excellent sharpness, fine grain, and high-speed capabilities. Capture stunning black-and-white images with ease and precision.
10 Classic Best Cheap Film Cameras
When we think about a classic film camera we wish we owned, many of us will stare off into the distance. Our eyes glaze over as we imagine our everyday shooter was a Leica M6 rangefinder.
Unfortunately, the reality is harsh. That camera body alone costs up to $4,000 used!
Although a Leica may remain a pipe dream for years to come, I'm here with some good news. You can own a huge range of classic film cameras for less than $100!
Sure, camera brands like Leica are famous for their quality and prestige. But so are many of the cameras on this list.
Some of the sharpest images I've ever captured have been on a film camera that cost me less than $100. So in no particular order, let's look at some of these vintage cameras now!
You may have to dig into e-Bay to find the deals. But they are there to be had!
I love my Olympus Pen. The thing that makes this vintage camera so unique is that it's a half frame camera.
That means that each photo only fills half a frame. So you can fit 72 photos onto a single roll of film!
It also means that when you hold the camera in landscape orientation, you're actually taking a portrait photo.
It's a 35 mm camera produced from 1959 to the beginning of the '80s. And it's named Pen because of its size. Olympus thought it would be as portable as a pen… which it almost is!
There are tons of different models of Olympus Pen available. There's even an SLR camera version and digital camera versions too.
Canon produced the AE-1 for nearly 10 years. (It sounds a bit absurd when you consider our throwaway culture these days.) But that's just down to how good and popular this camera was.
This is Canon's first affordable TTL (Through The Lens) metering camera. It added Auto Exposure (AE) and Shutter Speed Priority modes, which we're all familiar with today.
It became one of the most popular cameras of the time. This was because of its low cost, huge advertising campaign, and added features.
It sold over one million units, which you would expect from one of the best vintage cameras! For a Canon film camera, this should be at the top of your list.
When the Rollei 35 was released in 1966, it was the smallest 35 mm camera on the market. Even today, it remains the second smallest in the compact camera category.
Like many film cameras, they were produced for a very long time. So there's a wide variety of models on the market.
But something you'll want to look out for is light leaks. They can be quite common in older cameras. Here's a photo I took from my Rollei 35.


Something interesting about this model is that it's such a compact camera. The fixed lens "folds" into the vintage camera.
And the hotshoe is on the bottom because there's no space on top! Check out this video I made of the one I own.
When it was released in 1972, the Olympus OM-1 was a change of pace in the SLR world. It was a smaller, lighter, and quieter 35 mm camera than its big and bulky peers.
This mechanical camera was Olympus's conscious step towards making pro-level cameras. They were cameras that were more compact and user-friendly.
Some features included were mirror lock-up, a self-timer, a through-the-lens exposure meter, and a depth-of-field preview (via a button on the lens).
The slimmed-down design was a hit. And the vintage camera is considered a classic today.
These were very popular cameras with students. That's because they were a great camera to learn on. They have just enough features to provide flexibility and control without too many confusing extras.
Plus, they were sturdy cameras that lasted for ages. It has continued to be manufactured for 15 years. And some variations, like the OM-1 MD and OM-1n, have been produced throughout that time.
If you were impressed by the sales of the Canon AE-1, then get a load of this! The K1000's extraordinary longevity makes it a historically significant camera.
The K1000's inexpensive simplicity was a great virtue. And it earned unrivaled popularity as a basic but sturdy workhorse. And it eventually sold over three million units!
They are still super easy to get your hands on and very well made. This vintage camera should be at the top of anyone's list.
Okay, this one may stretch the $100 budget ever so slightly. But there are often bargains to be had on e-Bay.
The Nikon F3 succeeded the Nikon F and the F2. These two models were already famous for extreme ruggedness and durability.
The F3 was a very popular camera. And you'll still find people shooting with them today. Like Canon EOS film cameras, the lenses of newer Nikon's still fit on these old-model camera bodies.
This is a perfect sought-after vintage camera. As far as Nikon film cameras go, you can't go wrong with the Nikon F3.
Here is a fun fact for you. Minolta is an acronym for Mechanism, Instruments (IN), Optics, and Lenses by Tashima (TA). This Japanese brand is one of my favorite vintage camera brands that takes film.
This is a camera close to my heart, and one that I've owned two of. The first one was dropped and damaged the light meter. So I replaced it while waiting for it to be repaired.
It was first brought into production in 1966. And it was produced for 10 years, with only very minor changes.
The easy-to-use light meter in the viewfinder makes exposure very easy. And the pin-sharp lenses make for some spectacular images. I recommend the 35 mm f/1.7 lens.
I honestly can't recommend this camera enough.
This camera was the first to have a viewfinder LED digital data display instead of the traditional but delicate galvanometer needle pointer. The latter made for much easier and more accurate exposures.
It's a 35 mm SLR with TTL metering. And as you set the aperture or shutter speed, LEDs glow in one or two of seven positions, indicating whether the exposure was correct.
It's a vintage camera that surpasses most. Not bad for under $100!
The Diana is a classic cheap toy camera of the 1960s. Made in China, they were very popular in the UK and US.
They're made entirely from plastic. So most were given away as prizes or sold for nominal sums.
It's had a revival in recent years. And Lomography has made a resurgence, especially in street photography. So film photography has become more popular overall.
The Dianas you'll see on the market today are likely reproductions. But that's not necessarily a bad thing.
It houses 120 film that is a little harder to develop. With the newer models, you can get 35mm backs. Or you can simply buy a Diana Mini instead.
It just shows how much fun you can have with a bit of cheap plastic! It still makes a helluva great vintage camera.
Thanks to The Impossible Project (now Polaroid Originals), film for Polaroid cameras is again being manufactured.
You don't need me to explain what makes Polaroid so special. We all know them for producing hand-shake-induced instant pictures.
What makes the SX-70 so special, though, is that it folds flat. This is no easy feat for an instant SLR film camera. And just look at that vintage camera design!
Conclusion: 10 Best Cheap Film Cameras for Less Than $100
Just because a camera is old doesn't mean you can't still have fun with it. And just because it's under $100 doesn't mean it won't take great photos! These cheap film cameras are all proof of that.
Check out our Photography for Beginners course to make the most of these film cameras from the past!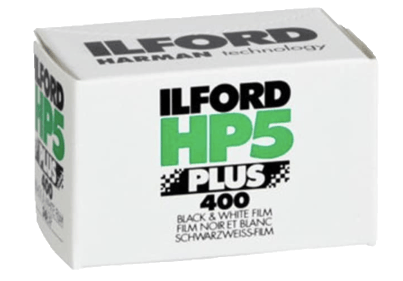 Ilford HP5 Plus Black and White Film
Discover the perfect film for all types of film cameras with excellent sharpness, fine grain, and high-speed capabilities. Capture stunning black-and-white images with ease and precision.