Photographers have many questions about the Profoto A1 hot shoe studio flash. What makes it different from any other external flash
And why such a steep price? What's so special about the most expensive flash market?
Our review answers all these questions and more. And you can then decide if it's worth buying!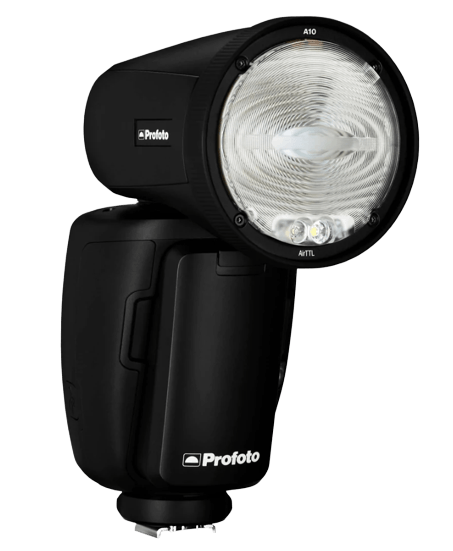 The Profoto A1 alternative is the perfect hot shoe flash for photographers seeking information, offering smart connectivity with the Profoto app and built-in AirX Bluetooth sync technology.
Profoto A1: What is a Strobe Light or a Hot Shoe Flash?
To start talking about the A1, we must first discuss what strobes and hot shoe flashes even are. Flashes and strobes are a type of studio light. They burst a bright neutral white light when you click on the shutter, illuminating your subject.
You've likely seen a little silver attachment on the top of your DSLR or mirrorless camera's body (we call this a 'hot shoe'). That's where a hot shoe flash goes. 
DSLRs and mirrorless cameras that have built-in flashes tend to fall flat. If you've ever tried the built-in flash, you may have encountered its difficulties. You won't be able to direct the flash where you need or bounce it off of anything. And the strength of the light was lackluster.
It's in this built-in flash that flash photography gets a bad name. This is why professional grade camera bodies have no built-in flash and instead only feature a hot shoe.
What is really special about the hot shoe on cameras is that it more-often-than-not allows two-way communication between the flash or strobe unit and the camera itself.
The lighting unit will fire when you press the shutter. More complicated (and symbiotic) units can even have their intensity adjusted via the camera menu.
How Is the Profoto A1 Different From Its Competitors?

Profoto has long been a company with very competitive, professional, and high-quality lighting units. The brand has quite the reputation to uphold. The new Profoto A1 is no exception.
On the surface, it appears that the only difference between the Profoto A1 and other competitive flashes is its shape. The Profoto A1 is round rather than the traditional square or rectangle.
The round head is designed to give the flash a better quality of light.
But this nifty little light has far more capabilities than just being round.
The Profoto A1 can be used in the hot shoe. Off the camera. As well as an air remote. You can attach this camera to anything with a bendable tripod accessory.
The possibilities become limitless. This tiny, portable, and compact studio light can suddenly be used in any location from any angle!
The recycling time on this flash is extremely fast. This is the amount of time you have to wait before you can fire off another burst. On many flashes, this time is pretty significant.
For this one, however, the time is a whopping 1.2 seconds! This is great for those action shots you want to capture, like a dog catching a treat in mid-air!
This Profoto A1 model has TTL built in, which is a very unique and useful feature. TTL stands for "Through-The-Lens". The flash is controlled through your camera. Manual flashes require your input.
With TTL, the flash output is controlled by the flash or by the camera's exposure metering system. The AirTTL allows you to control the flash via an air remote!
If you want to turn this off and use manual mode, that's a simple flick of the switch.
This model also uses an integrated modeling light. It'll ensure that skin tones are accurate. The LEDs that are used make a huge difference in the final output of the image.
Specifications and Features
The Profoto A1 has pretty simple but impressive specifications. 
round head with soft, smooth and natural fall off
internal AirTTL
smart magnetic click-on mount for Profoto's "A1 Light Shaping Tools"
LED modeling light integrated to the head
internal Air Remote
1.2s recycling time between flashes
manual controls as well as TTL
built-in motor-zoom with hand control
Auto focus (AF) assist
large high-resolution display
built-in Li-Ion high capacity battery.
The kit comes with a little floor stand for the unit to be used off of the hot shoe, as well as a nice carrying bag and other accessories.
This flash is available for Canon and Nikon only at this time, and the list of compatible cameras is available on the Profoto website.
Build
Build-wise, this Profoto A1 is the lightest flash in the line. The unit weighs practically nothing in my hands. It didn't add a lot to the camera body I was using.
Weight is very important to photographers. Many of us suffer from back pain or having to hold something handheld for a long period of time. The lighter your kit the better off you are.
The Profoto A1 felt pretty solid in regard to build. But I still wouldn't drop it or bump it.
The buttons on the Profoto A1 were very comfortable to use. A good amount of sensitivity to touch without being so sensitive that you curse at the sky every time your fingers run over a button!
This model has a very nifty feature to attach diffusers, gels, or light modifiers: a magnetic ring around the head of the flash.
Some reviewers have commented that the magnetic ring can be a bit tenacious. I didn't find much trouble with it personally.
What really struck me as amazing was the large screen display. My biggest gripe with many flash units is the small screen or display. This makes it difficult to see what you're doing.
The flash unit also has an interchangeable battery. This adds very little weight when added. This battery can last up to 350 flashes and only takes 8 hours to charge fully.
Use
I would like to preface this portion of the article by disclosing that I am not a big strobe user. I'm not a big flash user. I gravitate more towards continuous light than anything else.
That being said, I had the pleasure of playing with the Profoto A1 at the WPPI convention in Las Vegas back in February. It was certainly a lot of fun (even for a softbox lover like myself!).
I also have many photographer friends who love strobes. I immediately thought that this particular product would be something worthwhile for them (especially club photographers).
Before I even fired off a few flashes, I had to get the unit set up. The flash head was very easy to maneuver and adjust the angle of. And it had a nice locking mechanism preventing it from moving after the desired angle was achieved.
The zoom can be adjusted by hand or automatically. Pretty cool if I do say so myself. There is a little zoom ring for manual adjustments.
In order to turn the unit on, there are a few extra steps necessary. I believe these were put in there as a safety so that the unit isn't accidentally turned on inside your camera bag.
With how I throw things into my bag, lights tend to be crammed into whatever available corner I have left. You have to hold the test button and turn the dial.
I found the menu and display to be very intuitive and user-friendly. I hadn't used a flash for years before grabbing this one. My knowledge on setting these units up was pretty rusty (not going to lie).
I expected to be a bit overwhelmed, but instead, it was easy! The menu contained multiple settings for functions such as Modeling Light intensity, Zoom, Standby time, Sync, AF Assist light and much more.
You can switch back and forth between TTL and manual and still save your TTL settings for future use.
In use, the first thing I noticed was the light falloff. The oval light head versus the rectangular light head produced a much more flattering lighting scope than rectangular flashes did.
Rectangular flashes tend to suffer from artifacts appearing from the light spread, but the oval shape kept it very nicely contained. The light was also nearly identical every time it was used, providing consistency and accuracy.
I really liked the included dome diffuser, it did very beautiful light spreads.
Like I said before, you can use this unit off-camera. At the private studio at the WPPI convention, I was able to pair this unit with a Westcott umbrella. This expanded the flash's reach significantly.
The capabilities are truly endless. The battery allows me to use this unit on location without being dependent upon an outlet.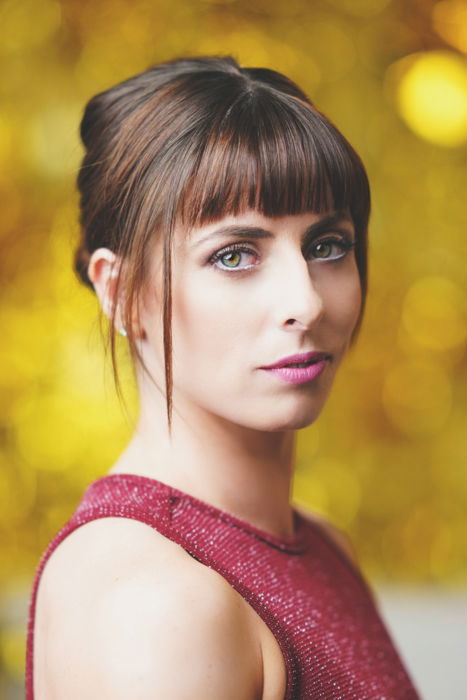 Important note. In order to trigger off-camera, you need the Profoto Air Remote. This adds to the cost of your unit.
Conclusion
The Profoto A1 is incredibly pricey for a flash unit. Many who are new to the external light source game may be intimidated by this price. I feel like this unit is actually a very worthwhile investment.
Not only for longevity and resale value, but also for the immense amount of use and capability.
With the Profoto A1, you get a unit that can be adapted to most situations. You can use it on the camera, off the camera, or handheld.
The magnetic ring makes attaching any form of modifier simple. The TTL can very easily do most of the math for you so no real manual knowledge is needed.
The professional will enjoy the swiftness of adjustments and versatility. The newbie can make great use of automatic operations and intelligent design.
As such, if you have the money to spend, you'll likely make it back fairly quickly doing shoots with this nifty little unit!
For more great photography gear, check out our full reviews of the CCS G3 Grey Harness-2 or the Panasonic Lumix S1 and S1r.

A pro-quality external flash unit that can be adapted for any studio situation. The quality, reliability, and versatility justify the heavy price tag.