Here's our review of the Profoto B10. We go over all its specs. And we list all the pros and cons to help you decide if it's the flash for you!
Flash photography is not a new concept. But photographers are constantly always trying to perfect it. And part of that is finding the best flash to use.
But with so many different flashes on the market, it's hard to know which one to invest in. But we've done the research, and the Profoto B10 may make that choice easier for you.

Looking for a professional lighting solution that's portable and easy to use? Look no further than the powerful and versatile flash with the power of 10 speedlights – perfect for photographers on the go!
Exploring the Profoto B10 (What Is a Strobe Light or a Hot Shoe Flash?)
Flashes and strobes are studio lights. When you click on the shutter, they burst a bright neutral white light. This then illuminates your subject.
The hot shoe is the little silver attachment on the top of your DSLR or mirrorless camera. It's where a hot shoe flash goes.

DSLRs and mirrorless cameras with built-in flashes fall flat. If you've ever tried the built-in flash, you probably regretted it soon after. You can't direct the flash or bounce it off of anything. The flash power and the flash duration aren't very strong either.
Built-in flash gives flash photography a bad name. Professional-grade camera bodies don't even have a built-in flash. They only feature a hot shoe instead.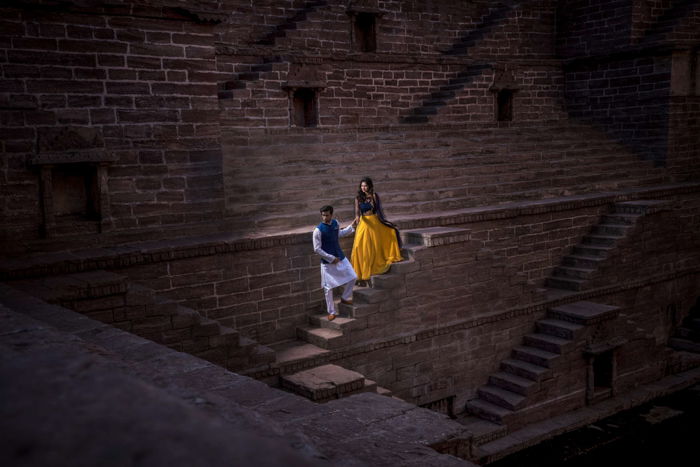 The hot shoe allows two-way communication between the flash head or strobe unit and the camera itself.
In some units, the lighting unit will fire when you press the shutter. For more complicated (and symbiotic) units, you can even adjust their intensity via the camera menu.
How Is the Profoto B10 Different?
There are a few key elements that make the B10 different from all of its competitors. This tiny package is as powerful as five-speed lights, something that is already fairly drool-worthy for photographers.
One of the biggest that stood out to me is the B10's ability to be controlled wirelessly via your iPhone! The nifty Profoto app allows you to make all of your key adjustments and controls directly from your smartphone. It helps remove the need for a remote or relying entirely on the camera.
Speaking of relying on the camera. This Profoto B10 model has TTL built in. That's a very unique and useful feature. TTL stands for "Through-The-Lens". This means that you control the flash through your camera. Manual flashes require your input.
With TTL, either the flash itself or the camera's exposure metering system control the flash output. AirTTL allows you to control the flash via a Profoto air remote!
You can still turn this off and use manual mode. It's a simple flick of the switch.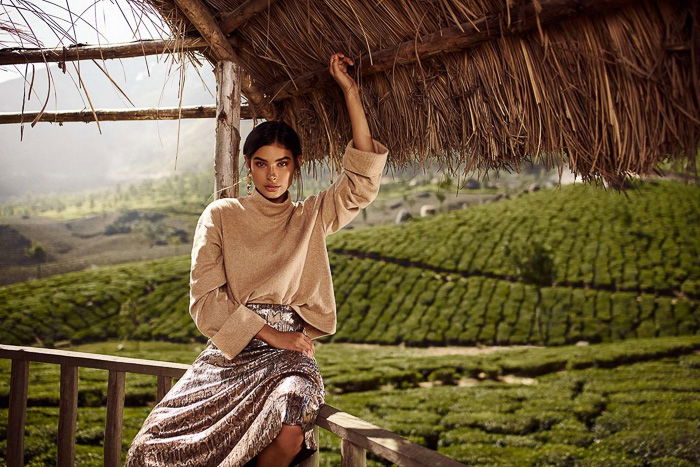 This model also has an integrated modeling light. This new feature ensures that skin tones are accurate. The LED lights can make a huge difference in the final output of the image.
Even further, this light can be used brilliantly as a video light, ensuring that the flash can double as a cinema light. The more options, the merrier your work life!
Leading in versatility, the new Profoto B10 is compatible with over 120 light shaping tools that are all available from Profoto. These can maximize this flash's potential.
Specifications and Features
Here are the most important specifications of the B10:
Max Energy: 250 Ws
Energy Range: 10 f-stops
TTL: Yes
HSS: Yes
Recycling Time: 0.05-2s
Energy stability: 0.2 f-stops
Accessory Fitting Type: Profoto, Profoto OCF
Bluetooth: Yes (Profoto app)
Supported Air Features: Flash sync, Remote control, TTL, High-Speed Sync
Interface: USB Type-C for firmware upgrades
Input Power Supply: Li-Ion battery for B10
Flashes Per Charge: 400 Flashes (Full Power)
Recharge Time: 90 Minutes
Display: LCD
Mount: 5/8-inch and 16 mm receptacle
Dimensions: 3.9 x 4.3 x 6.9 inches (height x width x length)
Weight: 3.3 lb, including battery and stand adapter
This flash is available for Canon, Nikon, and Sony. The kit comes with the Profoto B10 unit with a rubber protective cap, a stand adapter (to be able to use it on a tripod), a lithium-ion battery complete with its battery charger, and a nifty B10 carrying case. You'll also find the usual User Guide, Safety Instructions, and Warranty Card.
Build
In true Profoto style, the B10 is very well-built with professional-grade materials and a durable finish. On top of that, the way that the system is constructed ensures consistent results.
The weight of the B10 was about the same as my Canon 70-200 F/2.8 lens, so approximately an extra 3 lbs. The ergonomics are very comfortable as this unit mimics the shape and feel of a camera lens (a familiar grip for all photographers).
The front of the flash unit features an LCD screen upon which you can see all of the flash information you need and make the necessary adjustments. The front end includes two large dials and buttons.
The LCD panel is protected by a piece of plastic that extrudes surrounding the unit (though I can't say this is too effective depending on what you're concerned about damaging the LCD).
The compact, minimalist design allows the B10 to be a super simple product and a great addition for any traveling photographer. The packaging is very well thought out, with each component neatly tucked away in specially cut slots on the box.
Use
I'm going to preface this section of the review by disclosing that I am not a strobe or flash user. I play with continuous lights and was trained on them, not ones that flash. I went into using this unit completely blind.
Upon first trying the Profoto B10, I can tell you right off the bat that this strobe was EASY to use! Right out of the box! The menu interface is simple and intuitive, and it didn't take me long to figure anything out.
I love when my equipment has a logic behind its interface, there is no reason to make settings complex. I actually got this unit to power on and function without opening the instruction manual once.
On the back of the light, there are three buttons: one to turn it on, one to adjust the power, and one to adjust the modeling light. When pressed, the middle button will also take you to the custom functions menu. Easy, right? That's what I like to see.
The LCD home screen is just as satisfyingly simple. The big number is your power level. Then you have your group/channel. Then your battery life. A strobe has one key purpose, and that is all you need to know to use it.
Now, in regard to its actual use, the unit was very consistent. It is common (and normal) to have misfires with strobes. Sometimes something didn't synchronize properly, and the unit will fire off-key. With the B10, these misfires are quite minimal.
Sure, there was maybe one or two, but the majority were right on point. This rang true for both syncing with the camera, syncing with the smartphone app, or the Air Remote from Profoto.
The B10 is very powerful, so much so that many seldom use it at full power. Even half power is quite bright, ensuring that the sun really won't be an issue for you.
You can fill those shadows and create an even cast, no matter where you are. One strobe can illuminate an entire room if you aim it right.
The many shaping tools available from Profoto allow you to modify the B10 to fit your needs. You may even be able to get some third-party accessories to fit as well.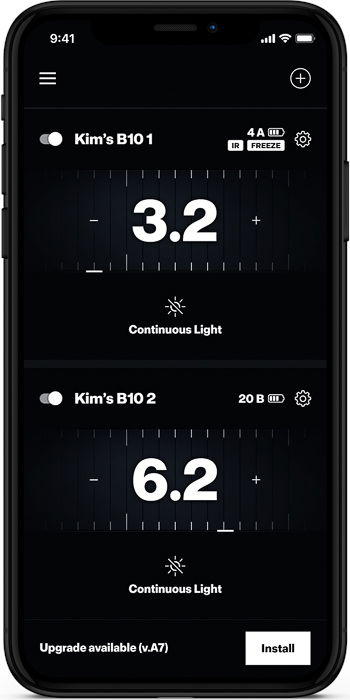 What is really interesting about the smartphone app versus the Air Remote from Profoto is that the app actually tells you more useful information than the remote. The remote does not tell you the power intensity of the B10, but the application does!
I would actually prefer to use the app if I were to keep this unit indefinitely. Also, you can sync the B10 to your phone's digital shutter, which will allow you to use the flash while taking pictures with your phone. Kind of nifty for social media mavens.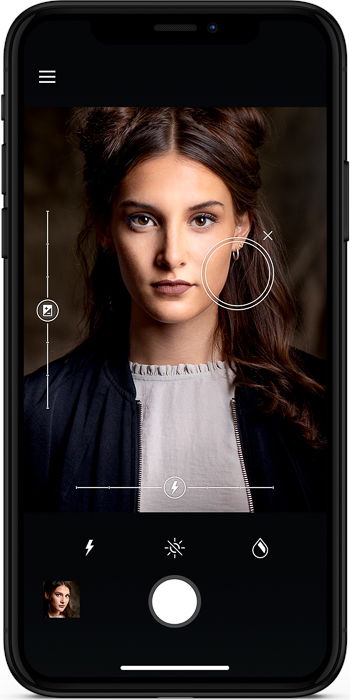 Now, on to the TTL and HSS features. TTL is short for Through The Lens, and what this means is that the strobe unit is set to automatic, basically. A TTL flash will use the camera's built-in metering system and the distance to the subject (based on the focal point) to determine how much light to put out.
This is a great feature for those that are shooting very quickly or someone new to units (like myself). You can turn TTL off with a quick button click and take manual control.
The TTL in the B10 is very accurate. It pairs up with the Air Remotes intended for each specific brand (Nikon, Sony, Canon, Olympus, etc).
HSS is short for High-Speed Sync, which is a mode that mimics the look of continuous light. Sync Speed is the fastest shutter speed where the camera exposes the whole frame at once.
I tend to use continuous light because flashes have limits to what you can set your shutter speed and aperture to. When a flash is fired, all the light from it comes out in a very short space of time, and when your shutter is too fast, you'll take photos faster than the light can illuminate the frame (causing half your image to be black).
Also called Focal Plane Sync, HSS does something unique. It fires the flash continuously in quick bursts to simulate continuous light.
This allows you to take a more natural image with the light. You can use very wide apertures and cross over the shutter speed barrier, such as 1/4,000 s at f/1.4!
The B10's HSS is absolutely superb, and consistent, and doesn't overheat the unit like you would expect it to with most strobes.
This unit does recycle fast, so that's also great. Recycling refers to how much time is needed before another strobe can be fired off.
The battery life is spectacular, and photographers who use this unit more than I do have reported that it lasts the full duration of a shoot.
Pros
The flash is small and comfortable in size.
Works with most cameras. Canon, Nikon, and Sony are primary users.
Very powerful! This unit is powerful enough to use outdoors in sunlight (or lack thereof).
The continuous light can change in temperature for cinema use.
The continuous light also drains the battery less than in many equivalent products.
Charges quickly (for a flash unit), and the battery will last.
The Profoto Air TTL system works very well.
The ability to operate the unit via a cell phone app is very convenient and clever.
The firmware can be updated. New updates include compatibility with new mirrorless camera systems.
Cons
At about $1,700, this flash unit is not cheap.
Despite having a large flashing range, it can still be small if you are photographing multiple subjects. However, the Profoto B10 has a duo kit that comes with two flash heads that can remedy this problem.
Conclusion: Profoto B10 Review
For the professional photographer (or the prosumer who is very enthusiastic about a great flash unit), the Profoto B10 is a great addition to the portable kit.
Easy to carry and lightweight, you can take this unit on wild adventures all over the world with ease. It fits well into any camera bag as the Profoto B10 mimics the size and shape of a lens!
The sturdy build ensures that your $1,700 isn't wasted on a product that will fall apart within a year or so. The power that erupts from this small unit is remarkable, giving you the ability to work in almost any situation with ease.
Looking for a professional lighting solution that's portable and easy to use? Look no further than the powerful and versatile flash with the power of 10 speedlights – perfect for photographers on the go!