Christmas is a time for family, friends, and fun. And what better way to capture all the magic of the season than by taking festive photos? In this article, we'll discuss 10 Christmas photo challenges that are sure to get you in the holiday spirit. So if you're looking for a little inspiration, keep reading!
This is a good intro to Christmas photography. It covers almost everything you need to know about Christmas photography. And it gives you all this information in a short space of time.
It's not exhaustive, but it brings up some interesting ideas. Such as shooting in burst fire mode during the present opening, to capture the best photos possible on Christmas morning.
The DIY photo booth idea is probably my favourite. The best thing about this photography tutorial is that it gives you simple tips while letting you stay creative.

This tutorial comes from Evan Sharboneau's Trick Photography and Special effect ebook, This will allow you to produce some interesting photos this Christmas time.
The unconventional Christmas lights idea involves panning, zooming, filters, and more. All in the pursuit of interesting images.
These will help you create Christmas photography, possibly for next year's photo cards.

When you want to know something about lighting, David Hobby is often the man to go to. This is no different when it comes to Christmas lighting.
He covers everything from timing and balance to white balance and exposure. It's a great little tutorial, which is easy to understand, helping you get the best from your Christmas photography.

I'm a big fan of photography challenges because they force you to use your camera. They get you to think outside your usual creative box, which is never a bad thing.
I've even created my own 30-day photography challenge, and this is very similar. It runs for the whole of Advent, right up to, and including Christmas day.
Sure, it's pretty basic, but it's not supposed to be hard. It's supposed to entice you to pick up your camera and get those creative juices flowing.
I'm sure you will be happy with your resulting Christmas lights and snow photography.

This is another excellent, general tutorial for capturing Christmas with your camera.
There are some good example photos, with their settings listed, so you can learn how to take similar photos too.
I particularly like their group photo, that's a lovely shot. Read more here for one of the best Christmas photography tutorials online.

What is it they say about never working with animals and kids? I forget. But I do know that if you're taking family photos this Christmas, you will likely be working with both.
This post covers everything you need to know from clothing to activities. It also goes through the necessary camera angles and collages.
Your resulting Christmas photography will be the envy of all your family and friends.

I'm actually really impressed with this tutorial. Not only does it cover the business, but the equipment, shoot, and even how to design the card and more.
If you're looking to earn more money this Christmas, then this article will really help you to produce the best possible results.

I'm sure we are all the same. Leading up until Christmas day, weekends and evenings are filled with ensuing parties, gatherings dinners, and events.
I almost always have my camera with me at a party, and I capture some really amusing moments, which is great fun.
Those around me always love the memories, and most share them on social media.
Christmas is a time for get-togethers and memories. So read the tutorial for better Christmas photography. Here's how to capture them all 'on film'.

Christmas means winter (in the northern hemisphere), and winter means snow. You might think that your landscape photography skills will transfer over to your snow photography.
But I think you would likely be mistaken.
Particularly when it comes to white balance and exposure. Your camera is going to have a fit when it sees all of that white. That's why you need to take control.
Ensure you capture your Christmas photography in the snow by using the RAW format. This will allow you to pull down or push up the brightness, depending on what you want.

It is typical at Christmas time, to eat multiple dinners over the course of those few days. I have never eaten more in one day than I did on Christmas day 2017.
Amazing food, and lots of it. Let's face it, in the age of Instagram, don't we all love taking photos of our food? We are expecting the festive period to be filled with such images and posts.
These two articles cover food photography nicely. They provide you with useful information without boring you.
This period offers us an amazing, once a year possibility to capture these specific food concoctions.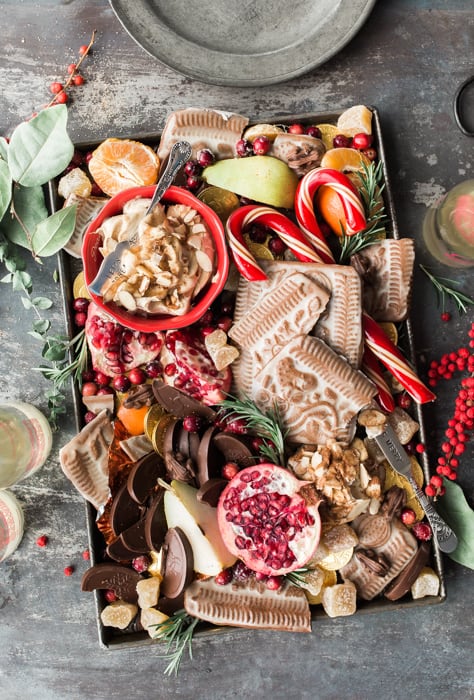 Conclusion
Christmas photography needn't be difficult. You only need to shift your focus on the holiday period and what it can offer. The weather will change, giving you possibilities for some rare shots.
These images can then be for Christmas cards, family group images and fantastic memories. Go through the tutorials at your leisure, and don't miss out!
Otherwise, you'll have to wait another 12 months.