Portrait photography is one of the most difficult areas of photography to break into. It is an ever-increasing market in a world where social marketing can turn images, series and photographers into instant hits.
This group has done well. Not only are they incredibly talented, but they have broken through the dense photography fog. Their images attract thousands of likes, and they have followers in the hundreds of thousands.
Enjoy our list of up and coming portrait photographers. Find them, follow them and use them as inspiration. A portrait is never only about the subject, but the person capturing their presence.
Omar Robles is a portrait photographer based in the Big Apple. Originally from Puerto Rico, he is a dance and documentary photographer, focusing on placing dancers in as many different situations and settings as possible.

Kristy Carlson is the photographer for the Long Miles Coffee Project in Burundi. And the coffee is created by her own family.
Follow her as she documents her experiences through portraits of the people she meets on her journey.

No one has more mixed experiences than Sasha Arutyunova. Born in Moscow, raised in Florida, based in Brooklyn, she is a multi-tasking photographer. Her passions range from portraits on the street to documenting artists on stage.

Justin Hogan is predominantly a music portrait photographer. His black and white portraits are very powerful and stand out due to their crispness, their quality and their creativeness. Most of the images are seemingly staged but don't let that distract you from their awesomeness.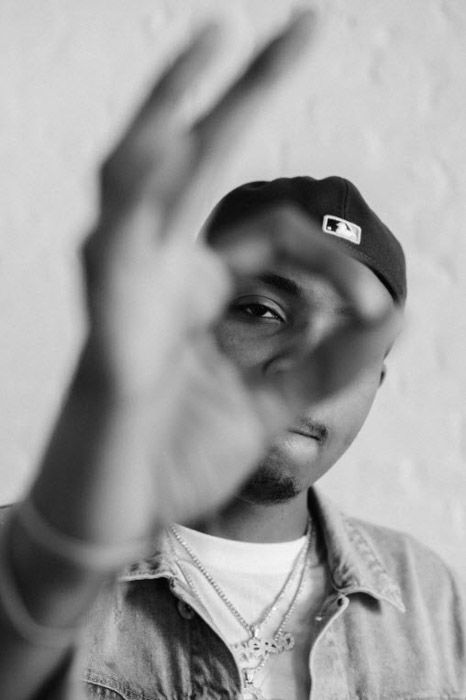 Nirav Patel is the still life photographer who beats all others. Her scenes have a magical, ethereal air to them as if all scenes she captures are from cinematographic movies. She manages to bend and use light like it belongs to her.

Jordan Voth is a portrait & wedding photographer based out of Seattle, WA. His images not only capture the wonderful atmosphere of a wedding, but his portraits of the happy couple are to die for.

Petra Collins is an editorial photographer who has seen more than her fair share of cover shots. She has photographed for the likes of I-D, Allure and Vogue. Creative and raw are the keywords that fit her work best.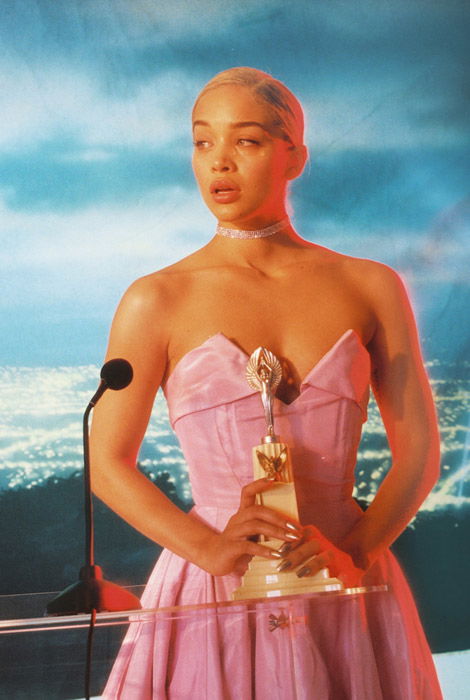 Jared Thomas Kocka is a New York and Los Angeles based pop photographer. Much of his editorial/fashion photography is shown as torn collages. This is a bright, fresh and interesting style. Follow for far-from-the-standard inspiration to help you showcase your own work.

A mixture of ethnicities, a mixture of settings, Ira Chernova does it all. Based in the US, she posts to over 36 thousand Instagram followers. She covers bands in live and staged settings, and has photographed the cover for Cage The Elephant's album. Follow follow follow.

Olivia Bee is a photographer from Portland, Oregon who is based in Brooklyn, New York and Los Angeles. She is intrigued by the beauty of everyday life and how the beauty of memories (real or imagined) touches us. She doesn't really do just portraits, her series are character studies. That speaks volumes about her interest in people.

Clément Pascal was born in Paris, but his photography career took off in Dakar, Sénégal. Since then he has moved between Paris, Cairo and New York.
His work includes fashion, portraits and documentary film photography for The New York Times, T Magazine, The WSJ Magazine, Dazed & Confused.
If you are amazed by his cool and hip portraits, you are on the same page as us. We just love his real and candid shots of all of the people he comes across.

Andi Elloway was born and raised in Southern California. Her work is influenced by the vibrancy of the West Coast and skater culture. She uses her eyes to capture photos that depict moments of glamour, self-discovery, and indulgence. Her clients include Rolling Stone, i-D, Nylon and The New York Times.
Her studio work is minimal, exciting, creative and fresh. Exactly what we need in this portrait saturated world.

Maria Gruzdeva is a Russian-born photographer. Her work focuses on long-term documentary projects, underpinned by extensive research. In her portraits, you can see issues like collective memory, sense of place and belonging.
The relationship between landscape and identity pops up often, which is what first brought our attention to her. Follow her for deep and meaningful portraits.

Caroline Mackintosh is somewhat of a glamour photographer, but for natural women. She shows all sides of the female figure and life, all of them more beautiful than the last. She incorporates nature and nudity into her work, and a childlike innocence. We want more from her hippy, off the grid perspective.

Federico Sciuca is an Italian fine art and cinematographic photographer. He uses his eye to create beautiful stories through the use of still images. He nails the simple shots and makes them very powerful, yet his creative side sees him photographing models alongside animals or within nature. Don't miss his work!

Ciro Galluccio, if you haven't guessed by now, is an Italian portrait, fashion and fine art Photographer. The detail in her work is immense and can be difficult to look at. The tension and atmosphere she is able to create within a still image are incredible. She is as creative in her ideas as she is in capturing them.

Chiara Lombardi is a determined and scrupulous photographer. She shows a true love for the arts, craftsmanship and science related to the photographic process. Her images may look simple, but that's because the settings can be minimal.
Their depth comes from the emotions and subsequent atmosphere of those photographed in their allotted space.

Miriana Pinna is a portrait photographer who loves to use perspective to her advantage. She gets in super close to show us parts of the person, and also pulls away so the person is almost invisible from the setting. She documents her life with compassion, and is not afraid to show herself through her self-portraits.

Alex Currie's personal work, away from his directing, is very beautiful indeed. He takes places and people, who feel very juxtaposed, but somehow they work. I am stunned at how much work, research and organisation must be present for him to get these shots.
He doesn't shy away from his ideas that I can only believe came from a dream state. Keep up the good work.

Emily is an amazing portrait photographer, capturing the person and the place in a symbiotic existence. No matter the location, or situation, she gives us a slice of their life at the time.